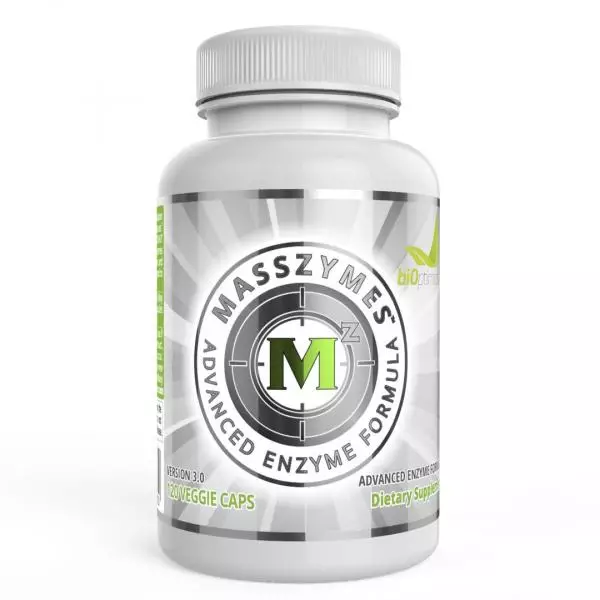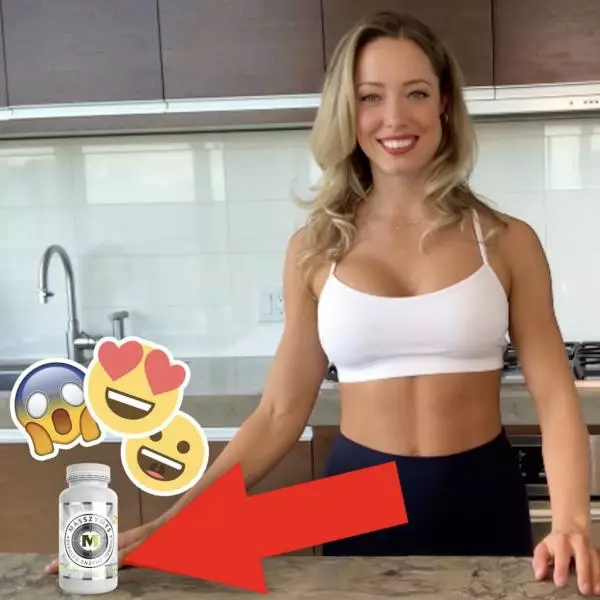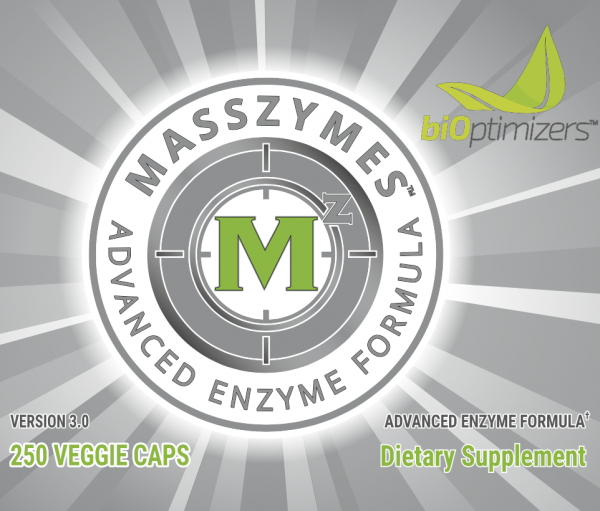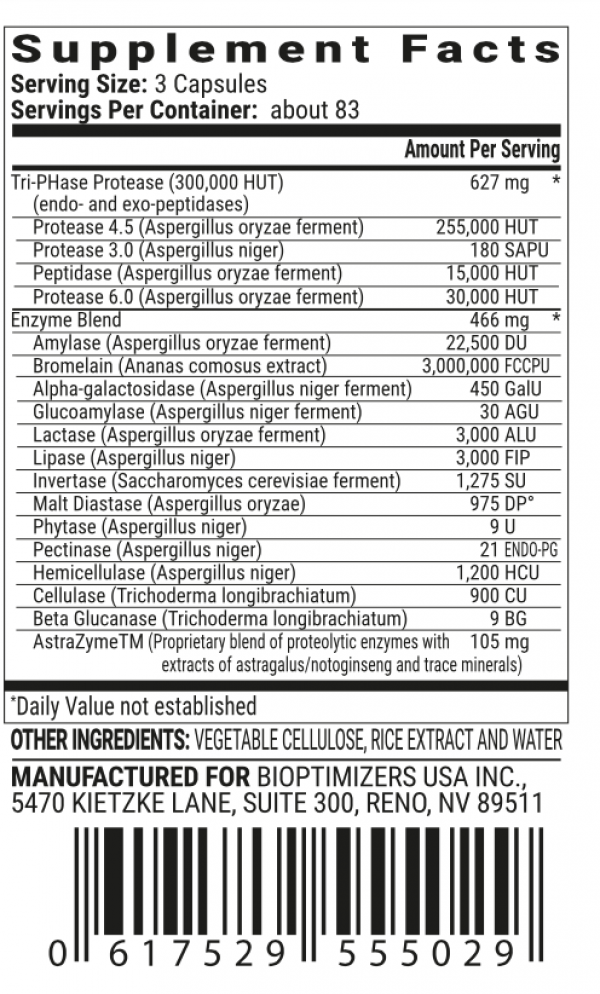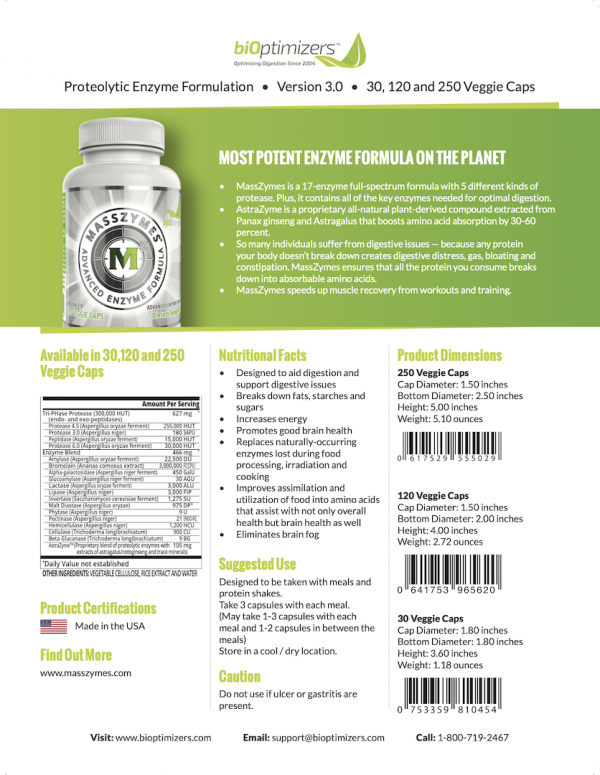 Roll over image to zoom in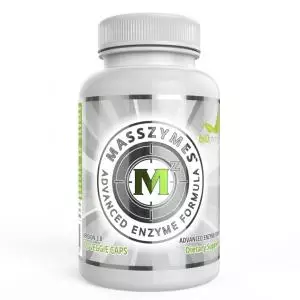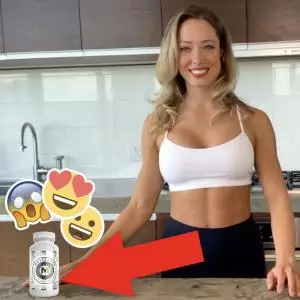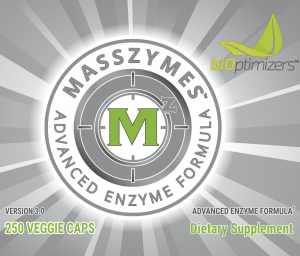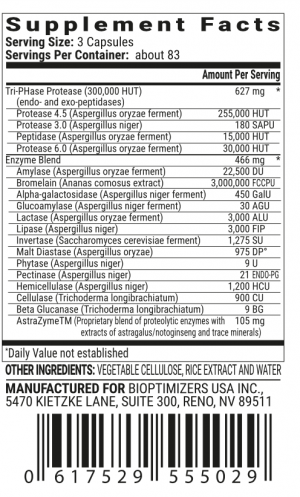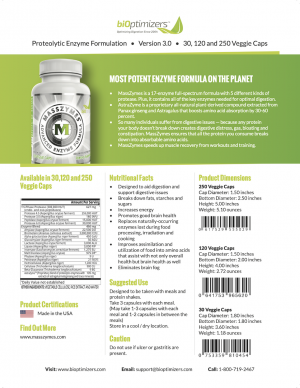 MassZymes
BiOptimizers
MOST POTENT ENZYME FORMULA ON THE PLANET
• MassZymes is a 17-enzyme full-spectrum formula with 5 different kinds of protease. Plus, it contains all of the key enzymes needed for optimal digestion.
• AstraZyme is a proprietary all-natural plant-derived compound extracted from Panax ginseng and Astragalus that boosts amino acid absorption by 30-60 percent.
• So many individuals suffer from digestive issues — because any protein your body doesn't break down creates digestive distress, gas, bloating and constipation.
• MassZymes ensures that all the protein you consume breaks down into absorbable amino acids.
• MassZymes speeds up muscle recovery from workouts and training.
Nutritional Facts
• Designed to aid digestion and support digestive issues
• Breaks down fats, starches and sugars
• Increases energy
• Promotes good brain health • Replaces naturally-occurring enzymes lost during food processing, irradiation and cooking
• Improves assimilation and utilization of food into amino acids that assist with not only overall health but brain health as well
• Eliminates brain fog
Suggested Use
Designed to be taken with meals and protein shakes.
Take 3 capsules with each meal.
(May take 1-3 capsules with each meal and 1-2 capsules in between the meals)
Store in a cool/dry location.
Caution
Do not use if ulcer or gastritis are present.
Subscribe to BiohackingCongress Newsletter and GET 10%OFF!
Log in for More Info
Join our Community
Get the latest news about the Biohacking world, discounts, and more