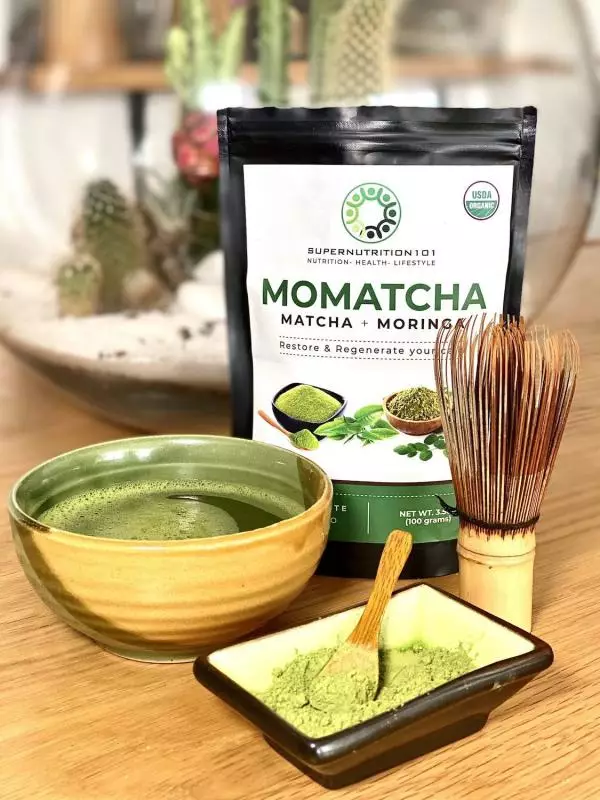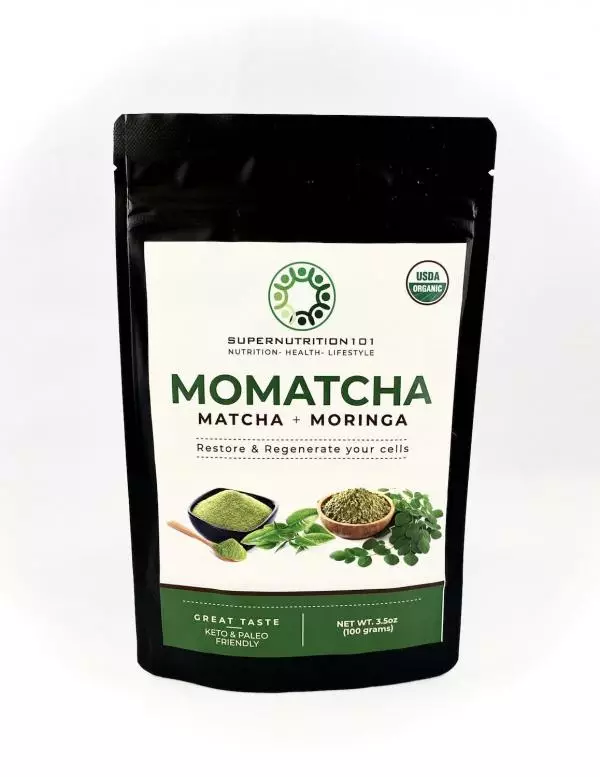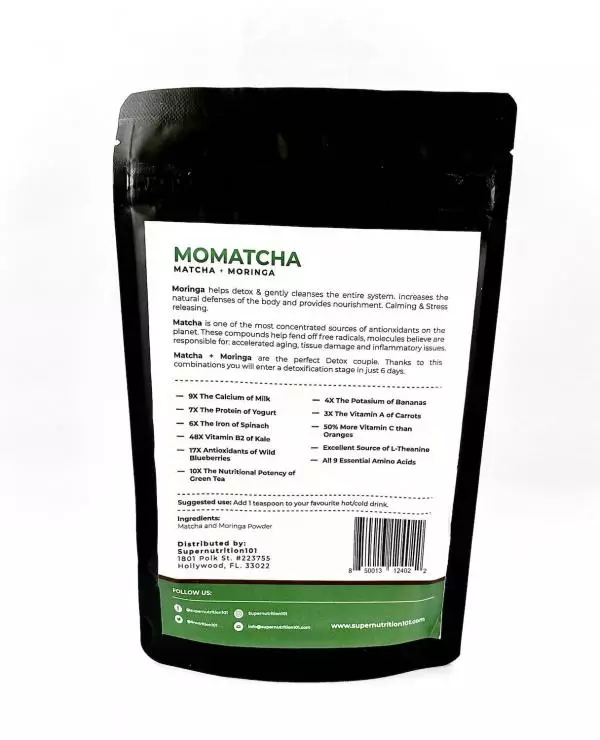 Roll over image to zoom in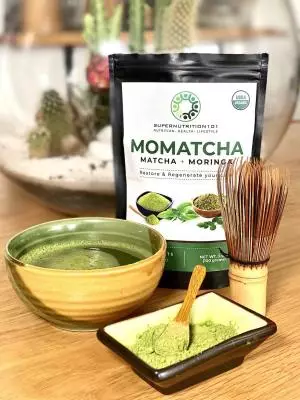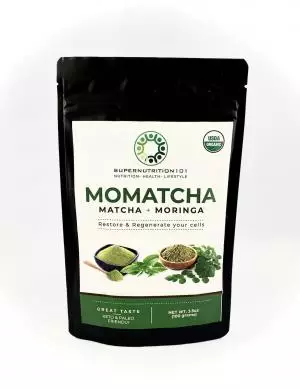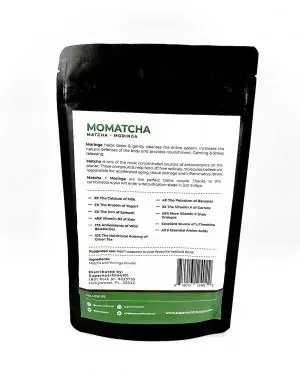 MOMATCHA (Moringa + Matcha) 100 Grams
Supernutrition101
What is Momatcha
Moringa + Matcha is the perfect Detox & Immune support couple. Thanks to these combinations you will enter a detoxification stage in just 6 days.
Momatcha is the combination of 2 of the more powerful antioxidants: Moringa & Matcha.
Main Benefits
Matcha is one of the most concentrated sources of antioxidants on the planet. These compounds help fend off free radicals, molecules believe are responsible for: Accelerated aging, tissue damage, and inflammatory issues.
Moringa helps detox & gently cleanses your entire system. It increases natural defenses of the body and provides nourishment. Calming & Stress releasing.
Organic, Vegan, Keto/Paleo, Gluten-free, Non-GMO, 100 Grams 30-40 Servings
– 9X The Calcium of Milk – 7X The Protein of Yogurt – 6X The Iron of Spinach – 48X Vitamin B2 of Kale – 17X Antioxidants of Wild Blueberries – 10X The Nutritional Potency of Green Tea – 4X The Potassium of Bananas – 3X The Vitamin A of Carrots- 50% More Vitamin C Than Oranges – Excellent source of L-Theanine – All 9 Essential Amino Acids
Organic, Gluten-Free, Non-GMO
How to take it
Add 1/2 teaspoon of Momatcha to your morning tea or favorite drink hot/cold. You can also prepare a delicious Momatcha Latte and many more recipes.
Ingredients
Organic Matcha & Moringa blend to perfection.
Subscribe to BiohackingCongress Newsletter and GET 10% OFF!
Log in for More Info
Join our Community
Get the latest news about the Biohacking world, discounts, and more