11 am PT | 2 pm ET | 6 pm GMT | 7 pm UK
Meetup, Virtual Edition,
May 13, 2020.
Share with Friends:
UnicornLab sends gratitude to experienced Speakers, skilled Venture Capital Experts, and outstanding Startups, as well as engaging Guests for participating in BiohackingCongress Virtual Meetup on May 13th!
The Meetup started with the Panel Discussion on the topic "Innovations in HealthTech and BioTech Industries. Opportunities for Investment". Experienced and renowned Venture Capital Investors and Entrepreneurs described the topic from their perspectives.
Speakers revealed key aspects of building great companies in #Biotech and #Healthcare. They spoke their minds on the latest trends and possibilities that are enabling longevity and higher quality of life and the best practices. They mentioned the unique challenges of investing in such startups, and much more!
The second part was dedicated to the Presentations of selected HealthTech Startups that were commented by invited Venture Capital Experts.
Unicorn Lab is thankful to Speakers, Moderators, Investors, Entrepreneurs, and Partners who have helped us to make this event remarkable.
Looking forward to meeting you at upcoming events!
Speakers
x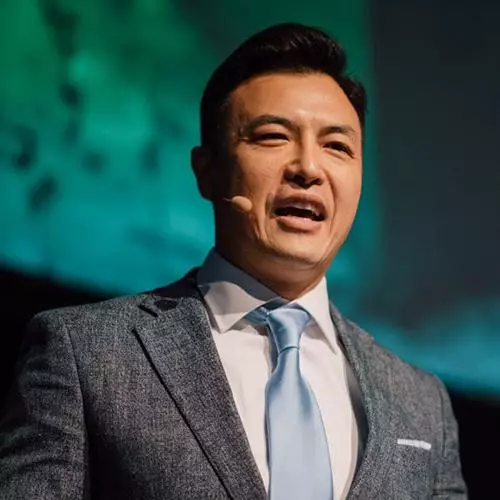 Scott Amyx
Venture Partner, Loyal VC & Amyx Ventures
Scott is a Venture Partner at Loyal VC and Chair & Managing Partner at Amyx Ventures, Forbes New York Business Council Member, Singularity University/ Smart City Accelerator mentor and startup board member, and SXSW Pitch (formerly SXSW Accelerator) judge. Scott is a Tribeca Disruptor Foundation Fellow, a disruptive innovation awards program of Tribeca Film Festival. Scott is a national Sloan Fellow/ Woodrow Wilson Fellow. He has spoken at TEDx on exponential technologies, Fourth Industrial Revolution & success. He is also the Co-Organizer of TEDxWallStreet. Scott is a global thought leader on breakthrough innovation, voted top 10 international innovation keynote speaker, & author on smart cities, the Fourth Industrial Revolution and winner of the Cloud & DevOps World Award for Most Innovative and was voted Top Global Smart Cities by Inc. Magazine, HP Enterprise, and Postscapes. Scott has been nominated to the World Economic Forum as a committee member for the Future of the Internet. The Republic of Korea nominated Scott to present at the ITU Telecom World, United Nations. Sovereignties, governments, multinationals, and international consulting & research firms look to Scott for unrivaled insights and pulse on the changing landscape.
Scott has been featured on New York Times, TIME, Forbes, The Washington Post, WIRED, TechCrunch, Inc., Pew Research, Chicago Tribune, InformationWeek, Forrester, & television & radio programs. He has spoken or scheduled to speak at TED, European Commission, World Economic Forum, ITU Telecom World/United Nations, International CES, Internet of Things World, IBM Insight, Amplify, Watson IoT, InterConnect, Cloud Expo Europe, & more. Scott is the co-author of the Internet of Things and Data Analytics Handbook, an academic publication by John Wiley and Sons and The Advances in Information Security, Privacy, & Ethics Book Series: Managing Security Issues and the Hidden Dangers of Wearable Technologies, an academic publication by IGI Global.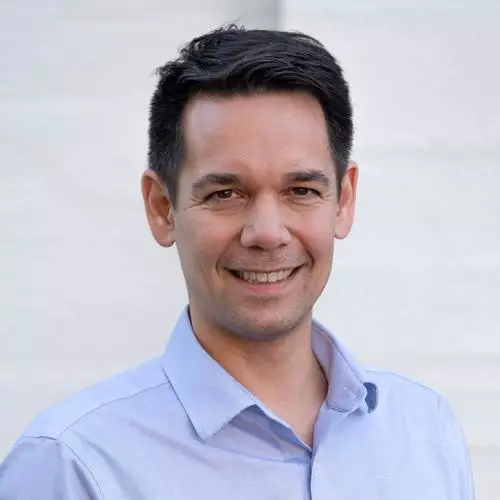 Jo Bhakdi
Founder & CEO, Quantgene
Jo's work in machine learning, sequencing technology, and DNA extraction procedures defines the cutting edge of genomic diagnostics, early disease detection, and precision medicine. Prior to Quantgene, Jo founded i2X, an investment framework that composes low-risk Venture Capital portfolios across large numbers of technology startups. The i2X platform laid important foundations for advanced analytics in both financial and biotechnology applications, such as the Quantgene machine learning platform. Bhakdi holds a Masters in Economics and Psychology from Tubingen University, one of Germany's leading academic institutions, with a focus on financial theory and statistics. He kicked off his career at WPP and Omnicom, where he held Strategy and Executive Director positions. Beyond his focus on technology and the future of medicine, Bhakdi is dedicated to bringing together the best and brightest and transforming them into pioneers, pushing the boundaries of health, life, and innovation for all.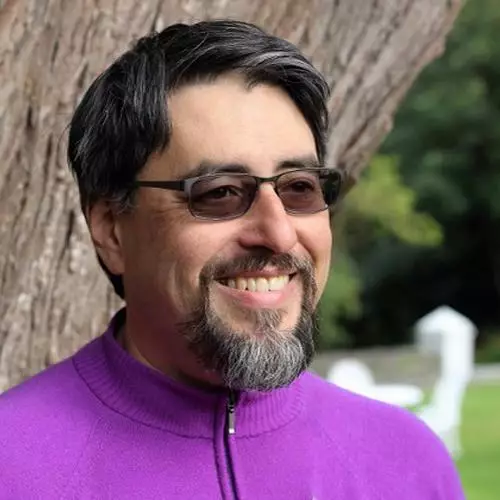 Bill Liao
General Partner, SOSV
Bill is supporting, mentoring and investing in companies and startups at all stages of growth. Bill founded SOSV's life sciences practice in Europe running the first complete life sciences accelerator on Earth in Cork in Ireland SynBioaxlr8r (later IndieBioEU Cork and then RebelBio at Imperial College London) focusing on entrepreneurs building technologies in or around the field of synthetic biology and then life sciences in general. Bill's investments at SOSV include Perfect Day, Synthase, CyGenica, Hyasynth, AlgiKnit, Carverr, MavenHut, Silicon Republic, Restored Hearing and Storyful (acquired by NEWS Corporation). Bill is also the lead investment partner on SOSV II (Ireland fund) and is responsible for sourcing and managing investments for that fund with the Irish government.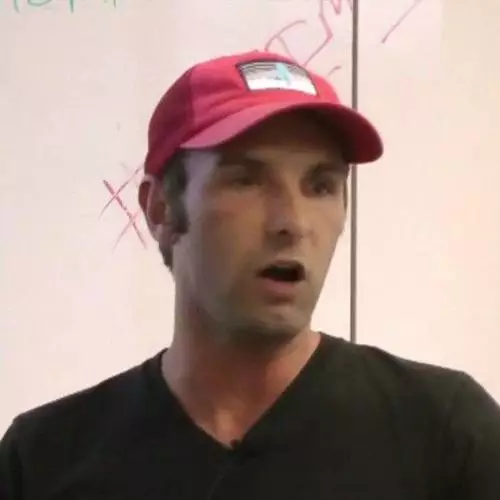 Bob Troia
Founder, OPTML
Technology entrepreneur and scientist who has been at the forefront of digital innovation and emerging technologies. A leading voice of the Quantified Self and biohacking movements, QuantifiedBob.com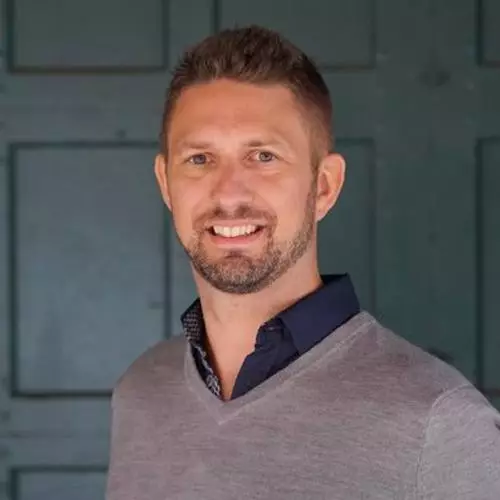 Nick Adams
Co-founder & Managing Partner, Differential Ventures
Nick Adams is the co-founder and Managing Partner of Differential Ventures and was an investor on ZeeTVs global startup show 'Break Through the Crowd.' Previously, Nick was a Venture Partner at Supernode.vc, f.k.a. Flatiron Investors, in New York City where he evaluated seed- stage tech companies and led the due diligence for multiple investments. Before joining the Venture Capital community, Nick held senior sales, marketing and product management roles for software companies that have realized over $1.3 billion in exit value, including: Opower (IPO), RAGE Frameworks (acquired by Genpact), Basware (Publicly-traded on OMX), and Comverge (acquired by Itron). He actively mentors startups out of Cornell Tech, NYU, and Northeastern University.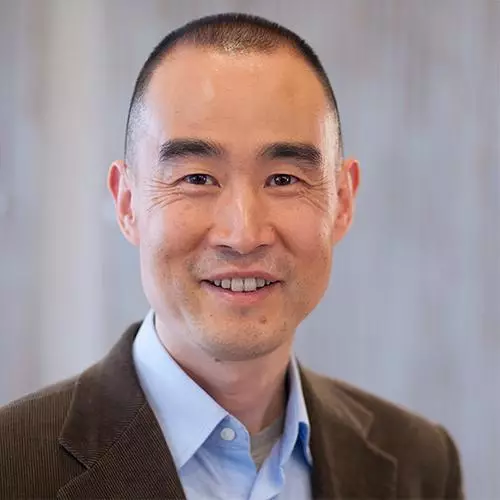 David Cao
Founder & CEO, F50. Managing Partner, F50 Ventures & F50 Elevate
David is a pioneer and passionate leader of the venture capital ecosystem in Silicon Valley. David founded Silicon Valley's largest entrepreneur community SVE. He founded several large developer communities including Silicon Valley Developer Network (SVDN), Silicon Valley Android Developers. He is also serving or served as an advisor for DocuSign, Ehouse Capital, Peakview's Fund of Fund. He hosted interviews with leaders in the venture ecosystem for SVE.io David Cao was the Founder & CEO of GWC US (Sold to holding company); the founding president of the Silicon Valley Entrepreneur Toastmaster Club; founder and CEO of ExtendLogic (Acquired by BeyondSoft). Prior, he was the VP of Engineering at PlayPhone (Acquired by Gungho), a leading mobile entertainment in the USA, and Engineering lead for LightSurf, acquired by VeriSign for 274M USD. He has consulted for many firms including Oracle, ETravel, IBM Global Services, Sun Microsystems, OCBC Bank, and Reuters Asia.
Investors
x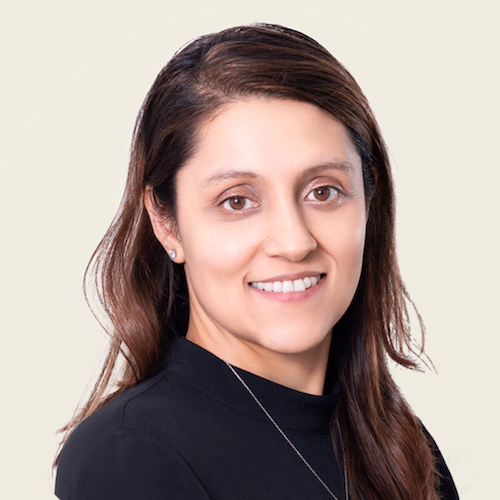 Neha Tanna
Principal, Joyance Partners
Neha is a medical doctor in London. Neha spent years as a General Practitioner before transitioning to the Life Sciences industry, where she held various roles in pharmaceutical companies. She holds an MBA from London Business School, where she fell in love working with entrepreneurs and startups. She has since worked with a startup med-tech company, as well as several accelerators and VCs in the healthcare space, most recently with a global venture builder with a focus on early-stage tech companies. Neha is an angel investor, loves tennis and dance, and is a strong advocate for personal fitness and nutrition. She also has a soft spot for wildlife and conservation.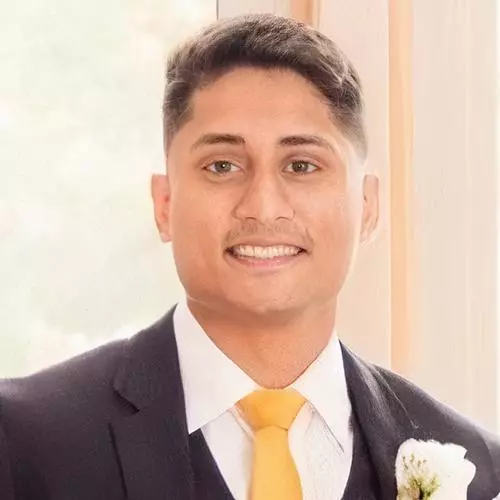 Tony Kizhakkekuttu
Venture Capital Associate, VU Venture Partners
Tony is a Healthcare focused VC at VU Venture Partners, a multi-stage venture capital fund focusing on Consumer, Enterprise, FinTech / Blockchain, HealthTech, Frontier Tech, and Real Estate Tech. Tony has a master's degree in Biomedical Engineering.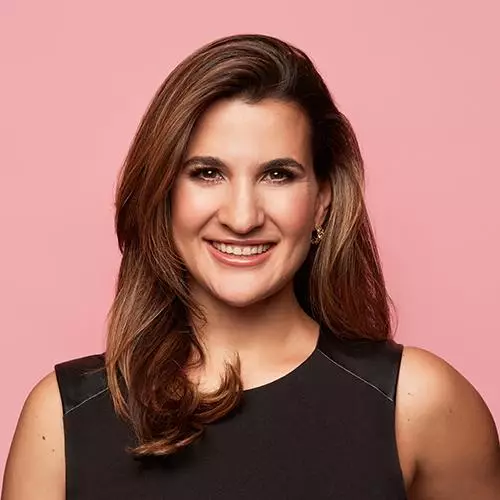 Rachel ten Brink
Partner, Five Four Ventures
Rachel is a Partner at Five Four Ventures, a VC and Start-up Studio with offices in New York and San Francisco. Five Four Ventures builds businesses and makes early-stage investments across digitally-powered consumer brands.

She is a Y Combinator alumnus, #500 strong, and was recently recognized as Top 50 Latinx Tech Leaders in the US ($10B in exits). Rachel is also an early-stage investor and advisor to several digital-first consumer companies.

Previously, she was co-founder and CMO of Scentbird, a fragrance and beauty subscription service that raised over $24MM in venture funding. Prior, she spent 20 years at top global CPG and beauty companies. She was Executive Director at Elizabeth Arden and Estee Lauder, also held senior roles at Gillette, L'Oreal, and Bacardi.

A native of Costa Rica, Rachel holds an M.B.A. from Columbia Business School and graduated magna cum laude from Babson College with a B.S. in International Business.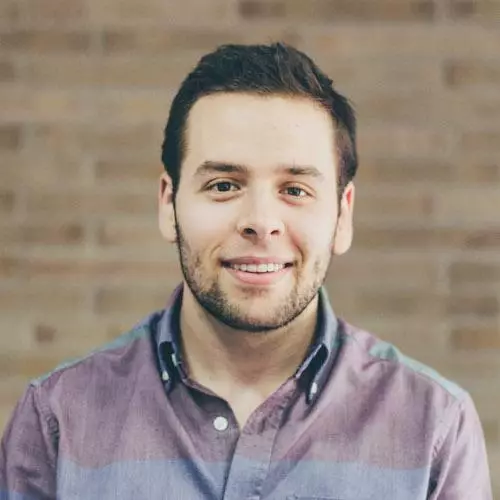 Camilo Bello
Principal, Veronorte
Camilo has been actively involved in the venture capital ecosystem of both the United States and Latin American for the last couple of years. Camilo is principal in Veronorte, a Latin American Venture Capital firm located in Colombia that specializes in operating Corporate Venture Capital programs in alliance with relevant regional corporations. Veronorte brings the possibility of strong cooperation and partnership with its corporate sponsors.

Camilo is leading the Corporate Venture fund of Grupo SURA, one of the leading financial conglomerates in Latin America, with presence in 11 countries and strategic investments in Asset Management – largest pension fund manager in Latam, Banking – Colombia's largest bank with a leading presence in Central America, Insurance – Colombia's leading insurance company with an established growth platform in Latam, and Healthcare – a full network of primary care providers, diagnostic laboratories and senior living facilities.

Camilo is responsible for the investments spanning the Healthtech, Fintech, and Insurtech verticals. Camilo's investments at Veronorte include Clover Health, Pager, Welltok, LendingHome, MoneyLion and Slice, and Zendrive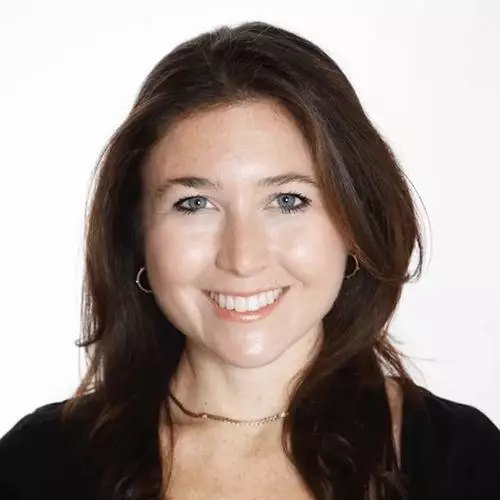 Meghan Cross
Partner, Amplifyher Ventures
Meghan joins Amplifyher as a startup operator and investor.
Previously, as the founding Managing Partner of Red Bear Angels, she built the Cornell alumni angel network of 100+ HNWI and led 25+ investments including Datalogue, Grokstyle [acq. Facebook], and Lyft [NASDAQ: LYFT]. Meghan received her venture training from Foundation Capital and Bowery Capital. As a startup operator, she was an early Director at StyleCaster, Inc (acq. She Knows Media) and a Public Relations specialist for Skype and Foursquare during their early years.
Meghan received her B.S. in Fiber Science from Cornell University and M.B.A. from Columbia Business School.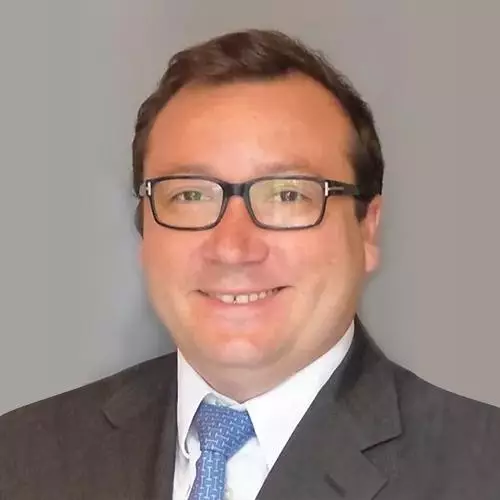 Jean Jaques Dandrieux
Venture Partner, Differential Ventures
As an investor, senior executive, corporate architect, and philanthropist, Jean-Jacques Dandrieux holds a proven record of successfully managing business operations and of helping to build companies in the fields of aerospace, software, mobile technology, renewable energy, and data analytics.
As a business leader and investor, Jean has also served several high-profile companies and organizations in senior-level leadership positions. For instance, as the co-founder and former managing partner of Fourdice Ventures LLC, and current managing director at FourDice Consulting, he was responsible for creating clear analytical and creative deal sourcing methodology frameworks. These frameworks included direct equity and debt investment into early-stage technology and company secondary block share transactions. He also managed fundraising and partnerships, evaluated business plans, researched markets and industries, performed exit-analysis and due diligence programs, and played a key role in all business development and strategy projects. In addition to FourDice, JJ has held senior-level leadership positions at several other high-profile companies including Credit Agricole CIB, Cassous Group Holding, and Differential Ventures.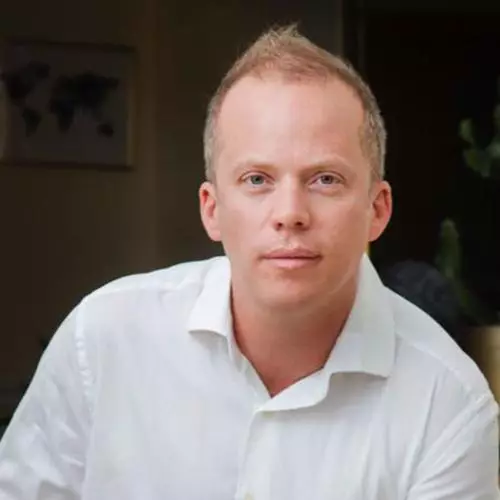 Alon Braun
Co-Founder, Neurotech Analytics
Alon is a business architect who worked with dozens of entrepreneurs and companies in the private and public sectors, helping them grow from an idea to product, increasing their profitability. guiding companies to achieve their goals more quickly. Alon is the founder of riverbanks.solutions and neurotech.com .
Alon has been featured in Forbes, entrepreneur, inc magazine as top decision-making consultants, and as 30 top international entrepreneurs.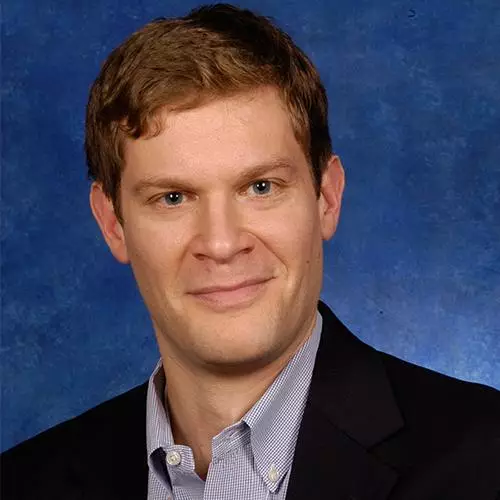 Jim Gunton
Managing Partner & Founder, Tech Council Ventures
Jim has invested in privately-held growth technology companies for more than 20 years. Before co-founding in 2001 the $80 million NJTC Venture Fund, Jim was a partner at Edison Venture Fund and a manager at Oracle Corporation in Silicon Valley. He served formerly as a Governor of the National Association of Small Business Investment Companies (NASBIC).
Jim earned a BS from Stanford University and an MBA with distinction from Duke University. He has served on the board of numerous private and public companies including Achieve3000, Amber Road (NYSE: AMBR), CytoSorbents (NASDAQ: CTSO), InstaMed, IntegriChain, and CareGain.
Aileen Chan
Head of Strategic Marketing, Portfolio Management, 13 Ventures/ VentureBox
Originally from Hong Kong, Aileen has been working in consumer-facing sales & marketing in the Asia-Pacific region for the past 12 years. Her extensive background in hospitality, cosmetics, fashion, wine & spirits, health & wellness, and media, allows her to empower brands and outfit businesses with the marketing tools needed to succeed in the fast-and-ever changing world and retail environment. Currently, in New York City, Aileen joined 13 Ventures/ VentureBox in 2020, a B2B financial services company that was born out of the vision to provide "smart" financial support to growth-stage companies that the market loves and needs. The company provides partnerships to emerging consumer brands, removes barriers for new generation businesses and investors to achieve profitable growth and boundless success.
Prior to this, Aileen set up a media agency that specializes in Health and Wellness business with a few others and has a great passion for contributing to business and technology that changes the world and people's lives for the better.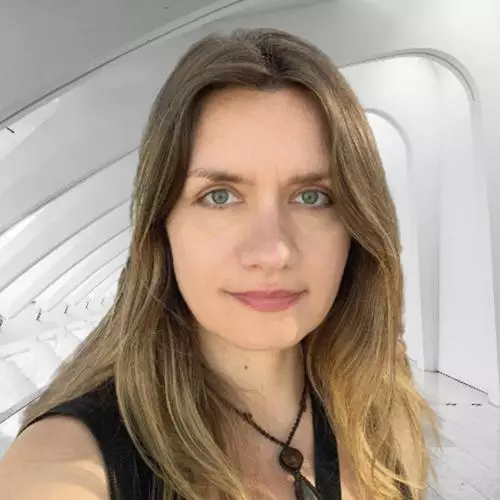 Irina Lanina
Venture Partner, VU Venture Partners
Irina is a Venture Partner focusing on Healthcare at VU Venture Partners, a global venture fund with offices in San Francisco, New York and Hongkong. Prior to VC, she enjoyed a 15 years career in technical and commercial roles in Medical Devices and Pharma in Germany and the US. Furthermore, Irina pursues angel investments. She is a Biomedical Engineer, holds a Masters in Business and is fluent in Russian, German and English.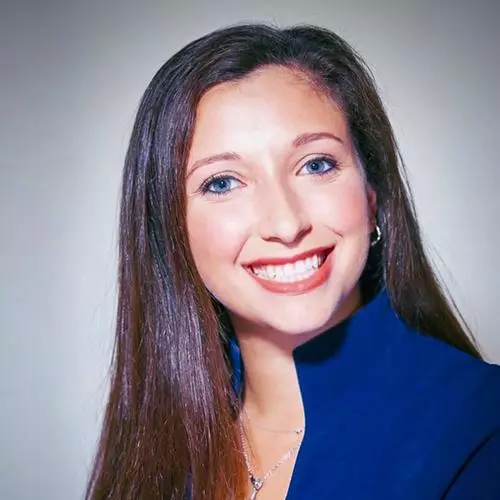 Haley Fradkin
Senior Investment Associate, Plum Alley
Ms. Fradkin is a Senior Investment Associate at Plum Alley leading investment opportunity sourcing processes, investment research and reporting, and ongoing support of Plum Alley portfolio companies.

Haley is active in the early-stage technology ecosystem speaking on topics around innovation, venture investing, and diversity across early-stage technology companies. Ms. Fradkin serves as a mentor across accelerator and incubator programs, judges pitch competitions and frequently participates in technology and healthcare-focused industry events. Haley operates as a network catalyst supporting relationship creation between startup founders and investors. Haley is an active member of All Raise, a women-focused venture capital initiative, and on The Leadership Council for the Women of Color Connecting Initiative by the Institute of Entrepreneurial Leadership.

Ms. Fradkin graduated from Tulane University – A.B. Freeman School of Business with a BSM in Finance and Management. Prior to joining Plum Alley in 2017, Ms. Fradkin worked for State Street Global Advisors on the Fixed Income ETF Portfolio Management team, and at Morgan Stanley in Wealth Management.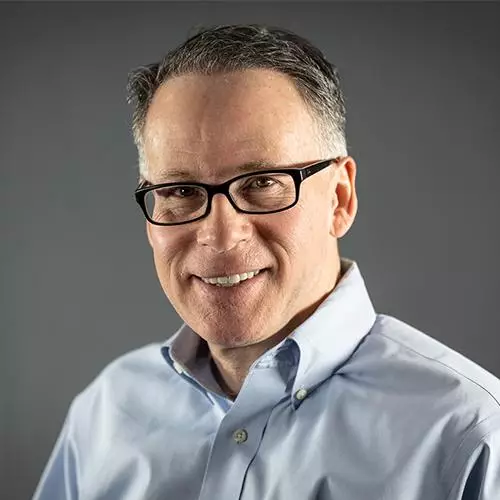 Adam Dakin
Managing Director, Dreamit Ventures
Adam serves as the Managing Director for Dreamit Ventures where he leads the HealthTech vertical. Dreamit focuses on late seed and Series A digital health and medtech companies. His career has focused on building early stage venture-backed healthtech companies. He co-founded five health technology companies which have collectively raised over $60M in early stage capital. Adam serves on the boards of Safkan Health, RightAir Medical, and ZSX Medical, and is an active angel investor. He is a named inventor on seven U.S. patents. Adam holds a BSE from the Wharton School and an MBA from UCLA.
Agenda
1:00 - 1:10 pm
Introduction from Organisers
Julia Smila, CEO @ UnicornLab
1:10 - 2:00 pm
Panel Discussion "Innovations in Digital Health and BioTech". Opportunities for investment.

Moderator: Scott Amyx;

Speakers: Bob Troia, Jo Bhakdi, Bill Liao, Nick Adams, David Cao

2:00 - 3:00 pm
Presentation of Innovation HealthTech Startups
2:00 - 2:20 pm
Empericus
Nuno Godinho, Partner, CTO and CPO at Empericus
2:20 - 2:40 pm
Human Resolution Technologies / FollowApp
Greg O'Keeffe, CEO at Human Resolution Technologies
2:40 - 3:00 pm
GlycanAge
Nikolina Lauc, CEO and Co-founder at GlycanAge
Testimonials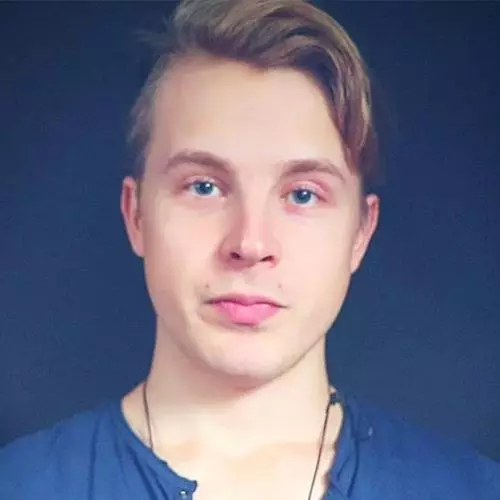 Siim Land
Founder, Body Mind Empowerment
The BiohackingCongress brings together groups of people who otherwise wouldn't meet and helps to overcome boundaries between health, business, and science.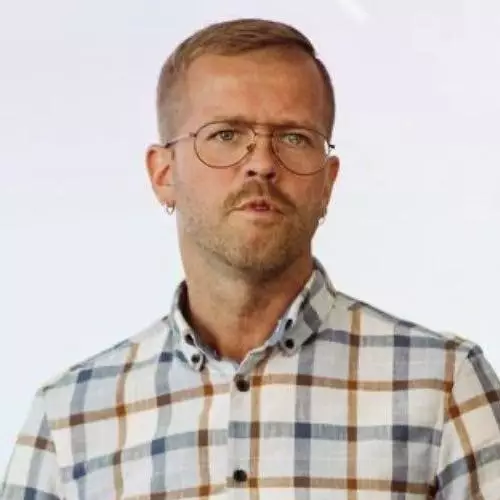 Kaspars Vendelis
Co-Founder, Biohacking.lv
BiohackingCongress in London gathered all the European most influential biohackers, experts, and leaders in one place. To share ideas, insights, and trends. The event was valuable for its speakers' content. But almost underappreciated is the communications and networking part in non-formal conversations during the breaks. So many valuable topics and themes were discussed before and after the official part. Two thumbs up!
Join our Community
Get the latest news about the Biohacking world, discounts, and more