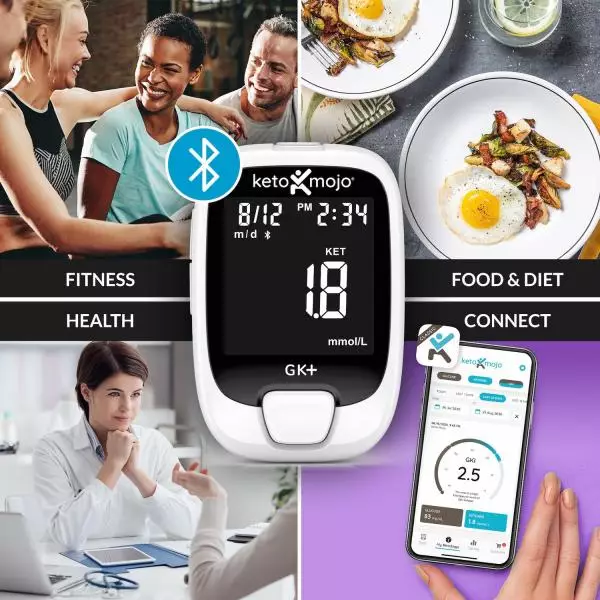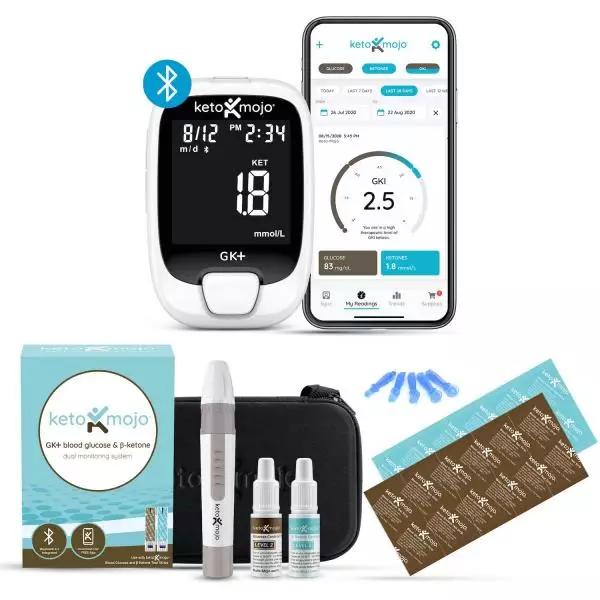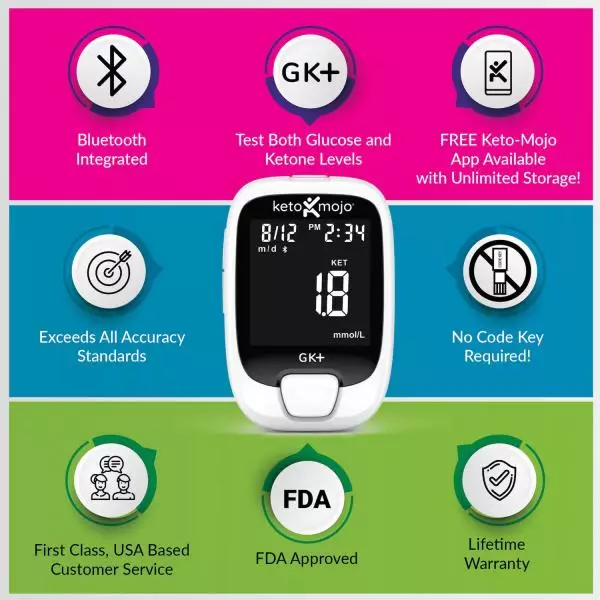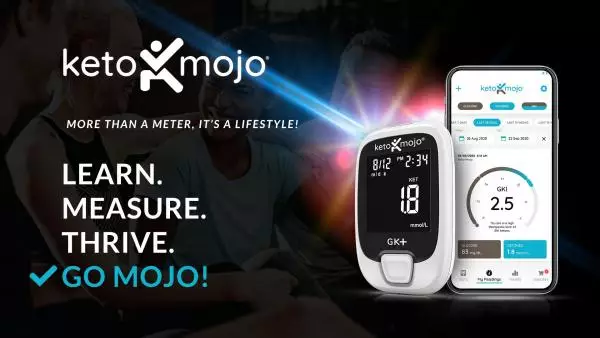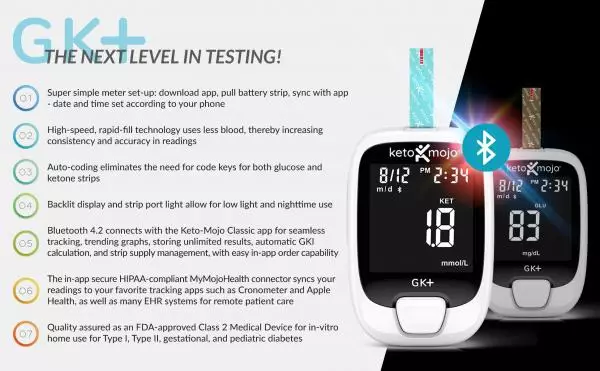 Roll over image to zoom in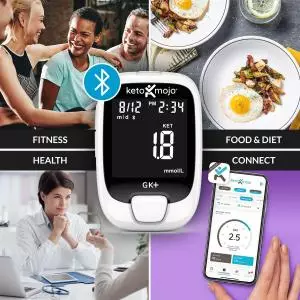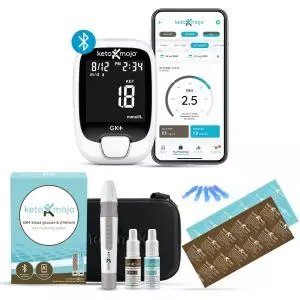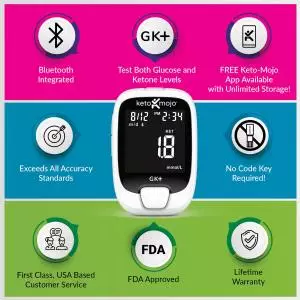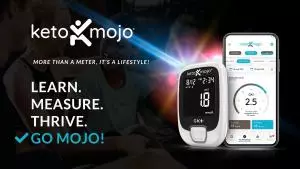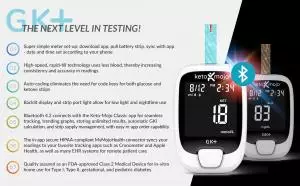 KETO-MOJO GK+ Blood Glucose & Ketone Testing Kit + APP
Keto-Mojo
GET RESULTS ON YOUR KETO DIET The GK+ Keto-Mojo meter takes the guesswork out of ketosis and helps you dial in your ketogenic lifestyle. Using data-driven technology, this dual test kit - both glucose and ketones - gives you greater insight into your diet and what foods may adversely affect your results.
Downloading the Keto-Mojo Classic app allows you to track and graph your results, calculate your Glucose Ketone Index, as well as connect with other health apps.
TESTED AND RECOMMENDED BY EXPERTS Leading keto experts, healthcare professionals, and researchers trust and recommend KETO-MOJO for accurate testing of ketosis for weight loss, Diabetes, and various biomarker monitoring. Plus -it's backed by a LIFETIME WARRANTY.
MORE THAN A METER Keto-Mojo provides resources beyond the meter, to help you succeed in your keto lifestyle.
EXCELLENT CUSTOMER SUPPORT – Their highly qualified customer support team all live a keto lifestyle. They are there to help resolve any issues you may have with your meter and more!
Subscribe to BiohackingCongress Newsletter and GET 15%OFF on Keto-Mojo Meter Kits!
Log in for More Info
Join our Community
Get the latest news about the Biohacking world, discounts, and more