Virtual Invest Meetup, Silicon Valley,
November 5, 2020.
Share with Friends:
Huge investments towards the development of projects related to the wholesome, life extension ideologies, as well as anti-aging technologies.
Biohacking, BioTech, HealthTech, DigitalHealth is not just a fashion trend. It is the way to the future.
One of the purposes of Unicorn Lab is promoting beneficial cooperation and partnership between entrepreneurs and investors from the Industry.
We invite you to join our Virtual Invest Meetup in Silicon Valley. It is the networking event where top tear Investors from HealthTech and BioTech industries meet innovation Startups working to promote Longevity and Health spans.
Date and time: November 5, 10 am - 1 pm PT.
It is a great opportunity to:
- Learn from Industry Experts and gain life-changing knowledge and insight.
- Find Innovative Solutions and Technologies for your investment portfolio.
The Meetup will start with the Panel Discussion "Impact Investment in innovation Startups working to promote Longevity and Health spans".
Experienced and renowned Venture Capital Investors will describe the topic from their perspectives.
The second part will be dedicated to the Presentations of selected HealthTech, LongevityTech, and BioTech Startups.
Each entrepreneur will have 10 minutes for their Pitch which will be followed by a Q&A session with invited VCs.
If you are interested in presenting your Startup at the Meetup, please Apply and we will get back to you with a feedback http://bit.ly/ApplyStartupBC
Join us as a Guest!
We are looking forward to meeting you!
Speakers
x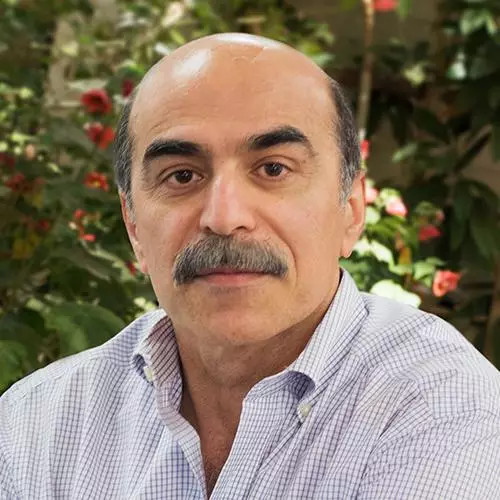 Safa Rashtchy
Founder and Managing Partner, Think + Ventures
Safa Rashtchy is the founder and Managing Partner of Think + Ventures, a thesis-based and research-driven early-stage fund in Silicon Valley. Safa has been a Silicon Valley investor, advisors, and board member for over 12 years and has invested in over 60 companies. His investments include Bina Technologies (acquired by Roach), Tubi.tv (acquired by Fox Media), Nimble VR (acquired by Facebook), and several other exists.
Safa is an advisor/board observer to Snapwire, Spry Health, Axgen, and Contilio. His thesis on consumer value proposition and market-driven investments have been at the core of Think + Ventures. Safa pioneered the concept of "Teen Focus Groups" for internet and online trends and has continued his mission to encourage companies to get close to their customer and to listen to them.
Safa has worked with and advised numerous public companies during his Wall Street years, including Google, Alibaba, Netflix, Yahoo, and others. From 1997 until 2007, Safa was a Managing Director at Piper Jaffray and Company. He led the firm's expansion efforts in the Internet industry and its expansion to China, as well as active involvement with leading Internet and technology companies.
Safa enjoyed top ranking and recognition from Wall Street, including three consecutive years of the prestigious Institutional Investor (II) ranking, as well as top rankings for stock picks and earnings estimates. In 2007, Safa was named the Investment Analyst of the Year and received the 2007 New Economy Award from iResearch in China. In 2002, Safa was named to The Wall Street Journal's "Best on the Street" analyst survey and was also a winner in Institutional Investor magazine's "Home Run Hitters of 2001″ top stock pickers list.
Safa holds a Master's degree in business administration, summa cum laude, from Boston University, and a Bachelor's degree in engineering from Purdue University.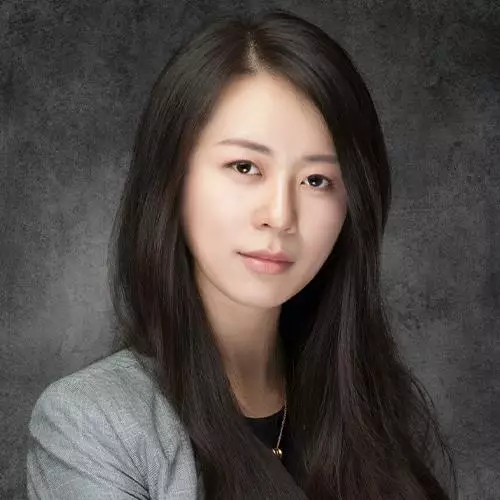 Lu Zhang
Founder & Managing Partner, Fusion Fund
Lu Zhang is the Founder and Managing Partner of Fusion Fund, a renowned Silicon Valley based investor, a serial entrepreneur, and a Stanford Engineering alumna. Fusion Fund is active in supporting early-stage entrepreneurs who are looking to build globally disruptive companies using innovative technologies to drive systemic change originating from the U.S market. For the past couple of years, Lu leads the Fusion Fund team funnels exits of multiple portfolios' IPO and M&As.
Lu received the title of 2018 Young Global Leader by the World Economic Forum (Davos). She has also garnered other accolades including the Featured Honoree in VC of Forbes 30 Under 30 (2017), Silicon Valley Women of Influence (2018), Town & Country 50 Modern Swans – Entrepreneurship Influencer (2017), and Top 10 All America Chinese Youth (2018). Prior to starting Fusion Fund, Lu was the Founder and CEO of a medical device company focused on non-invasive technology for the early diagnosis of Type II diabetes (acquired in 2012).
Lu is active in the entrepreneur and investor communities and serves as a board member and 2020 president for Youth Council of Future Forum.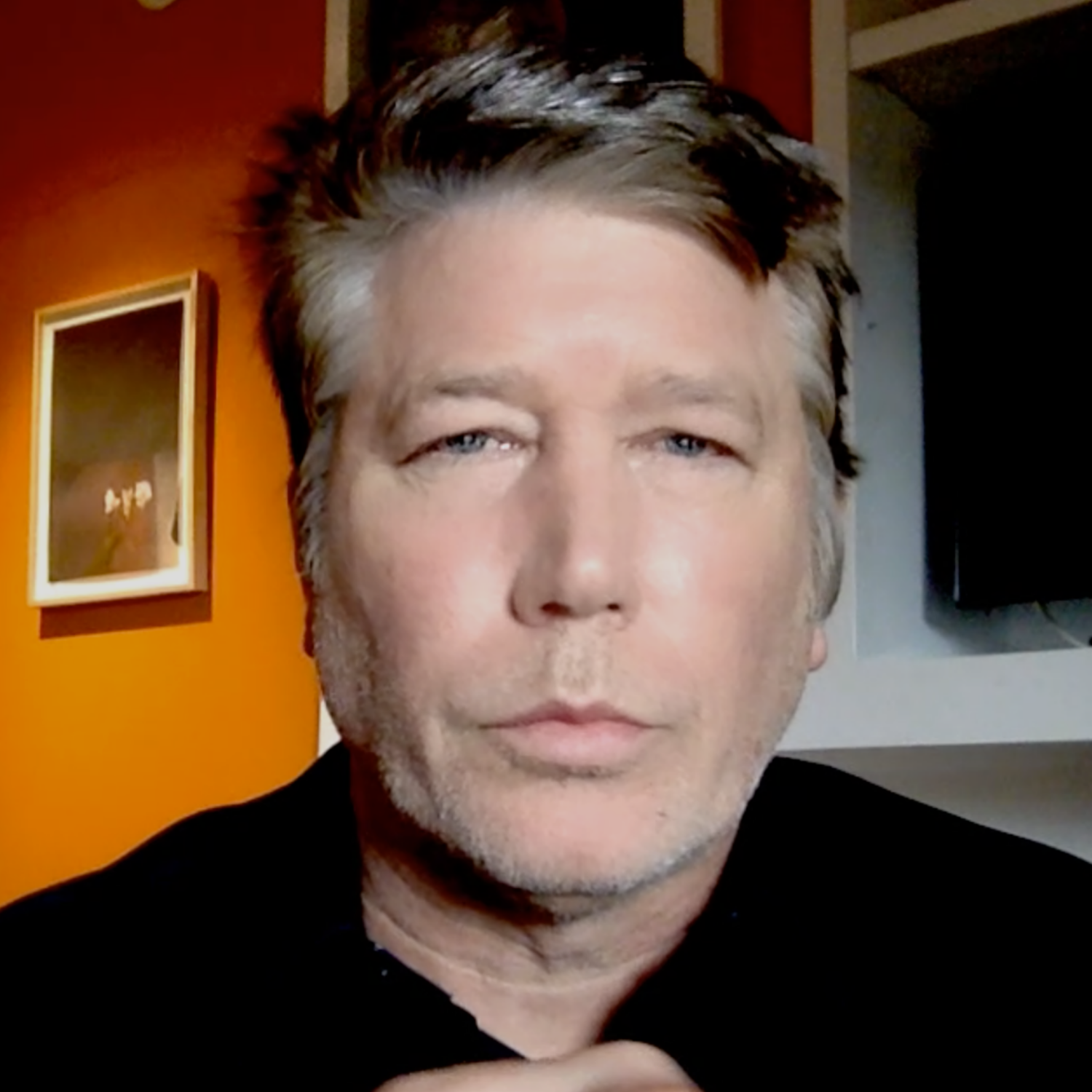 Po Bronson
Managing Director, IndieBio
Po is Managing Director of IndieBio.
Po was a finance and tech journalist covering Silicon Valley for Wired, The New York Times Magazine, and an oped contributor for The Wall Street Journal.
His science journalism has been honored with nine national awards, and he is the author of seven bestselling books that are available in 28 languages worldwide. His work has been cited in 185 academic journals and 503 books. His background is in Economics with specialization in understanding firm behavior in collaborative networks. He learned finance at Credit Suisse and consulting at a division of Arthur Andersen. Prior to IndieBio he spent four years as a Futurist with Attention Span Media, consulting corporate innovation efforts for globally-recognized brands.
Most recently, Po is the author of Decoding the World: A Roadmap for the Questioner, published by Twelve Books, a division of the Hachette Publishing Group.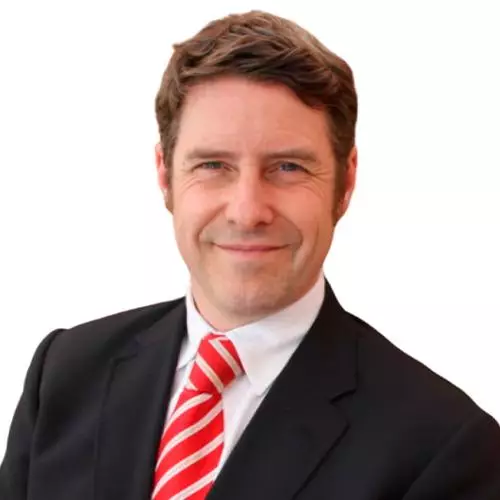 Brian Mac Mahon
Founder, Expert DOJO
Brian Mac Mahon is a serial entrepreneur as well as the most active and aggressive startup investor in Southern California who has owned companies in over 35 countries. He is also the owner of Expert DOJO, the largest International early-stage startup accelerator in Santa Monica. Brian specializes in helping entrepreneurs to become more successful in their businesses by using all the tools available to him as the owner of the largest peer to peer peak performance academy in the world.
Brian is committed to investing in founders from all backgrounds and industries based on the merit of the execution of their value proposition only. In 2018 & 2019, he brought 400 companies through his startup accelerator program and made a total of 42 investments. During the Covid-19 crisis and after, he intends to make more startup investments and help more entrepreneurs from all over the world push forward and succeed.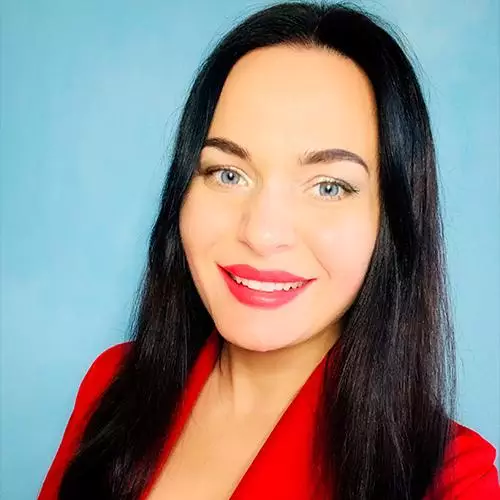 Julia Smila
Co-Founder, Unicorn Lab & Biohacking Congress
Julia has been working in the Venture Capital Industry for more than 5 years, she is experienced in investor relationship management with the main focus on the impact investments in companies working to promote longevity and healthspan.
Julia is passionate about Biohacking. She is the Co-Organiser of Biohacking Congress, the international platform dedicated to furthering the advancement of Biohacking, Health Optimization, Longevity, Wellness, BioTech, and HealthTech.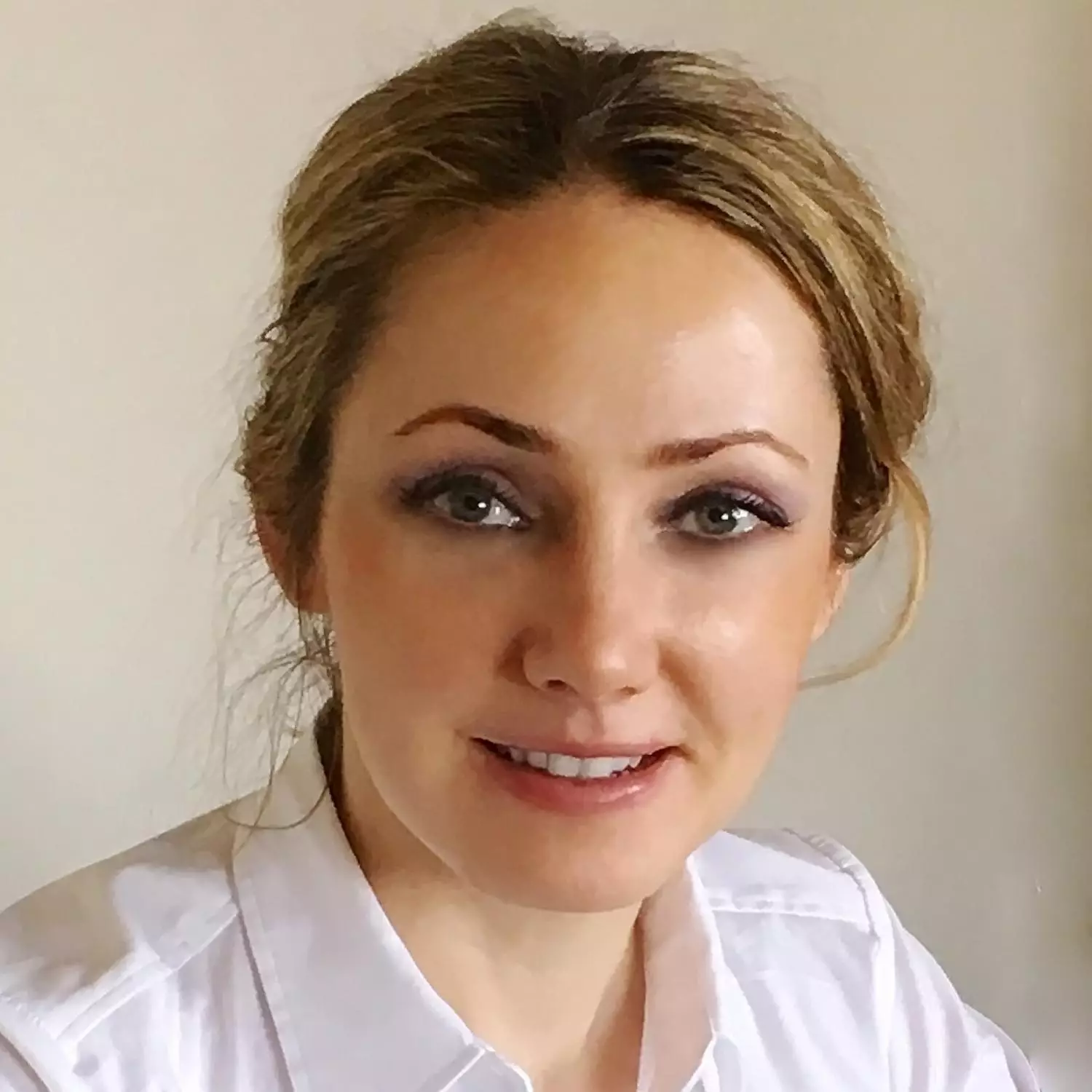 Kate Batz
Managing Partner, Longevity Capital
Kate is a Managing Partner at Longevity Capital as well as a Director of Strategy and Business Development at Deep Knowledge Ventures, Aging Analytics Agency and Deep Knowledge Analytics. She is an experienced corporate attorney by background, licensed to practice law in California (2003), New York (2004) and Russia (2000), with an extensive sales and marketing experience.

Compelled by the paradigm-shifting advances in science and technology in the fields of aging and longevity, Kate enthusiastically joined Deep Knowledge Ventures Group.
Investors
x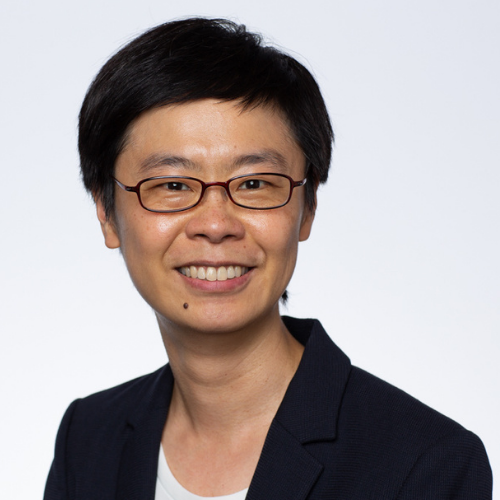 Dr. Yi-Yen Chen
Principal, WI Harper
Dr. Yi-Yen Chen has over 9 years of healthcare-related experience. Currently, she is responsible for US healthcare investment and portfolio management at WI Harper. Prior to joining the Healthcare Investment Team, she worked in business development and drug licensing at Microbio Group in Taiwan. Dr. Chen was the R&D project head and led the development of the world's biggest antibody portfolio for the zebrafish research community at GeneTex.
She completed her PhD in developmental biology from Nobel Laureate Professor Christiane Nüsslein-Volhard's lab at the Max-Planck Institute in Germany. Her postdoctoral training was in molecular biology at the Institute of Molecular Biology in Mainz, Germany, and in cancer immunotherapy at the Netherlands Cancer Institute in Amsterdam.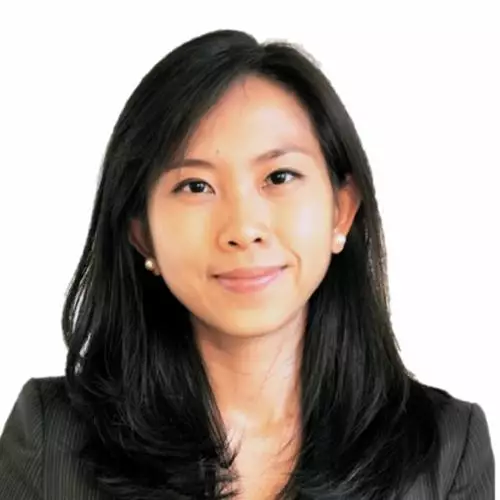 Widya Mulyasasmita
Vice President, Red Tree VC
Widya Mulyasasmita, Ph.D. is Vice President at Red Tree VC, a venture capital firm investing in life sciences innovation. In addition to investing, Widya specializes in launching and leading business development in early-stage life sciences companies. She served as Acting Chief Business Officer at xCella Biosciences, an antibody discovery company.
Prior to xCella, Widya was the Chief Business Officer and a Founding Team member at InterVenn Biosciences (a cancer liquid biopsy company) where she led partnership strategy and business operations. Widya was previously Director of New Ventures at Johnson & Johnson Innovation, sourcing and managing partnership deals across the medical device and pharmaceutical sectors on the US West Coast and Australia. She came to J&J from McKinsey & Company, where she was a management consultant advising clients in healthcare and other industries on corporate strategy, lean operations and organizational health topics.
Widya received her B.S. in Materials Science and Bioengineering from the University of California Berkeley where she was awarded the Bioengineering Departmental Citation, and her Ph.D. in Bioengineering from Stanford University where she was a Siebel Scholar.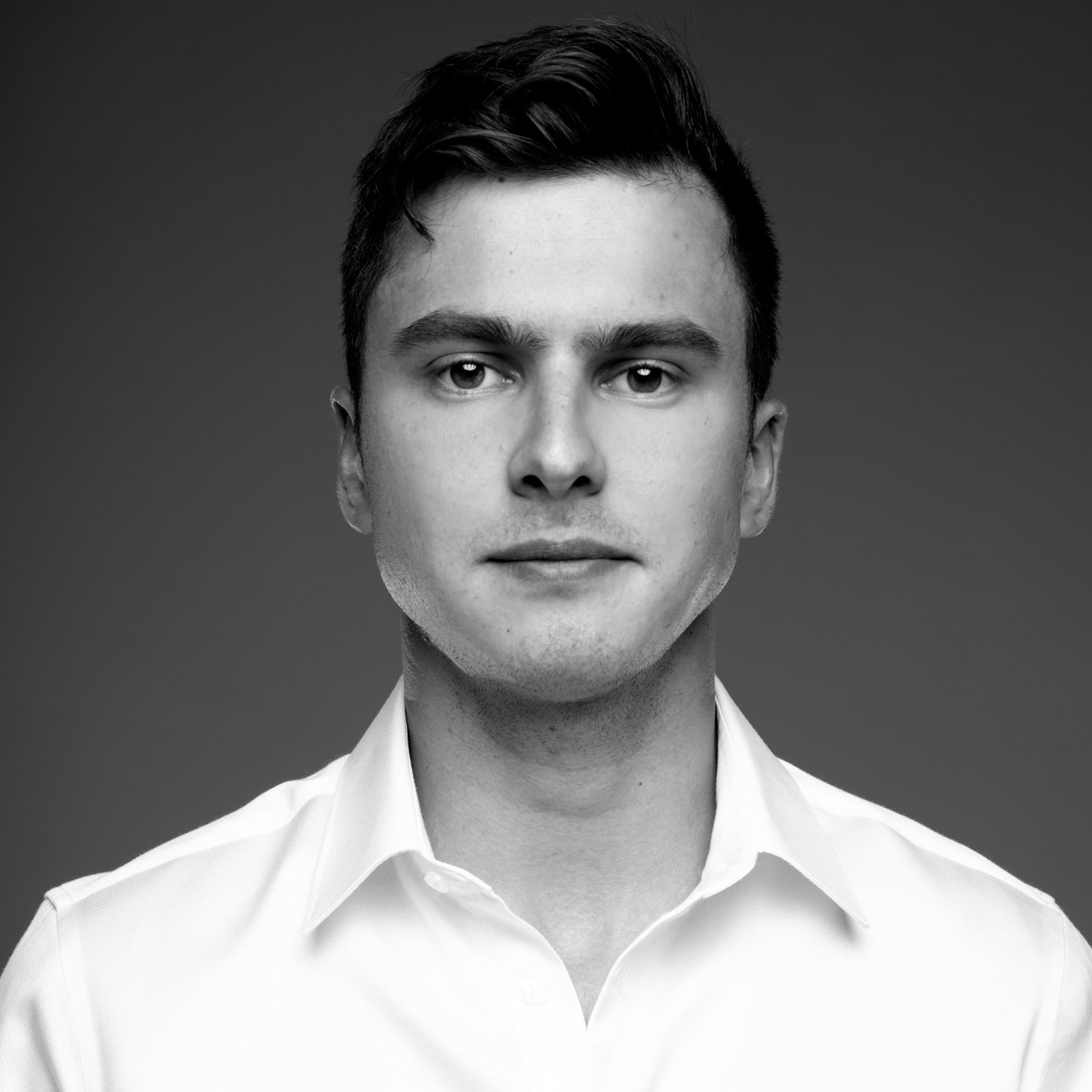 Tim Safin
Associate, Longevity Vision Fund
Tim Safin is an investment professional with a primary focus on biotechnology venture capital with over 5 years of Strategy Consulting experience supporting Big Pharma and Biotechnology companies in organic business growth, M&A and transformation. Tim is experienced in VC and public companies investments focusing on advanced therapeutics, diagnostics, and medical devices.
Tim is an Associate at Longevity Vision Fund. LVF is a $100m Venture Capital Fund that invests in early diagnostics, AI in healthcare, and therapies addressing age-related diseases.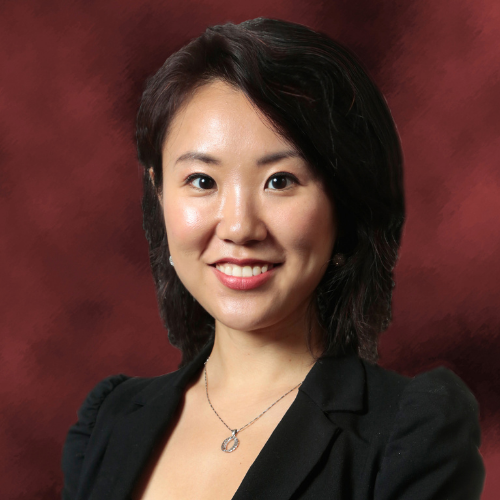 Dr. Ella Li
Partner, ZGC Innovation fund
Dr. Ella Li is the partner of ZGC Innovation fund, and also serves as the VP of ZGC Capital Corporation in Silicon Valley leading ZGC's team in investment and incubator operation. Dr. Ella Li has 15+ years of experience in pharmaceutical and biotechnology sectors and has rich investment experiences in therapeutic investment opportunities. She has also rich experiences in digital health, AI and IOT sectors, and serves as a board advisor, consultant and mentor for many global accelerators, incubators and VCs.
Dr. Ella Li earned her B.S. and M.S. degrees from Peking University School of Pharmacy, and her Ph.D. from the University of Texas Health Science Centers. She completed her postdoctoral fellowship from Harvard Medical School, where she led five independent projects exploring novel therapeutic targets for metabolic disease. Ella has extensive publications in prestigious journals with IMF over 10 including Nature Communication, Cell Metabolism, Journal of Clinical Investigation, PNAS, Molecular Cell, Diabetes, etc. with 500+ citations.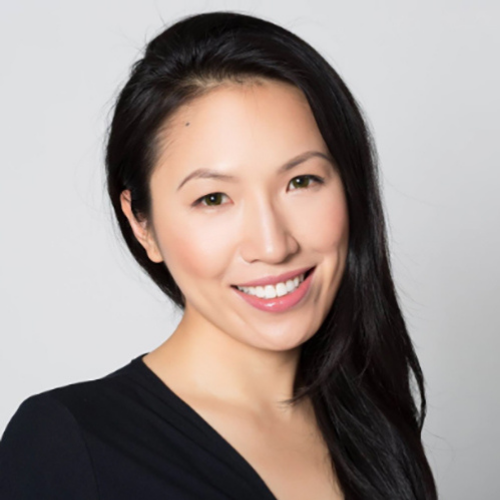 Gwen Cheni
Venture Partner, Fusion Fund
Gwen Cheni is currently a Venture Partner at Fusion Fund, an early-stage venture fund in Palo Alto, and an Entrepreneur in Residence at Singularity University Ventures. Prior to venture, Gwen was the Assistant Portfolio Manager at a technology-focused hedge fund in San Francisco. Gwen spent eighteen years as a public equities analyst and portfolio manager, and started her career as an Analyst at Goldman Sachs and an Associate at JPMorgan. She has been angel investing since 2012, a frequent speaker and judge at startup pitch contests.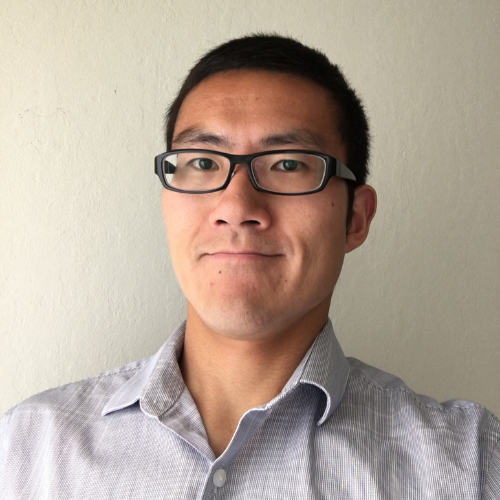 Yuan-Ping Huang
Investment Manager, Applied Ventures
Yuan-Ping (YP) Huang is an Investment Manager at Applied Ventures where he focuses on the intersection of Life Sciences and semiconductor manufacturing. He aspires to help accelerate development of next-generation diagnostic and research tools as well as novel therapeutic modalities by bridging capabilities of Applied Materials and emerging biotechnologies from portfolio companies.
Prior to joining Applied Ventures, YP was an early member of Lam Capital, where he built comprehensive proteomics product strategy and led investments in molecular profiling space. He also worked as an associate at McKinsey & Company, where he advised global pharmaceutical clients on R&D and operations.
YP holds a Ph.D. in Biomedical Sciences from Columbia University as well as an M.S. degree in Molecular Medicine and a B.S. degree in Zoology from National Taiwan University.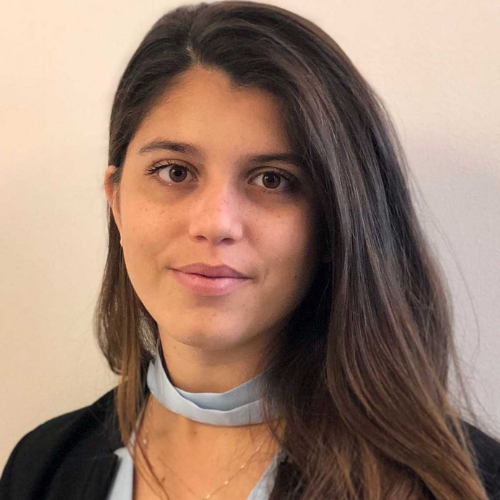 Veronica Gabriele
Associate, Munich Re Ventures
Veronica Gabriele joined Munich Re Ventures to focus on mobility, life and health insurtech, digital health, and cyber security.
Previously, Veronica worked at Anthos Capital focused on early and growth stage deals across the CPG, consumer technology and enterprise spaces. Veronica has a diverse cultural and professional background, having worked in the US, London, Milan, and Shanghai. She received a double BSc in Business and Political Economy at the Leonard N. Stern School of Business of New York University in New York City.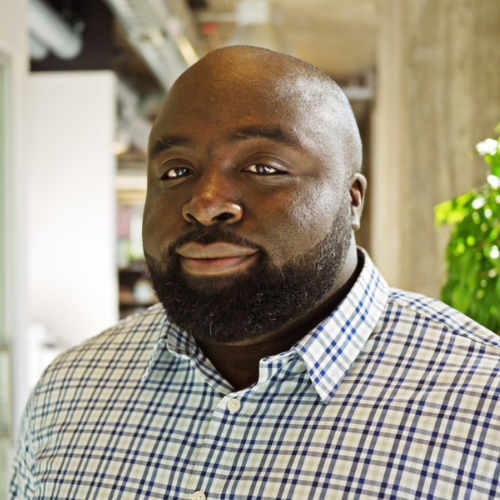 Tunde Oshinowo
Associate, Blue Venture Fund
Tunde helps manage the Fund's investments in Verata, Picwell, Patientco, ID Experts, and Payfone. Prior to BVF, Tunde was an associate at Abundant Venture Partners, where he focused on digital health and senior care. Tunde started his career in digital product design at Next College Student Athlete, the largest athletic recruiting network in the US.
Tunde holds an MBA from the University of Chicago Booth School of Business. An NFL alumni, Tunde also played professional football for four years following his time at Stanford University, where he received a B.S. in Electrical Engineering.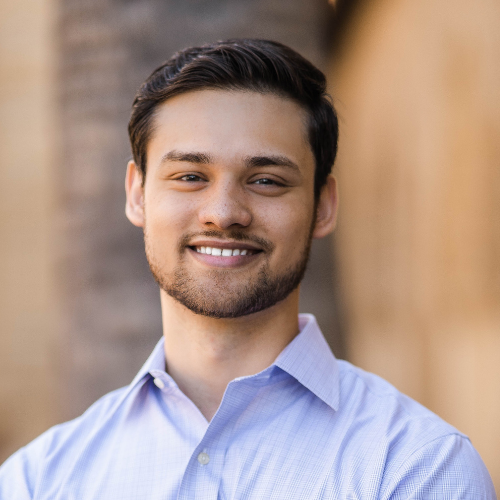 Themasap Khan
Vice President, Civilization Ventures
Themasap is a Vice President at Civilization Ventures and leads the firm's technical diligence and academic outreach programs.
Themasap received his Ph.D. from Stanford in Stem Cell Biology and Regenerative Medicine, where he was an NSF Graduate Research Fellow and Stanford Graduate Fellow. His research focused on using stem cell biology, genome engineering, and live imaging to elucidate biological mechanisms underlying neuropsychiatric disorders. His thesis work was published in Nature Medicine.
Prior to Civilization Ventures, Themasap consulted for CRV, Menlo Ventures and Biotech Connection Bay Area. He also started and led a successful tutoring business while pursuing his graduate degree. Prior to that he got his B.S. in Neuroscience from NYU while doing research in glioblastoma cancer modeling at the NYU Langone Center.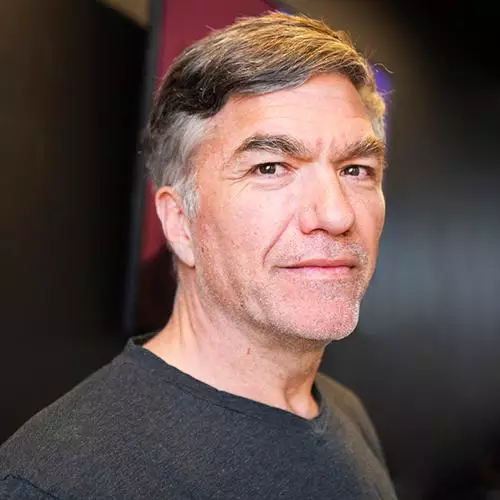 Martin Tobias
Founder, Incisive Ventures
I am Martin Tobias, the founder of Incisive Ventures. Over 25 years of investing, I have identified seven meta themes and developed a screening process that has produced superior returns. This process has grown out of analysis of hundreds of investments and what has been common among the winners in their characteristics and my decision process. My direct investments have delivered 3x the returns versus my LP interests in other Venture funds, leading many to encourage me to syndicate deals through Incisive Ventures. Out of hundreds of deals across my desk, only a handful, the ones I am most confident of a > 10x return, will be offered to Incisive Ventures LPs. I invest a significant portion of each syndicate (typically 10-20%), so you can have confidence that our interests are aligned.
I am a serial entrepreneur who has also invested in over 100 deals as angel, half a dozen as a venture partner at a major VC firm, and I am a limited in over a dozen VC funds. I am also the Founder of a leading Angel network, Element8. For my own companies as a 3x CEO, I have raised over $500M (including two IPOs) and bring all that experience and relationships.
Incisive Ventures is a high conviction, low volume, thematic syndicate. Many of the founders I am betting on are prior relationships building their second, third, or fourth companies. I am personally invested in every deal and I will only present opportunities in which I have the utmost conviction. Join us and get access to our network of ideas, investors, entrepreneurs, and opportunities.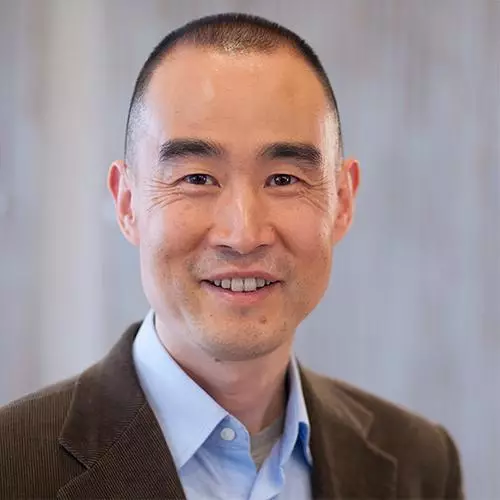 David Cao
Management Partners, F50 Ventures
David is a pioneer and passionate leader of the venture capital ecosystem in Silicon Valley. David founded Silicon Valley's largest entrepreneur community SVE. He founded several large developer communities including Silicon Valley Developer Network (SVDN), Silicon Valley Android Developers. He is also serving or served as an advisor for DocuSign, Ehouse Capital, Peakview's Fund of Fund. He hosted interviews with leaders in the venture ecosystem for SVE.io David Cao was the Founder & CEO of GWC US (Sold to holding company); the founding president of the Silicon Valley Entrepreneur Toastmaster Club; founder and CEO of ExtendLogic (Acquired by BeyondSoft). Prior, he was the VP of Engineering at PlayPhone (Acquired by Gungho), a leading mobile entertainment in the USA, and Engineering lead for LightSurf, acquired by VeriSign for 274M USD. He has consulted for many firms including Oracle, ETravel, IBM Global Services, Sun Microsystems, OCBC Bank, and Reuters Asia.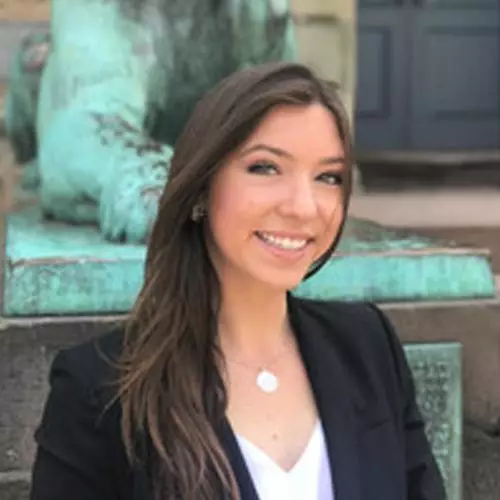 Jacqueline Berardo
VC, Rosecliff Ventures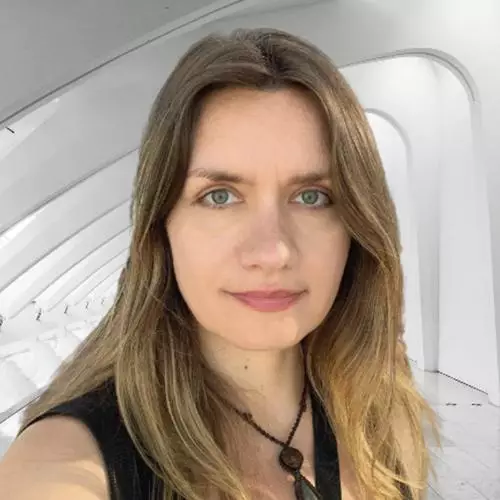 Irina Lanina
Venture Partner, VU Venture Partners
Irina is a Venture Partner focusing on Healthcare at VU Venture Partners, a global venture fund with offices in San Francisco, New York and Hongkong. Prior to VC, she enjoyed a 15 years career in technical and commercial roles in Medical Devices and Pharma in Germany and the US. Furthermore, Irina pursues angel investments. She is a Biomedical Engineer, holds a Masters in Business and is fluent in Russian, German and English.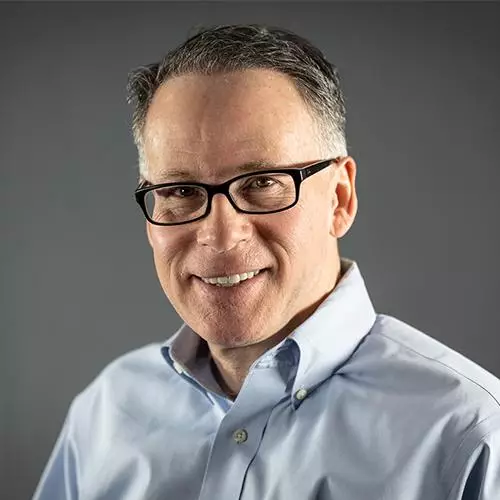 Adam Dakin
Managing Director, Dreamit Ventures
Adam serves as the Managing Director for Dreamit Ventures where he leads the HealthTech vertical. Dreamit focuses on late seed and Series A digital health and medtech companies. His career has focused on building early stage venture-backed healthtech companies. He co-founded five health technology companies which have collectively raised over $60M in early stage capital. Adam serves on the boards of Safkan Health, RightAir Medical, and ZSX Medical, and is an active angel investor. He is a named inventor on seven U.S. patents. Adam holds a BSE from the Wharton School and an MBA from UCLA.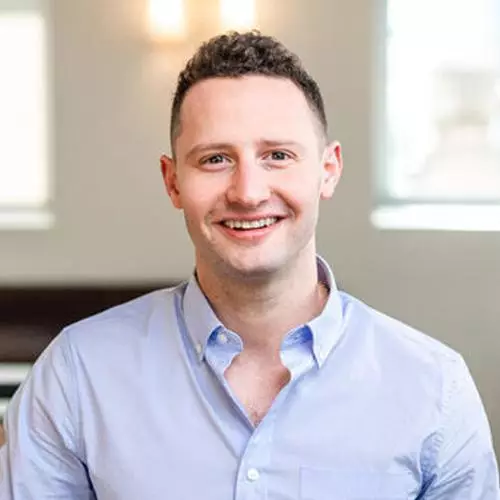 Elliot Levy
Associate (Healthtech), Dreamit Ventures
Elliot is responsible for assisting operations of the Healthtech vertical and works alongside the Program Manager and Managing Director to improve outcomes for the program. As a Marketing and Business Development Associate, Elliot sources companies and new investment opportunities as well as aids marketing efforts to promote Dreamit's Healthtech vertical. Prior to Dreamit, Elliot was the co-founder of a brain stimulation venture and worked in eCommerce at Virtina and private equity fintech at Hamilton Lane. He graduated cum laude from Drexel University's Close School of Entrepreneurship with a degree in Entrepreneurship and Innovation.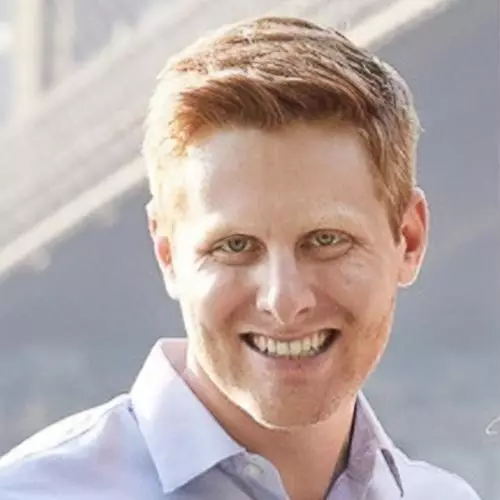 Max Zamkow
Partner, Third Act Ventures
Max is the Founding Partner of Third Act Ventures, a seed-stage Venture Capital firm investing specifically in Agetech. Max started his entrepreneurial career while earning a BS & MS in Bioinformatics from Stanford University and before moving to the other side of the table was an integral part of Mobclix (acquired by Velti), NoiseToys (acquired by Jawbone), and Fav.tv (acquired by TVGuide.com). Max is known for monthly Agetech newsletters, co-leading Aging2.0 New York, and for successfully pitching DCM during a blackout. With a singular focus on Agetech, Third Act Ventures is able to empower visionary entrepreneurs to accelerate the pace of innovation.
Agenda
| | | |
| --- | --- | --- |
| 10:00 - 10:20 am | Introduction from Organisers | Julia Smila, Co-Founder of Unicorn Lab |
| 10:20 - 11:20 am | Panel Discussion: "Impact Investment in innovation Startups working to promote Longevity and Health spans". | See at the section Speakers |
| 11:20 - 11:30 am | Introduction of Investors | See at the section Investors |
| 11:30 - 12:00 pm | Sana Health Presentation | Richard Hanbury |
| 12:00 - 12:30 pm | Macromoltek Presentation | Monica Berrondo |
| 12:30 - 1:00 pm | Suggestic Presentation | Victor Chapela |
Testimonials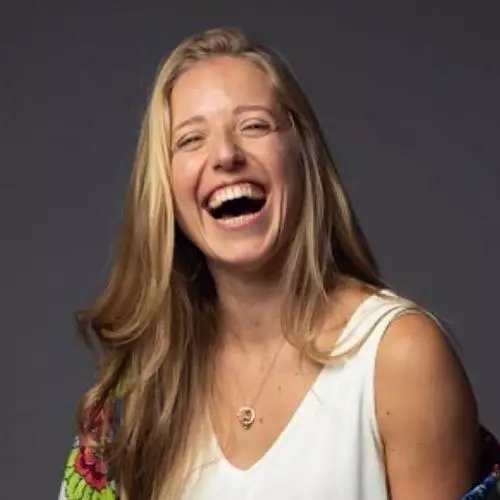 Dasha Maximov
WhealthCo
Founder & CEO, WhealthCo
It was so wonderful getting to see fellow speakers and biohacking companies together again despite the challenges of 2020. I'm always looking for opportunities to learn more from and connect with specialists and this event in Menlo Park allowed me to do just that!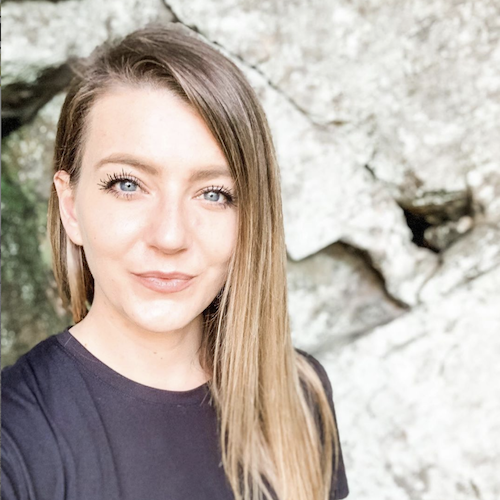 Kayla Osterhoff
WhealthCo
Founder & CEO, BIOCURIOUS
I'm still buzzing from the Biohacking Congress event in Menlo Park last week! The speakers were incredibly knowledgeable and provided such value in their lectures, the vendors were extremely high-quality offering biohacking goodies to take home, the attendees were just lovely, and it was so refreshing to connect in-person with my biohacking fam! I can't wait to attend the next Biohacking Congress in the Spring!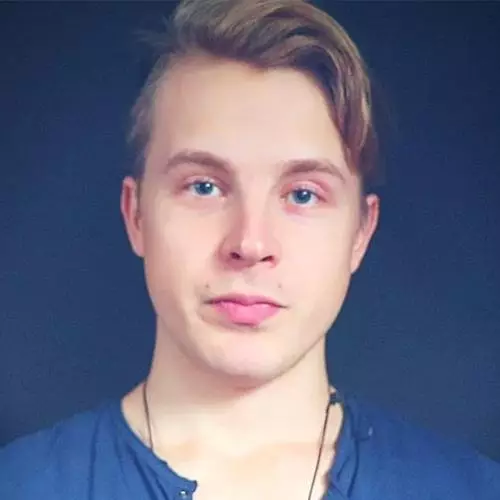 Siim Land
Founder, Body Mind Empowerment
The BiohackingCongress brings together groups of people who otherwise wouldn't meet and helps to overcome boundaries between health, business, and science.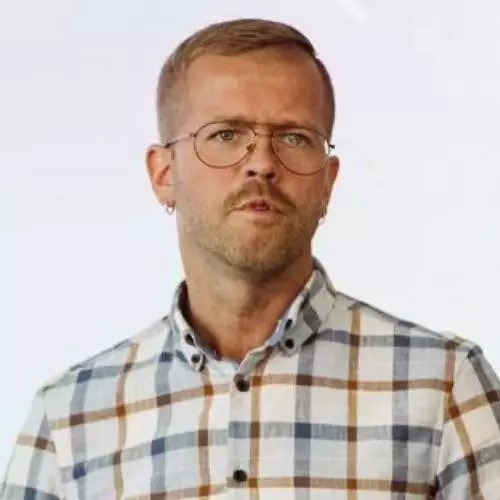 Kaspars Vendelis
Co-Founder, Biohacking.lv
BiohackingCongress in London gathered all the European most influential biohackers, experts, and leaders in one place. To share ideas, insights, and trends. The event was valuable for its speakers' content. But almost underappreciated is the communications and networking part in non-formal conversations during the breaks. So many valuable topics and themes were discussed before and after the official part. Two thumbs up!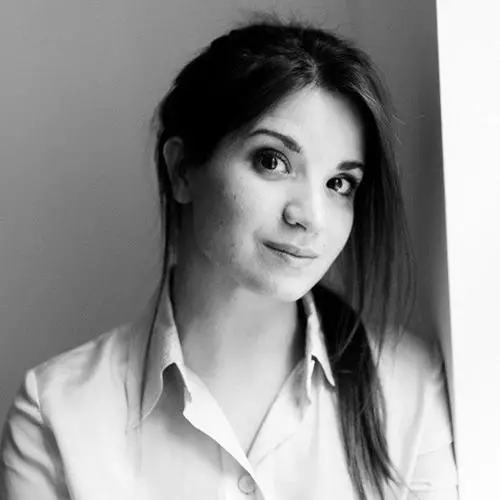 Nikolina Lauc
GlycanAge
Co-Founder & CEO, GlycanAge
Great team with amazing energy. Really supportive, I pitched at their event, they helped prepare me with some training session and great mentors. Thank you, BiohackingCongress!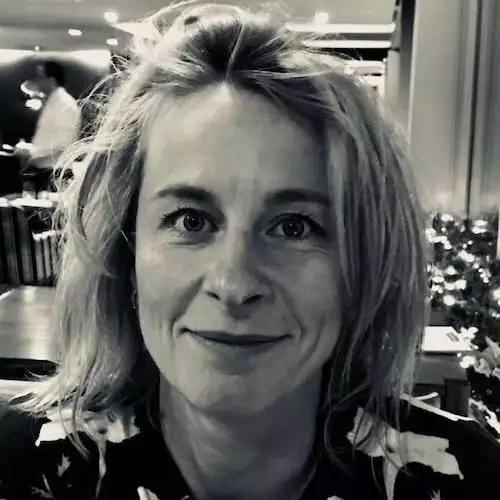 Sarah Turner
Recharge
Science Manager, Recharge
Thank's to Julia and the team at the BiohackingCongress for a great event. The Recharge team had a great time showing the FlexBeam, presenting on red light therapy and meeting all the top speakers and biohackers - we are looking forward to the next event - very well organized and a lot compacted into one day. Inspiring!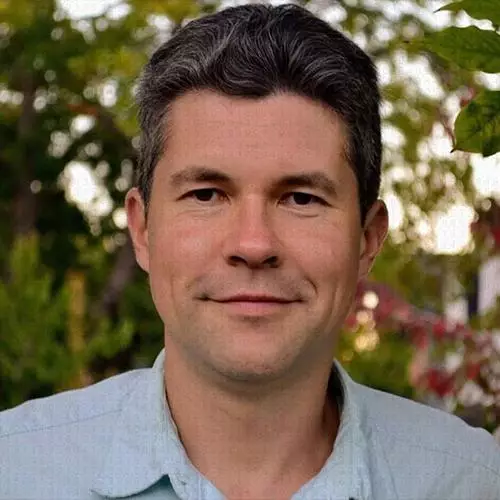 Vasily Nikolaev
Unicorn Lab
Fundraising Advisor
I know the team from Biohacking Congress for a long time; they are top-level professionals with tons of experience, connections, and lots of energy to provide superior service to their clients. They are particularly strong in helping companies in their Business Development activities in the USA and have a very strong network of investors here.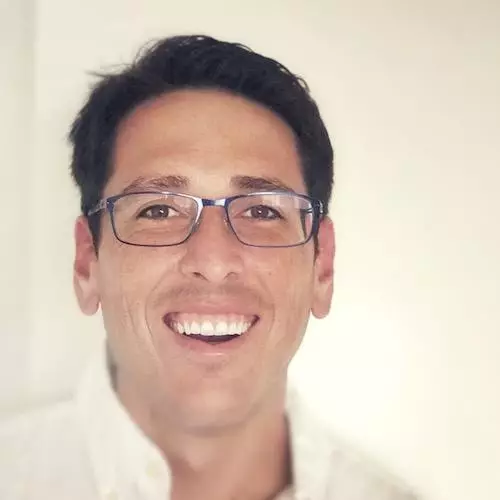 Wesley King
Coherent Capital
Biohacking Investment Banker
It was a pleasure being at such a well hosted and run event! I go to so many startup pitch events, and this was one of my favorites. Informative and engaging throughout, and the investors asked fantastic questions.
Join our Community
Get the latest news about the Biohacking world, discounts, and more