Virtual Invest Meetup,
January 21, 2021.
Share with Friends:
One of the purposes of Unicorn Lab is promoting beneficial cooperation and partnership between entrepreneurs and investors from the HealthTech, BioTech Industry.
We invite you to join our Virtual Invest Meetup. It is the networking event where top tear Investors meet innovation Startups working to promote Longevity and Health spans.
Date and Time: January 21, 10 am - 1 pm PT | 1 pm - 4 pm ET
It is a great opportunity to learn from Industry Experts and gain life-changing knowledge and insight as well as to find Innovative Solutions and Technologies for your investment portfolio.
The Meetup will start with the Panel Discussion "Fundraising for BioTech, HealthTech, LongevityTech Startups". Experienced and renowned Venture Capital Investors will describe the topic from their perspectives.
The second part will be dedicated to the Presentations of selected HealthTech, LongevityTech, and BioTech Startups. Each entrepreneur will have 10 minutes for their Pitch which will be followed by a Q&A session with invited VCs.
If you are interested in presenting your Startup at the Meetup, please Apply and we will get back to you with feedback biohackingcongress.com/startups.
We are looking forward to meeting you!
Speakers
x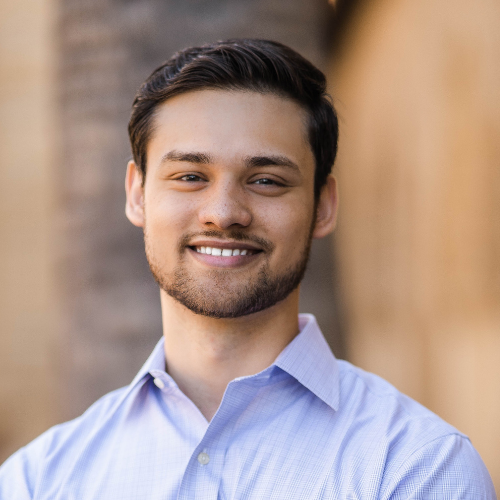 Themasap Khan
Vice President, Civilization Ventures
Themasap is a Vice President at Civilization Ventures and leads the firm's technical diligence and academic outreach programs.
Themasap received his Ph.D. from Stanford in Stem Cell Biology and Regenerative Medicine, where he was an NSF Graduate Research Fellow and Stanford Graduate Fellow. His research focused on using stem cell biology, genome engineering, and live imaging to elucidate biological mechanisms underlying neuropsychiatric disorders. His thesis work was published in Nature Medicine.
Prior to Civilization Ventures, Themasap consulted for CRV, Menlo Ventures and Biotech Connection Bay Area. He also started and led a successful tutoring business while pursuing his graduate degree. Prior to that he got his B.S. in Neuroscience from NYU while doing research in glioblastoma cancer modeling at the NYU Langone Center.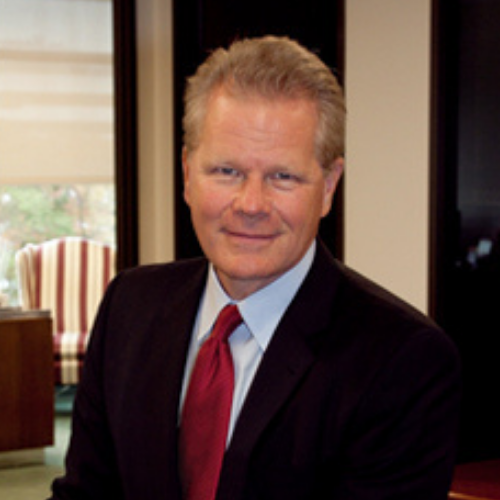 Tim Howe
Co-founder and Managing Partner, CHL Medical Partners
Tim has been investing in private equity since joining the Schroder Ventures US operation in 1984. He went on to form Collinson Howe Venture Partners ("CHVP") in 1990, and co-founded CHL Medical Partners in 1997. Tim has co-managed multiple venture capital portfolios, including multiple funds at Schroder Ventures and CHL Medical Partners, Biotechnology Investment Group LLC, HealthInvest Equity Partners, L.P., and CHVP's portfolio.

Tim has been a lead investor in many start-up and early stage ventures in the biotechnology, medical device and services areas, including Incyte Pharmaceuticals (NASDAQ "INCY"), American Renal Associates ("ARA"), Alexion Pharmaceuticals, Inc. (ALXN), Ascend Health, Inc. (sold to UHS), Innotech, Inc. (IIII before sale to Johnson & Johnson), Camitro Corporation (sold to ArQule, Inc.), Medicus Insurance Holdings (sold to NORCAL Mutual), Genomic Health (GHDX acquired by Exact Sciences), and RxCentric, Inc. (sold to Allscripts, Inc.).

Tim has been a director of thirty companies, both public and private; he currently serves on the boards of Ambra Health, Genome Medical, Inc., and CareWell Urgent Care Centers of New England.

Tim is a graduate of Columbia College and the Columbia Graduate School of Business, where he was an Adjunct Assistant Professor teaching Venture Capital Management 1995 – 2012.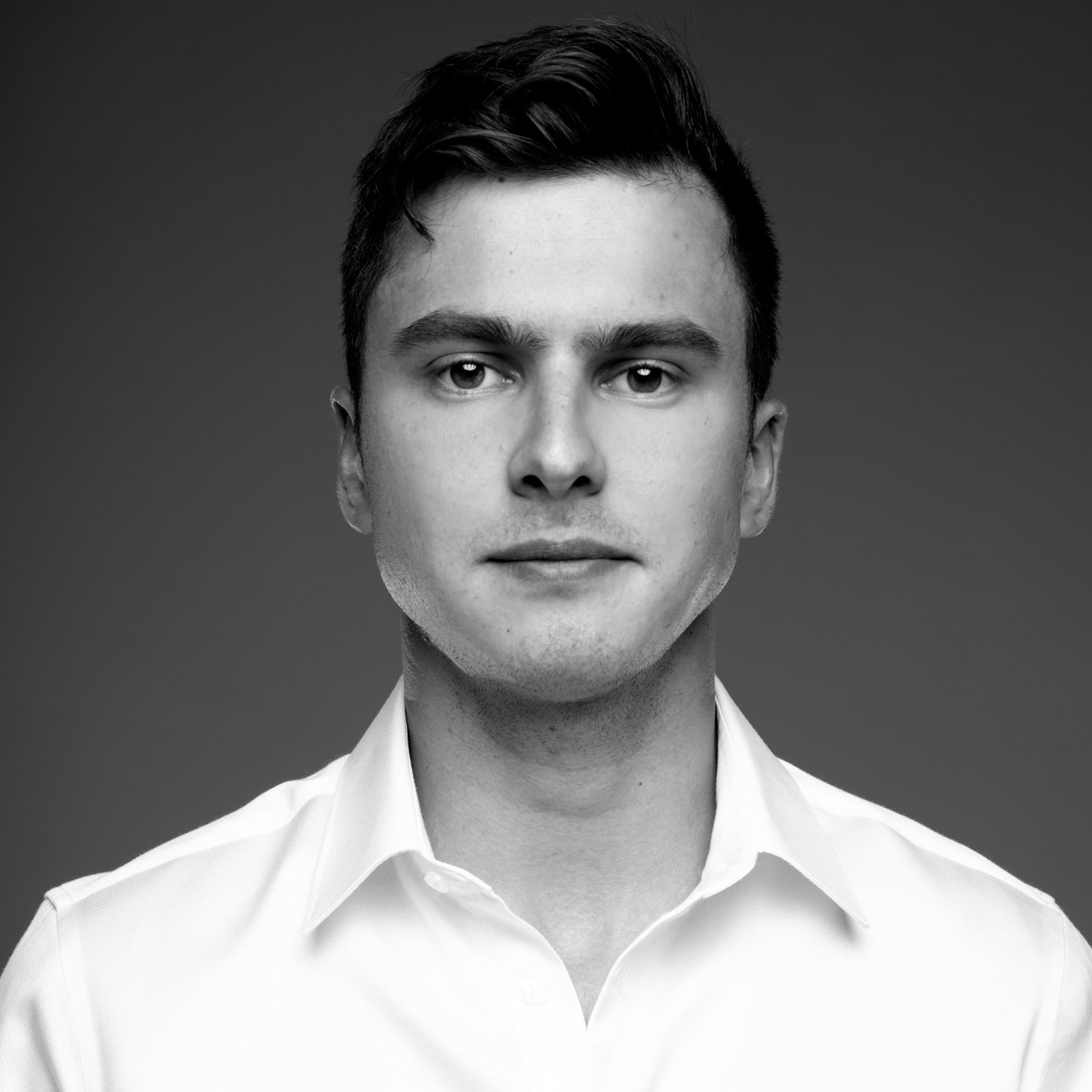 Tim Safin
Associate, Longevity Vision Fund
Tim Safin is an investment professional with a primary focus on biotechnology venture capital with over 5 years of Strategy Consulting experience supporting Big Pharma and Biotechnology companies in organic business growth, M&A and transformation. Tim is experienced in VC and public companies investments focusing on advanced therapeutics, diagnostics, and medical devices.
Tim is an Associate at Longevity Vision Fund. LVF is a $100m Venture Capital Fund that invests in early diagnostics, AI in healthcare, and therapies addressing age-related diseases.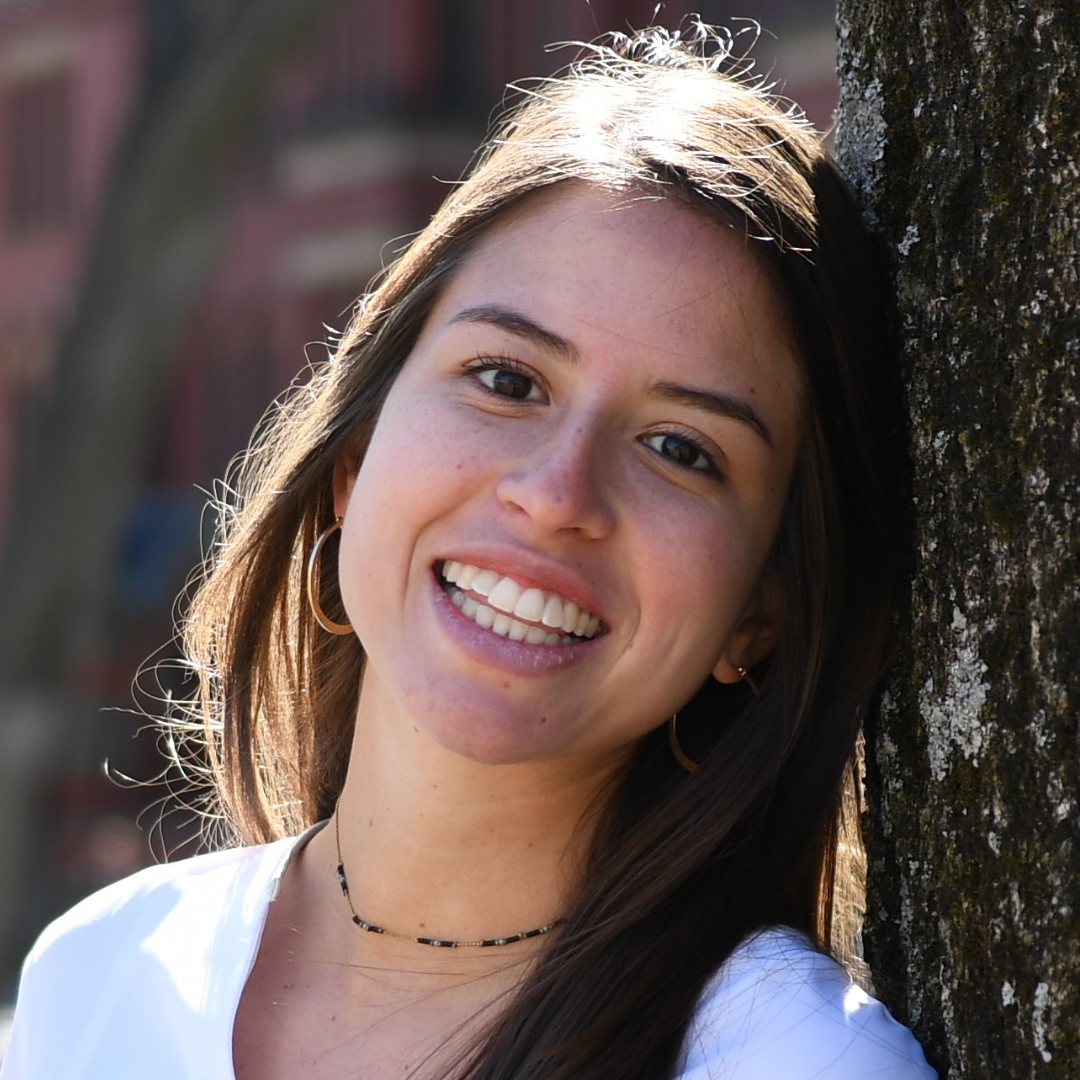 Emi Gonzalez
Senior Principal, Social Starts and Joyance Partners
Emi is a Senior Principal for Social Starts and Joyance Partners based in Boston. Our focus is to help catalyze innovation by investing in the emerging science and technology of health and happiness as well as delightful moments. Her main areas of investments include health tech, digital health, and biotechnology. She is an entrepreneur, running-enthusiast, investor, and world traveler. Prior to Joyance Partners and Social Starts, she co-founded a diabetes digital health company, consulted for Half Court Ventures, an early-stage VC firm, and was the Director for Harvard's premier undergraduate competition, i3 Innovation Challenge. She holds a BA in Molecular Biology from Harvard College and is a co-author in two publications related to cardiovascular regeneration in Circulation Research and Nature Communications. Emi is passionate about health equity and helping founders accomplish their goals.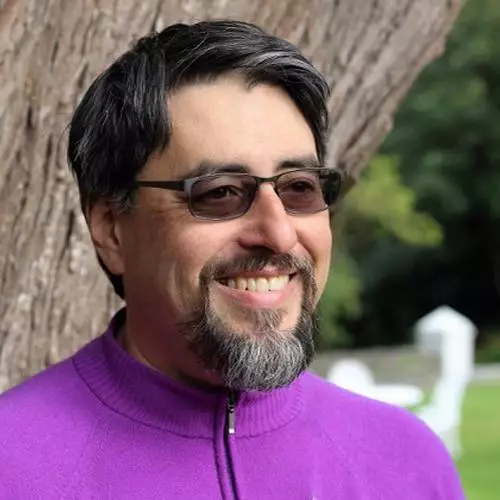 Bill Liao
General Partner, SOSV
Bill is supporting, mentoring and investing in companies and startups at all stages of growth. Bill founded SOSV's life sciences practice in Europe running the first complete life sciences accelerator on Earth in Cork in Ireland SynBioaxlr8r (later IndieBioEU Cork and then RebelBio at Imperial College London) focusing on entrepreneurs building technologies in or around the field of synthetic biology and then life sciences in general. Bill's investments at SOSV include Perfect Day, Synthase, CyGenica, Hyasynth, AlgiKnit, Carverr, MavenHut, Silicon Republic, Restored Hearing and Storyful (acquired by NEWS Corporation). Bill is also the lead investment partner on SOSV II (Ireland fund) and is responsible for sourcing and managing investments for that fund with the Irish government.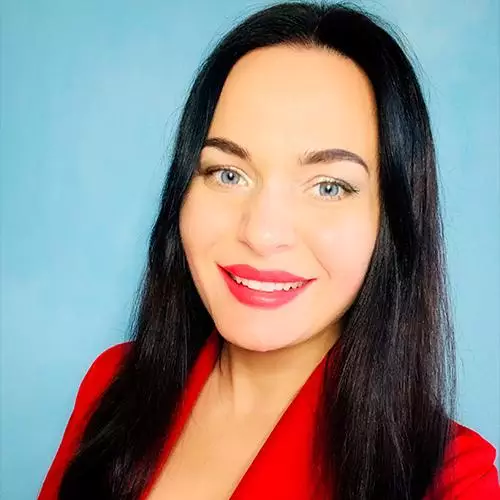 Julia Smila
Co-Founder, Unicorn Lab & Biohacking Congress
Julia has been working in the Venture Capital Industry for more than 5 years, she is experienced in investor relationship management with the main focus on the impact investments in companies working to promote longevity and healthspan.
Julia is passionate about Biohacking. She is the Co-Organiser of Biohacking Congress, the international platform dedicated to furthering the advancement of Biohacking, Health Optimization, Longevity, Wellness, BioTech, and HealthTech.
Investors
x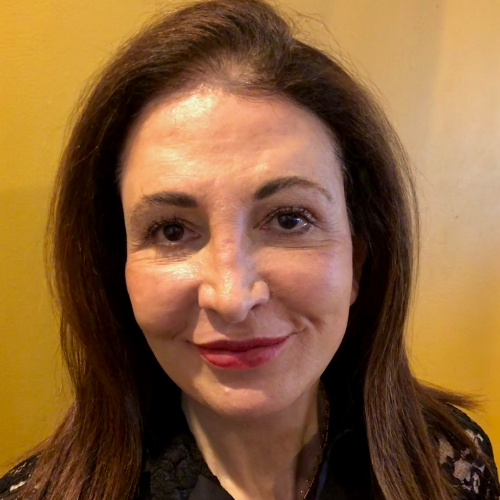 Marisa McGinnis
Managing Director, Golden Seeds, Silicon Valley
L.P. Blumberg Capital Management Fund III
Managing Director Golden Seeds, Silicon Valley
WABA
Marisa is an investor in 30 startups, my most recent exit was Airbnb (ABNB). She also invests in San Francisco Peninsula Residential Real Estate.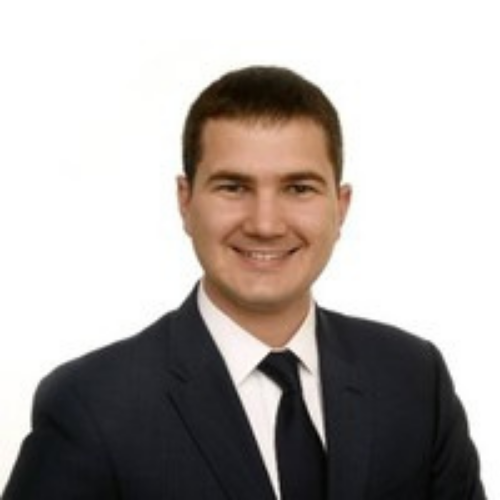 Zachary Leach
Associate, Catalyst Health Ventures
Zach is an Investment Associate with Catalyst. His responsibilities include deal sourcing, preparing investment memos, analysis of MedTech opportunities, fund reporting and supporting the Managing Partners of the firm.
Previously, he was a healthcare consultant at PA Consulting Group, advising provider organizations on how to adapt to the changing healthcare landscape through business unit strategy, cost reduction, IT transformation and operational improvements. Additionally, he completed an MBA internship on Piper Sandler's Healthcare IT Investment Banking team.
Zach began his career in the Investment Management industry with a boutique investment consultant where conducted performance analysis across all asset classes for institutional investors and high net worth individuals.
Zach holds a B.S. in Business Administration from the University of New Hampshire and an MBA from Cornell's Johnson School of Management.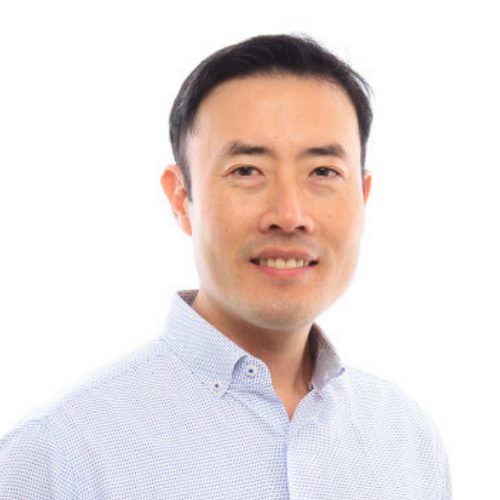 John Kim, MD
Principal, Aphelion Capital
John Hyung-Jun Kim completed his residency in Internal Medicine at Stanford University Medical Center. Dr. Kim completed his undergraduate studies in biochemistry from Harvard University, and is a graduate of Duke University's School of Medicine and the Fuqua School of Business, where he concentrated on health sector management. Dr. Kim has worked as a medical consultant in biogenetics, and was previously with Bear Stearns & Company as an Equity Research Associate. Dr. Kim continues to practice part-time as a hospitalist, keeping Aphelion Capital current with medical trends.
Dr. Kim sits on the Board of Directors at Siesta Medical.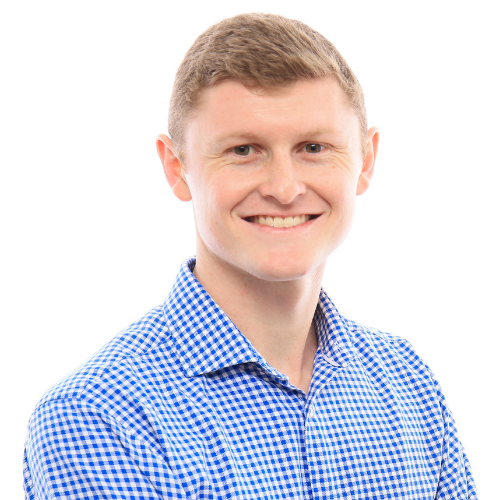 Jake Martellaro
Principal, Aphelion Capital
Jake joined Aphelion Capital in November 2015. In this role, Jake's primary responsibilities include screening business plans, assisting in due diligence, and performing financial analysis on potential deals. In 2015, he graduated from Santa Clara University's Leavey School of Business with a BS in Finance.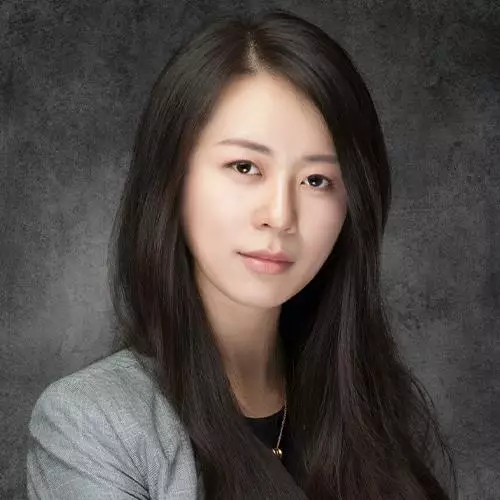 Lu Zhang
Founder & Managing Partner, Fusion Fund
Lu Zhang is the Founder and Managing Partner of Fusion Fund, a renowned Silicon Valley based investor, a serial entrepreneur, and a Stanford Engineering alumna. Fusion Fund is active in supporting early-stage entrepreneurs who are looking to build globally disruptive companies using innovative technologies to drive systemic change originating from the U.S market. For the past couple of years, Lu leads the Fusion Fund team funnels exits of multiple portfolios' IPO and M&As.
Lu received the title of 2018 Young Global Leader by the World Economic Forum (Davos). She has also garnered other accolades including the Featured Honoree in VC of Forbes 30 Under 30 (2017), Silicon Valley Women of Influence (2018), Town & Country 50 Modern Swans – Entrepreneurship Influencer (2017), and Top 10 All America Chinese Youth (2018). Prior to starting Fusion Fund, Lu was the Founder and CEO of a medical device company focused on non-invasive technology for the early diagnosis of Type II diabetes (acquired in 2012).
Lu is active in the entrepreneur and investor communities and serves as a board member and 2020 president for Youth Council of Future Forum.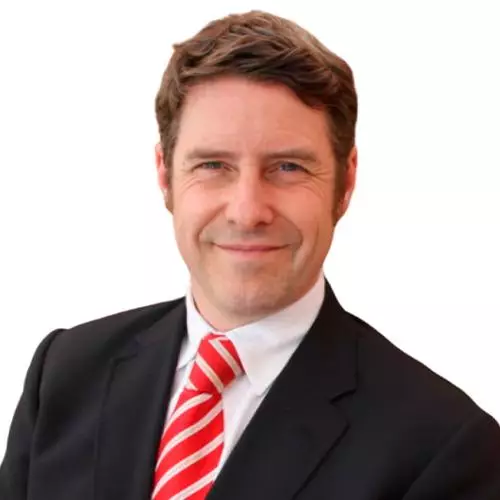 Brian Mac Mahon
Founder, Expert DOJO
Brian Mac Mahon is a serial entrepreneur as well as the most active and aggressive startup investor in Southern California who has owned companies in over 35 countries. He is also the owner of Expert DOJO, the largest International early-stage startup accelerator in Santa Monica. Brian specializes in helping entrepreneurs to become more successful in their businesses by using all the tools available to him as the owner of the largest peer to peer peak performance academy in the world.
Brian is committed to investing in founders from all backgrounds and industries based on the merit of the execution of their value proposition only. In 2018 & 2019, he brought 400 companies through his startup accelerator program and made a total of 42 investments. During the Covid-19 crisis and after, he intends to make more startup investments and help more entrepreneurs from all over the world push forward and succeed.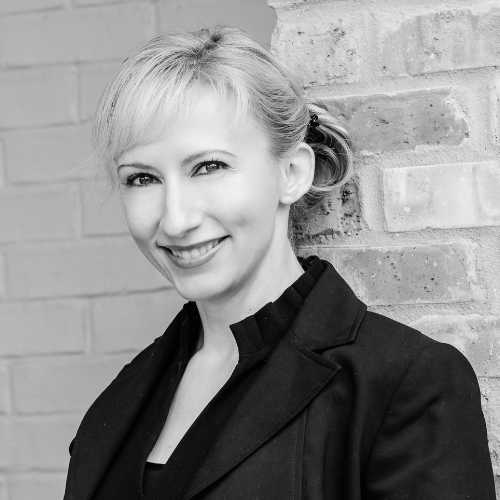 Cori Nielson Chekhovskiy
Founder and Managing Principal, Grotto Capital
Ms. Chekhovskiy is an experienced investment professional who brings strong executive and board leadership experience specializing in strategy, financial analysis, and legal issues. She has been involved in mergers and acquisitions since 1997 at Donaldson, Lufkin & Jenrette and has been on the investor side since joining Evercore's venture capital fund in 2000. She later joined a single family office to manage its investment portfolio, including controlling interests in private equity, venture capital, real estate, oil and gas, and public equities. She has led acquisitions as well as the founding of new operating ventures. She also founded and manages a diversified investment firm, Grotto Capital.
Ms. Chekhovskiy has been a significant investor in and board member for start-ups and private equity through $100M revenue. Her sector experience is broad, ranging from manufacturing to government contracting to home building to oil & gas and real estate. She currently serves on the boards of Armor Express (the nation's top manufacturer of soft body armor) and Team Services (an oil and gas well servicing company).
She is skilled at strategic thinking, problem solving, and financial analysis to guide growth in profitability both organically and through M&A. She also has managed the investments for private foundations for 21 years and is familiar with the nuances of investing within 501(c)3 organizations.
Ms. Chekhovskiy is a graduate of the University of Michigan School of Business.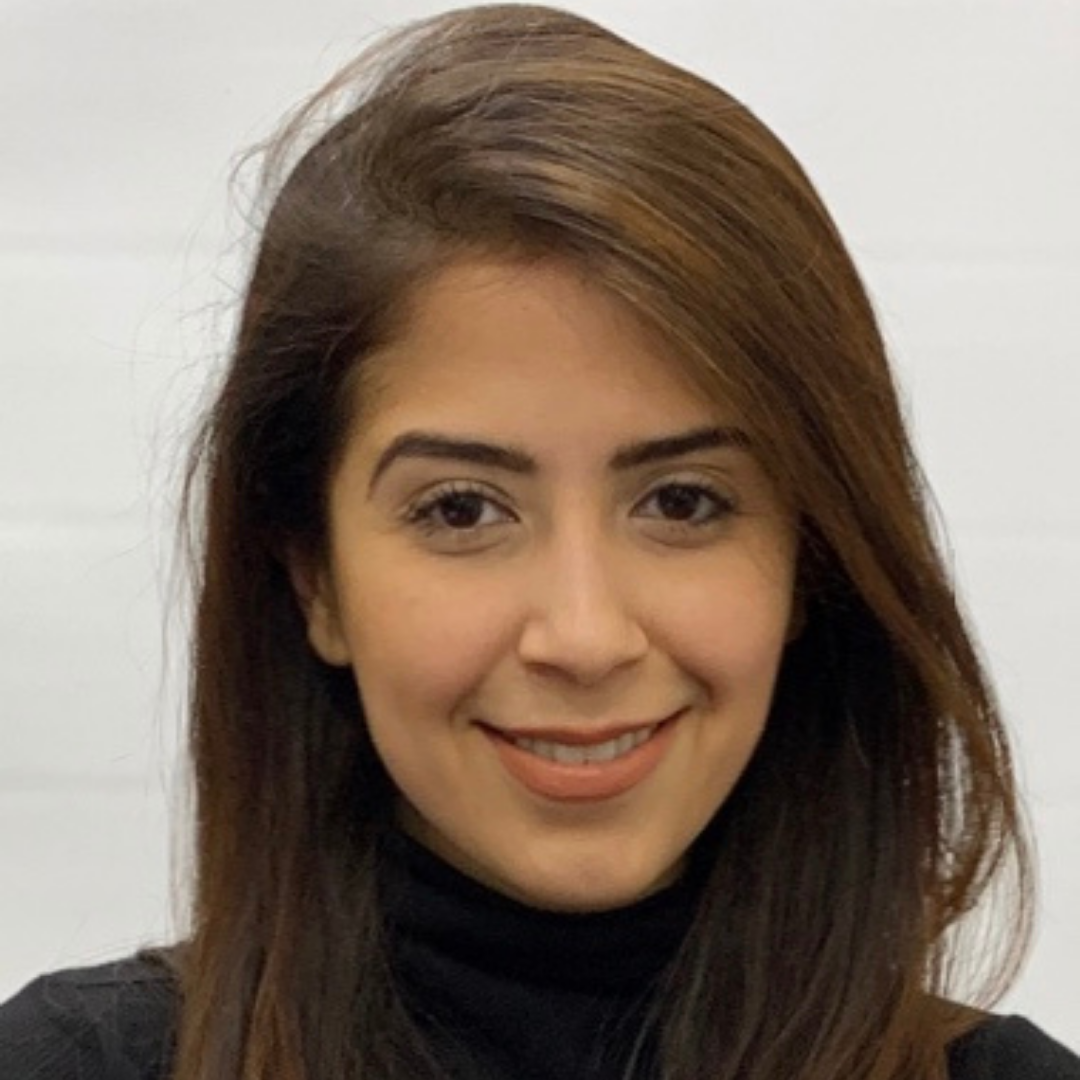 Anam Sadarangani
Principal, Purple Sage Ventures
Anam is a Principal at Purple Sage Ventures, investing in diverse entrepreneurs building innovative products and services that reimagine education, work, and healthcare, at the early stage. Anam received her venture training from Amplifyher Ventures. Prior to investing, she co-founded the Art Department at Reliance Industries, India's largest private-sector conglomerate and Jio Plaform's parent company.
Anam holds a BBA in Finance and Accounting from Emory University, a Master's in Art Business from Sotheby's Institute of Art, and an MBA from Columbia Business School.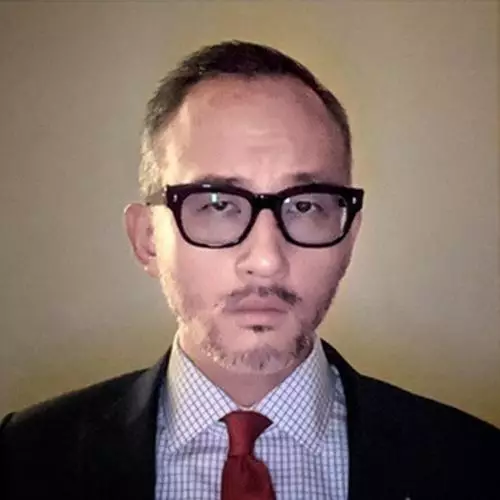 Jonathan Chang
CEO & Founder, Sartorian Ventures
Jonathan has over 20 years of success in Technology, Media and Energy. As an experienced executive he's guided companies towards optimized growth, leveraged opportunities, and expansion through a leadership of vision, consensus and fearless entrepreneurialism.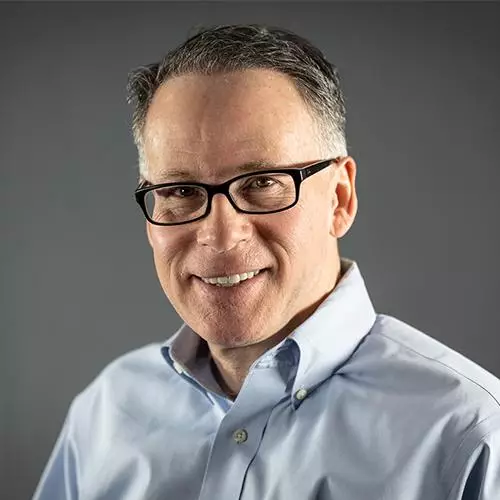 Adam Dakin
Managing Director, Dreamit Ventures
Adam serves as the Managing Director for Dreamit Ventures where he leads the HealthTech vertical. Dreamit focuses on late seed and Series A digital health and medtech companies. His career has focused on building early stage venture-backed healthtech companies. He co-founded five health technology companies which have collectively raised over $60M in early stage capital. Adam serves on the boards of Safkan Health, RightAir Medical, and ZSX Medical, and is an active angel investor. He is a named inventor on seven U.S. patents. Adam holds a BSE from the Wharton School and an MBA from UCLA.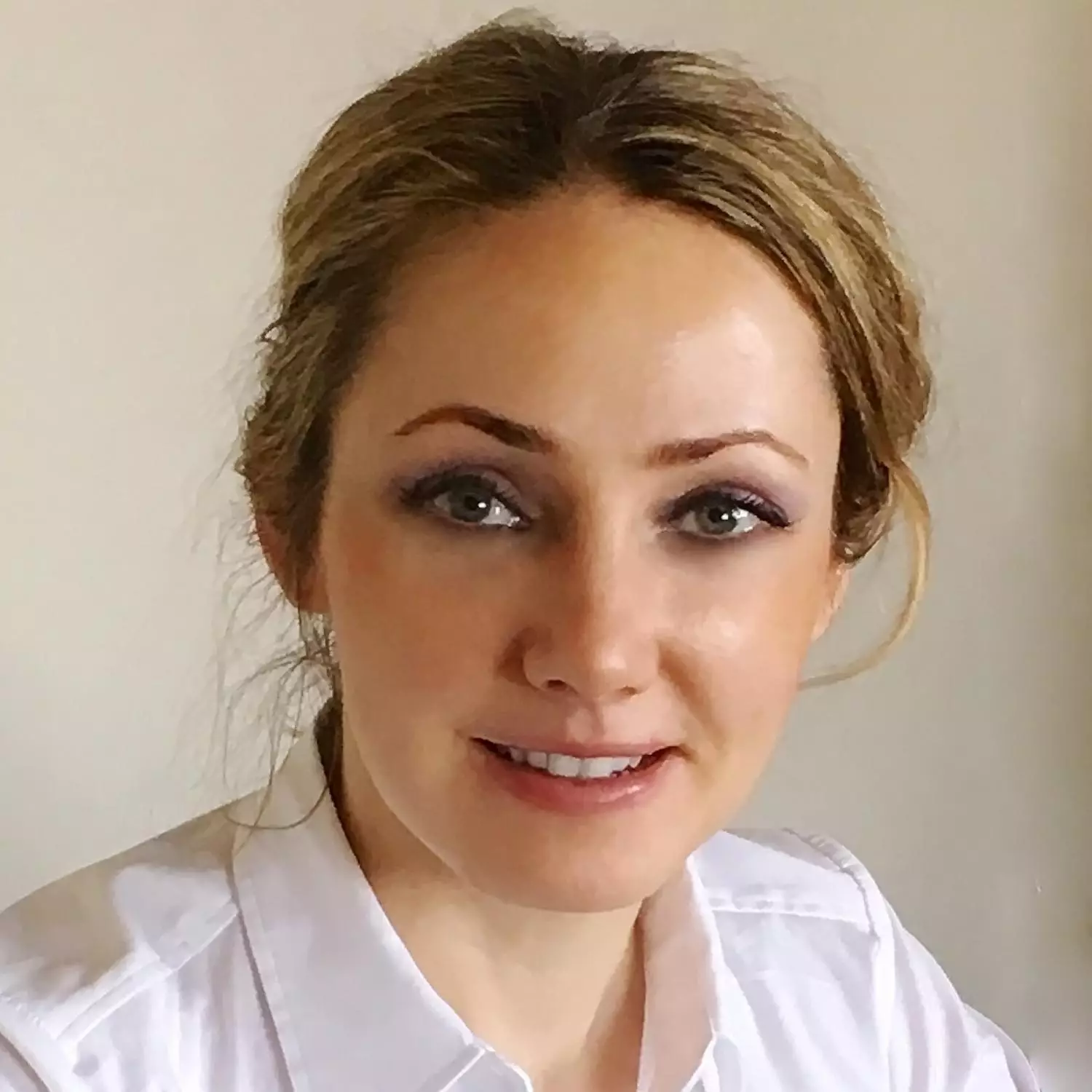 Kate Batz
Managing Partner, Longevity Capital
Kate is a Managing Partner at Longevity Capital as well as a Director of Strategy and Business Development at Deep Knowledge Ventures, Aging Analytics Agency and Deep Knowledge Analytics. She is an experienced corporate attorney by background, licensed to practice law in California (2003), New York (2004) and Russia (2000), with an extensive sales and marketing experience.

Compelled by the paradigm-shifting advances in science and technology in the fields of aging and longevity, Kate enthusiastically joined Deep Knowledge Ventures Group.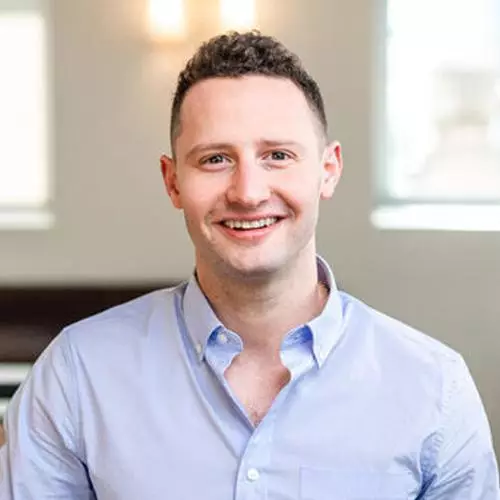 Elliot Levy
Associate (Healthtech), Dreamit Ventures
Elliot is responsible for assisting operations of the Healthtech vertical and works alongside the Program Manager and Managing Director to improve outcomes for the program. As a Marketing and Business Development Associate, Elliot sources companies and new investment opportunities as well as aids marketing efforts to promote Dreamit's Healthtech vertical. Prior to Dreamit, Elliot was the co-founder of a brain stimulation venture and worked in eCommerce at Virtina and private equity fintech at Hamilton Lane. He graduated cum laude from Drexel University's Close School of Entrepreneurship with a degree in Entrepreneurship and Innovation.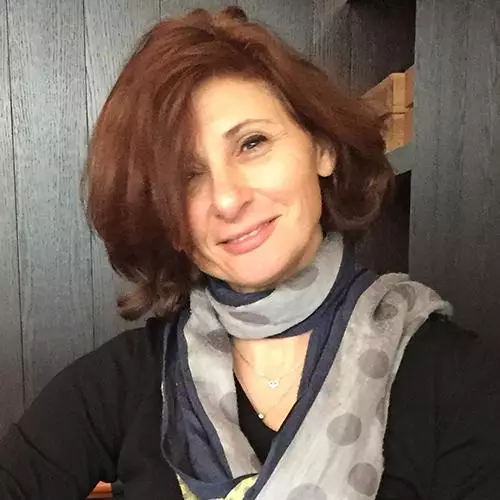 Lubna Dajani
Advisory Board Member Coach at H2020, Mentor to SOSV, and SpringBoard Enterprises
Lubna Dajani is a kind human, pioneer, investor. Having grown market opportunities enabled by disruptive technologies across all 5 continents, Lubna continues to explore emergent post-lockdown innovation and systemic-risk thinking which lead to transformational actions. She is on the board of several early-stage growth companies as an investor offering strategic guidance. She is currently supporting H2020 as an advisory board member coach and evaluator, mentor to SOSV, and SpringBoard Enterprises. To grasp Lubna's investment philosophy you have to be aligned to the deep sense of the need for open-mindedness, a new sustainable economic model, and collective humanity. She is always looking to form and get behind concepts that deliver wellbeing and people who share regenerative thinking.
Agenda
| | | |
| --- | --- | --- |
| 10:00 - 10:05 am PT | Introduction from Organisers | Julia Smila |
| 10:05 - 11:15 am PT | Panel Discussion: "Fundraising for BioTech, HealthTech, LongevityTech Startups" | See at the section Speakers |
| 11:15 - 11:30 am PT | Introduction of Investors | See at the section Speakers |
| 11:30 - 12:00 pm PT | Gerostate Alpha Presentation | Simon Melov |
| 12:00 - 12:30 pm PT | Nonstop Evolving Presentation | Sami Choura |
| 12:30 - 1:00 pm PT | Heads Up Health Presentation | David Korsunsky |
| 1:30 - 2:00 pm PT | Medify Presentation | Ray Harrington |
Testimonials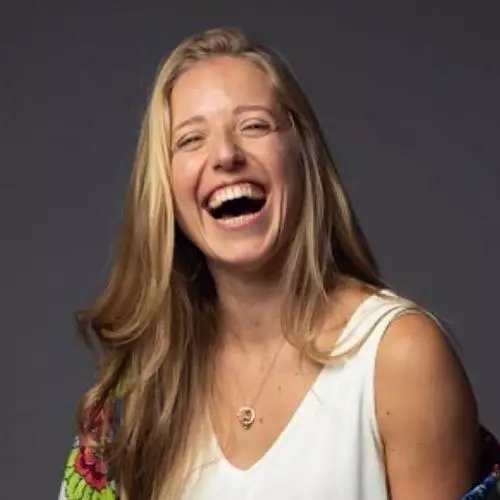 Dasha Maximov
WhealthCo
Founder & CEO, WhealthCo
It was so wonderful getting to see fellow speakers and biohacking companies together again despite the challenges of 2020. I'm always looking for opportunities to learn more from and connect with specialists and this event in Menlo Park allowed me to do just that!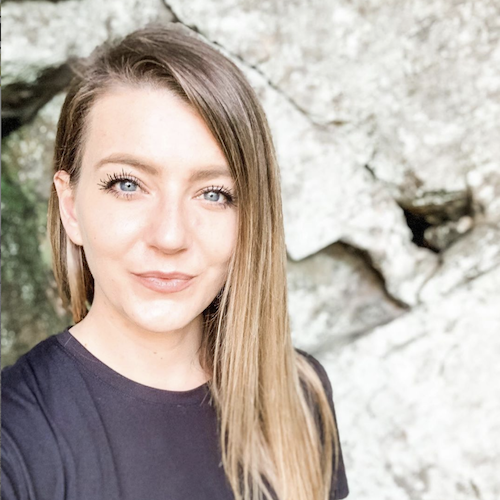 Kayla Osterhoff
WhealthCo
Founder & CEO, BIOCURIOUS
I'm still buzzing from the Biohacking Congress event in Menlo Park last week! The speakers were incredibly knowledgeable and provided such value in their lectures, the vendors were extremely high-quality offering biohacking goodies to take home, the attendees were just lovely, and it was so refreshing to connect in-person with my biohacking fam! I can't wait to attend the next Biohacking Congress in the Spring!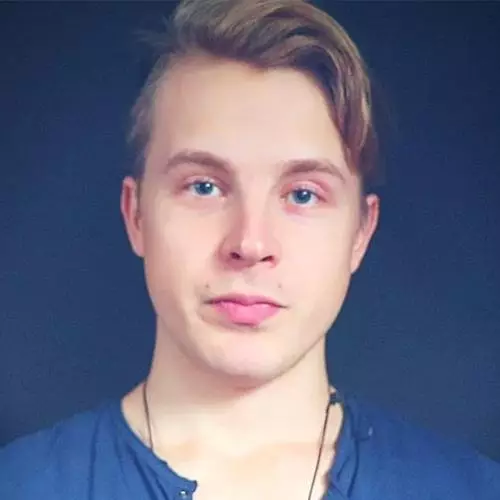 Siim Land
Founder, Body Mind Empowerment
The BiohackingCongress brings together groups of people who otherwise wouldn't meet and helps to overcome boundaries between health, business, and science.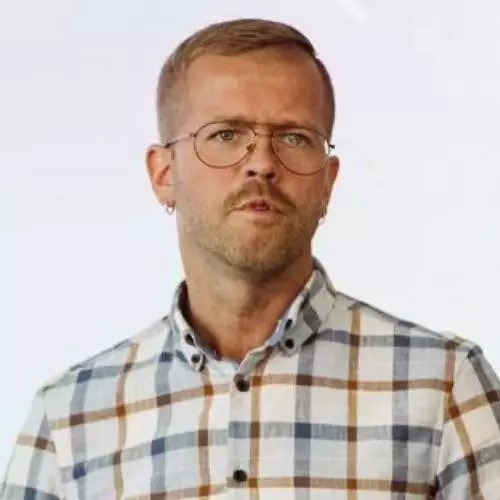 Kaspars Vendelis
Co-Founder, Biohacking.lv
BiohackingCongress in London gathered all the European most influential biohackers, experts, and leaders in one place. To share ideas, insights, and trends. The event was valuable for its speakers' content. But almost underappreciated is the communications and networking part in non-formal conversations during the breaks. So many valuable topics and themes were discussed before and after the official part. Two thumbs up!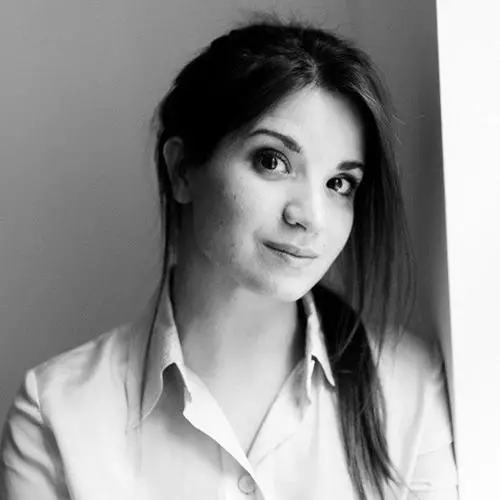 Nikolina Lauc
GlycanAge
Co-Founder & CEO, GlycanAge
Great team with amazing energy. Really supportive, I pitched at their event, they helped prepare me with some training session and great mentors. Thank you, BiohackingCongress!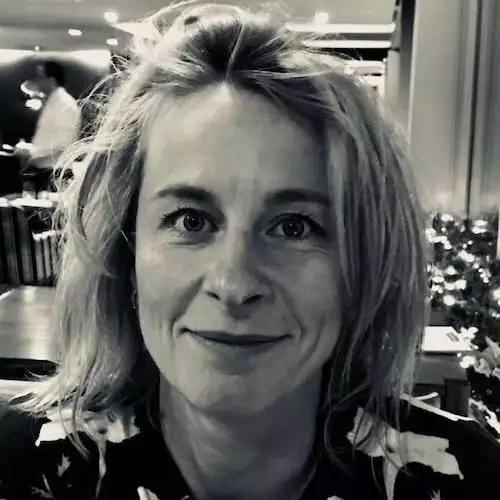 Sarah Turner
Recharge
Science Manager, Recharge
Thank's to Julia and the team at the BiohackingCongress for a great event. The Recharge team had a great time showing the FlexBeam, presenting on red light therapy and meeting all the top speakers and biohackers - we are looking forward to the next event - very well organized and a lot compacted into one day. Inspiring!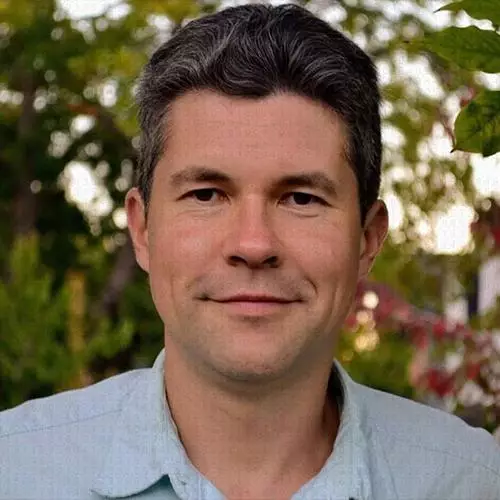 Vasily Nikolaev
Unicorn Lab
Fundraising Advisor
I know the team from Biohacking Congress for a long time; they are top-level professionals with tons of experience, connections, and lots of energy to provide superior service to their clients. They are particularly strong in helping companies in their Business Development activities in the USA and have a very strong network of investors here.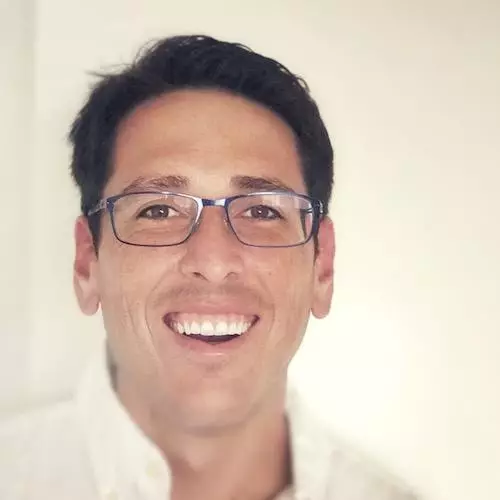 Wesley King
Coherent Capital
Biohacking Investment Banker
It was a pleasure being at such a well hosted and run event! I go to so many startup pitch events, and this was one of my favorites. Informative and engaging throughout, and the investors asked fantastic questions.
Join our Community
Get the latest news about the Biohacking world, discounts, and more