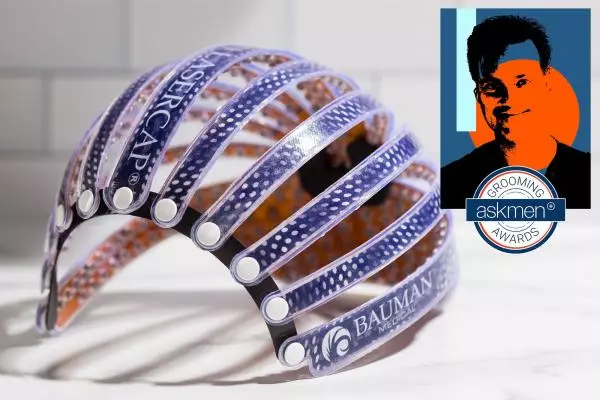 Roll over image to zoom in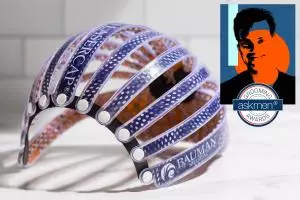 Bauman TURBO LaserCap
Bauman Medical
Dave Asprey, considered the Father of Biohacking, turned to world renowned Hair Restoration specialist Dr. Alan J. Bauman to "hack" his own hair. Dr. Bauman performed Dave's Hair Transplant, with amazing results. Dave also uses The Bauman TURBO LaserCap for his hair regrowth.
Upon the purchase of the Bauman TURBO LaserCap, attendees of the Biohacking Congress will also receive a complimentary, private, one-on-one consultation with Dr. Alan Bauman ($250 value). You can have your consultation at the Bauman Medical "Hair Hospital" in Boca Raton, FL, or virtually from anywhere in the world. After your purchase, a member of our Bauman Medical Team will contact you to schedule your consultation.
The award-winning Bauman Turbo LaserCap is the most technologically advanced portable FDA-cleared low-level laser light therapy (LLLT) device for hair regrowth currently available. Recommended for those who are post-hair transplant procedure, those with thinning hair, as well as hair loss prevention and overall hair health.
Here's what makes the Bauman TURBO LaserCap the best at-home laser treatment for drug-free hair regrowth on the market today:
Fastest treatment time: Just 5 minutes a day thanks to high-quality diodes and technological improvements for maximum power output, delivering more energy in less time.
Expanded coverage: 300 high-quality laser diodes deliver more energy and power to 25% more area of the scalp than any other portable hands-free laser hair regrowth device on the market.
Easy to travel with: A flexible spine construction lets you pack it completely flat in your backpack, bag, briefcase or suitcase.
Longer battery life: Includes charge level indicator so you're never caught off guard without a charge.
Adjustable & customizable: Three size-adjustment "click strips" give you a customized fit no matter what your head size. Adjust the size in seconds for a perfect fit.
Lifetime warranty: If the Bauman TURBO LaserCap ever breaks or malfunctions, the manufacturer will handle repairs, no questions asked.
Get a complimentary, one-on-one consultation with Dr. Alan Bauman ($500 value) with Bauman TURBO LaserCap purchase!
Click Buy Now to GET THIS OFFER!
Join our Community
Get Event Discounts,
Special Access to
Exclusive TopBiohacks
and more