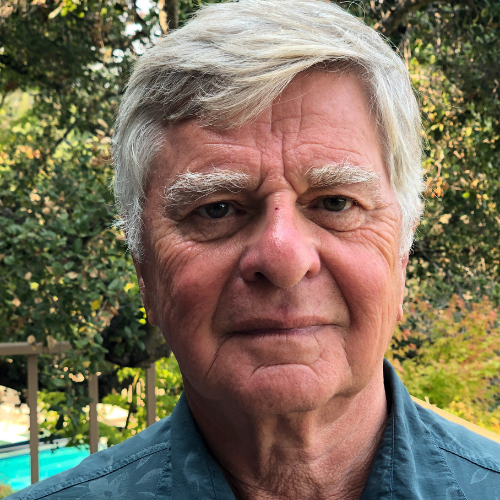 Allan W. May
Venture Partner, Medtech Convergence Fund and Founder, Life Science Angels
Allan joined the Medtech Convergence Fund as a Venture Partner in 2020. MCF is focused on the shift in therapy from intervention to prevention, invasive to non-invasive, and hospitals to the home, improving patient access while lowering the costs of managing disease. MCF is within the $3B family of funds managed by SV Health Investors.
Allan is a founder of Life Science Angels (www.lifescienceangels.org), the largest and most well-known early-stage investment group focused solely on emerging biotech, genomic, medical device, diagnostic and mobile health companies (LSA) and comprised entirely of industry veterans. LSA has invested over $75M in 70 portfolio companies and achieved 24 positive exits, and was named the Top Angel Investment Group in the United States by industry analytical source CB Insights (https://www.cbinsights.com/blog/top-angel-groups-mosaic/).
Previously, Allan was co-founder and Managing Partner of Emergent Medical Partners, a $90M venture fund, focused on medical device and diagnostics. Investments included eValve (Abbott); Nanostim (acq St Jude); CyberHeart (acq Varian); Crux (acq Volcano); StimWave and Relievant.
Allan is also Chairman of FundamentalVR, the leader in utilizing kinesthetic haptic feedback and VR to enable the commercial introduction of new medical devices and procedures, essentially replacing wet and cadaver labs.
In 2018, Allan co-founded Woodside Medical, an incubator helping commercialize U.S. medical technologies in China, with partnerships in Shanghai and Suzhou.
Allan has been founder, Chairman, CEO, or investor in over 80 medtech, biotech, and diagnostic startups. He was a co-founder and Chairman of Nanostim, developer of a Leadless Cardiac pacemaker, which was acquired by St. Jude Medical in 2013, and co-founder of Hyalex Surgical, Inc, developer of a novel artificial cartilage for total joint replacements, and is Chairman of Celero Medical, Noctrix Medical, and
Allan speaks frequently at conferences, universities, and government programs on trends and developments affecting early stage biotech and medical device investing. Allan developed medical device curriculum for Steve Blank's inaugural groundbreaking program at University of California San Francisco to teach the Lean LaunchPad™ startup methodology in the medical device sector (LLP). He worked with Steve to bring LLP to the National Institutes of Health. LLP has also been adopted by the National Science Foundation as a core curriculum (i-Corps) for entrepreneurs. Previously, Allan served on the boards of directors of both the Kauffman Foundation's Angel Capital Association and Angel Resource Institute, where he also served as Chairman.
Contact Expert
Join our Community
Get the latest news about the Biohacking world, discounts, and more