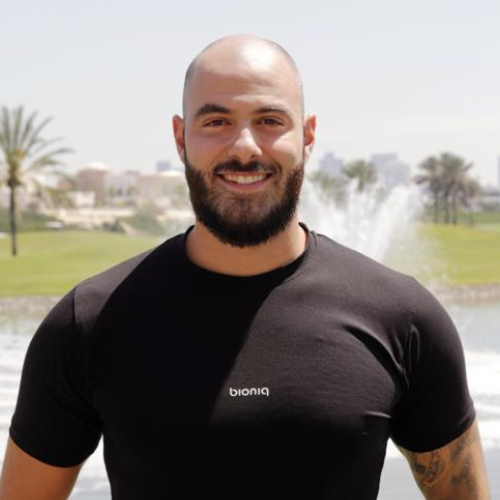 Anthony Cirino
Head of Business Development North America, bioniq
With more than a decade devoted to health and wellness, Anthony is a seasoned leader in North America's fitness and well-being sector. With a strong foundation in endurance sports and strength and conditioning coaching, he has cultivated a deep understanding of the physical and mental aspects of health and fitness.
In his current role as the Head of Business Development at Bioniq for North America, he is spearheading the expansion within the dynamic health and wellness industry through strategic partnerships. Previously, Anthony had the opportunity of residing in Dubai with Bioniq, which significantly deepened his dedication to global well-being.
Anthony is committed to helping individuals and organizations achieve their health and fitness goals, embodying the transformative power of dedication, expertise, and a genuine passion for well-being.
Contact Expert
Join our Community
Get Event Discounts,
Special Access to
Exclusive TopBiohacks
and more