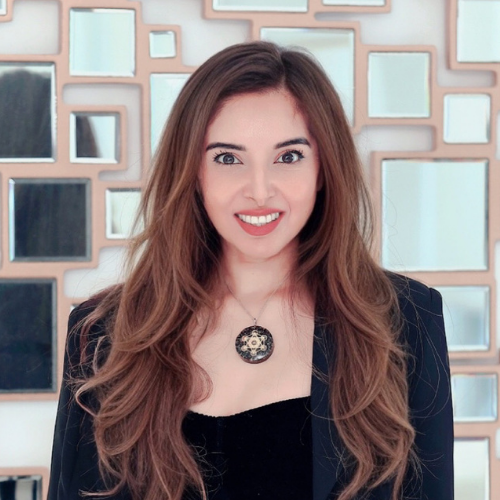 Dr. Tas Ferreira
Functional Medicine Doctor
Tas has over a decade of experience in genetics and a deep understanding of nutrition, she is a recognized authority in the field of eliminating glyphosate and promoting gut repair. Additionally, her expertise extends to energy medicine, further enhancing my ability to provide holistic solutions to individuals seeking optimal health. She has faced various health challenges myself, including migraines, GERD, dysmenorrhea, endometriosis, Crohn's disease, and eczema, Tas came to the realization that traditional research medicine was unable to offer me a viable solution. Motivated by this personal journey, she immersed myself in the study of functional medicine and pursued a degree in phytochemistry, gaining profound insights into the healing power of food as medicine and the pivotal role of gut health, often referred to as our ""second brain."
Dedicated to the principles of regenerative medicine, she combines in her practice with face mapping and iridology to demonstrate how we can epigenetically reprogram our DNA. It is time we break free from the burden of illness, refuse to accept "no" as an answer, and live without being defined by a diagnosis. Today, she is proud to say that she achieved freedom from medication and lead a toxin-free life. Tas is passionate about promoting organic nutrition and the avoidance of artificial ingredients. Through her personal journey, she has not only healed myself but also empowered tens of thousands of individuals with the knowledge and tools to do the same.
Tas possesses a comprehensive understanding of diverse health conditions, ranging from autoimmune diseases, mold, heavy metal toxicity, parasites, Hashimoto's disease, thyroid issues, and mental health disorders. By establishing clear connections between these ailments in easily understandable terms, she offers sustainable solutions that lead to lasting well-being. Tas Ferreira takes great pride in my involvement as a council member of the Million Mom Movement, where I actively contribute solutions on how living in a toxin-free environment can profoundly impact health, including ADHD, autism, and various neurological, physical, and behavioral effects.
Her approach goes beyond the physical body, as I recognize the importance of the mind-body connection. By considering the body as a whole, she delve into the energetic body, exploring the influence of emotions and generational traumas on our physical well-being.
Tas educational background includes a BSc in Cellular & Molecular Biology, an MSc in Phytochemistry, and a Ph.D. in Genetics. She is well-versed in functional medicine and regenerative medicine. Furthermore, she holds the esteemed position of Professor of Pranic Energy Healing, further augmenting my ability to address the multifaceted aspects of health and well-being.
Tas Ferreira is delighted to offer comprehensive solutions that empower individuals to achieve optimal health and well-being.
Contact Expert
Join our Community
Get Event Discounts,
Special Access to
Exclusive TopBiohacks
and more