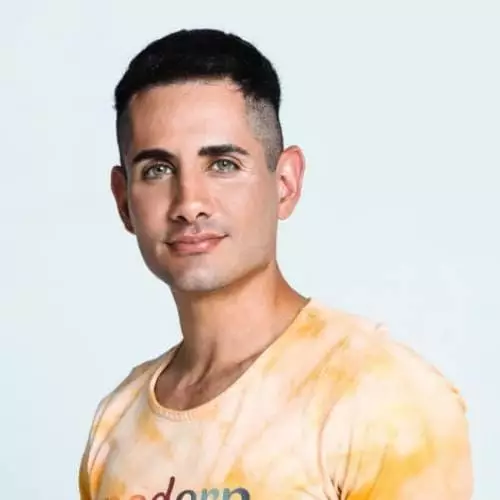 Frank Elaridi
Four-Time Emmy Award Winning Journalist and Celebrity Healer
Covering everything from Syrian refugee camps to the Academy Awards, Frank Elaridi is a 4-time Emmy-Award-Winning Journalist who became a highly sought-after celebrity healer.
His YouTube channel (40 million views / 140,000 subscribers) is centered around wellness and spirituality. At www.youtube.com/frankelaridi you can find everything from videos about people who have activated their pineal gland or "third eye" and can still see even when completely blindfolded to the "real-life Thor" taking a DNA test. There you'll also find Frank's journey with plant medicines, and stem cell treatments, going on adventures like the time he and his friends destroyed the things they were attached to, and even the time he got a hair transplant on camera!
Frank Elaridi is the co-author of the Modern Nirvana Oracle Deck published by Chronicle Books. A sensory experience inspired by avant-garde '80s fashion, The Modern Nirvana Oracle Deck includes a guidebook and 50 beautifully illustrated cards. Each card provides an inspiring quote, ageless wisdom for our modern lives, breathwork and meditations, and a mantra designed to further activate the intentions within the cards.
Contact Expert
Join our Community
Get Event Discounts,
Special Access to
Exclusive TopBiohacks
and more