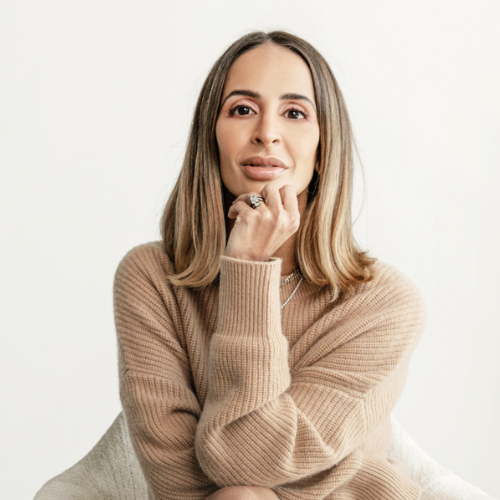 Iman Hasan
Agency Founder and Modern Wellness Influencer
Iman Hasan, the Founder and CEO of IHC Agency is a seasoned leader with over 15 years of experience in luxury lifestyle and communications. Her ability to connect people and create innovative programs and brand synergies has driven the agency's success.
Her professional journey began in London, where she later moved to Dubai, then finally, Miami.
Aside from being a successful female founder, Iman is also a well-recognized influencer who strives to educate her audience in Health and Modern Wellness Solutions. To make better use of her social platforms, Iman curated a Live Series called 'BioHack-It Lives' (which is now expanding into a podcast series). During these elevated talks, she discusses with Top Founders and Influential Figures who take lead in the Biohacking, Clean Beauty, Spirituality and Innovation Industries.
In addition to her professional achievements, Iman currently lives in Coconut Grove with her Husband and 4 Pups. She has various personal passions which she practices and advocates for, including Modern Wellness, Biohacking, Animal Rescue, and Plant Medicine / Psychedelic treatments for mental health and personal development. Iman also has a certification in Nutrition and Wellness from Cornell University to further her knowledge in her fields of interest.
Her dedication to promoting health and wellness and extensive industry experience make Iman a driving force in the creative agency world and social media.
Contact Expert
Join our Community
Get Event Discounts,
Special Access to
Exclusive TopBiohacks
and more