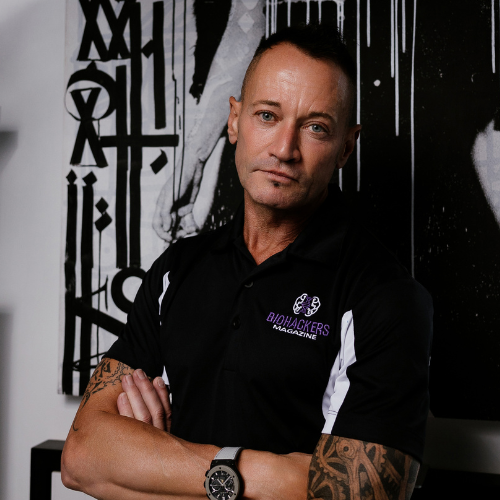 Jean Fallacara
Serial Entrepreneur, Scientist, Author, Athlete, and Public Speaker
Jean Fallacara, an engineer in biotechnology with a specialization in virtual reality and augmented reality from MIT, holds a BSc in Biochemistry, a Master in Genetics and Immunology. Jean is an expert in Endurance, Brain Conditioning & Neurosciences.
Currently CEO at Biohackers Magazine LLC, a company he acquired in 2021, also known as Cyborggainz, he is also the author of "Neuroscience Calisthenics: Hijack your Body Clock".
Ranking:
Top 10 Entrepreneurs to Follow in 2021
Top 10 Motivational Influencers 2020-21
Top 10 Athletes Instagram Influencers 2020.
Creator of Cyborggainz World's First Human Optimization platform using functional neuroscience applied to sports & fitness. Involving neuroplasticity, biohacking, science, cognitive functions, technology, and nature, to enhance physical performance and live healthier.
Contact Expert
Join our Community
Get Event Discounts,
Special Access to
Exclusive TopBiohacks
and more