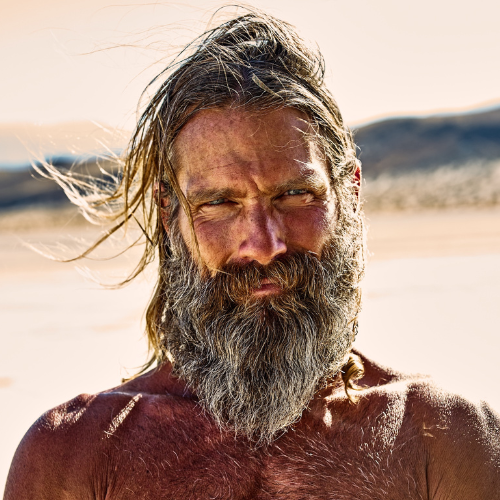 Troy Casey
Leading Longevity Authority and Certified Health Nut
Leading Longevity Authority, Troy Casey, Certified Health Nut, has successfully restored physical, mental and emotional balance to clients who have failed with all other systems. His unique holistic approach uses nature-based simplicity anyone can follow. As a Versace model in Milan, Italy, 30 years ago, Troy studied nutrition, herbs and internal purification as a way of looking and feeling great in front of the camera.
He has scoured the Earth for the most powerful health and healing methods, working with indigenous tribes in the Amazon as a medicine hunter, studying the ancient Vipassana Meditation technique, Ashtanga Yoga and more recently at the world famous CHEK Institute, working closely with Paul Chek.
His new book #RippedAt50: A Journey To Self Love, has sold thousands of copies and is transforming lives around the globe. He continues creating educational and inspiring content every week that helps people around the world lead healthier lives. Troy's YouTube channel has more than 110,000 loyal subscribers, and he has been featured on the Discovery Network, MTV, Fox News, and most recently appeared on the Netflix Series, Chad and JT Go Deep.
Today, Troy's work goes a step beyond biohacking your own body and mind. He has a grand vision for co-creating a world with clean air, water, soil, and equitable systems for all mankind in his lifetime – something he believes is absolutely attainable. To complete the mission, though, we need two things: a complete systems change that values creativity over competition, in every area of life (energy, agriculture, commerce, media, government, etc.), and a collective rising of consciousness to support the new systems.
Contact Expert
Join our Community
Get the latest news about the Biohacking world, discounts, and more