The Hottest Trends in HealthTech Investment
The world is recovering after the pandemic, and of course, we expect more innovative startups to appear on the market. Hopefully, these startups can make healthcare more effective, more convenient, more consumer-friendly, and affordable.
The health-tech investment trends were discussed with top-tier VCs during the Panel Discussion at Unicorn Lab Invest Meetup.
The speakers were:
- Allan W. May, Venture Partner, Medtech Convergence Fund and Founder, Life Science Angels;
- Jun Deng, Investment Partner, Joyance Partners;
- Bill Hyun, Ph.D., Venture Partner, Genoa Ventures;
- Julianne Roseman, Senior Associate, Ventures, Plug and Play Tech Center.
The moderator was Julia Smila, Co-Founder of Unicorn Lab & BiohackingCongress.
The potential of virtual health will continue to unfold. When complementary technologies support virtual health, they can improve the overall care experience for patients. For 2021, investors will likely be looking closely at technology companies that can combine virtual care with a retail experience.
Julianne Roseman, a Senior Associate Ventures at Plug and Play Tech Center, mentioned one of their portfolio companies, Curex, which focused on the allergy space. It's a home test kit that helps you identify the cause of your allergy. You get your samples at home and then send them out to get your results.
"I think virtual healthcare also includes the diagnostic side. After you have those results, you have a telemedicine visit, then get your treatment, and then your drugs are delivered to the home." Julianne said.
The biggest takeaway is that you're pairing multiple steps within the process of which the doctor is only one component of it. Julianne also added, "Although a doctor is taking care of your whole health care and that is much more flexible and convenient for patients, which is why they're seeking out that kind of solution. But it could be paired with an in-person laboratory solution. It depends on the patient's condition."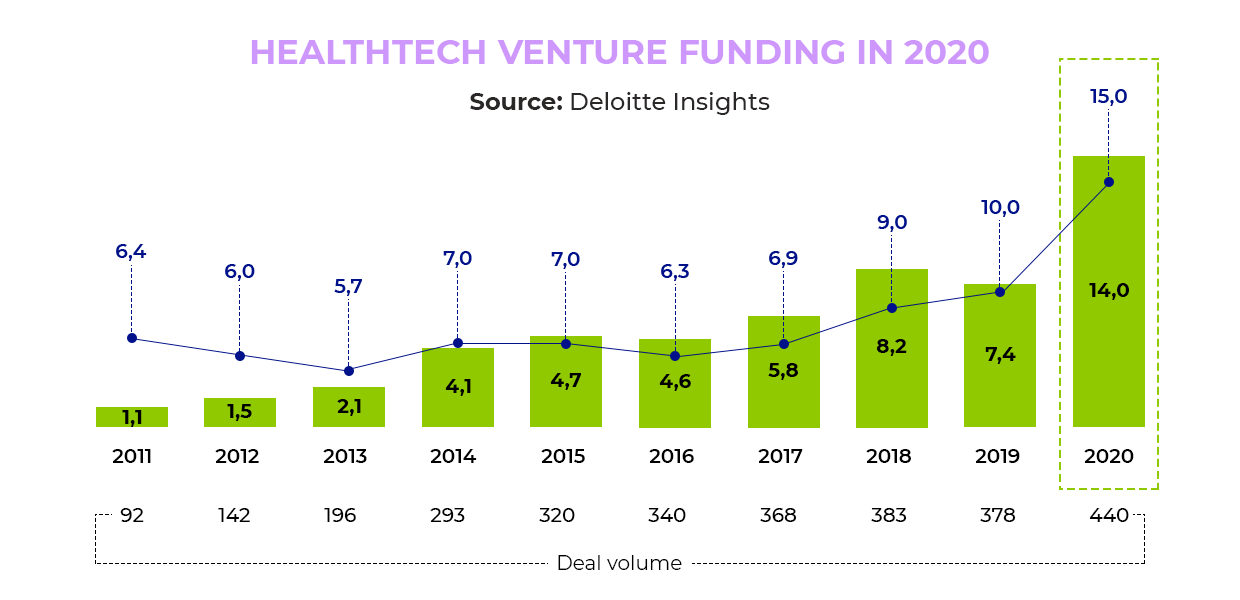 Julian touched on another big trend that сonsumers will continue to take control of their health. Investors will continue to invest in technologies that empower and connect health consumers to help them become better stewards of their health.
More and more people are happy to use measurement devices and tests at home and track their results. Admittedly, it does not replace doctors. Capturing and integrating virtual health data into the medical record infrastructure is the problem that can be resolved by new startups.
Bill Hyun, Ph.D. Venture Partners at Genoa Ventures shared one of the pitfalls that HealthTech companies can meet on their journey. The pandemic changed the way we all live and how we get our healthcare treatment. "We're grappling with the Clinical Lab department at UCSF as a clinical diagnostic group. If you look at UCSF at-home patient interaction before January 2020, it was maybe 4% of today's 90% at-home exits with a physician by Zoom or remotely."
How to get samples and get them to the clinical lab? "As a Fund, we are looking at markers and at the enterprise solutions that collect that data. There are lots of peripheral things that go with that analytics. Many digital health startups use AI / ML advanced metrics for determining normal versus when you're sick. The other pieces and parts are security and how you share that data, who gets to see that data, and how that data gets used. We'll be grappling with those for a long time." Bill said.
What should startups do to catch the investor's eye?
Jun Deng, an Investment Partner at Joyance Partners, told about one of their portfolio companies:
"In 2019, I invested in Nymbl Science, which is preventing falls for senior adults. Their business has been accelerated substantially in both the U.S. and New Zealand, where governments have a high cost associated with seniors' falls. In general, there are some clinics where elders can come and do balanced training, but only 100 people can do that at one time due to timing and space constraints. But, with Nymbl Science, a digitizer platform, they make it fun, engaging, and accessible for thousands, even millions of people. I've seen it very, very promising, and for the seniors, if they get them moving and change their balance, they will become much healthier and happier so they wouldn't feel lonely or have mental health issues."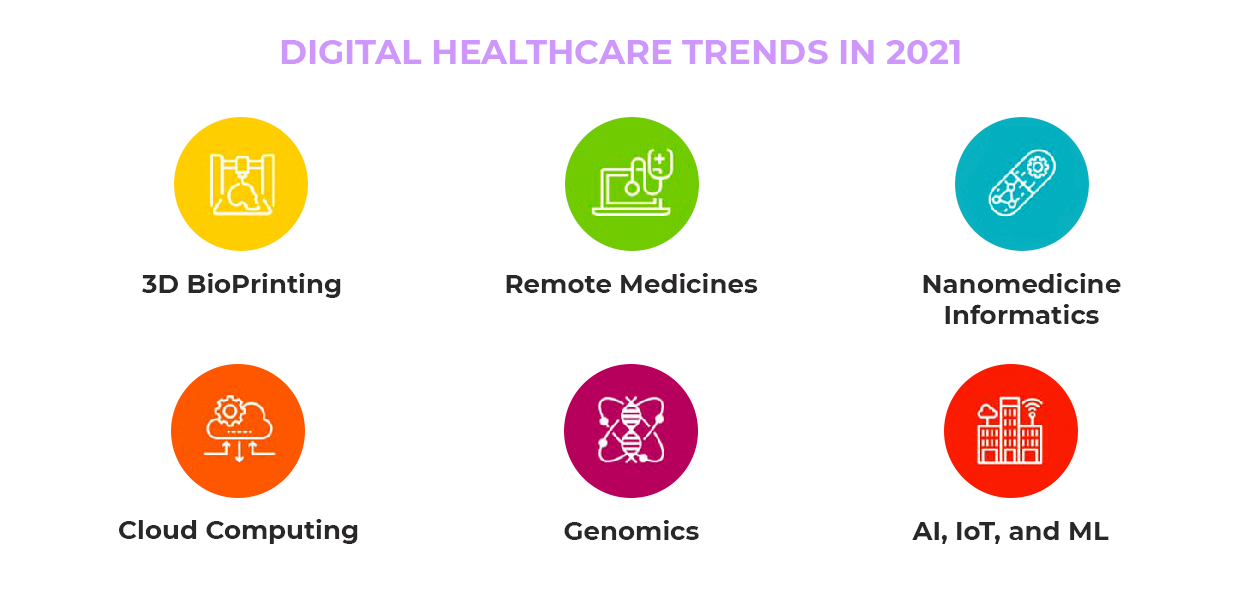 Allan W. May, Venture Partner at Medtech Convergence Fund and Founder of Life Science Angels, added to this conversation that he sees the main trends in virtual health devices and solutions is to control and track health by consumers themselves:
"It's something we've talked about for decades. The healthcare system is the last area to be reformed, and the reason it's that it was the first area where the laws of supply and demand were disconnected. You don't go into a grocery store and use someone else's money to buy groceries. But for some reason, we decided that when you go to doctors and hospitals, you're going to use someone else's money to pay for your healthcare. That's the part that had to change. The pandemic situation forced the providers to build an entire healthcare ecosystem so payers can pick what service they want. I also agree that this pandemic just pushed a big improvement in health care and also believe that virtual reality has a big opportunity."
Do investors want to invest in startups with proven value propositions and existing relationships with potential clients or ready to invest at an early stage?
Julianne Roseman, Plug and Play Tech Center: "Plug and Play is focused on early-stage investment - Series A. In health, we see deal sizes explode. A company could say they're going to raise 25 million, and they raised 75 million because the money was there.
"The valuations are getting to be incredibly huge, not necessarily that it makes sense, but that's what's happening. Investors are moving earlier because they're getting priced out of the rounds. Nowadays, Series B investors start investing in Series A startups because those rounds are getting big. Everyone is polling earlier."
Bill Hyun, Ph.D., Genoa Ventures, agreed that the trend is moving earlier: "It's a very frosty time, and we'll see how long that lasts, but it's created a different kind of dynamic."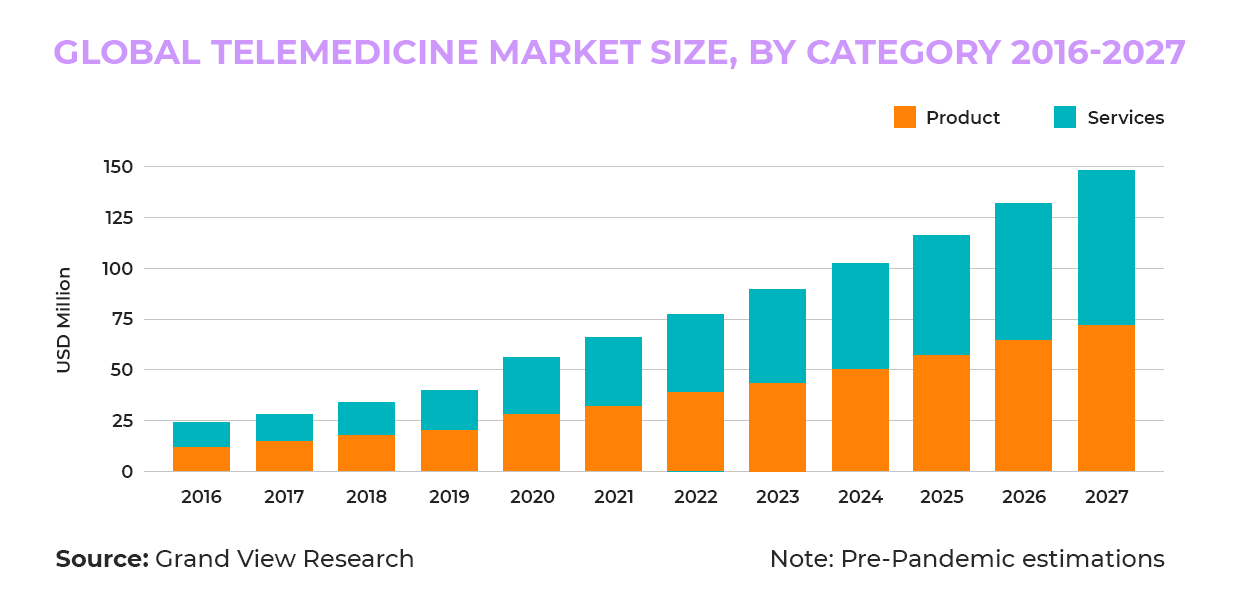 Additionally, Bill came up with the last but not the most minor trend is mergers and acquisitions will likely accelerate.
Indeed the public market route opened up considerably. The traditional M&A route will also accelerate. "One of the titles I wear is Director of the SONY Biotechnology Center. I've had a lot of corporate partnerships around developing commercial products. Beck and Dickinson (BC), flow cytometry and cell sorters, Zeiss confocal microscopes, quantum dots as a reagent software like Cytobank all came out of collaborative efforts through my group.
"That's taking into sort of the startup world. I look for these inflection points where companies grow to a certain point to get through proof of concept move into minimal viable products, and each one of those valuation stages presents opportunities for partnership or even acquisition. In some cases, a company like Zephyrus or most recently in Tabio, they reach inflection points. When you start to get the commercial on a scale, it makes sense to be acquired where you don't have to build out a sales team or marketing or pick the color of the box, and you can leave that to people who like to do that.
"Meanwhile, other companies have got that Unicorn potential, and then you're doing the traditional Series C, Series D, and expansion into international markets. Each one is a different child. Each one has its own path."
Bill added. " I have learned that you can't script a lot of that, it just sort of happens, and mergers come along with that as well. Sometimes, the combination of two companies is better than the sum of the parts and better than individuals.
Watch the Panel Discussion and Startups Pitches commented by VCs on Unicorn Lab Youtube channel. Enjoy and Subscribe!
Join our Community
Get the latest news about the Biohacking world, discounts, and more