Unleash Your Mighty Woman
All women have superpowers. Learn how to harness these powers here.
From the beginning of its conception, the biohacking movement has been brought to the limelight of the investors, influencers, and innovators of Silicon Valley whose prowess and accomplishments speak for themselves for all they have done for society. The one thing that has been disregarded during the spread of this movement is the inclusion of women. Even when researching and looking at the available products for new and rising biohackers, there is no doubt that the majority of the market appeals to men, but why is this?
Women are no different than men when we identify the ambitions they may seek. Whether it is fame, glory, power, recognition, or simply the ability to change the world in a better way, it is by no means different from what men may want as well. Throughout history, the struggle for women's abilities to be recognized has always been apparent through the demonstration of thirst to prove to the world that women are able to perform equally if not better, versus the abilities of men. Men and women each have their own unique set of skills and strengths according to each gender's natural physiology and genetic code. However, there are just as many women who exist that want exactly what biohacking seeks to give: the ability to maximize human performance, and now is a time where we are able to give them what they desire.
There is no doubt that women are tasked with unique roles that men are unable to do. The strength and mental fortitude to carry a child, along with the different stages of hormonal changes within their lives are only examples of numerous lifestyle differences between men and women. But even though there are clear dilemmas that arise due to these differences between men and women, if solutions exist to allow men to rise to the top, there is and will be solutions for women to do the same, thanks to rising female innovators taking a lead in abolishing preemptive notions of discrimination and taking a stand for women everywhere.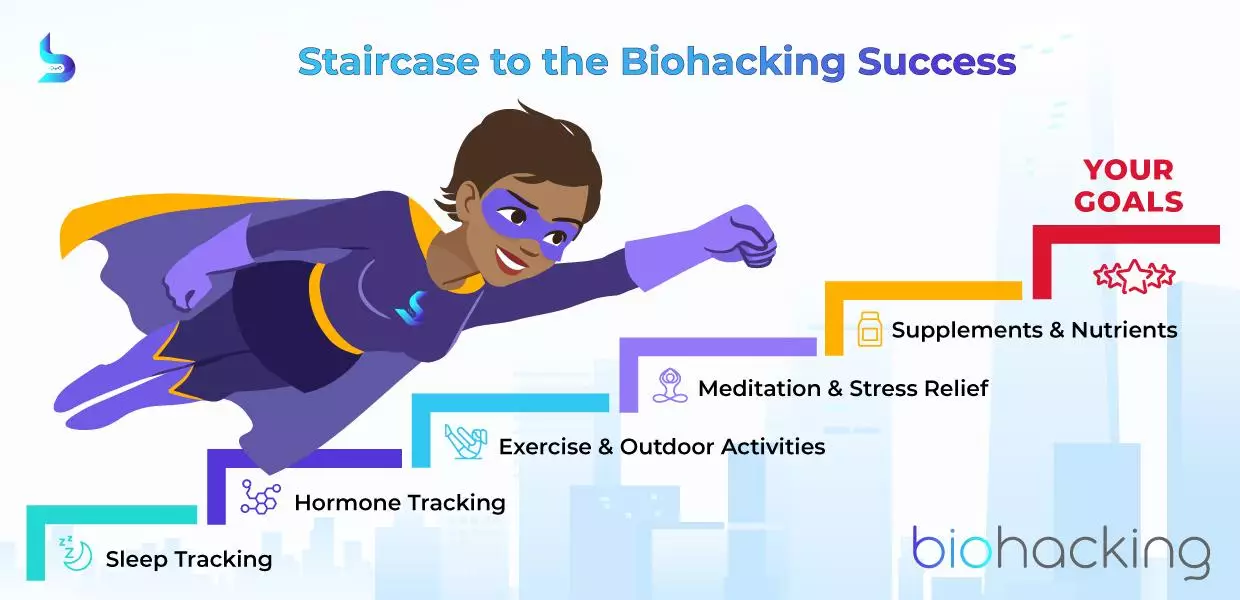 When it comes to the relationship between biohacking and women, the key to success is targeting hormones. Dr. Carrie Jones, a women's health expert and hormone doctor, stresses that, "due to women's monthly menstrual cycle, it is really important for women to work WITH their bodies and listen to your own cues." She also implores her audience of the importance for all women to understand what is considered "normal" and not just "common" when it comes to their own menstrual cycle so they can use it as a gauge of their own overall health. This realization she hopes, will be taught at a younger age, and actively seeks to convey all of her knowledge and give women the education they need to take control of their health and not regret it further along their lives.
Based upon genetics, every woman is different in the way their body is created, for example: unique physiology, internal processes, biochemical changes, and more. Hormones are defined as the body's chemical messengers, instructing the body on different processes such as growth, metabolism, hunger, mood and behavior. It is known that women run on both 24 hour hormonal cycles and monthly hormone cycles, commonly known as the menstrual cycle. However, according to experiments, there are four phases in a woman's hormone cycle:
1. Follicular Phase
2. Ovulation Phase
3. Luteal Phase
4. Menstruation Phase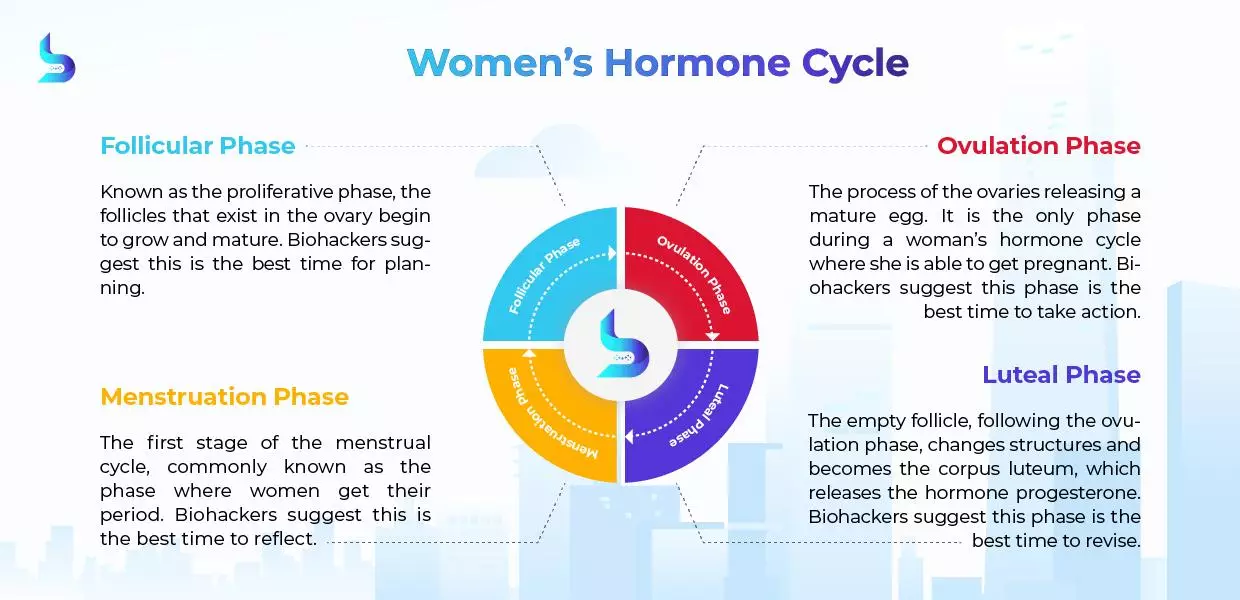 At each stage, women will experience heightened senses and abilities when performing various tasks. As they move through their cycle, they may experience changes in their energy, motivation, exercise quality, libido, mentality, dietary urges, or even digestive patterns. As a result of these hormonal changes, only women have the unique ability to showcase a truly unique performance, and it is up to each woman to figure out what she can do to naturally augment her abilities and maximize her performance. Dr. Kayla Osterhoff, an expert on women's health with an extensive background in health science, athletics, and health optimization says, "It's basically a superpower, if learned to harness it, that only women have." It should be a goal for every woman to take advantage of these intrinsic "superpowers"and use them to be the best she can possibly be.
All women may deal with the same types of issues during these hormonal stages, plus the added environmental stressors that take place in everyday life. When speaking to young women, Dr. Jones warns against societal pressures, peer pressures, eating disorders, social media, and technology that results in struggles young women are commonly faced with. Alluding to a rollercoaster, Jones speaks about women's "rhythmic hormone release every month" that is similar to the dips and turns of a rampant rollercoaster that results in cramps, pains, weight gain, joint pain, fatigue, stress, mood swings, food cravings and more.
In general, experts say that there a few things that all women regardless of the stage in their lives should be aware of, in order to make the healthiest choices for her current needs:
1. How long is your regular hormone cycle?
2. How is your stress affecting your hormone health?
3. What is the status of your sex and stress hormones?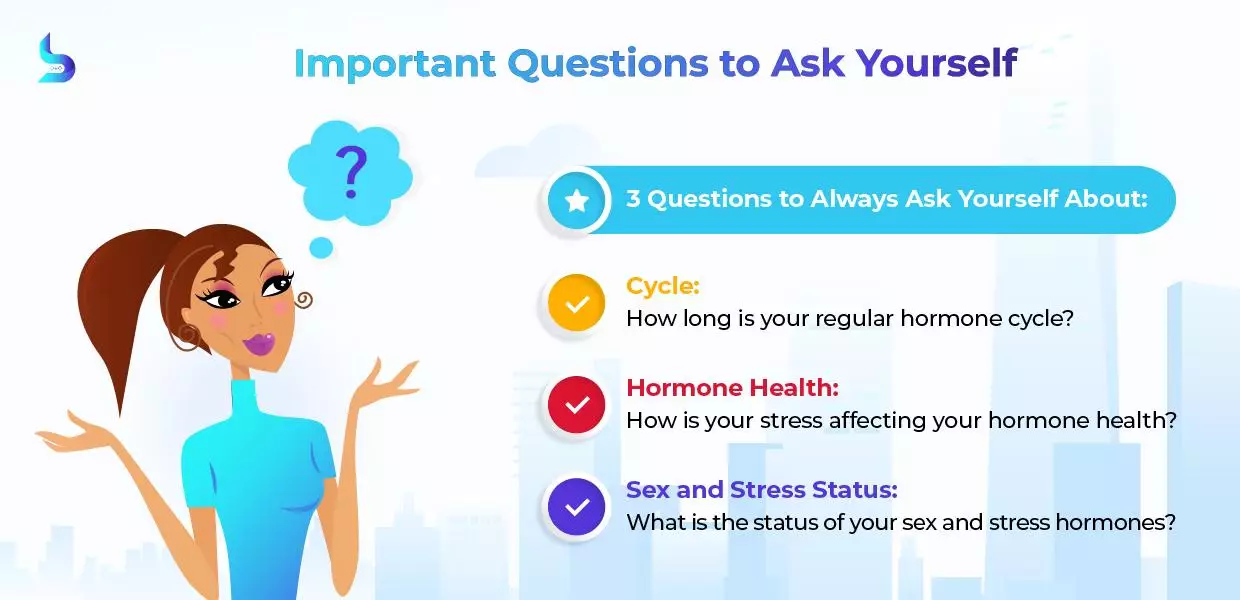 It is essential for women to regularly monitor their own cycles to assess regularity and obtain proper functional lab testing to check for irregularities and imbalances. But as Dr. Osterhoff says, "women need to consider their own unique biology and hormone cycle when choosing which biohacks to implement, and when to implement them." The use of lifestyle and dietary changes coupled with traditional biohacking techniques are simple ways for women to improve their lives during hormonal transitions and reduce the symptoms she experiences. No matter the types of lifestyle changes a woman may decide to apply to their lives, thorough research and professional consultation will save valuable time and energy. Understanding your own body may not be a simple thing, and consulting with a physician or expert such as an OBGYN, will help you to uncover things about your body that you didn't know about.
This article does not serve as an expert's guide on the 4 phases of a woman's cycle, and it would be best to let the well researched and knowledgeable speakers and experts say more about this subject. The information here is only a taste of what is planned for BiohackingCongress's Virtual Edition on July 17th. If you are drawn by the valuable information these experts have, be sure to sign up for this event. It is an amazing opportunity to get to meet some of the world's finest experts that will 100% be able to help you change your life and discover your body's own unique and inherent characteristics.
Dr. Kayla Osterhoff will be one of our great speakers at our next BiohackingCongress, Virtual Edition, to share amazing tips and advice on how to biohack for females.
Biohacking Congress's Biohacking for Women Application & Product Recommendations
As one of the largest international biohacking platforms, Biohacking Congress proudly seeks not only to encourage everyone to take on the biohacking lifestyle, but to also promote startups and businesses for new biohackers. Here is a list of the top biohacking products and applications created for females:
1. MyFlo: Available on the Apple App Store and Google Play, the MyFlo app is a "functional medicine period tracker and hormone balancing app" that tells its users exactly how your hormones affect your brain and body, and gives you unique tips and tricks to overcome any symptoms you may be feeling
2. FoundMyFitness: Created by Dr. Rhonda Patrick, she created FoundMyFitness to produce genetic reports about people's specific gene variants that would allow them to target their nutrition and give lifestyle recommendations.
3. Female Fuel: Founded by Coco Bai, Female Fuel is one of the first female nootropics available on the market, that gives its users a mix of different "smart drug" compounds to maximize their cognitive function and performance.
4. HelloMind: An application created to promote optimal mental health, its goal is to guide you to self thought and reflection, to identify bad habits and break them. It allows its user to get rid of bad habits and reboot the mind.
5. WellBe: A unique wearable technology, WellBe's purpose is to relieve chronic stress that affects the majority of the population. Using precise algorithms and heart rate and blood pressure monitors, it identifies stress triggers and attempts to calm users down through daily exercises or meditation strategies.
References:
Parsley Health: "Biohacking for Women 101"
MindBodyGreen Health: "5 Female-Friendly Biohacking Tools To Make You More Healthy, Successful & Productive"
Byrdie: "7 Ways to Bio-Hack Your Hormones to Sleep Better, Feel Happier, and More"
Special thanks for comments to Dr. Kayla Osterhoff and Dr. Carrie Jones
Join our Community
Get the latest news about the Biohacking world, discounts, and more