Biohacking Congress, Virtual Edition,
July 17, 2020.
Share with Friends:
We invite you to join Biohacking Congress, Virtual Edition on July 17th!
Time: 9 am - 4 pm PT; 12 pm - 7 pm ET; 4 pm - 11 pm GMT; 5 pm - 12 pm UK.
Get a Ticket to your Healthy Future now!
Start your Biohacking Journey!
You could explore great products for your HealthOptimisation, Longevity, and Wellness.
As well as gain exclusive knowledge from more than 15 great Speakers.
Become a part of our community!
Meet like-minded people, friends, potential partners, and clients.
Perhaps it will change your life!
The event will consist of:
Enlightening Panel Discussion and Lectures;
Virtual demo-rooms of selected ecological companies.
You need to be here if you are interested in becoming the best version of yourself!
We are looking forward to meeting you!
Speakers
x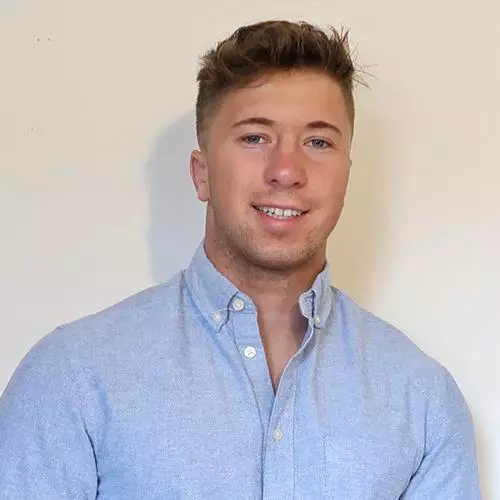 Freddie Greswold
BSc (Hons), Nutritionist at Cellnutrition
Freddie Greswold brings an interesting skill combination of personal trainer and nutritionist to Cellnutrition. Based at it's UK office in Sunderland, he is both an enthusiast and advocate of the 100% pure, natural, and innovative products that the Cellnutrition and sub-brand Totum Sport has to offer.
He earned a First-Class Honours from Newcastle University, a public research university in Newcastle upon Tyne in the North East of England, where he read a Bachelor of Science Honours in Food & Human Nutrition. The University is fully accredited by the association for Nutrition, which defines and advances standards of evidence-based practice across the field of nutrition.
Freddie's particular area of interest is with nutrient interactions and research across the field of nutrition, an area in which he displays in-depth knowledge. He applies this to a sporting environment as a qualified Personal Trainer and has previously worked with athletes throughout his background in Rugby.
His expertise on wellness and performance at a cellular level, gives a distinctive and unique view on how the internal terrain of the body needs to be addressed and optimised before reaching optimum health and overall wellbeing.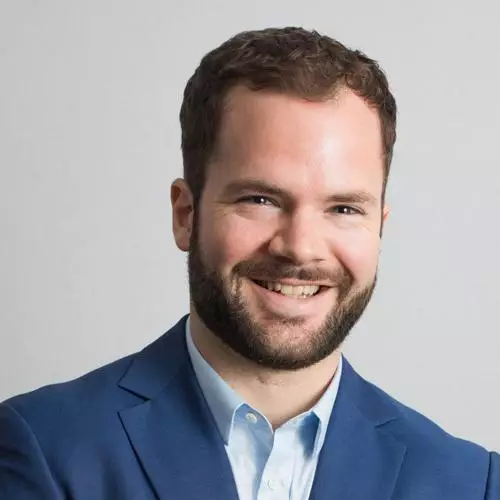 Boomer Anderson
Founder & Podcast Host, Decoding Superhuman
Decoding Superhuman works with entrepreneurs and executives to work "smarter, not harder". Using lab tests, behavior change, and technology to help professionals leverage time to enjoy more of what they love. Boomer also is Chief Organizing Officer for Europe for Health Optimization Practice. Health Optimization Practice (homehope.org) is a Non-For Profit Organization aimed at educating doctors and practitioners on how to optimize for health rather than treat disease. Boomer's mission is to elevate the human experience.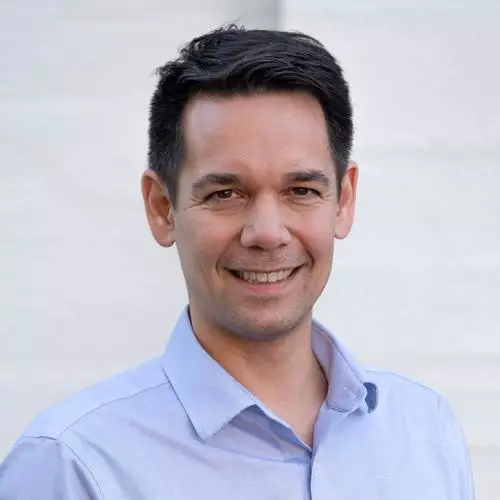 Jo Bhakdi
Founder & CEO, Quantgene
Jo's work in machine learning, sequencing technology, and DNA extraction procedures defines the cutting edge of genomic diagnostics, early disease detection, and precision medicine. Prior to Quantgene, Jo founded i2X, an investment framework that composes low-risk Venture Capital portfolios across large numbers of technology startups. The i2X platform laid important foundations for advanced analytics in both financial and biotechnology applications, such as the Quantgene machine learning platform. Bhakdi holds a Masters in Economics and Psychology from Tubingen University, one of Germany's leading academic institutions, with a focus on financial theory and statistics. He kicked off his career at WPP and Omnicom, where he held Strategy and Executive Director positions. Beyond his focus on technology and the future of medicine, Bhakdi is dedicated to bringing together the best and brightest and transforming them into pioneers, pushing the boundaries of health, life, and innovation for all.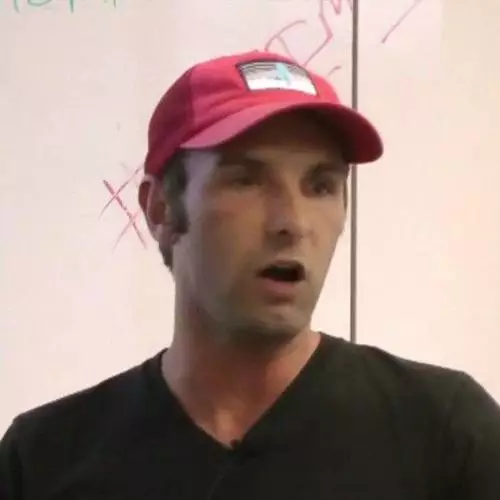 Bob Troia
Founder, OPTML
Technology entrepreneur and scientist who has been at the forefront of digital innovation and emerging technologies. A leading voice of the Quantified Self and biohacking movements, QuantifiedBob.com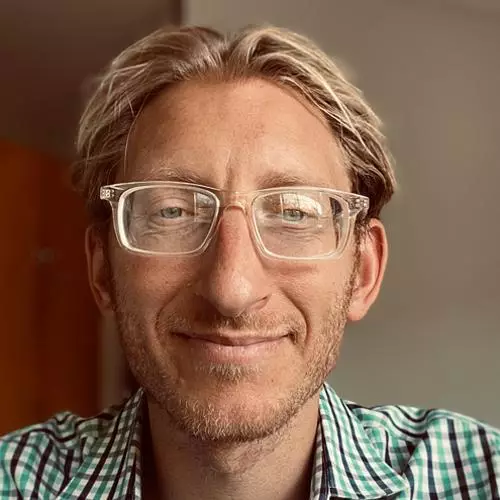 Dr. Scott Sherr
HOMe-SF, HBOT, and Internal Medicine
Board Internal Medicine Physician Certified to Practice Health Optimization Medicine (HOMe) and a specialist in Hyperbaric Oxygen Therapy (HBOT). Dr. Scott is the cofounder of HOMe-SF, the first HOMe clinic in the United States, and also acts as the Chief Operating Officer of HOMe–USA, a nonprofit company pioneered by Dr. Ted Achacoso. Dr. Scott has consulted on a number of wellness projects including the Bulletproof Lab (LA), Remedy Place (LA), LMS Wellness (London), and others. He resides in the Bay Area with his wife and his 4 children.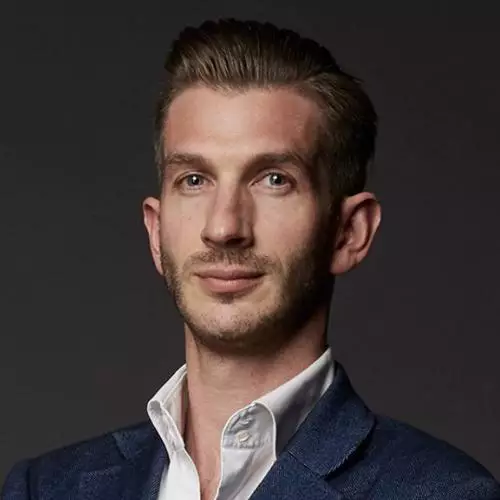 Tim Gray
The UK's Leading Biohacker, and Founder of the Health Optimisation Summit
As a psychology specialist, serial entrepreneur and successful businessman, Tim founded and invested in multiple 6-figure businesses, including several digital marketing agencies, and London's first private ​Hyperbaric Oxygen Clinic​.
After years spent self-healing his body from chronic health conditions through biohacking alone, Tim embarked on a mission to educate and empower the masses. As such, he created The Health Optimisation Summit, Europe's largest health conference, which aims to provide people with the knowledge, tools, and resources to take their own health and performance to the next level. The summit is a world-first collaboration between the US-based health titans: ​Bulletproof Biohacking Conference​, and ​PaleoF(x)​, which showcases the best speakers from the health, biohacking, fitness, longevity, nutrition, and function and preventative medicine spaces. Tim is also the man behind the ​Biohacker London Meetup​ group, a growing global community which laid the foundation in the UK for the summit's success.
With his in-depth expertise and knack for curating high-calibre content, Tim successfully draws in the biggest names in the health optimisation arena to speak about the most cutting-edge health-enhancing techniques. Figures such as Dave Asprey, Dr. Satchin Panda, Dr. Gerald Pollack, Max Lugavere and Dr. Mercola are just a few of the speakers that Tim continues to work closely with.
Tim's frequent appearances in mainstream media offer practical, trackable, and immediately applicable health hacks. As such, this has landed him features on over 30 podcasts a year and on-stage talks at some of the most reputable international wellness conferences, including Mindvalley, Bulletproof Biohacking Conference, PaleoFX, and the Biohacking Congress.
Tim is passionate about optimising the brain and body to achieve mental clarity, stamina and longevity, and lists Sleep, Dental & Oral Health, Gut & Digestion, Hydration & Mineral balancing, Nootropics and Psychedelics as some of his favourite topics to speak about.
Tim is available for speaking, podcasts, interviews and workplace consulting. Reach him on Facebook or Instagram @timbiohacker or email him: ​tim@healthoptimisation.com​.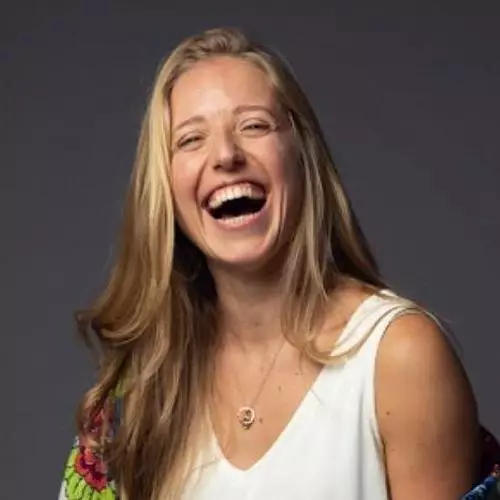 Dasha Maximov
Founder & CEO, WhealthCo
Dasha Maximov, former-management consultant turned health explorer, found that the available information for addressing her chronic pain and depression from multiple concussions was limited and frustrating. Specialists across the globe offered reductionist approaches and outdated recommendations. Her last brain injury was, ironically, when she was doing her masters in neuroscience. Knowing about the brain and feeling the frustration of shrugged shoulders, led her on a path of health exploration to take control of her health and educate herself on alternative ways to heal her brain.

In 2019, after healing many of her immediate, chronic pains via natural hacks, Dasha turned to bring this information to others by organizing The Health Optimisation Summit, Europe's largest alternative and preventative health conference. Quickly she saw that a gap existed in the health world surrounding women-specific health topics.

To solve this, she created WhealthCo, an online global community focused on evidence-based science for women. The online forum bridges together doctors, researchers, healers and 'laywomen' to focus specifically on knowledge sharing about women's health issues. Each week the forum has guest doctors and researchers provide answers to members' questions.

Dasha believes that health is best achieved when a person is informed about their options and that this is possible only through connecting together and learning from each other. A problem is solved much quicker when there are diverse perspectives looking at it from multiple angles.

Follow her and join the conversation on instagram @_dashofhealth or @whealth.co.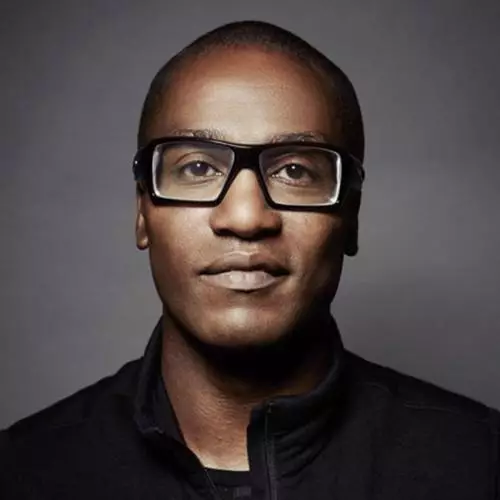 Darryl Edwards
Founder, Primal Play Method, Movement Coach
Darryl Edwards is a former investment banking technologist turned movement coach and author. He is the founder of the Primal Play Method and a physical activity, health and play researcher.
The Primal Play Method fuses evolutionary biology with the science of physical activity and play psychology.
Darryl wants to inspire humans regardless of age, ability, or disability to transform their health by making physical activity fun and engaging. His work has been featured on documentaries, TV, radio, podcasts, and international press.
Darryl is author of the best-selling book "Animal Moves" and has released a range of fun fitness cards for adults, juniors, infants, office workers and fitness professionals called the Animal Moves Decks. He regularly presents as a keynote speaker at events worldwide. His April 2019 TED talk "Why working out isn't working out"—has now been viewed over 650,000 times.
Darryl resides in London, England and publishes about playful living at PrimalPlay.com.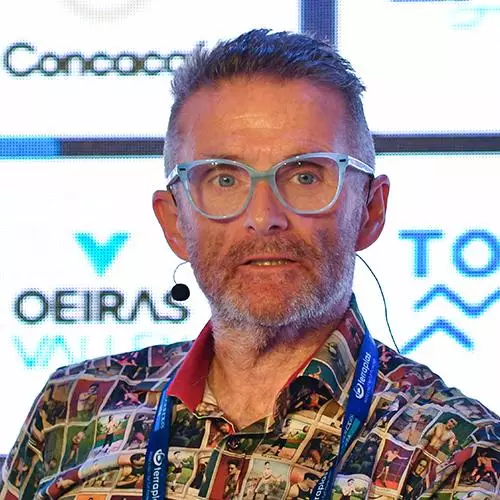 John Kelleher
Founder and CEO, CellNutrition and CellNutrition Sport
Based in Sunderland, John Kelleher hails from Ireland. Kelleher founded the company in 2015 when he had the vision to create a range of natural products focusing on improving health intelligently at a cellular level. The body comprises approximately 100 trillion cells. CellNutrition aims to deliver wellbeing and peak performance by aiding the balance of minerals, trace elements, essential fats, water and energy production in each of the cells optimally, hence the company name. Armed with the war cry "it might be a war against health out there, it doesn't need to be in here," Kelleher's company is committed to providing definitive, innovative and scientific products that fulfill the requirements of every cell in the body in a supportive and totally natural manner. For inspiration, Kelleher looks to the sea. CellNutrition's flagship Quinton range is harvested from the pristine plankton bloom in the Atlantic Ocean and includes 78 minerals and trace elements for cellular strength.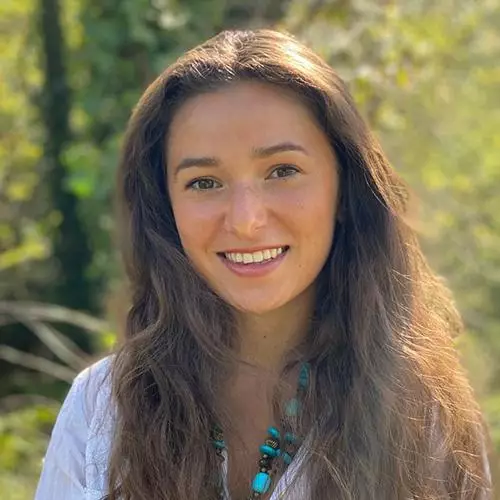 Marie-Louise Farag
BSc (Hons), Group Head Nutritionist Cellnutrition
Marie-Louise Farag is the Group Head Nutritionist at Cellnutrition including its Cellnutrition Sport and Totum Sport brands of pure, 100 percent natural and innovative product ranges. Marie read her Bachelor of Science Honours in Food & Human Nutrition at Newcastle University, fully accredited by the Association for Nutrition which defines and advances standards of evidence-based practice across the field of nutrition. Since graduating in 2016, Marie has worked alongside numerous industry experts across all Sport and Wellbeing environments and industries in an advisory capacity. Marie is often sought to address qualified sports audiences and has spoken in China, the United States and at events in the UK and Europe. Her expertise in cellular wellness provides the audience with a unique and different perspective on how cellular wellbeing affects various aspects of health, fitness and overall wellbeing.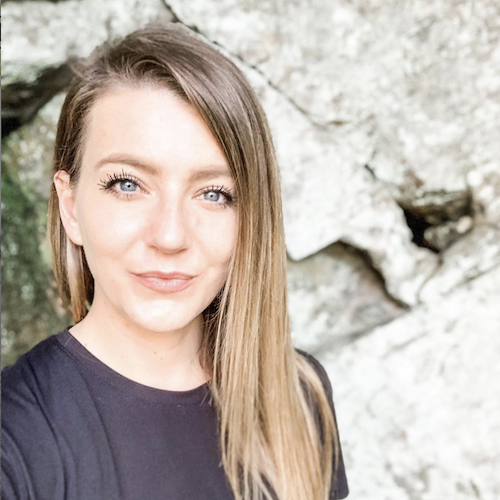 Kayla Osterhoff
Founder & CEO, BIOCURIOUS
Kayla Osterhoff is a health scientist, professional athlete, entrepreneur, health optimization practitioner, and a global leader in integrative mind-body medicine. She is formally trained across the spectrum of health sciences with a bachelor of science in health ecology, master of science in public health, and currently pursuing her doctoral degree in neuropsychophysiology and biochemistry. From childhood to early adulthood, Kayla witnessed the true cost and devastation of mental illness and addiction. This was the catalyst for her career in the health sciences. She was determined to learn about the human body and understand why some people suffer illness and disease, while others don't. What she discovered was that illness and disease are not inevitable, and in fact, can be prevented and cured through lifestyle.
During undergrad, Kayla worked in physical therapy, gaining an appreciation for exercise science and movement modalities, which served as the basis for her athletic accomplishments. She went on to study behavioral science and public health in graduate school and worked for many years as a health scientist at CDC while studying for her Ph.D. Her unique background and expertise across the spectrum of health sciences led her to develop a truly holistic understanding and approach for health optimization, peak performance, and resilience of the mind and body.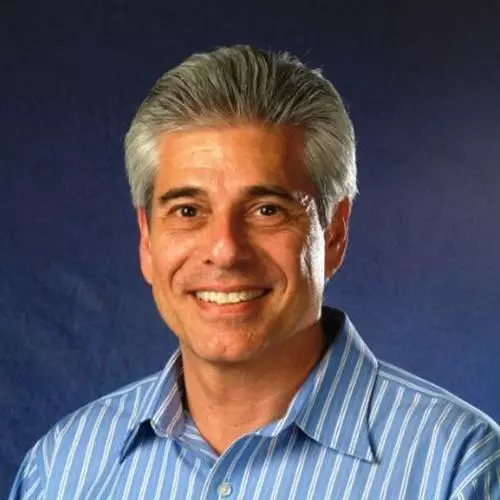 Rob Besner
PSc.D, Co-Founder and Chief Science Officer, Therasage
Rob Besner, PSc.D, the Chief Science Officer, device developer and cofounder of Therasage, Premier Infrared Healing Products, recognized as the leader in integrated infrared technology. Rob has always been an advocate of natural health and wellness. Graduating from Boston University in Pre-Med, Engineering, Psychology, and Business, he continued onto post graduate work at Case Western Medical School and Holistic Medicine. After many years of illness, Mr. Besner's teenage daughter was diagnosed with Lyme Disease. This began his mission to find alternative, holistic and homeopathic avenues of treatment. He discovered the natural healing effects of Infrared frequencies and began developing specialized devices and applications to help his daughter with her health challenge. When he saw the positive results, he felt compelled to share what he had discovered, and formed Therasage, now recognized as the leader in integrated Infrared technology. Therasage has built a reputation with the healthcare community and mainstream public by educating and creating special cutting edge applications and protocols, unique from the rest.
A Professor for the World Federation of Chinese Medicine Societies, annual contributor at the World Committee on Infrared, a member of the Education Committee of the prestigious Hippocrates Health Institute, a presenter at many Medical, Integrative, and Anti-Aging Health Conferences, as well as an invited contributor on many pod-casts online summits, on-air radio and TV health shows around the world, best-selling author, and considered a leading scientist in the field of Integrated InfraRed technology. Besner continues to research and develop new devices and health science applications to bring the power of healing with nature to the world.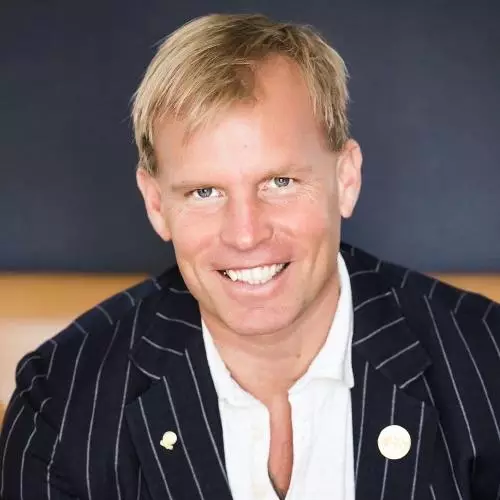 Wade T Lightheart
Co-Founder and President, BiOptimizers
3-Time Canadian national All Natural Bodybuilding Champion who competed as a vegetarian, former Mr. Universe Competitor, host of The Awesome Health podcast, Wade Lightheart is one of the world's premier authorities on Natural Nutrition and Training Methods. Having majored in Sports Science at the University of New Brunswick, he has authored numerous books on health, nutrition, and exercise which have sold in over 80 countries.
Wade also serves as an advisor to the American Anti-Cancer Institute and is the Co-Founder and President at BiOptimizers, a digestive and health optimization company.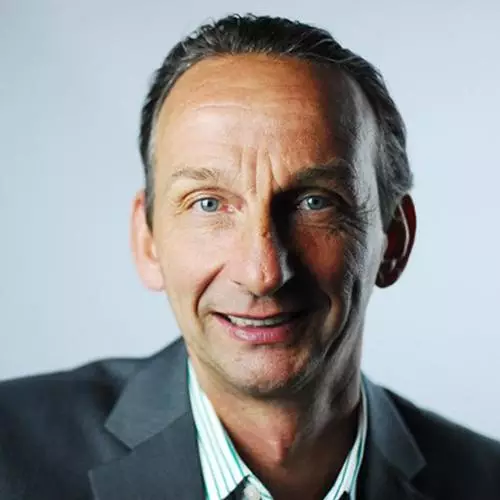 Claus Pammer
President of Natural by Design, Certified Holistic Sleep Coach
Claus Pummer is the President of Natural by Design, a lifestyle furnishings company with an emphasis on natural, hand-crafted artisan furniture. He is also the exclusive North American importer of several European lines including Lambert from Germany and SAMINA from Austria. Hand-crafted in the Austrian Alps, SAMINA is the naturally healthy brand of luxury organic mattresses and products promoting optimal health through sleep.
A successful international entrepreneur, Pummer's career has expanded across the globe and his experience has encompassed furniture design as well as ed, manufacturing, import/export, and retail for private clients' residences as well as established hospitality brands. His carpentry skills began in his native Germany following years of apprenticeship where he earned the prestigious title of Master Cabinetmaker. Various projects around the world refined his trade skills until 1998 when he immigrated to Canada and opened Natural by Design. Today, Los Angeles area is home and where he has boutique showroom.
Pummer has long valued his wellbeing and the research to find the healthiest mattress for his back's sake led him to discover SAMINA, the only bed he has ever endorsed. Over time, he became more deeply interested in sleep and became a certified sleep advisor through the Austrian Institute for Sleep Psychology under the mentorship of Dr. Günther Amann-Jennson, a world-renowned sleep expert.
Claus Pummer's work and knowledge as a sleep coach and advisor have been featured in magazines and on-line blogs; he has been a guest speaker on health-related summits and healthy lifestyle podcasts; and other contributions including his own blog on saminasleep.com. From his vast life experience, his work in sleep education has given him the most fulfillment personally and from the many clients grateful to him for their good night's sleep.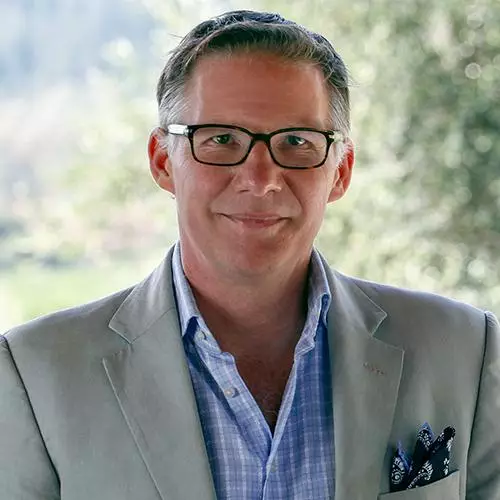 Dorian Greenow
Founder, Keto-Mojo
In 2015, Dorian weighed 210 lbs, was constantly tired, on anti-depressants, and had nearly all the markers for metabolic syndrome. Within six months of following the ketogenic diet, he had lost 47 lbs, came off all medications, and finally got his mojo back. The Ketogenic lifestyle changed his life, and he wanted to give back.
However, Ketone testing was expensive - meters and test strips were produced by a few big players in the bio-tech industry - therefore inaccessible to many in need. This was an industry that needed to be disrupted. After many months and countless doors closed in his face, he succeeded in creating an FDA approved meter and testing strips that were more accurate and affordable than any other in the market, and Keto-Mojo was born.
Over the past 5 years, Dorian has attended and spoken at numerous conferences globally. Dorian and his wife Gemma have worked extensively with the ketogenic community to learn and understand the many facets of the scientific underpinnings which lead to overall medical benefits. They have founded The Ketogenic Foundation, a 501(c)(3)non-profit Public Charity, which fosters Ketogenic Education, Medical Research, and Information Sharing for the benefit of improving the health of humankind.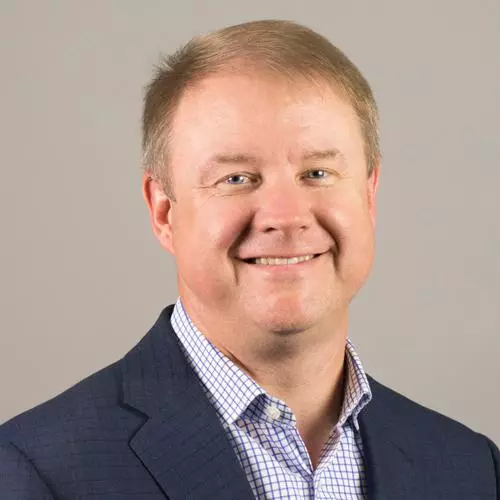 Frank L. Jaksch
Co-Founder, Executive Chairman of the Board, ChromaDex
Frank L. Jaksch Jr. is a Co-Founder of ChromaDex and has served as a member of Board since February 2000. Mr. Jaksch served as Chairman of the Board from May 2010 to October 2011 and was its Co-Chairman from February 2000 to May 2010. In June of 2018, Mr. Jaksch transitioned from Chief Executive Officer to Executive Chairman of the Board.
Mr. Jaksch oversees research, strategy and operations for the Company with a focus on scientific and novel products for pharmaceutical and nutraceutical markets.
From 1993 to 1999, Mr. Jaksch served as International Subsidiaries Manager of Phenomenex, a life science supply company where he managed the international subsidiary and international business development divisions.
Mr. Jaksch earned a B.S. in Chemistry and Biology from Valparaiso University.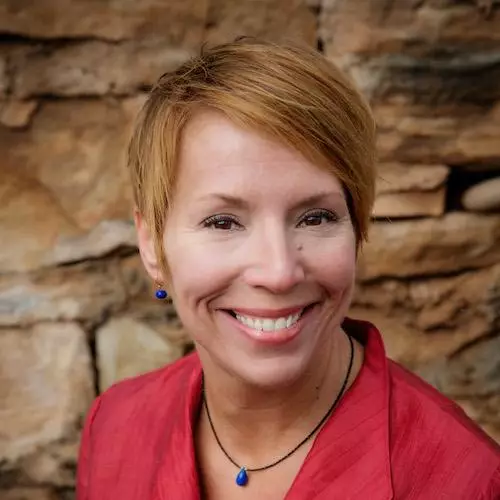 Nasha Winters
Founder, Visionary and CEO of drnasha.com
Dr. Nasha Winters is a global healthcare authority and best-selling author in integrative cancer care and research consulting with physicians around the world. She has educated hundreds of professionals in the clinical use of mistletoe and has created robust educational programs for both healthcare institutions and the public on incorporating vetted integrative therapies in cancer care to enhance outcomes. Dr. Winters is currently focused on opening a comprehensive metabolic oncology hospital and research institute in the US where the best that standard of care has to offer and the most advanced integrative therapies will be offered. This facility will be in a residential setting on a gorgeous campus against a backdrop of regenerative farming, EMF mitigation, and retreat.
"In a world where cancer diagnosis are expected to double by 2030 per the World Health Organization with no significant change in survival, the only real chance we have is prevention and precision medicine. We have spent the last 50 years focusing on the genome when we have known for the past 100 years that the microenvironment may hold the key to prevention and cure. We aim to treat the terrain, not just the tumor. Leaving no stone unturned, utilizing the best of provocative testing, genomics, molecular profiles, laboratory evaluation and truly individualized assessment, we can breathe new life into a death sentence."
Agenda
| | | | |
| --- | --- | --- | --- |
| 9:00 - 9:10 am | Introduction | BiohackingCongress Mission | Julia Smila |
| 9:10 - 10:00 am | Panel Discussion | Biohacking for Health Optimisation, and Longevity | Moderator: Dorian Greenow |
| 10:00 - 10:30 am | Lecture | Women's Biohacking - i.e. Biohacking through the four phases of the female hormone cycle | Kayla Osterhoff |
| 10:30 - 11:00 am | Lecture | Measuring Your Ecosystem | Boomer Anderson |
| 11:00 - 11:30 am | Lecture | Biohacking & Health Optimisation the timing of your day. Food, exercise & sleep. Circadian Optimisation | Tim Gray |
| 11:30 am - 12:00 pm | Lecture | Cellular Fitness, The Ultimate Biohack | John Kelleher, Marie-Louise Farag |
| 12:00 - 12:30 pm | Lecture | 5 Hacks for Upgraded Digestion and Energy | Wade T Lightheart |
| 12:30 - 1:00 pm | Q&A Session | | |
| 1:00 - 1:30 pm | Lecture | How to optimize health, wellbeing, and longevity through your movement practice | Darryl Edwards |
| 1:30 - 2:00 pm | Lecture | Your Wake Up Call to Sleep: The Biohacker's Formula for Sleep Success | Claus Pummer |
| 2:00 - 2:30 pm | Lecture | Infrared for Detox of Epigenetic Stressors; How to optimize detox, by understanding the connection with nature and the environment | Rob Besner |
| 2:30 - 3:00 pm | Lecture | Health Optimization Medicine (HOMe) and Technologies (HoT) | Dr. Scott Sherr |
| 3:00 - 3:30 pm | Lecture | Quantified Biohacking - Data-Driven Personal Optimization | Bob Troia |
| 3:30 - 4:00 pm | Lecture | How to extend human healthspan by a decade within a decade through the prevention of disease | Jo Bhakdi |
| 4:00 - 4:00 pm | Q&A Session | | |
Testimonials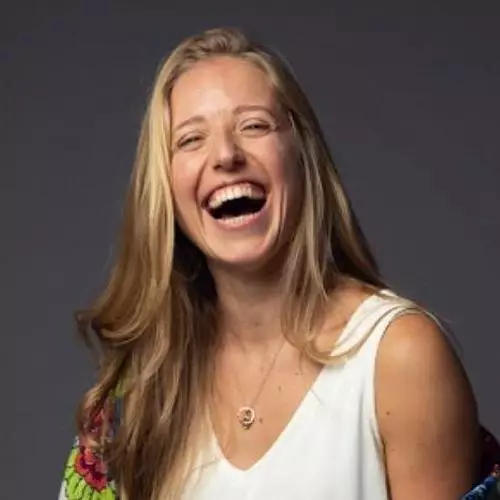 Dasha Maximov
WhealthCo
Founder & CEO, WhealthCo
It was so wonderful getting to see fellow speakers and biohacking companies together again despite the challenges of 2020. I'm always looking for opportunities to learn more from and connect with specialists and this event in Menlo Park allowed me to do just that!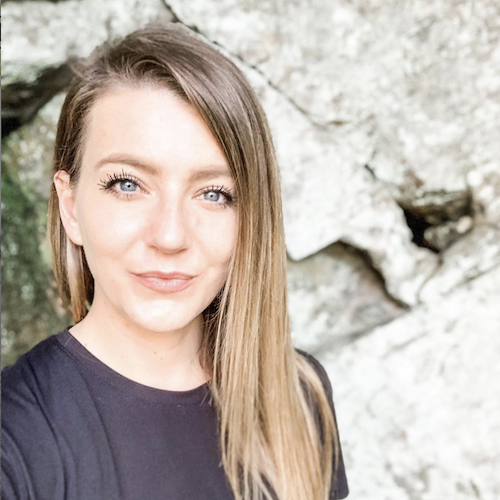 Kayla Osterhoff
WhealthCo
Founder & CEO, BIOCURIOUS
I'm still buzzing from the Biohacking Congress event in Menlo Park last week! The speakers were incredibly knowledgeable and provided such value in their lectures, the vendors were extremely high-quality offering biohacking goodies to take home, the attendees were just lovely, and it was so refreshing to connect in-person with my biohacking fam! I can't wait to attend the next Biohacking Congress in the Spring!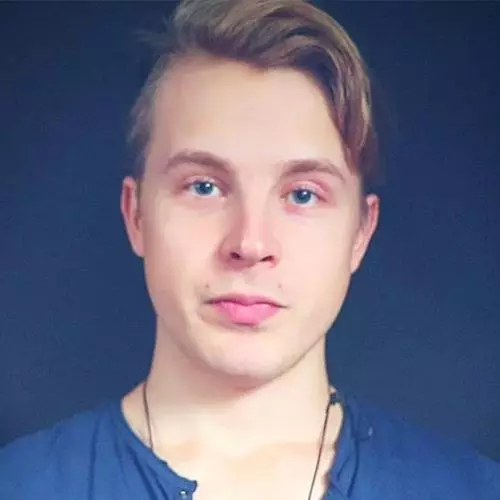 Siim Land
Founder, Body Mind Empowerment
The BiohackingCongress brings together groups of people who otherwise wouldn't meet and helps to overcome boundaries between health, business, and science.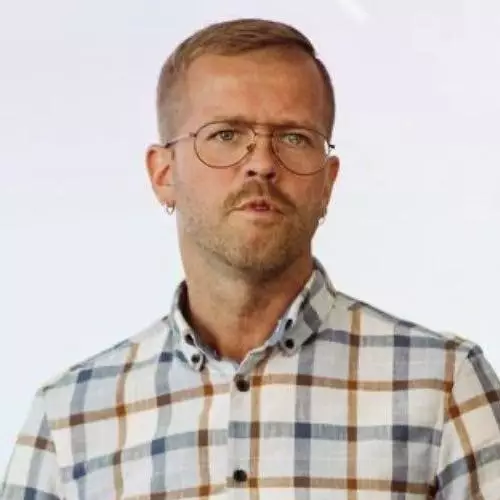 Kaspars Vendelis
Co-Founder, Biohacking.lv
BiohackingCongress in London gathered all the European most influential biohackers, experts, and leaders in one place. To share ideas, insights, and trends. The event was valuable for its speakers' content. But almost underappreciated is the communications and networking part in non-formal conversations during the breaks. So many valuable topics and themes were discussed before and after the official part. Two thumbs up!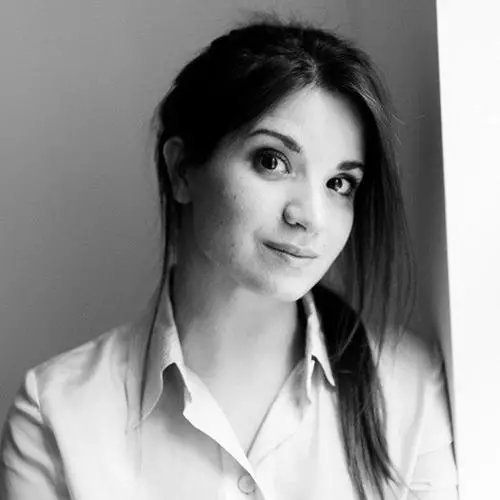 Nikolina Lauc
GlycanAge
Co-Founder & CEO, GlycanAge
Great team with amazing energy. Really supportive, I pitched at their event, they helped prepare me with some training session and great mentors. Thank you, BiohackingCongress!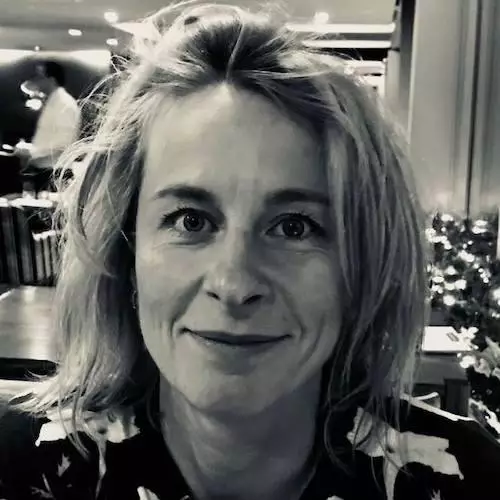 Sarah Turner
Recharge
Science Manager, Recharge
Thank's to Julia and the team at the BiohackingCongress for a great event. The Recharge team had a great time showing the FlexBeam, presenting on red light therapy and meeting all the top speakers and biohackers - we are looking forward to the next event - very well organized and a lot compacted into one day. Inspiring!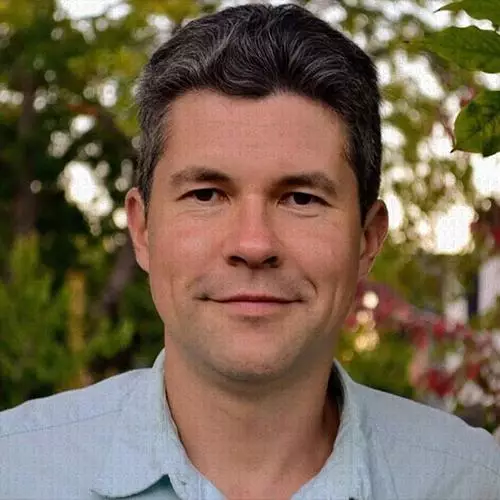 Vasily Nikolaev
Unicorn Lab
Fundraising Advisor
I know the team from Biohacking Congress for a long time; they are top-level professionals with tons of experience, connections, and lots of energy to provide superior service to their clients. They are particularly strong in helping companies in their Business Development activities in the USA and have a very strong network of investors here.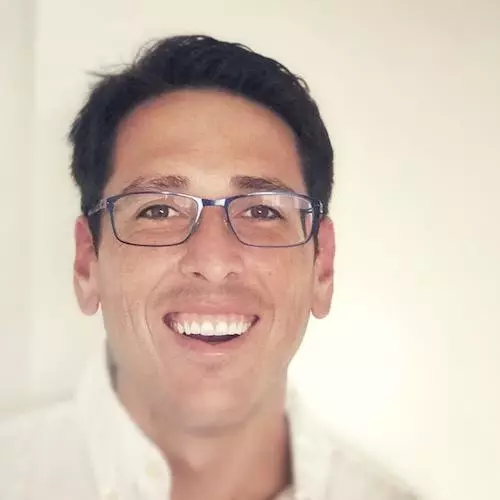 Wesley King
Coherent Capital
Biohacking Investment Banker
It was a pleasure being at such a well hosted and run event! I go to so many startup pitch events, and this was one of my favorites. Informative and engaging throughout, and the investors asked fantastic questions.
Join our Community
Get the latest news about the Biohacking world, discounts, and more