Biohacking Congress, Silicon Valley,
March 20 - 21.
Share with Friends:
Join our life-changing Biohacking Congress in Silicon Valley on March 20-21, 2021.
It will be a two-days onsite event with Top speakers on Biohacking, HealthOptimization, and Longevity. You can learn from the first hands, meet industry experts, discover new ecological products, health companies, and technologies.
If you can't join us at the venue, you are welcome to watch the Live Stream. Hurry up to buy the ticket "Live Stream Admission".
Start your Biohacking Journey! Get acquainted with a lot of specific information on how to achieve a harmonious combination of technology and the capabilities of the human body.
Create Business Development Opportunities! Meet your partners and clients, learn trends of the industry.
Become a part of our community! Meet like-minded people and friends. Perhaps it will change your life!
The event will consist of:
- Enlightening Lectures, Keynote Speeches, and Panel Discussions;
- Expo-zones of selected ecological products, digital health devices, and solutions.
Get a Ticket to your Healthy Future now! You need to be here if you are interested in becoming the best version of yourself!
Become a Partner of Biohacking Congress:
- Put your company at the Head of an absolutely progressive global trend.
- Capture leadership positions in the Biohacking market.
- Meet Clients and Partners.
Please find Partnership opportunities at biohackingcongress.com/partners
We want to help create a world in which millions more people are engaged with their health, and living Happy, Aware, Wholesome, and Long Lives.
Join us on our Mission!
Speakers
x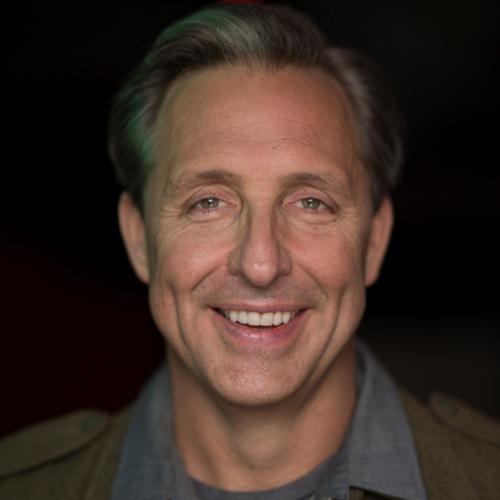 Dave Asprey
Founder & Chairman, Bulletproof
Dave Asprey is the Founder & Chairman, Bulletproof. He is a three-time New York Times bestselling science author, host of the Webby award-winning podcast Bulletproof Radio, and has been featured on the Today Show, CNN, The New York Times, Dr. Oz, and more.
Over the last two decades Dave, the "Father of Biohacking", has worked with world-renowned doctors, researchers, scientists and global mavericks to uncover the latest, most innovative methods, techniques and products for enhancing mental and physical performance. Dave has personally spent nearly $2 million taking control of his own biology - pushing the bounds of human possibility all in the name of science and evolution. The creator of the Bulletproof Diet and innovator of Bulletproof Coffee, Collagen Protein supplements and many more advances in commercial wellness products, Dave's mission is to empower the entire globe with information and knowledge that unlocks the Super Human in everyone at any age. The proof of these advancements are better sleep, energy, and expanded capacity for all. Be a better partner, parent, provider, and overall human being in every aspect of life. Be Proof. Be Bulletproof.
Through the Bulletproof Diet, Dave has maintained a 100-pound weight loss, improved his sleep, and upgraded his brain, ultimately transforming himself into a better entrepreneur, a better husband, and a better father. Dave has helped hundres of thousands of people perform at levels far beyond what they'd expect, and without burning out or getting sick.
In addition to hosting Bulletproof Radio, a Web Award-winning podcast, Dave is currently serving as the founder, CEO or Chairman of six health, wellness and biohacking companies. Please head to DaveAsprey.com for information about the World of Dave Asprey.
Harry Adelson, N.D.
Founder, Docere Clinics
Harry Adelson, N.D. was one of the early adopters of the use of stem cells for the treatment of chronic musculoskeletal pain. He began his training in regenerative injection therapy (prolotherapy) in 1998 while in his final year at The National College of Naturopathic Medicine, in Portland, Oregon. During his residency program at the Yale/Griffin Hospital in Derby, Connecticut, he volunteered after hours in a large homeless shelter in Bridgeport, Connecticut, providing regenerative injection therapies to the medically underserved while gaining valuable experience.
He opened Docere Clinics in Salt Lake City in 2002 and from day one, his practice has been 100% regenerative injection therapies for the treatment of musculoskeletal pain conditions. In 2006 he incorporated platelet rich plasma and ultrasound-guided injection into his armamentarium, in 2010, bone marrow aspirate concentrate and adipose-derived stem cells, and in 2013, fluoroscopic-guided injection (motion X-ray). He has performed over 6,000 stem cell procedures and has injected stem cells into over 1,000 intervertebral discs, placing him solidly among those most experienced in the world with use of autologous stem cells for the treatment spine pain. He is the inventor of the Full-Body Stem Cell Make-Over, and is the founder of Docere Clinics, located in beautiful Park City, Utah.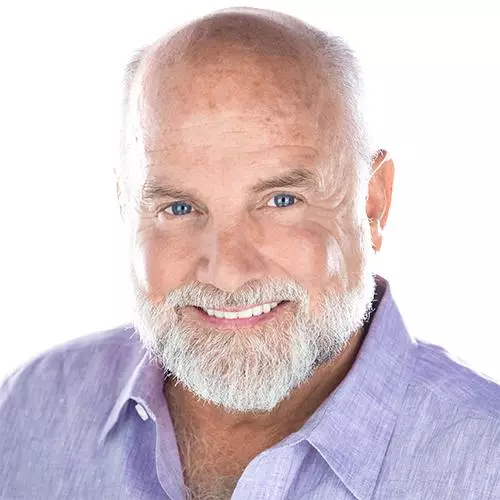 Reed Davis, HHP, CNT, LEHP
Founder of FDN
Reed Davis, Board Certified Holistic Health Practitioner (HHP) and Certified Nutritional Therapist (CNT), is an expert in functional lab testing and holistic lifestyle medicine. He is the Founder of Functional Diagnostic Nutrition® (FDN) and the FDN Certification Course with over 3,000 graduates in 50 countries. Reed served as the Health Director at a Wellness Center in Southern California for over 10 years and with over 10,000 clients is known as one of the most experienced clinicians in the world. Reed serves on the Advisory Board of the American Natural Wellness Coaches Board and the American Association of Natural Wellness Coaches. He lives in the US and when not teaching the FDN Certification Course and helping his graduates build their private practices, he is usually found gardening or riding motorcycles.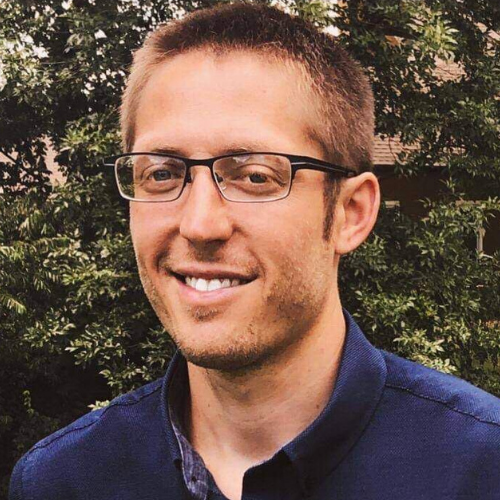 Cameron George
Founder, TRU KAVA
Cameron is a researcher, writer, entrepreneur and the founder of TRU KAVA, a company that is striving to set the industry standard for quality, safety and education around kava within the mass market. TRU KAVA is focused on developing scalable user-friendly products that deliver the full therapeutic action of the traditional kava drink, which is the only form has been highly prized in south pacific islands for over 3000 years.
Since Discovering the amazing effects of traditional Kava during his own chronic illness, Cameron spent many years investigating every aspect of Kava and has collaborated with many of the most prominent experts in the world within the fields of Kava research and historical Kava use. The goal of this project is to provide the safest and most effective Kava products on the market, as well as educate the public on the complex story surrounding Kava, explaining some of the myths, the massive variation of quality on the market, and the many amazing benefits that Kava can offer to the modern world when it's used correctly in its traditional form. It is an initiative to educate on the clear distinction that the scientific literature and historical accounts have made between Safe and questionable Kava products, as well as to advocate for the use of only lab tested safe Kava varieties.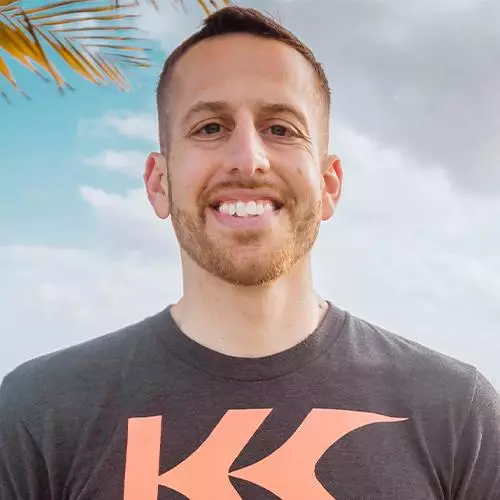 Ben Azadi
Founder of Keto Kamp
In 2008, Ben Azadi went through a personal health transformation of shredding 80 pounds of pure fat. Ever since, Ben Azadi, FDN-P, has been on a mission to help 1 billion people live a healthier lifestyle.
Ben is the author of three best-selling books, The Perfect Health Booklet, The Intermittent Fasting Cheat Sheet, and The Power of Sleep. Ben has been the go-to source for intermittent fasting and the ketogenic diet.
He is known as 'The Health Detective' because he investigates dysfunction, and he educates, not medicates, to bring the body back to normal function. Ben is the founder of Keto Kamp; a global brand bringing awareness to ancient healing strategies such as the keto diet and fasting.
Ben is the host of a top 15 podcast, The Keto Kamp Podcast; and the fast growing Keto Kamp YouTube channel with over 115,000 subscribers.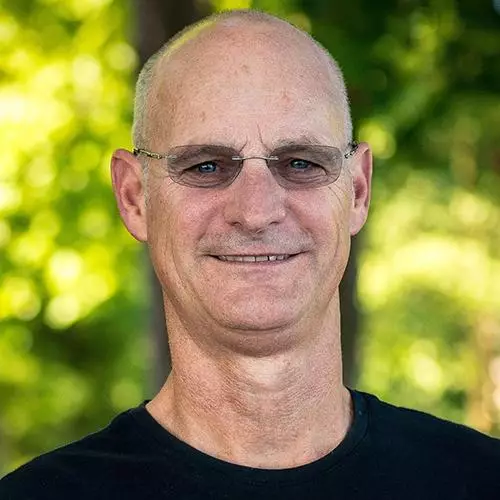 Matt Gersper
Founder, Happy Living
I live on Lake Norman in Mooresville, North Carolina with my beautiful wife and our two daughters.
I graduated from the University of California – Davis where I studied Economics, ran track, and played football. I dedicated my first two years after college to becoming a professional athlete, only to come up short with the unique distinction of being cut from three different teams, in three different leagues: Canadian, USFL, and NFL.
Over the next 30 years, I focused on training myself to become a successful businessman. I was given many opportunities to learn and gain expertise in the various functions required to start, grow, and lead successful businesses.
I am shifting my focus from helping businesses to helping people. On January 16, 2014, I decided to sell my previous company and dedicate my time and resources to researching and sharing best practices for happy living. I write to inspire others to believe that a better self is always possible – today, every day, for the rest of their lives.
At Happy Living, we are on a mission to improve the health and wellbeing of the world, one person at a time.
I hope you will join us!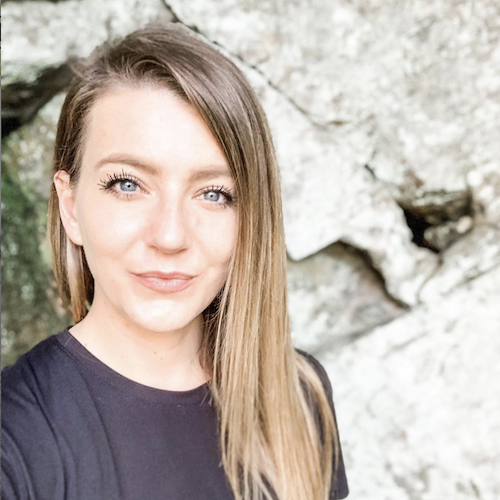 Kayla Osterhoff
Founder & CEO, BIOCURIOUS
Kayla Osterhoff is a health scientist, professional athlete, entrepreneur, health optimization practitioner, and a global leader in integrative mind-body medicine. She is formally trained across the spectrum of health sciences with a bachelor of science in health ecology, master of science in public health, and currently pursuing her doctoral degree in neuropsychophysiology and biochemistry. From childhood to early adulthood, Kayla witnessed the true cost and devastation of mental illness and addiction. This was the catalyst for her career in the health sciences. She was determined to learn about the human body and understand why some people suffer illness and disease, while others don't. What she discovered was that illness and disease are not inevitable, and in fact, can be prevented and cured through lifestyle.
During undergrad, Kayla worked in physical therapy, gaining an appreciation for exercise science and movement modalities, which served as the basis for her athletic accomplishments. She went on to study behavioral science and public health in graduate school and worked for many years as a health scientist at CDC while studying for her Ph.D. Her unique background and expertise across the spectrum of health sciences led her to develop a truly holistic understanding and approach for health optimization, peak performance, and resilience of the mind and body.
Agenda
| | | |
| --- | --- | --- |
| March 20 | | |
| 9:30 - 10:00 am | Doors opening | |
| 10:00-10:20 am | Grand opening | |
| 10:20 - 2:00 pm | Lectures | |
| 2:00-2:40 pm | Lunch | |
| 2:40 - 7:00 pm | Lectures | |
| 7:00-8:00 pm | Networking | |
| March 21 | | |
| 9:30 - 10:00 am | Doors opening | |
| 10:00 - 2:00 pm | Lectures | |
| 2:00-2:40 pm | Lunch | |
| 2:40 - 7:00 pm | Lectures | |
| 7:00-8:00 pm | Afterparty | |
Venue
Allied Arts Guild
75 Arbor Rd, Menlo Park, CA 94025
Testimonials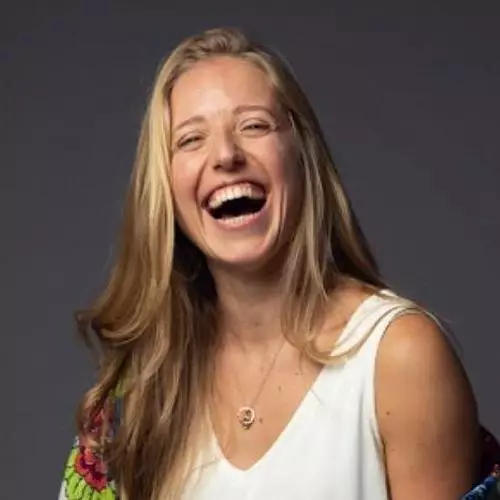 Dasha Maximov
WhealthCo
Founder & CEO, WhealthCo
It was so wonderful getting to see fellow speakers and biohacking companies together again despite the challenges of 2020. I'm always looking for opportunities to learn more from and connect with specialists and this event in Menlo Park allowed me to do just that!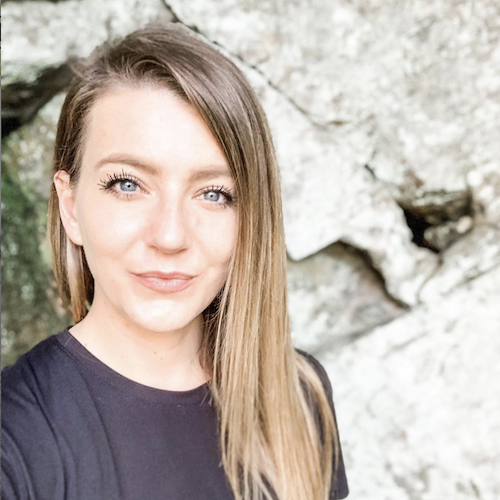 Kayla Osterhoff
WhealthCo
Founder & CEO, BIOCURIOUS
I'm still buzzing from the Biohacking Congress event in Menlo Park last week! The speakers were incredibly knowledgeable and provided such value in their lectures, the vendors were extremely high-quality offering biohacking goodies to take home, the attendees were just lovely, and it was so refreshing to connect in-person with my biohacking fam! I can't wait to attend the next Biohacking Congress in the Spring!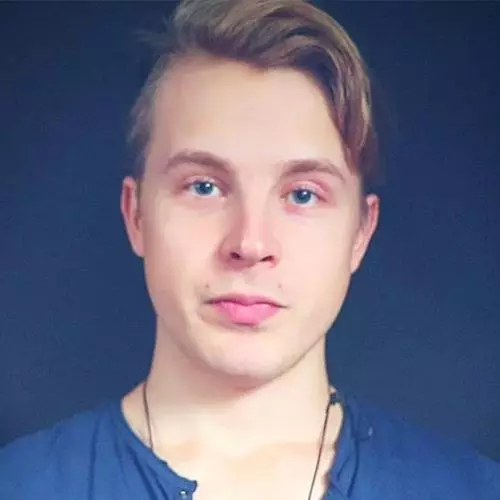 Siim Land
Founder, Body Mind Empowerment
The BiohackingCongress brings together groups of people who otherwise wouldn't meet and helps to overcome boundaries between health, business, and science.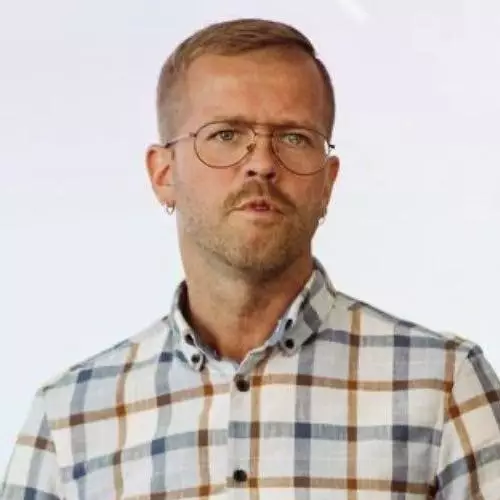 Kaspars Vendelis
Co-Founder, Biohacking.lv
BiohackingCongress in London gathered all the European most influential biohackers, experts, and leaders in one place. To share ideas, insights, and trends. The event was valuable for its speakers' content. But almost underappreciated is the communications and networking part in non-formal conversations during the breaks. So many valuable topics and themes were discussed before and after the official part. Two thumbs up!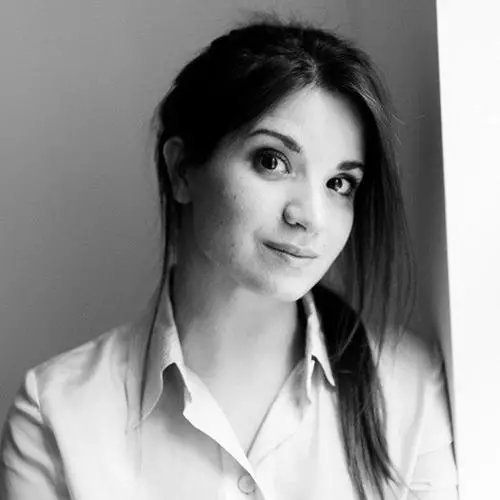 Nikolina Lauc
GlycanAge
Co-Founder & CEO, GlycanAge
Great team with amazing energy. Really supportive, I pitched at their event, they helped prepare me with some training session and great mentors. Thank you, BiohackingCongress!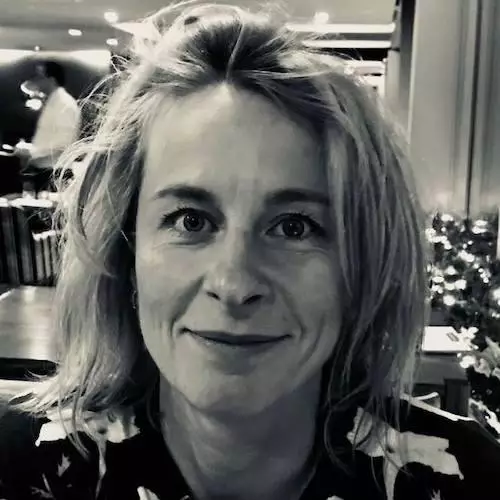 Sarah Turner
Recharge
Science Manager, Recharge
Thank's to Julia and the team at the BiohackingCongress for a great event. The Recharge team had a great time showing the FlexBeam, presenting on red light therapy and meeting all the top speakers and biohackers - we are looking forward to the next event - very well organized and a lot compacted into one day. Inspiring!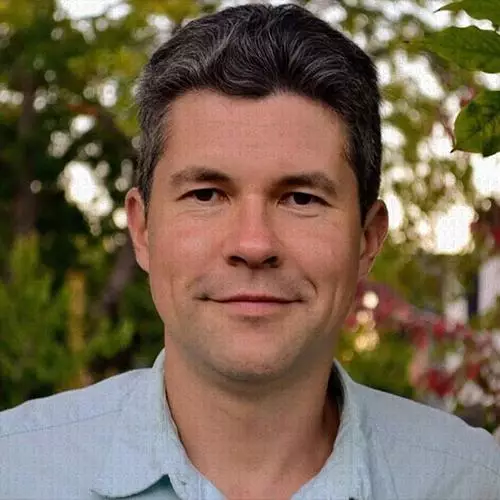 Vasily Nikolaev
Unicorn Lab
Fundraising Advisor
I know the team from Biohacking Congress for a long time; they are top-level professionals with tons of experience, connections, and lots of energy to provide superior service to their clients. They are particularly strong in helping companies in their Business Development activities in the USA and have a very strong network of investors here.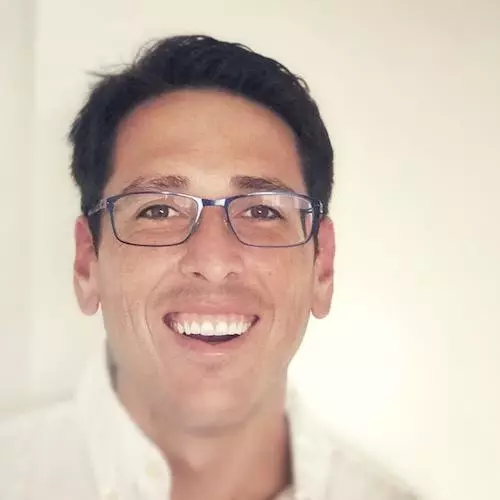 Wesley King
Coherent Capital
Biohacking Investment Banker
It was a pleasure being at such a well hosted and run event! I go to so many startup pitch events, and this was one of my favorites. Informative and engaging throughout, and the investors asked fantastic questions.
Join our Community
Get the latest news about the Biohacking world, discounts, and more