BiohackingCongress, Miami,
October 22-23, 2022.
Join a life-changing weekend!
- Learn from the first hands how to build your health foundation using scientific knowledge and optimization strategies.
- Become a part of our Community. Find new Partners and Clients. Meet like-minded people and friends.
At the venue you can:
- Learn from 30 Top Speakers on Biohacking, HealthOptimization, and Longevity. Listen to lectures, and ask your questions.
- Discover 30+ selected Health, Ecological products, and Digital Health technologies in Expo-zone.
- Attend music, breathing and meditation performances.
If you can not join us at the venue, you also can get recorded videos of 2 day programs..
Get a Ticket to your Healthy Future now! Hurry up to buy your Ticket "Onsite Admission" or "VIP Admission".
Volunteer with us - fill out this form
BiohackingCongress provides volunteers with opportunities to meet like-minded people, learn from industry experts and discover new technologies and solutions in BioTech and DigitalHealth.
Agenda
| | | | |
| --- | --- | --- | --- |
| October 22 | | | |
| 8:30 - 9:00 am | Welcome coffee, Introduction | | Mick Safron, Julia Smila |
| 9:00 - 9:40 am | Lecture | Biohacking as a Holistic Approach to your Health Optimization | Troy Casey |
| 9:40 - 10:20 am | Lecture | The Most Overlooked Tool in your Biohacking Toolbox | Reed Davis |
| 10:20 - 11:00 am | Lecture | Unravel the Mystery of Mitochondria Health with Algae | Catharine Arnston |
| 11:10 - 11:50 am | Lecture | Biohacking Baldness | Dr. Alan Bauman |
| 11:50 - 12:10 am | Keynote Speech | | Austin Cohen |
| 12:10 - 1:00 pm | Panel Discussion | Reversing Biological Age - moderated by Tara Garrison | Dr. Christopher Shade, Victor Sagalovsky, Catharine Arnston, Reed Davis, Dr. Nathan S. Bryan |
| 1:00 - 2:00 pm | Lunch Break | | |
| 1:30 - 2:00 pm | Performance | Optimize Your Life with Mantra Music | Ananda Devi & Shiva Das |
| 2:00 - 2:40 pm | Lecture | The Use of Calorie Restriction Mimetics to Slow the Pace of Aging and Reverse Biological Age | Dr. Christopher Shade |
| 2:50 - 3:30 pm | Lecture | Litewater Scientific | Victor Sagalovsky |
| 3:40 - 4:20 pm | Lecture | Biohacking with Nitric Oxide for Optimal Sexual and Cardiovascular Function | Dr. Nathan S. Bryan |
| 4:30 - 5:10 pm | Lecture | Scaling Biohacking - Healing at Home | Dr. Mike Van Thielen |
| 5:20 - 6:20 pm | Panel Discussion | Technologies for Longevity - moderated by Dallas McClain | Rob Besner, Dr. Mike Van Thielen, Jim Poole, Dr. Gregory Alfred, Freddie Kimmel |
| | | | |
| October 23 | | | |
| 8:30 - 9:00 am | Welcome coffee, Introduction | | Mick Safron, Julia Smila |
| 9:00 - 9:40 am | Performance | Own Your Power Experience | Sitara & Zoel |
| 9:50 - 10:30 am | Lecture | Change your Mental State on Demand without Drugs | Jim Poole |
| 10:40 - 11:20 am | Lecture | Harnessing the Intelligence of Nature and Ancestral Wisdom for Optimal Health and Performance | Rob Besner |
| 11:30 - 11:45 am | Keynote Speech | The Skin As A Driver of Overall Aging | Amitay Eshel |
| 11:45 - 12:40 am | Panel Discussion | Biohacking, Health, and Beauty from the inside out - moderated by Sandy Kruse | Amitay Eshel, Dr. Alan Bauman, Kelli Gray, Dr. Alonso Martin, Phillip Wilson |
| 12:40 - 1:30 pm | | BiohackerDating | Be Well Labs |
| 12:40 - 1:30 pm | Lunch Break | | |
| 1:30 - 2:10 pm | Lecture | 3 Ways to Fix Your Metabolism, Reset Your Gut, & Calm Inflammation | Ben Azadi |
| 2:20 - 3:00 pm | Lecture | Ozone Therapy | Dr. Maya Georges Assi |
| 3:10 - 3:50 pm | Lecture | Bioregulators Peptides: Build Health Span, Turn the Clock back on Aging, rejuvenate from Within | Nathalie Niddam |
| 4:00 - 4:40 pm | Lecture | Biohack Your Genome with Food | Misha Hyman |
| 4:50 - 6:00 pm | Panel Discussion | Post-modern nutrition for Biohackers - moderated by Ella Davar | Ben Azadi, Misha Hyman, Nathalie Niddam, Anthony Ortiz |
Venue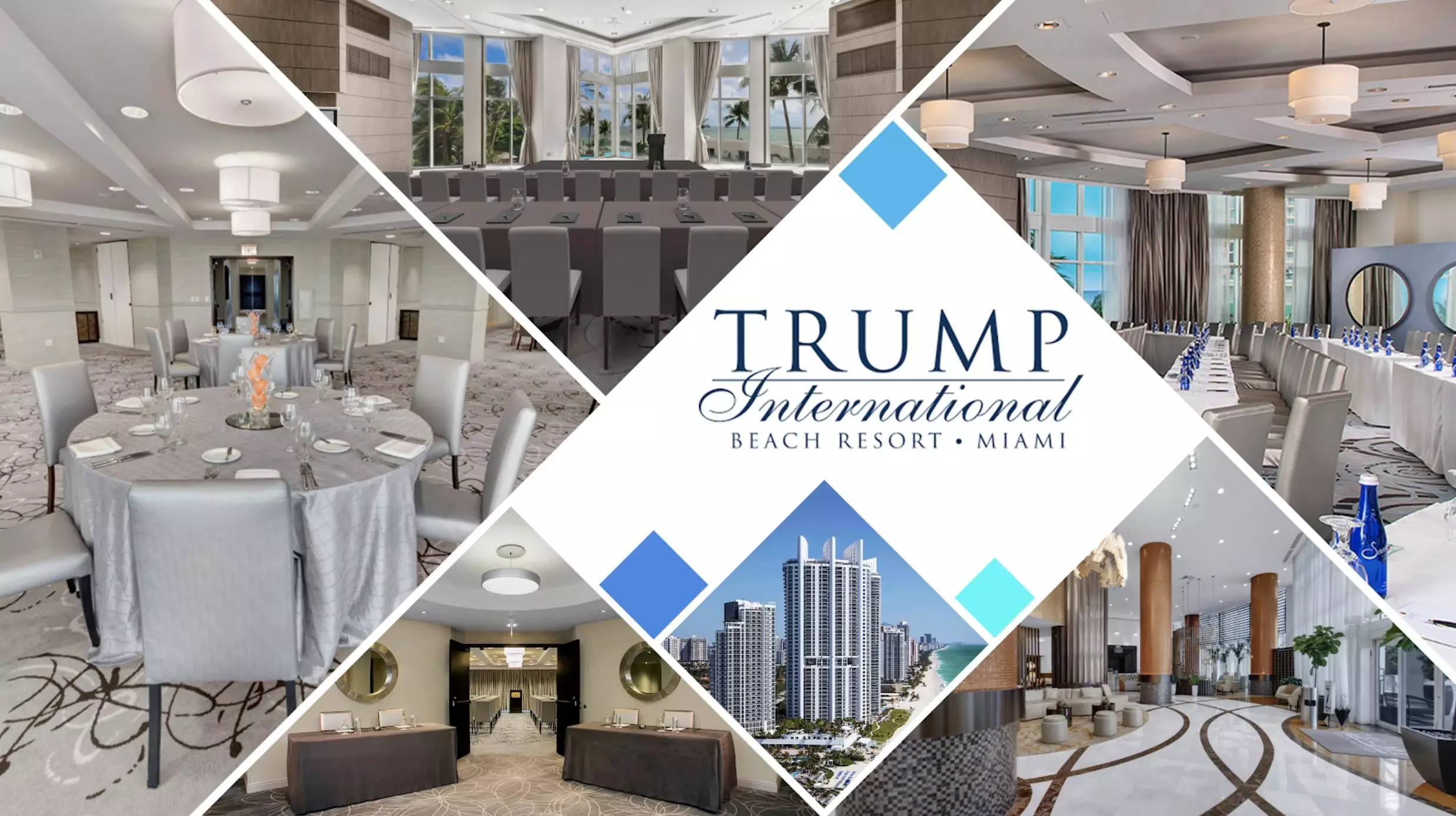 Recommended Accommodation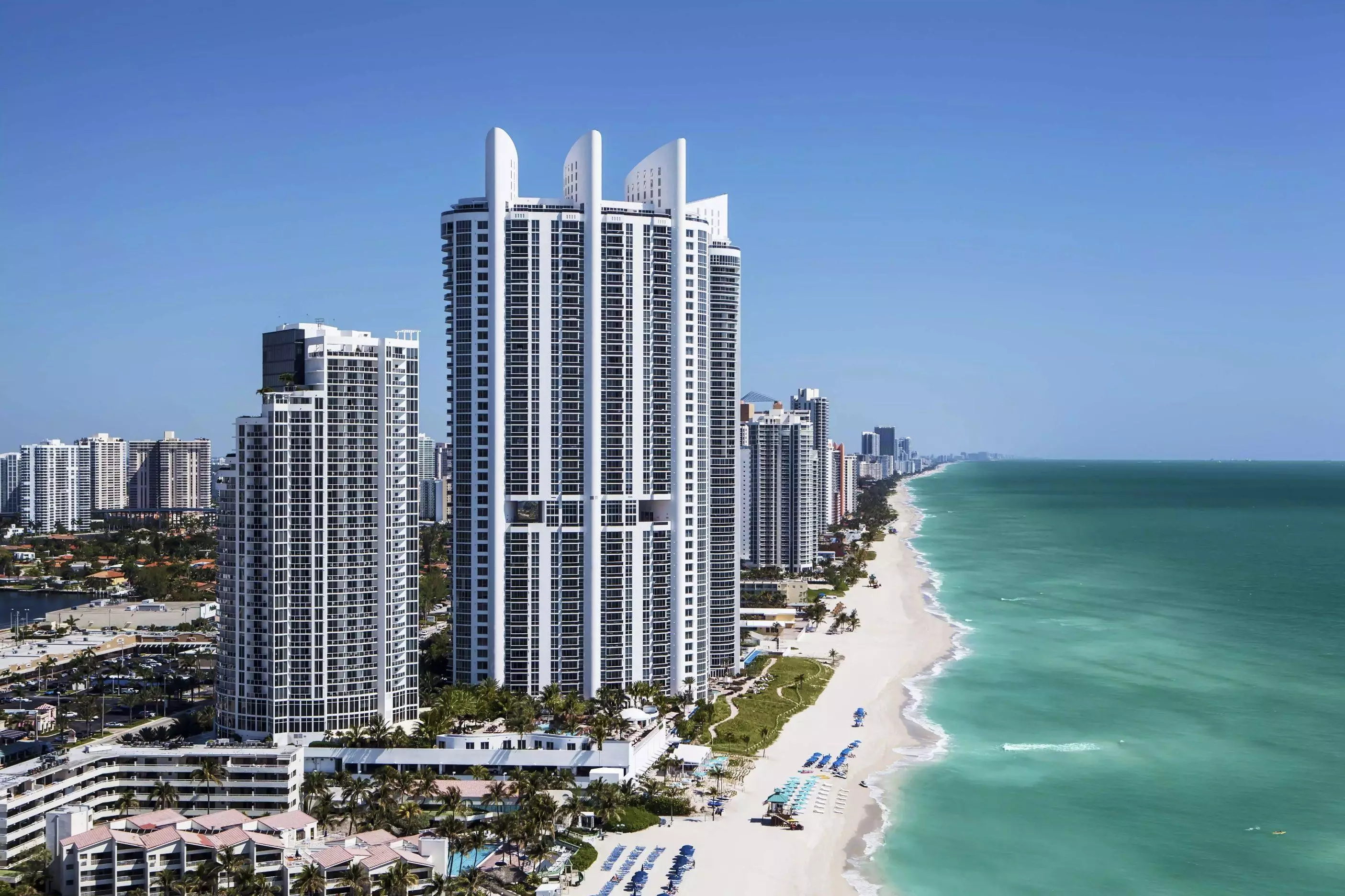 Our official conference hotel partner is Trump International Beach Resort.
Designed with today's health-conscious travelers in mind, Trump International Beach Resort Miami has everything you need for a relaxed yet refined stay in Sunny Isles Beach.
The button below takes you to their site to take advantage of our discounted deal. You can also use the discount code BiohackingCongress on their site.
Also, call the hotel directly at 305-692-5600 or email the detailed request to [email protected] and they will be happy to assist you.
Get Hotel Deal Here
Testimonials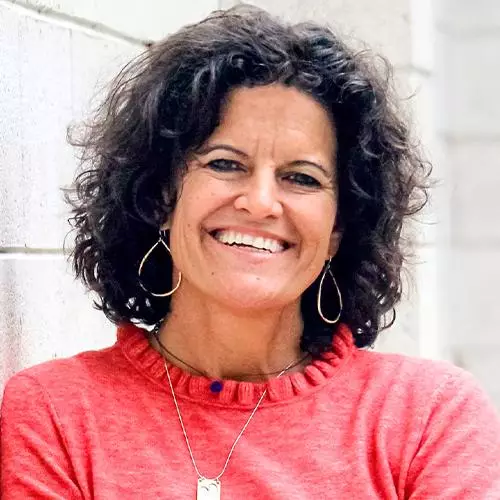 Dr. Mindy Pelz
Founder of the Reset Academy
I love BiohackingCongress in Silicon Valley because each speaker seems to be getting short and to the point like information-dense. Then you bring the panels up so we can interact with them. I love it. Great speakers, you brought a really good mix.I sit here knowing a lot of this information, it's like refreshing in my brain, so you guys did an incredible job!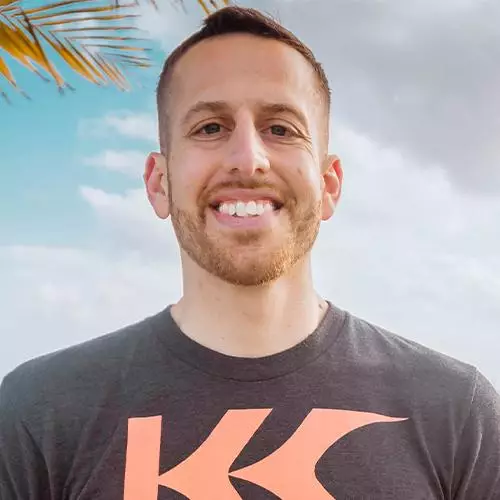 Ben Azadi
Founder of Keto Kamp
I really enjoyed the lineup of speakers that we had this weekend. I've learned so much from them - panels, presentations, and different topics. We went beyond biohacking. So I really enjoyed this weekend. I will be at BiohackingCongress in Miami. And Miami in October is beautiful, the weather starts to get nice. So Miami in October is an incredible place to biohack together. I want to see you there!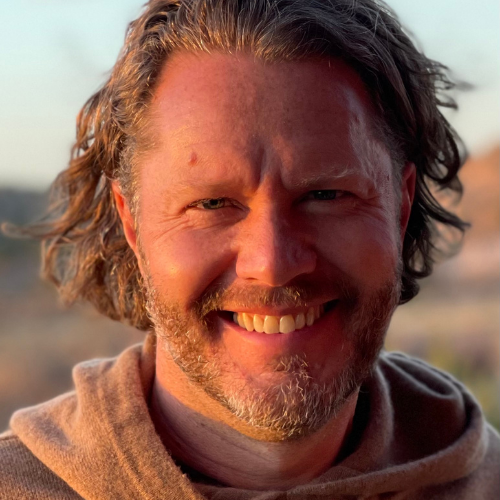 Philipp Samor von Holtzendorff-Fehling
Leela Quantum Tech
Founder and CEO at Leela Quantum Tech and Founder and CEO at Quantum Upgrade
The Biohacking Congress in Las Vegas offered a great opportunity to connect and network with bloggers and other vendors. It certainly also let us introduce our products to the attendees. We appreciate the professionalism, the support, and the networking focus the Biohacking Congress provided.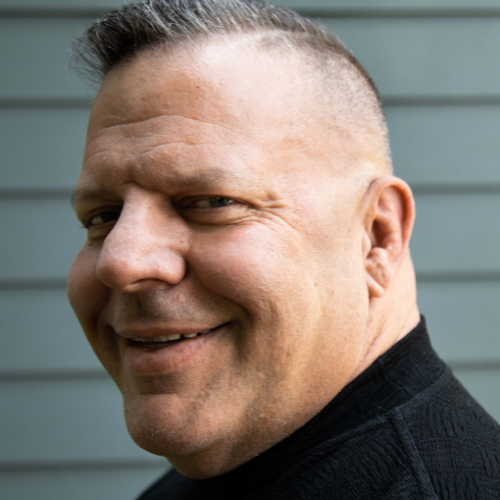 Don Moxley
Longevity Labs
Director of Applied Science and Brand Development, Longevity Labs, Inc
I have had the opportunity and pleasure of working with the team from Biohacking Congress at shows in Miami and Las Vegas. Julia and Mick could not have been better partners. They have a particular affinity connecting my brand to the biohacking community through influencer partnerships that is untouched by any other partners. Their events are well executed, and their team is excellent during the run up to the event communicating keeping my team informed of all details. We walk away from the events with a load of content and good contacts in the biohacking influencer community. If you're trying to build a brand in the biohacking space, you really should consider a partnership with Biohacking Congress!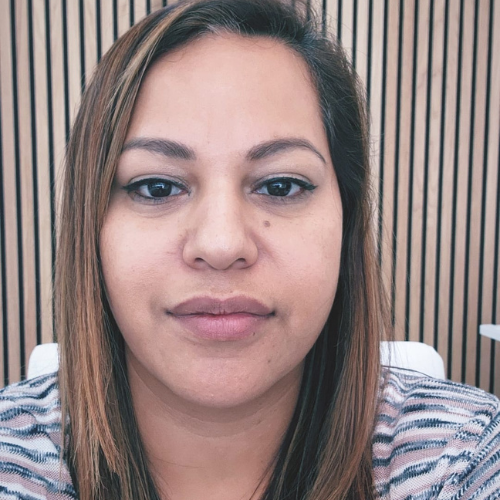 Lea Kendel
Sales Director at Zero Gravity Skin
BiohackingCongress is a phenomenal conference that we highly recommend to anyone looking to grow and built a community in the industry. We have been a loyal partner for 3 years and built many great relationships which generated a lot of growth for us as a company. Education and relationships are high objectives at this conference that we found very applicable in our business.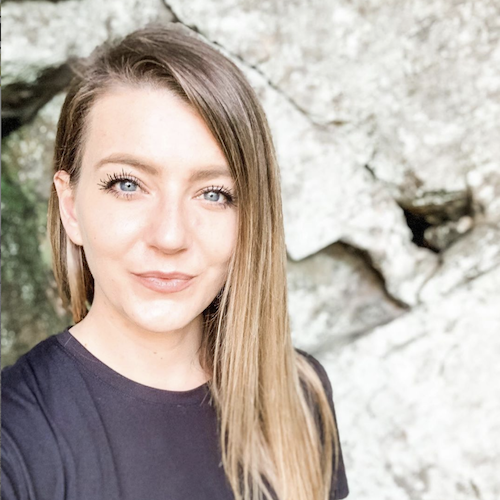 Kayla Osterhoff, MPH, PhD(c)
WhealthCo
Neuropsychophysiologist, Founder/CEO of Biocurious
I'm still buzzing from the Biohacking Congress event in Menlo Park last week! The speakers were incredibly knowledgeable and provided such value in their lectures, the vendors were extremely high-quality offering biohacking goodies to take home, the attendees were just lovely, and it was so refreshing to connect in-person with my biohacking fam! I can't wait to attend the next Biohacking Congress in the Spring!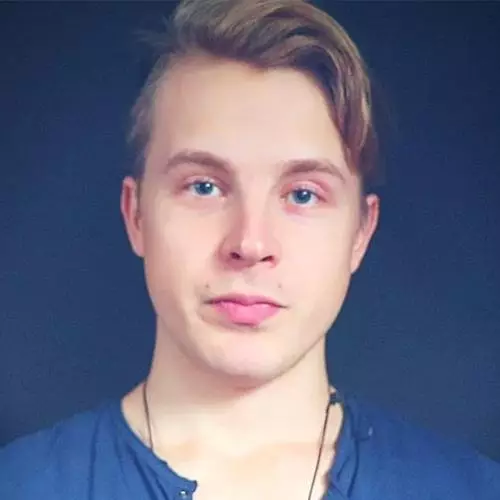 Siim Land
Founder, Body Mind Empowerment
The BiohackingCongress brings together groups of people who otherwise wouldn't meet and helps to overcome boundaries between health, business, and science.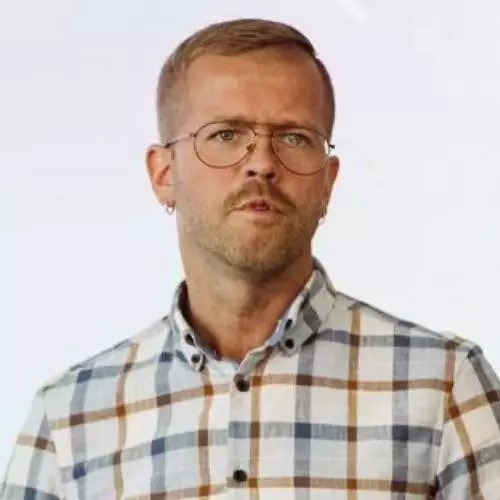 Kaspars Vendelis
Co-Founder, Biohacking.lv
BiohackingCongress in London gathered all the European most influential biohackers, experts, and leaders in one place. To share ideas, insights, and trends. The event was valuable for its speakers' content. But almost underappreciated is the communications and networking part in non-formal conversations during the breaks. So many valuable topics and themes were discussed before and after the official part. Two thumbs up!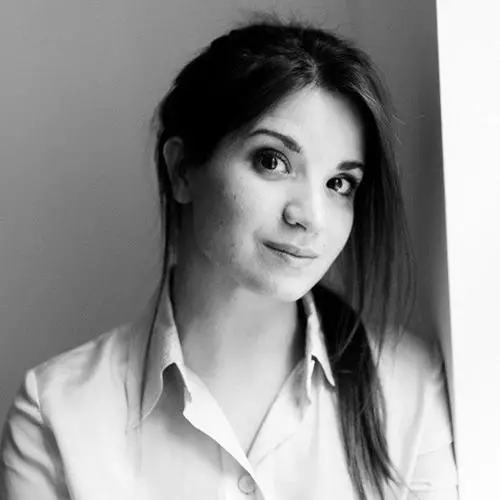 Nikolina Lauc
GlycanAge
Co-Founder & CEO, GlycanAge
Great team with amazing energy. Really supportive, I pitched at their event, they helped prepare me with some training session and great mentors. Thank you, BiohackingCongress!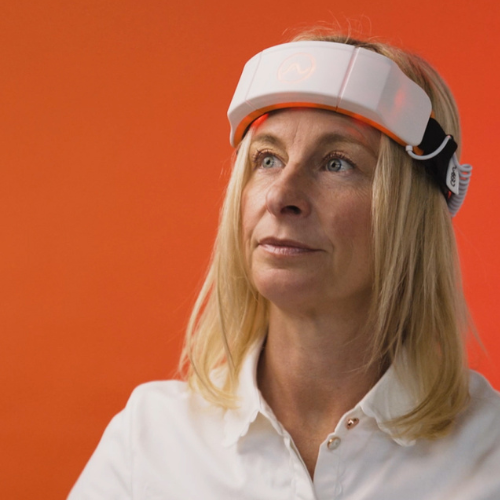 Sarah Turner
CeraThrive
CEO and Co-Founder of CeraThrive
Thank's to Julia and the team at the BiohackingCongress for a great event. The Recharge team had a great time showing the FlexBeam, presenting on red light therapy and meeting all the top speakers and biohackers - we are looking forward to the next event - very well organized and a lot compacted into one day. Inspiring!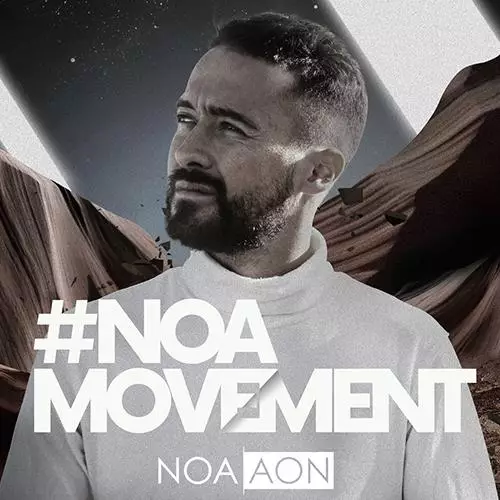 Pavel Stuchlik
Wellness 4 Humanity
Founder of NOA|AON, Managing Partner of Conscious Spaces, Conscious DJ/Producer, Speaker & Serial Impact Entrepreneur
Love these guys what they are about and changing the world for a better place!!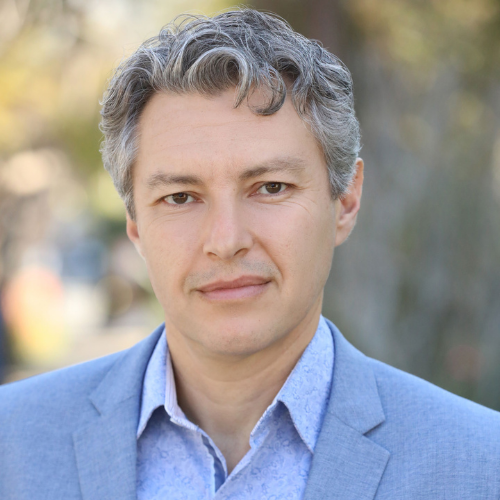 Victor Sagalovsky
Litewater Scientific
Co-Founder and CEO, Litewater Scientific
BiohackingCongress, a new traveling expo series is that perfect convergence of biohackers, doctors, medical professionals, and health seekers interested in the latest paradigm shifting information and technology. It's team of event organizers deliver a professional, compelling, and dynamically nurturing venue with knowledgeable speakers, demonstrations, booths, and a nexus for a community of the like-minded to come together for a weekend of education, empowerment, and experience.
Join our Community
Get Event Discounts,
Special Access to
Exclusive TopBiohacks
and more