Biohacking Congress, Silicon Valley,
November 20, 2020.
Share with Friends:
Get Live Stream Recording following this link: https://py.pl/KogRZ

Join us at Biohacking Congress in Silicon Valley on November 20th, from 9:30 am - 7:30 pm, PT.
It will be an all-day onsite event at a beautiful venue in Menlo Park for a small group and with the Live Stream for our big global community.
For those who can not join us in Silicon Valley, it is still an opportunity to watch the Live Stream of this event.
Hurry up to buy the ticket "Live Stream Admission" before the price increase.
Biohacking, HealthOptimization is not just a fashion trend. It is the way to the future.
Start your Biohacking Journey!
You can get acquainted with a lot of specific information on how to achieve a harmonious combination of technology and the capabilities of the human body for Health Optimization, Performance Optimization, and Longevity.
Create Business Development Opportunities!
You can learn from industry experts, discover new ecological products, technologies, and solutions, as well as trends and opportunities in Biohacking.
Become a part of our community!
Meet like-minded people, friends, potential partners, and clients. Perhaps it will change your life!
The event will consist of:
Enlightening Panel Discussions and Keynote Speeches;
Demo-tables of selected ecological products, digital health devices, and solutions.
Get a Ticket to your Healthy Future now!
You need to be here if you are interested in becoming the best version of yourself!
Become a Partner of Biohacking Congress:
Put your company at the Head of an absolutely progressive global trend.
Capture leadership positions in the Biohacking market.
Meet Clients and Partners.
Please find Partnership opportunities in the Presentation: http://bit.ly/BiohackingCongress
We want to help create a world in which millions more people are engaged with their health, and living Happy, Aware, Wholesome, and Long Lives.
Join us on our Mission!
*Non refundable tickets.
Speakers
x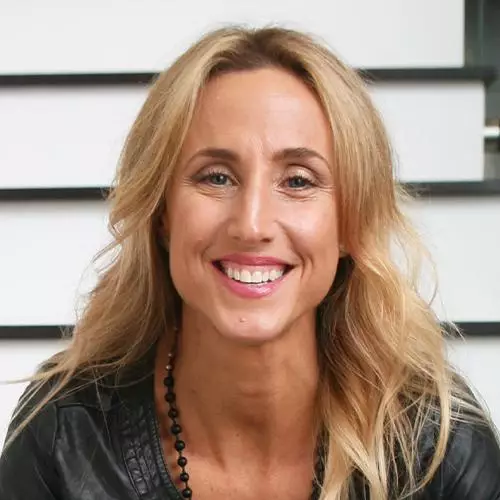 Kristin Weitzel
Founder, Warrior Woman Mode: Nutrition + Optimal Wellness
Kristin is a health and high-performance maven, certified fitness trainer, breathwork and cold exposure instructor, and nutritionist with a focus on guiding women to optimal health. Taking action is her nature, coaching others to create lasting change and build stronger, healthier futures by taking full control of their biology, food, and fitness. Her achievements as a brand strategist, entrepreneur, and global marketer for Fortune 500 brands have given her the ability to travel far and wide and continually discover how best to advocate for life balance, and see how what we do with our bodies affects how we show up for the world.
On her podcast, WELLPOWER, she blends subject matter expertise and inspiring guests with wit and wisdom to lead listeners on the road to biohacking to achieve their optimal wellness. The show allows Kristin to share with a broader audience the many options in the pursuit of optimal performance. As a progressive voice, dynamic leader, and active biohacking proponent, she questions how far the human body can go and helps people take it there.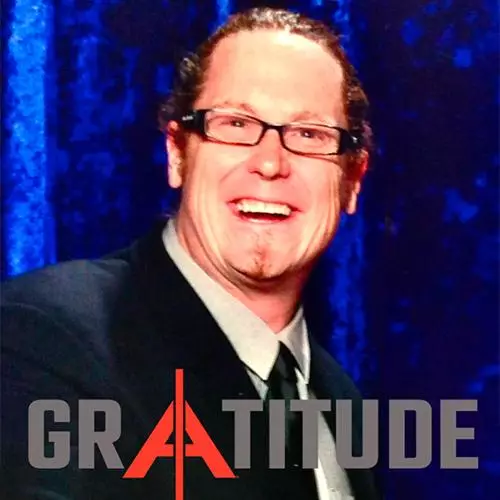 Gordon Hay
Co-founder, inventor, and creative visionary for ALINE Systems Inc.
With over twenty years of invention, patent, and production experience in biomechanical technologies, Hay has helped ALINE become the foot services provider to ESPN's Summer and Winter X Games as well as the world-renowned education and sports training institution, IMG Academy.
Since co-founding the company, he has helped ALINE to evaluate the lower body mechanics of over 100,000 diverse athletes from Olympic medalists to NFL and PGA players.
ALINE is the world's most advanced foot activation system, allowing your feet to move as nature intended by providing transformational alignment, comfort, and balance. Discover better motion and EXPERIENCE improved physical, mental, and emotional health!
Hay's passion for human movement is a result of his childhood battle with severe asthma, which kept him benched on the sidelines of active life. From the bench, he became fascinated by the unique movement patterns that separated the high and low performing players on the field. Finally able to overcome his asthma as a teenager, he jumped into extreme sports. Desperate to push the performance envelope for himself and others, Hay entered the foot services industry in a search for answers.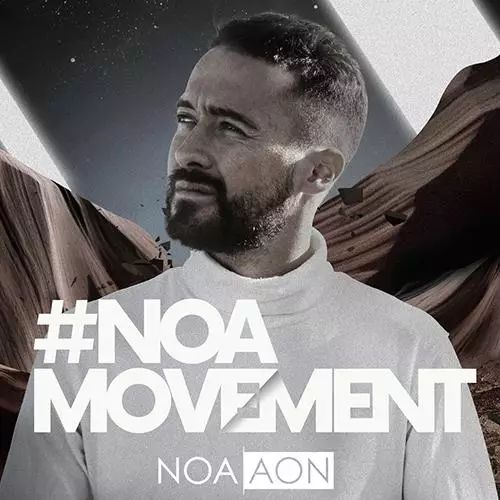 Pavel Stuchlik
Co-Founder, Wellness 4 Humanity. An expert in self-realization technique + application
NOA | AON is symbolic of a shift taking place in the world of contemporary electronic music. By approaching DJing and production with the methodology of a healer, he's set out to "create the modern good" through an ongoing body of work. "NOA" means three different things depending on the language: "freedom" in Hawaiian, "love" in Japanese and "movement" in Hebrew. "AON," its palindrome, stands for "all or nothing." Either concept is but one side of the same coin and together they stand for a collective celebration of life as expressed through the musical medium.
NOA | AON is the entertainment industry alias of Pavel Stuchlik, a former professional athlete, entrepreneur and motivational speaker born in the winter of 1991 in the Czech Republic. Stuchlik has raced on every Continent as a professional cyclist. It was during that time that he started his first business selling carbon bicycle parts via an online store called Pavel's Vision. Perhaps most notably, he was until recently a major franchise owner of OrangeTheory Fitness, a multi-million dollar fitness franchise with over 600 locations in the U.S. and more than 1,000 locations worldwide in at least 10 countries. Stuchlik is closely aligned with OrangeTheory Fitness as a DJ and host of live events, to this day. In his early 20's, the rigors of competitive sports began to wear on Stuchlik. An unforgivingly grueling training schedule nevertheless resulted in a series of disappointing results, leaving Stuchlik with a life-threatening case of the Epstein-Barr virus. Forced to withdraw from the competitive cycling circuit and needing an alternate avenue into which he could channel his psychic energy, Stuchlik embarked on a soul-searching quest that carried him across the globe.
On a ten-day darkened retreat in Thailand, during which time he had no food nor internet access and only limited human contact, Stuchlik came to the conclusion that his purpose in life was to move people through music. It was there in an environment of sensory deprivation insofar as modern civilization was concerned, yet surrounded by raw nature, that Stuchlik had his epiphany. After Thailand and returning to society, Stuchlik re-discovered his musical roots. Coming from a music-oriented family and having deejayed since the age of 14, the return to DJing came naturally. In addition to spending countless hours learning music production, professional studio techniques and toying around on analog and digital audio workstations, Stuchlik was able to eventually bring the quality of his music productions to where you felt comfortable taking the leap into the world of professional DJing. NOA | AON has performed in major U.S. markets, including Atlanta, San Francisco, Los Angeles, Miami, and in the Black Rock Desert, Nevada, the latter being the site of the infamous Burning Man Festival. At the 2017 edition of Burning Man, Stuchlik performed seven separate DJ sets. He's also performed at Imagine Festival in Hampton, Georgia.
Stuchlik has recently earned a reputation as both a prolific solo artist and remixer. After reimagining songs by the likes of Kygo and The Chainsmokers, Stuchlik released original singles like "BE-DO-HAVE" and "I Am Infinite" in rapid succession. He also curates some of the fastest-climbing playlists on Spotify, owing in no small part to the universal appeal of his playlists. The NOA | AON sound exists somewhere between progressive house and progressive trance, an anthemic, euphoric statement that reflects the artist's enchanting fervor. Elements of future bass, Latin music and even classic house are tastefully woven in, resulting in a cohesive style that elegantly ties together his live sets and studio cuts. As his process evolves, he is also incorporating ancient musical instruments into his productions. Stuchlik intends to create scientifically-tested music that helps bring life to his vision as a modern healer. NOA | AON is fighting his way via positivity to the forefront of today's collective consciousness. Watch and participate as his message of unity continues to unfold. December 2017 will see Stuchlik complete his metamorphosis into the NOA | AON persona. The performance alias unlocks the power of Stuchlik's artistic duality, where NOA and AON represent a ying-yang balance as expressed through electronic music. Two self-titled E.P.s will be simultaneously released in December, the one E.P. titled, NOA, and the other titled, AON. Where curious observers may inquire of Stuchlik: Is he an entrepreneur? Is he a professional athlete? Is he a DJ/producer? Is he a family man? Stuchlik will answer resoundingly and with music, "All of the above! My goal is to create the modern healing music.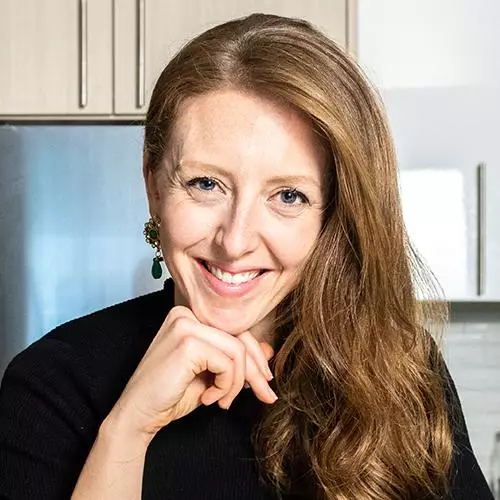 Casey Means, MD
Co-Founder, Levels Health | Health Optimizing Physician
Casey Means, MD is a Stanford-trained physician, Chief Medical Officer and Co-founder of metabolic health company Levels, and Associate Editor of the International Journal of Disease Reversal and Prevention. Her mission is to maximize human potential and reverse the epidemic of preventable chronic disease by empowering individuals with tech-enabled tools that can inform smart, personalized, and sustainable dietary and lifestyle choices. Dr. Means's perspective has been recently featured in Forbes, Entrepreneur Magazine, The Hill, Metabolism, Endocrine Today, Endocrine Web, Well + Good, and Dr. Michael Greger's (author of How to Not Die) video series.
In 2020, she has been a guest on The Optimal Performance Podcast, Biohacker Babes, The Neuro Experience, Veggie Doctor Radio, and many others speaking about the important of metabolic health.
She is an award-winning biomedical researcher, with past research positions at the NIH, Stanford School of Medicine, and NYU.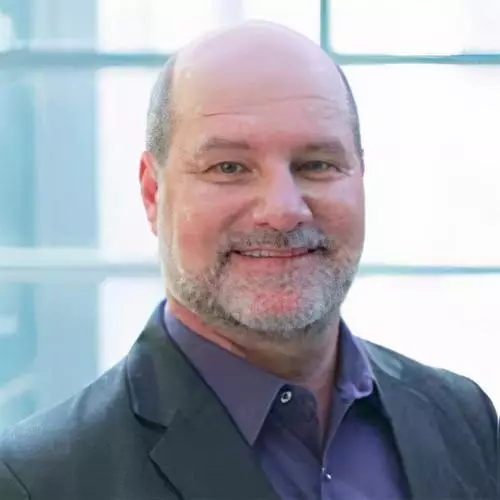 Patrick K. Porter, Ph.D
Chief Officer, BrainTap
Patrick invented the first portable light and sound neuro-trainer and, through over 2300 clinics, has sold millions of his 1200+ brain-hacking sessions that create peak states of consciousness.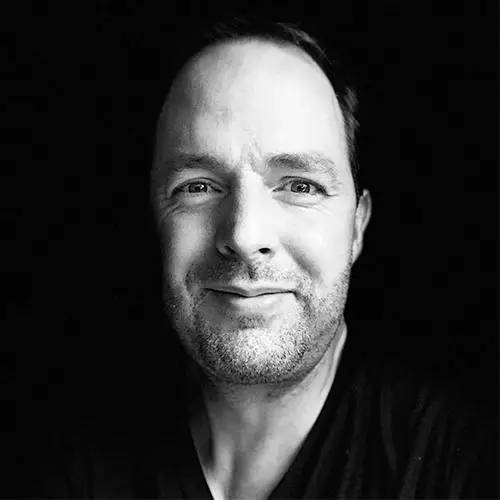 Richard Hanbury
CEO, Sana Health
Richard Hanbury is the founder of Sana Health; a neuromodulation platform for pain relief and deep relaxation. Richard developed the technology behind Sana to eradicate his own life-threatening pain problem following a spinal cord injury from a jeep crash near Sana in Yemen in 1992.
Richard has an MBA (Healthcare) from the Wharton School, and DipLaw (College of Law London). The original benchtop device removed all his nerve damage pain in 3 months, saving his life. He has spent 25 years developing the Sana technology from the original benchtop device to the current device undergoing clinical trials.
Sana uses pulsed light and sound, and a heart rate variability feedback loop, to guide the user into a deep state of relaxation. Clinical trials have just been completed in Opioid Use Disorder and Fibromyalgia. Sana is Planning to launch in Fibromyalgia in 2021.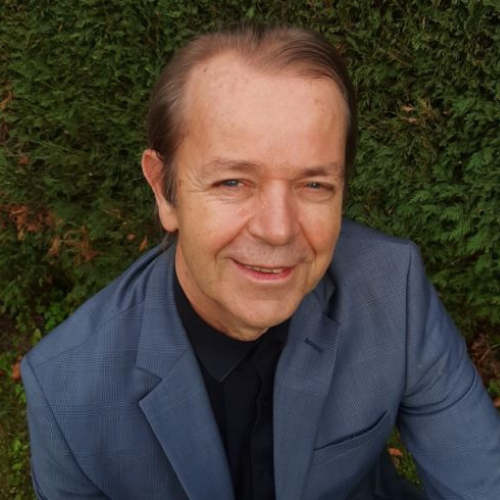 Michel Aerts
International Commercial Director and Co-Founder, COMOSYSTEMS.
Former California yoga and meditation teacher, I joined the research team ten years ago when CMO technology was still the historic first company scientifically involved in the understanding of electromagnetic stress. When I read the whole scientific file they had cumulated over 15 years of research by a brilliant international team of experts, something popped in my mind: this technology was not just " another EMF protection" like we find everywhere! It had such a quantified impact on most physical and neurophysiological markers, that I realized this technology, in fact, was one of the most advanced, innovative and ahead of times health optimizer: a biohack stabilizing most ion concentration in your cells!
I introduced this concept in a conference given at the Health Optimization Summit in London in 2019 to the main influencers at the time: within weeks, the message went viral, and today, CMO technology have received international recognition and is promoted and recommended by top influencers in the world biohacking industry.
CMO technology, it is a "2-in-1" advanced Biohack:
You have strong, scientifically proven efficacy to cope with electromagnetic stress
You will benefit from an outstanding "health lifter" that will help most biohackers, to measure and reach their objectives in terms of performance. Besides the overall feeling of balance and alertness, most devices for health tracking, such as H.R.V will confirm your progress.
Follow us and join the conversation on Instagram and Facebook.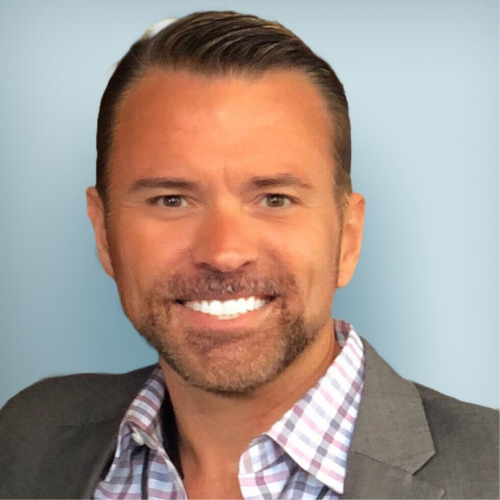 Mark Young
CEO, Zona Health
With a résumé steeped in business startups and entrepreneurial ventures, Mark Young joined the Zona Health team in 2016 with a single purpose: to make the Zona Plus a household name. To say that Young's background is diverse would be an understatement, but "one consistent thread ties it all together," he would say, "and that is a passion for education … delivering practical solutions in a way that invites people in." And, at Zona Health, education is the key to engagement.
Although Young's credentials are impressive on their own (holding a variety of graduate degrees), he says that it is experience that matters most. Credited for the launch of previous tech startups, Young is no stranger to world of compliance, marketing, and scalable growth.
"It is our burden to provide the public with effective, scientific – and always government-compliant - solutions," he says, "healthy, natural solutions."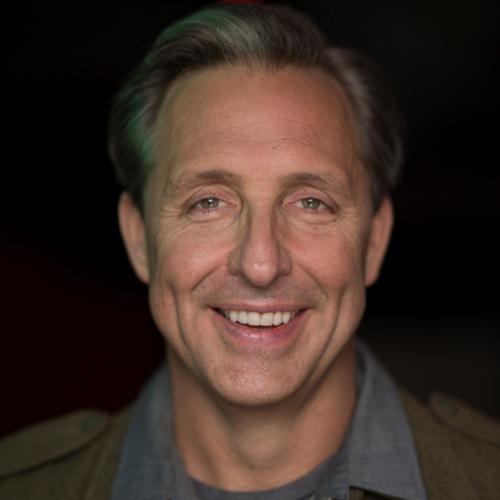 Dave Asprey
Founder & Chairman, Bulletproof
Dave Asprey is the Founder & Chairman, Bulletproof. He is a three-time New York Times bestselling science author, host of the Webby award-winning podcast Bulletproof Radio, and has been featured on the Today Show, CNN, The New York Times, Dr. Oz, and more.
Over the last two decades Dave, the "Father of Biohacking", has worked with world-renowned doctors, researchers, scientists and global mavericks to uncover the latest, most innovative methods, techniques and products for enhancing mental and physical performance. Dave has personally spent nearly $2 million taking control of his own biology - pushing the bounds of human possibility all in the name of science and evolution. The creator of the Bulletproof Diet and innovator of Bulletproof Coffee, Collagen Protein supplements and many more advances in commercial wellness products, Dave's mission is to empower the entire globe with information and knowledge that unlocks the Super Human in everyone at any age. The proof of these advancements are better sleep, energy, and expanded capacity for all. Be a better partner, parent, provider, and overall human being in every aspect of life. Be Proof. Be Bulletproof.
Through the Bulletproof Diet, Dave has maintained a 100-pound weight loss, improved his sleep, and upgraded his brain, ultimately transforming himself into a better entrepreneur, a better husband, and a better father. Dave has helped hundres of thousands of people perform at levels far beyond what they'd expect, and without burning out or getting sick.
In addition to hosting Bulletproof Radio, a Web Award-winning podcast, Dave is currently serving as the founder, CEO or Chairman of six health, wellness and biohacking companies. Please head to DaveAsprey.com for information about the World of Dave Asprey.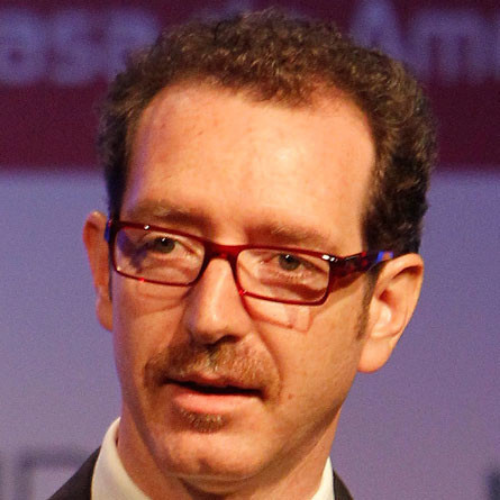 Victor Chapela
Co-Founder & CEO, Suggestic
Victor Chapela is Co-founder & CEO of Suggestic, based out of Palo Alto, CA. Suggestic's mission is to empower over a billion people to lead healthier, happier and longer lives by allowing food to become medicine.
Suggestic has created a personalized nutrition publishing and development platform that empowers businesses to release their own apps with dynamic nutrition guidance and content. Unlike all other nutrition companies, Suggestic does not compete content creators, app publishers, clinics, gyms, coaches or dietitians. We empower all of them to further engage their customers by providing digital convenience and ease of use.
Mr. Chapela has over 30 years of entrepreneurship experience. During this time, he has founded six technology related companies in the US and Mexico. Three of his companies have been successfully acquired.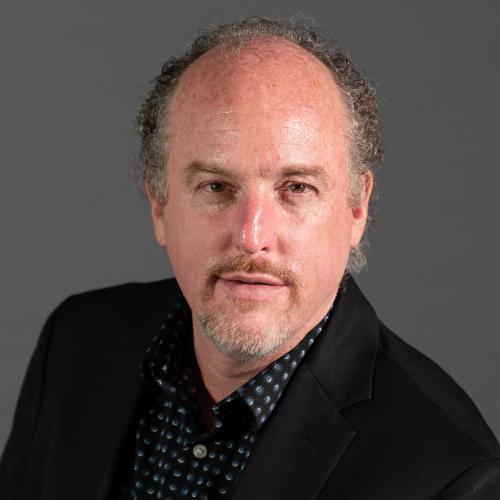 Christopher Shade, PhD
Founder & CEO, Quicksilver Scientific
Christopher Shade, PhD, Founder and CEO of Quicksilver Scientific, continues to be the driving force of development and innovation. Dr. Shade's vast depth and breadth of knowledge, passion for healing, and intuitive understanding of chemistry and biology are reflected in Quicksilver Scientific's well-designed detoxification protocols, unique supplement delivery systems, and patented mercury speciation test.
Dr. Shade is a recognized expert on mercury and liposomal delivery systems. He has lectured and trained doctors in the U.S. and internationally on the subject of mercury, heavy metals, and the human detoxification system. Dr. Shade's current focus is on the development of cutting-edge, lipid-based delivery systems for nutraceuticals, such as liposomes and micro-emulsion systems, to address the growing need of high quality, affordable detoxification solutions.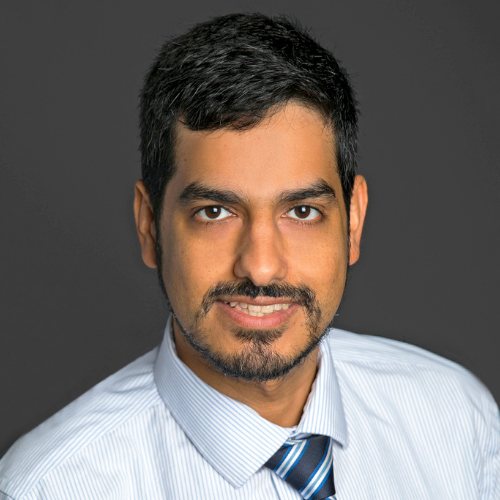 Juan Aguilera MD, PhD, MPH
Post-Doctoral Scholar, Stanford University
Dr. Aguilera is a postdoctoral research fellow at Stanford University and joined the Sean N. Parker Center for Allergy & Asthma Research in 2020. His research focuses on understanding the impact of air pollution on cardiorespiratory health in at-risk populations. Juan obtained his doctoral degree in Interdisciplinary Health Sciences at UT- El Paso and his medical degree at Ciudad Juarez, Mexico. He has investigated the negative health effects of traffic-related air pollutants on physical activity in children with asthma as well as the associations of traffic and transportation-related variables with cardiorespiratory biomarkers in low-income populations from a border community.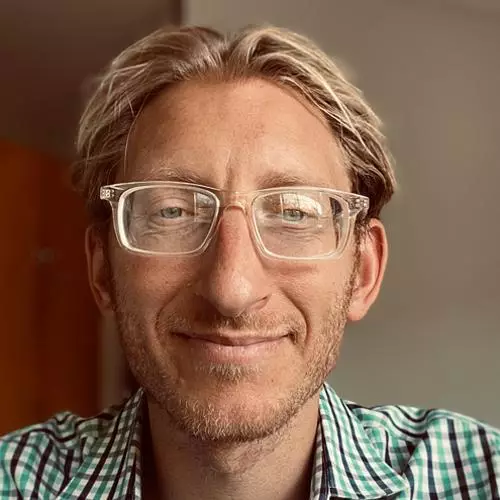 Dr. Scott Sherr
HOMe-SF, HBOT, and Internal Medicine
Board Internal Medicine Physician Certified to Practice Health Optimization Medicine (HOMe) and a specialist in Hyperbaric Oxygen Therapy (HBOT). Dr. Scott is the cofounder of HOMe-SF, the first HOMe clinic in the United States, and also acts as the Chief Operating Officer of HOMe–USA, a nonprofit company pioneered by Dr. Ted Achacoso. Dr. Scott has consulted on a number of wellness projects including the Bulletproof Lab (LA), Remedy Place (LA), LMS Wellness (London), and others. He resides in the Bay Area with his wife and his 4 children.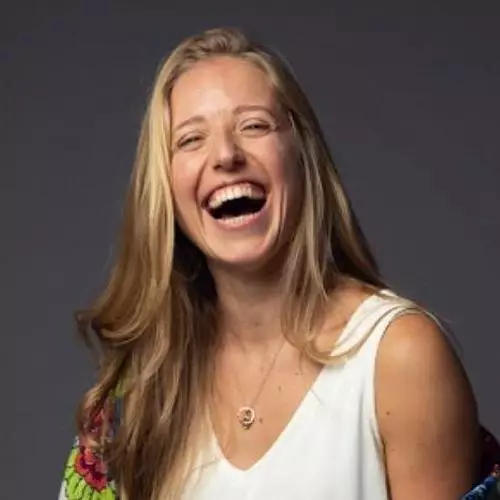 Dasha Maximov
Founder & CEO, WhealthCo
Dasha Maximov, former-management consultant turned health explorer, found that the available information for addressing her chronic pain and depression from multiple concussions was limited and frustrating. Specialists across the globe offered reductionist approaches and outdated recommendations. Her last brain injury was, ironically, when she was doing her masters in neuroscience. Knowing about the brain and feeling the frustration of shrugged shoulders, led her on a path of health exploration to take control of her health and educate herself on alternative ways to heal her brain.

In 2019, after healing many of her immediate, chronic pains via natural hacks, Dasha turned to bring this information to others by organizing The Health Optimisation Summit, Europe's largest alternative and preventative health conference. Quickly she saw that a gap existed in the health world surrounding women-specific health topics.

To solve this, she created WhealthCo, an online global community focused on evidence-based science for women. The online forum bridges together doctors, researchers, healers and 'laywomen' to focus specifically on knowledge sharing about women's health issues. Each week the forum has guest doctors and researchers provide answers to members' questions.

Dasha believes that health is best achieved when a person is informed about their options and that this is possible only through connecting together and learning from each other. A problem is solved much quicker when there are diverse perspectives looking at it from multiple angles.

Follow her and join the conversation on instagram @_dashofhealth or @whealth.co.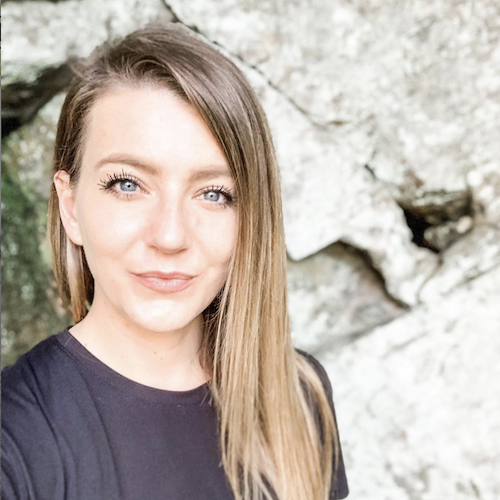 Kayla Osterhoff
Founder & CEO, BIOCURIOUS
Kayla Osterhoff is a health scientist, professional athlete, entrepreneur, health optimization practitioner, and a global leader in integrative mind-body medicine. She is formally trained across the spectrum of health sciences with a bachelor of science in health ecology, master of science in public health, and currently pursuing her doctoral degree in neuropsychophysiology and biochemistry. From childhood to early adulthood, Kayla witnessed the true cost and devastation of mental illness and addiction. This was the catalyst for her career in the health sciences. She was determined to learn about the human body and understand why some people suffer illness and disease, while others don't. What she discovered was that illness and disease are not inevitable, and in fact, can be prevented and cured through lifestyle.
During undergrad, Kayla worked in physical therapy, gaining an appreciation for exercise science and movement modalities, which served as the basis for her athletic accomplishments. She went on to study behavioral science and public health in graduate school and worked for many years as a health scientist at CDC while studying for her Ph.D. Her unique background and expertise across the spectrum of health sciences led her to develop a truly holistic understanding and approach for health optimization, peak performance, and resilience of the mind and body.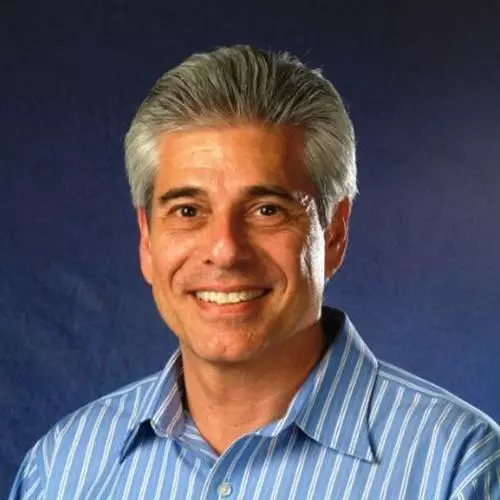 Rob Besner
PSc.D, Co-Founder and Chief Science Officer, Therasage
Rob Besner, PSc.D, the Chief Science Officer, device developer and cofounder of Therasage, Premier Infrared Healing Products, recognized as the leader in integrated infrared technology. Rob has always been an advocate of natural health and wellness. Graduating from Boston University in Pre-Med, Engineering, Psychology, and Business, he continued onto post graduate work at Case Western Medical School and Holistic Medicine. After many years of illness, Mr. Besner's teenage daughter was diagnosed with Lyme Disease. This began his mission to find alternative, holistic and homeopathic avenues of treatment. He discovered the natural healing effects of Infrared frequencies and began developing specialized devices and applications to help his daughter with her health challenge. When he saw the positive results, he felt compelled to share what he had discovered, and formed Therasage, now recognized as the leader in integrated Infrared technology. Therasage has built a reputation with the healthcare community and mainstream public by educating and creating special cutting edge applications and protocols, unique from the rest.
A Professor for the World Federation of Chinese Medicine Societies, annual contributor at the World Committee on Infrared, a member of the Education Committee of the prestigious Hippocrates Health Institute, a presenter at many Medical, Integrative, and Anti-Aging Health Conferences, as well as an invited contributor on many pod-casts online summits, on-air radio and TV health shows around the world, best-selling author, and considered a leading scientist in the field of Integrated InfraRed technology. Besner continues to research and develop new devices and health science applications to bring the power of healing with nature to the world.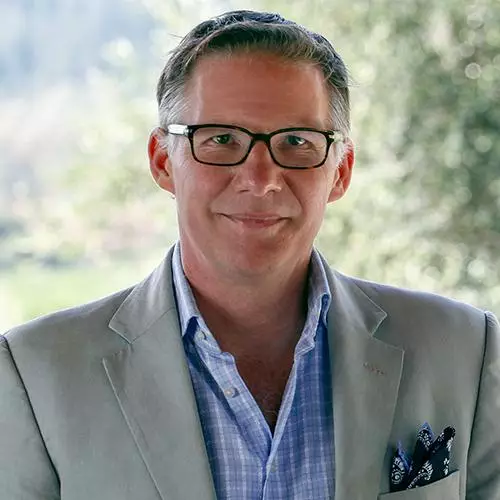 Dorian Greenow
Founder, Keto-Mojo
In 2015, Dorian weighed 210 lbs, was constantly tired, on anti-depressants, and had nearly all the markers for metabolic syndrome. Within six months of following the ketogenic diet, he had lost 47 lbs, came off all medications, and finally got his mojo back. The Ketogenic lifestyle changed his life, and he wanted to give back.
However, Ketone testing was expensive - meters and test strips were produced by a few big players in the bio-tech industry - therefore inaccessible to many in need. This was an industry that needed to be disrupted. After many months and countless doors closed in his face, he succeeded in creating an FDA approved meter and testing strips that were more accurate and affordable than any other in the market, and Keto-Mojo was born.
Over the past 5 years, Dorian has attended and spoken at numerous conferences globally. Dorian and his wife Gemma have worked extensively with the ketogenic community to learn and understand the many facets of the scientific underpinnings which lead to overall medical benefits. They have founded The Ketogenic Foundation, a 501(c)(3)non-profit Public Charity, which fosters Ketogenic Education, Medical Research, and Information Sharing for the benefit of improving the health of humankind.
Agenda
| | | | |
| --- | --- | --- | --- |
| 09:30 - 10:00 am | Opening, DJ set | Coming back to our true essence, human connection, hearth coherence exercises, and icebreaker through music 432 HZ on a modern beat. | Pavel Stuchlik, NOA | AON |
| 10:00 - 10:15 am | Introduction | | Julia Smila |
| 10:20 - 11:00 am | Online Lecture | Fasting, tips from the new book "Fast This Way". | Dave Asprey |
| 11:00 - 11:40 am | Online Lecture | Enlighten your life with Infrared ..Sun's Magical Frequencies. | Rob Besner |
| 11:40 - 12:20 am | Lecture | How to Bio-Hack Your Brain with Light, Sound & Vibration. | Patrick K. Porter |
| 12:20 - 1:00 pm | Lecture | Bio-Individuality: Managing what you Measure. | Dorian Greenow |
| 1:00 - 1:40 pm | Lecture | Restoration of Vascular Function using Isometric Therapy. | Mark Young |
| 1:40 - 2:20 pm | Lecture | Biohacking for Women: What Tests are Important and Why. | Dasha Maximov |
| 2:20 - 2:40 pm | Lunch | | |
| 2:40 - 3:00 pm | Performance | Teachings of NOA|AON, System Reset - Interactive Workshop Experience, perfect for in-person and/or home, best with a friend. | Pavel Stuchlik, NOA | AON |
| 3:00 - 3:20 pm | Online Speech | Bio-Hacking Footwear for amplifying your active life | Gordon Hay |
| 3:20 - 4:00 pm | Lecture | Find Your Warrior Mode: Ways to Optimize Fitness + Fuel. | Kristin Weitzel |
| 4:00 - 4:10 pm | Speech | Suggestic | Victor Chapela |
| 4:10 - 4:50 pm | Lecture | Optimizing the human operating system. | Kayla Osterhoff |
| 4:50 - 5:00 pm | Online Speech | Richard broke his back in Yemen in 1992, he created a device for the treatment of fibromyalgia and neuropathic pain. | Richard Hanbury |
| 5:00 - 5:40 pm | Lecture | Be a Smurf: Dive into the Fountain of Youth with HBOT, Health Optimization Medicine, and Bluetropics. | Dr. Scott Sherr |
| 5:40 - 6:00 pm | Speech | Bioavailability as the missing link in biohacking. | Christopher Shade, PhD |
| 6:00 - 7:00 pm | Panel Discussion | Innovation technologies, solutions and products that promote Healthspan | |
| 7:00 - 7:30 pm | Closing, DJ set | Visual Journey through healing dance, movement, and powerful exercises. | Pavel Stuchlik, NOA | AON |
Venue
Allied Arts Guild
75 Arbor Rd, Menlo Park, CA 94025
Testimonials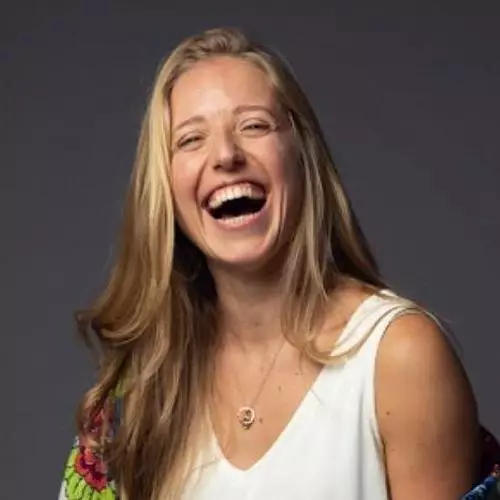 Dasha Maximov
WhealthCo
Founder & CEO, WhealthCo
It was so wonderful getting to see fellow speakers and biohacking companies together again despite the challenges of 2020. I'm always looking for opportunities to learn more from and connect with specialists and this event in Menlo Park allowed me to do just that!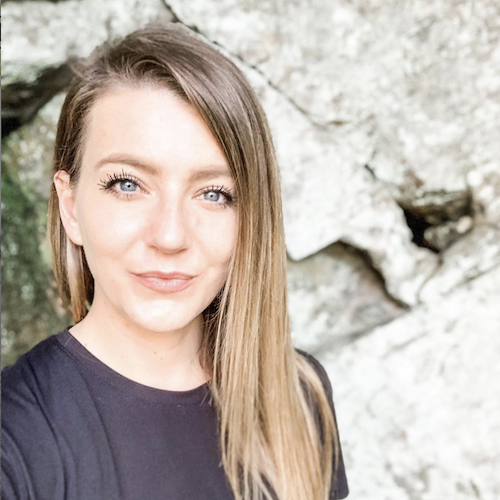 Kayla Osterhoff
WhealthCo
Founder & CEO, BIOCURIOUS
I'm still buzzing from the Biohacking Congress event in Menlo Park last week! The speakers were incredibly knowledgeable and provided such value in their lectures, the vendors were extremely high-quality offering biohacking goodies to take home, the attendees were just lovely, and it was so refreshing to connect in-person with my biohacking fam! I can't wait to attend the next Biohacking Congress in the Spring!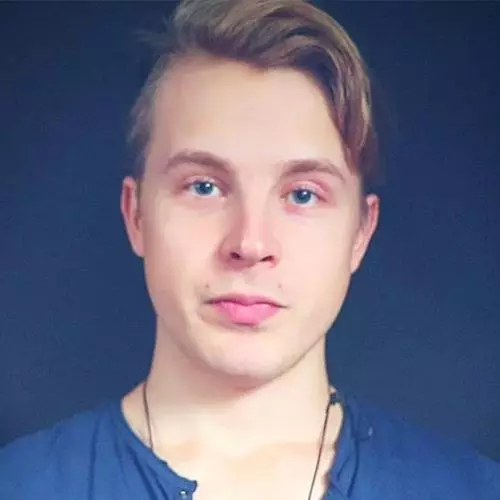 Siim Land
Founder, Body Mind Empowerment
The BiohackingCongress brings together groups of people who otherwise wouldn't meet and helps to overcome boundaries between health, business, and science.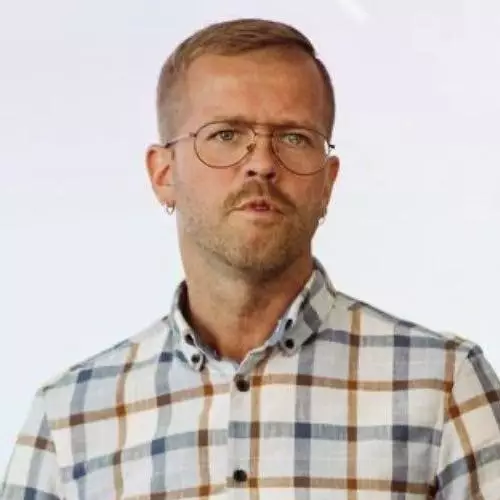 Kaspars Vendelis
Co-Founder, Biohacking.lv
BiohackingCongress in London gathered all the European most influential biohackers, experts, and leaders in one place. To share ideas, insights, and trends. The event was valuable for its speakers' content. But almost underappreciated is the communications and networking part in non-formal conversations during the breaks. So many valuable topics and themes were discussed before and after the official part. Two thumbs up!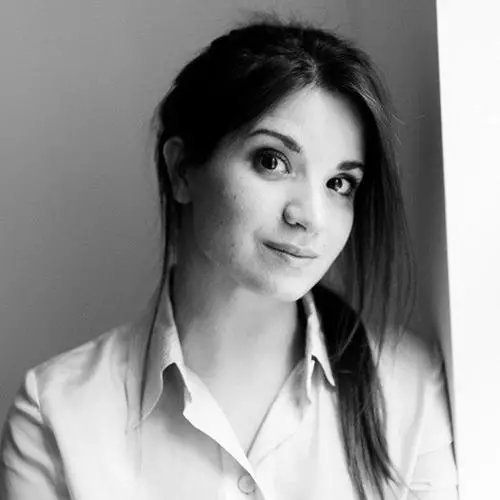 Nikolina Lauc
GlycanAge
Co-Founder & CEO, GlycanAge
Great team with amazing energy. Really supportive, I pitched at their event, they helped prepare me with some training session and great mentors. Thank you, BiohackingCongress!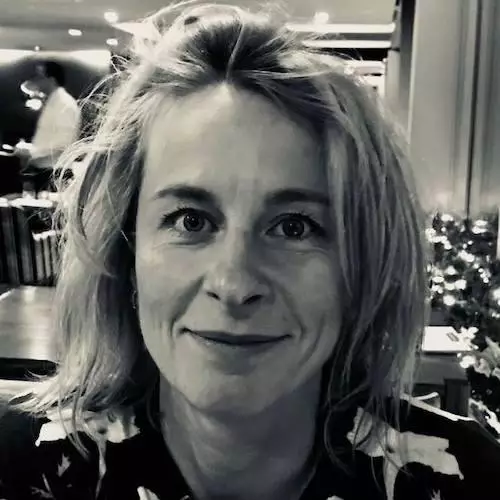 Sarah Turner
Recharge
Science Manager, Recharge
Thank's to Julia and the team at the BiohackingCongress for a great event. The Recharge team had a great time showing the FlexBeam, presenting on red light therapy and meeting all the top speakers and biohackers - we are looking forward to the next event - very well organized and a lot compacted into one day. Inspiring!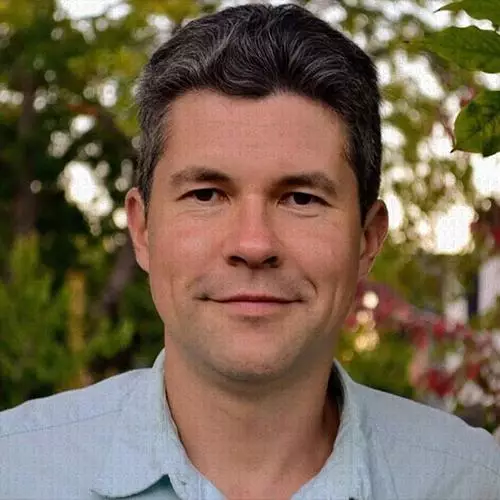 Vasily Nikolaev
Unicorn Lab
Fundraising Advisor
I know the team from Biohacking Congress for a long time; they are top-level professionals with tons of experience, connections, and lots of energy to provide superior service to their clients. They are particularly strong in helping companies in their Business Development activities in the USA and have a very strong network of investors here.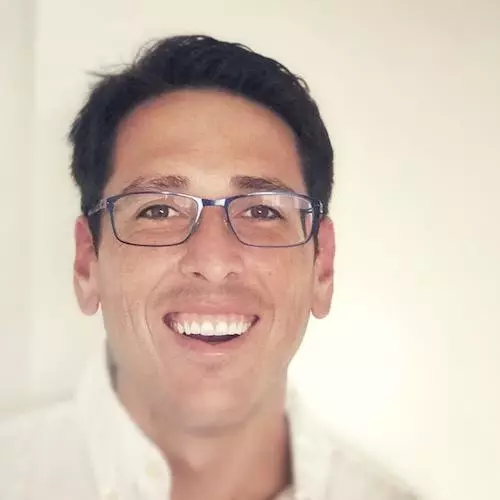 Wesley King
Coherent Capital
Biohacking Investment Banker
It was a pleasure being at such a well hosted and run event! I go to so many startup pitch events, and this was one of my favorites. Informative and engaging throughout, and the investors asked fantastic questions.
Join our Community
Get the latest news about the Biohacking world, discounts, and more