BiohackingCongress, Miami,
October 16-17.
Ticket Information

Join a life-changing weekend, onsite BiohackingCongress in Miami on October 16-17, 2021!
- Learn from 25 Top Speakers on Biohacking, HealthOptimization, and Longevity.
- Discover 20+ selected Health companies, Ecological products, and Digital Health technologies.
If you can not join us at the venue you are welcome to watch the Live Stream and ask your questions to speakers online.
Hurry up to buy your Ticket "Onsite Admission" or "Live Stream Admission".
- Start your Biohacking Journey! Learn from the first hands how to build your health foundation using scientific knowledge and optimization strategies.
- Get acquainted with a lot of specific information on how to achieve a harmonious combination of technology and the capabilities of the human body.
- Become a part of our Community. Create business development opportunities. Find new Partners and Clients. Meet like-minded people and friends. Perhaps it will change your life!
The event will consist of:
- Enlightening Lectures, Keynote Speeches, and Panel Discussions;
- Expo-zones of selected ecological products, digital health devices, and solutions.
Get a Ticket to your Healthy Future now! You need to be here if you are interested in becoming the best version of yourself!
Become a Partner of BiohackingCongress:
- Put your company at the Head of an absolutely progressive global trend.
- Capture leadership positions in the Biohacking market.
- Meet Clients and Partners.
Please Apply to discuss Partnership opportunities.
We want to help create a world in which millions more people are engaged with their health, and living Happy, Aware, Wholesome, and Long Lives. Join us on our Mission!
Speakers
x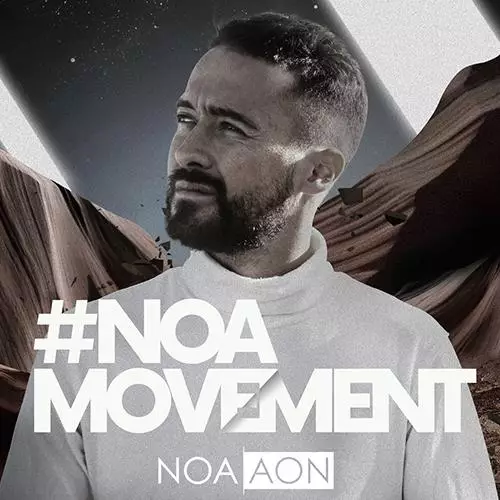 Pavel Stuchlik
Co-Founder, Wellness 4 Humanity. An expert in self-realization technique + application
Pavel Stuchlik is a former professional athlete, entrepreneur, and motivational speaker born in the winter of 1991 in the Czech Republic. Stuchlik has raced on every Continent as a professional cyclist. It was during that time that he started his first business selling carbon bicycle parts via an online store called Pavel's Vision.
Perhaps most notably, he was until recently a major franchise owner of OrangeTheory Fitness, a multi-million dollar fitness franchise with over 1200 locations worldwide including Mexico. Stuchlik is still closely aligned with OrangeTheory Fitness as a Regional Developer, Franchise Owner, and DJ for national conventions.
In his early 20's, the rigors of competitive sports began to wear on Stuchlik. An unforgivingly grueling training schedule nevertheless resulted in a series of disappointing results, leaving Stuchlik with a life-threatening case of the Epstein-Barr virus. Forced to withdraw from the competitive cycling circuit and needing an alternate avenue into which he could channel his psychic energy, Stuchlik embarked on a soul-searching quest that carried him across the globe. On a ten-day darkened retreat in Thailand, during which time he had no food nor internet access and only limited human contact, Stuchlik came to the conclusion that his purpose in life was to move people through music. It was there in an environment of sensory deprivation insofar as modern civilization was concerned, yet surrounded by raw nature, that Stuchlik had his epiphany.
After Thailand and returning to society, Stuchlik re-discovered his musical roots. Coming from a music-oriented family and having deejayed since the age of 14, the return to DJing came naturally. In addition to spending countless hours learning music production, professional studio techniques, and toying around on analog and digital audio workstations, Stuchlik was able to eventually bring the quality of his music productions to where you felt comfortable taking the leap into the world of professional DJing.
Now...he is bringing all of his passion, expertise, and favourite life hacks and optimization upgrades to life. In the form of workshops, retreats, and seminars NOA AON continues to evolve into an unstoppable force for the highest good of all. He believes that this is just the beginning. His unique combination of skill sets, in addition to his contagious positive energy, make for unforgettable experiences!!!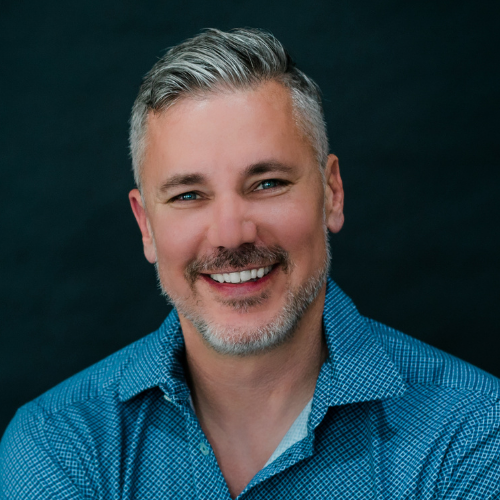 Shawn Wells, MPH, RD, LDN, CISSN, FISSN
Nutritional biochemist and Expert on Health Optimization
Shawn Wells MPH, LDN, RD, CISSN, FISSN is the world's leading nutritional biochemist and expert on Health Optimization.
He has formulated over 500 supplements, food, beverages, and cosmeceuticals and patented 10 novel ingredients and is now known as the Ingredientologist - the scientist of ingredients. Formerly a Chief Clinical Dietitian with over a decade of clinical experience, he has counseled thousands of people on innovative health solutions such as keto, paleo, fasting, and supplements. He has also personally overcome various health issues including Epstein-Barr Virus, Chronic Fatigue Syndrome, Fibromyalgia, depression, insomnia, obesity, and a pituitary tumor.
As a world-renowned thought-leader on mitochondrial health, he has been paid to speak on five different continents. His insights have been prominently featured in documentaries, nationally syndicated radio programs and regularly on morning television. His expertise can help any health-conscious individual to better manage stress and experience higher performance and more energy through utilizing his practical research-backed solutions.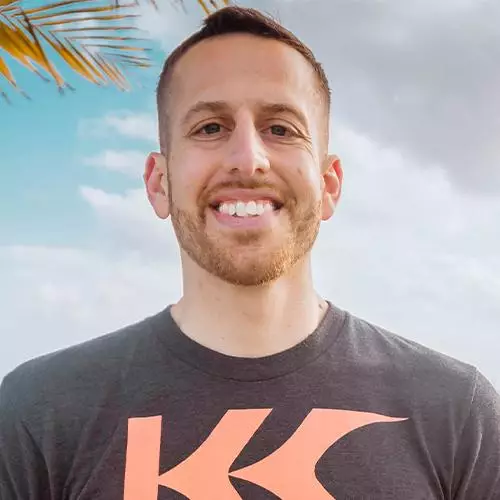 Ben Azadi
Founder of Keto Kamp
In 2008, Ben Azadi went through a personal health transformation of shredding 80 pounds of pure fat. Ever since, Ben Azadi, FDN-P, has been on a mission to help 1 billion people live a healthier lifestyle.
Ben is the author of three best-selling books, The Perfect Health Booklet, The Intermittent Fasting Cheat Sheet, and The Power of Sleep. Ben has been the go-to source for intermittent fasting and the ketogenic diet.
He is known as 'The Health Detective' because he investigates dysfunction, and he educates, not medicates, to bring the body back to normal function. Ben is the founder of Keto Kamp; a global brand bringing awareness to ancient healing strategies such as the keto diet and fasting.
Ben is the host of a top 15 podcast, The Keto Kamp Podcast; and the fast growing Keto Kamp YouTube channel with over 115,000 subscribers.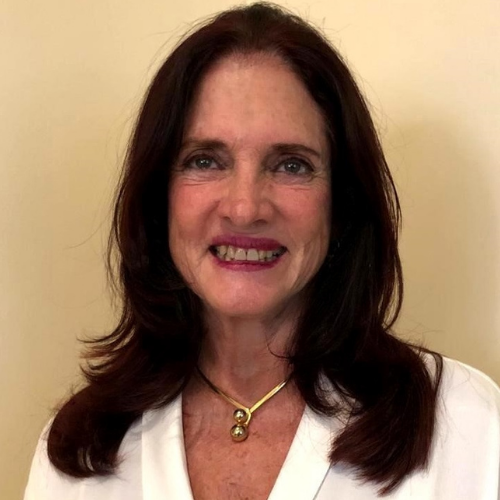 Dr. Silvia Menéndez Cepero, PhD
Scientific Advisor, OZOLABS Company
Dr. Silvia Menéndez Cepero is a PhD in Chemical Sciences, Senior Researcher, Specialist in Ozone Therapy, Level I Biotechnologist and was the Director of the Ozone Clinic of the National Center for Scientific Research (CNIC) of Cuba since its inception in 1994 until 2011, when she retired. She was a member of the Scientific Degrees Commission and the General Scientific Council of the CNIC, as well as of the Permanent National Court of Chemistry (for the defense of doctoral theses). She has been a scientific advisor to the OZOLABS Company, LLC (www.ozolabs.com) since 2017 and belongs to the Scientific Advisory Council of the World Federation of Ozone Therapy (with its acronym in English WFOT- www.wfot.org). She introduced ozone therapy in Cuba in 1986. She has directed more than 40 1st Degree Specialist theses by doctors and dentists in the field of ozone therapy, as well as 10 Master's theses (Biology, Pharmacology, Medical Emergencies, Natural and Traditional Medicine, Bioenergetic Medicine and Dental Emergencies) and 4 PhD theses (Medical Sciences and Pharmaceutical Sciences).
Dr. Menéndez authored more than 50 articles in the last 20 years, which were published in peered-reviewed journals. She also published several books on the subject of ozone therapy and holds two patents (one of them international), 2 drug registrations (OLEOZON® oral for the treatment of giardiasis and topical OLEOZON® for the treatment of epidermophytosis) and a new therapeutic indication (topical OLEOZON® for the treatment of impetigo). She has taught 65 ozone therapy courses, both national and international. She has participated in 131 international conferences, presenting more than 300 research papers on the subject of ozone therapy. She has been a guest speaker in different countries such as Spain, Italy, Austria, Germany, India, Egypt, Japan, Mexico, Argentina, Colombia, Brazil, Peru, the United States and Barbados. Dr. Menéndez molecularly characterized a new mechanism of action for ozone (ozone oxidative preconditioning), allowing the establishment of new therapeutic strategies for ozone therapy. These works have made it possible to develop new medical applications for ozone on a solid scientific basis. Dr. Menéndez's work has contributed decisively to the clarification of the mechanisms of action of ozone, increasing the knowledge about its biochemical and pharmacodynamic properties, demonstrating how ozone therapy carried out under controlled conditions can be used, with beneficial effects, in apparently not related diseases. Dr. Menéndez has developed treatments for different diseases of social importance, with relevant clinical- investigative work. Dr. Menéndez has earned international recognition for her work and has received a number of national and international awards in the field of ozone therapy.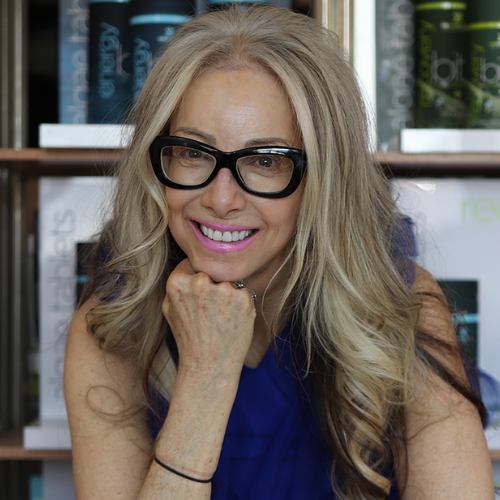 Catharine Arnston
Founder, CEO and Chief Scientific Officer, ENERGYbits Inc.
Catharine Arnston is an expert in algae nutrition, a wellness thought leader, an experienced entrepreneur, and sought after speaker. She has an MBA, BA Hons and is a Board Certified Health Coach, Catharine's journey into the fascinating world of algae began in 2008 when her younger sister was diagnosed with breast cancer and advised by her oncologist that an alkaline diet would improve her healing.
Catharine left her 25-year corporate career to help her sister identify which foods were alkaline and this led her to algae - the most alkaline, chlorophyll-rich, high-protein, nutrient-dense food in the world. When Catharine learned that algae's vast healing properties were documented in tens of thousands of scientific studies but that none of these studies or benefits were known outside of Asia, she knew she needed to do something.
And so ENERGYbits® was born. Catharine has spent the last ten years researching algae, writing papers, giving presentations, lecturing at conferences, and speaking on 150+ podcasts to explain the benefits of algae. To do this, she read thousands of scientific papers that detailed, validated, and confirmed algae's nutritional, health, longevity, and global benefits. Remarkably none of these findings are known by consumers. It is Catharine's vision and passion to change this and while she is not a Ph.D., her scientific fluency allows her to explain algae with such simplicity and clarity, it quickly becomes obvious why algae is something we all urgently need. Catharine's passion for algae is contagious, inspiring and thought-provoking. Her efforts have led to algae being better understood by educators, consumers, doctors, and wellness practitioners. Even the United Nations and NASA endorse algae as the most nutrient-dense food in the world and the answer to world hunger. Catharine's extensive knowledge and playful personality is both entertaining and educating and her speaking style leaves audiences informed, uplifted, and hopeful. She looks forward to doing the same for you.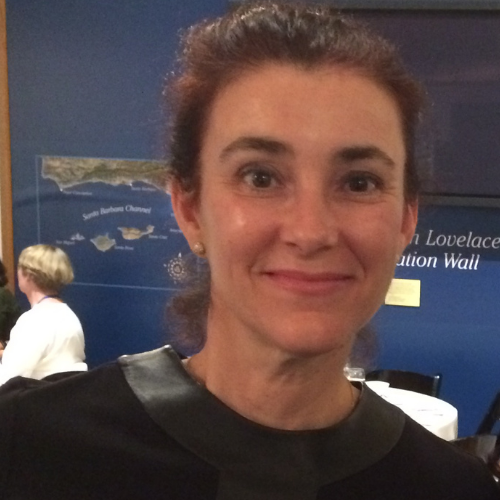 Mary-Lis Urueña
Founder & CEO, OZOLABS, LLC and OZOVITA
Mary-Lis earned a Master's Degree in International Relations from the Fletcher School in Boston, MA, and an MBA in Finance, with honors, from Columbia University in New York City. After completing her first master's degree, Mary-Lis worked as an economic development specialist at the United Nations Development Fund in New York. Subsequently, he was Country Manager for Azerbaijan and Uzbekistan at the World Bank (Washington, DC). Mary-Lis coordinated all the activities and projects of the World Bank in those two countries, including the relationship with the ministers of finance, economy and the presidents of the central banks. She is the author of several World Bank publications. After completing an MBA in finance at Columbia University, she worked for several years in the Investment Management Division of Goldman, Sachs & Co., acquiring and managing the assets of private clients with a minimum capital of US $ 10 million. During her years at Goldman Sachs, she gathered four times more assets than the average professional in the United States.
After leaving Wall Street and creating several companies in the field of medical ozone, Mary-Lis founded OZOLABS in 2017, with the goal of establishing the world's first certified organic line of skin care with ozonated oils. Mary-Lis is passionate about the potential of ozonated oils in both the dermo cosmetic and therapeutic sectors, and works to revolutionize the dermo cosmetics and food supplement sector with these ingredients. In this sense, OZOLABS and OZOVITA have offered an extraordinary opportunity to differentiate these companies from their competitors and to deepen the innovation and research of new products based on ozonated oils that no other company is producing today. Mary-Lis was the founder and president in Spain of 85 Broads, (now "Ellevate") an international organization for professional women with more than 60,000 members worldwide. She was also vice president of the governing council of the NGO Loisaida, in New York. Mary-Lis lives with her fifteen year old son and their Catalonian Shepherd, Maya.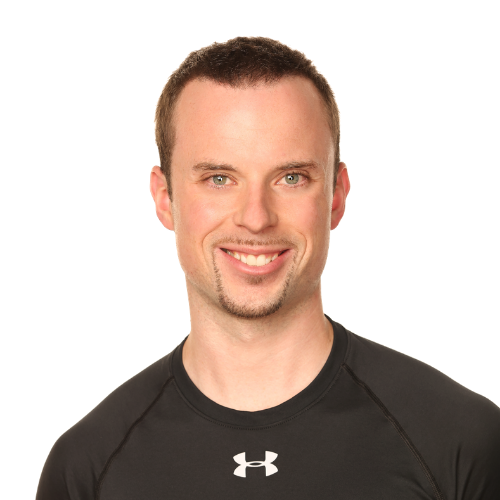 Dr. Mike Belkowski, PT, DPT, CIDN, CMP, CSCS
Founder and CEO, BioLight
Dr. Mike Belkowski graduated from the University of Montana's Doctorate of Physical Therapy program in 2016. Months later, he started his own private outpatient practice, which is thriving today because of his holistic approach to physical therapy by integrating unique treatments, such as dry needling, cupping, blood flow restricting training, hyperbaric oxygen therapy and, of course, red light therapy. Impassioned to provide his patients with the most effective and efficacious treatment techniques, Dr. Belkowski is bringing that same dedication and enthusiasm to the red light therapy industry by providing the highest-quality & safest devices and, even more importantly, educating the masses on the countless wellness benefits of red light therapy and how to properly utilize this healing technology to achieve effective, real results. Now more than ever, people are taking health into their own hands and searching for effective holistic tools and treatments options — and based on the 10,000+ peer-reviewed research articles, Dr. Belkowski fervently believes red light therapy is a MUST for anyone looking to optimize their health and longevity.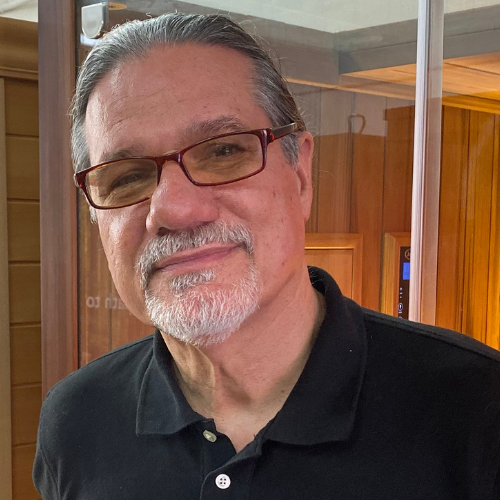 Dr. Raleigh Duncan
Founder and CEO, Clearlight Infrared® - Maker of Jacuzzi® Saunas
Dr. Raleigh Duncan is a board certified Chiropractor and founded Sauna Works/ Clearlight Infrared® Saunas over 25 years ago. Dr. Duncan is recognized as an early infrared sauna pioneer and holds numerous patents relating to low EMF sauna heaters and other sauna related advancements.
As a CEO with a demonstrated history of serving both the health and wellness and fitness industries, Dr. Duncan's vast experience includes designing systems to help heal the body, envisioning and creating health products from inception to execution, including all phases of manufacturing and quality control. Dr. Duncan is driven by a strong desire and proven track record of taking care of customers' concerns and consistently meeting their needs. Dr. Duncan is a graduate of Life West Chiropractic College in California and Regents College in upstate New York.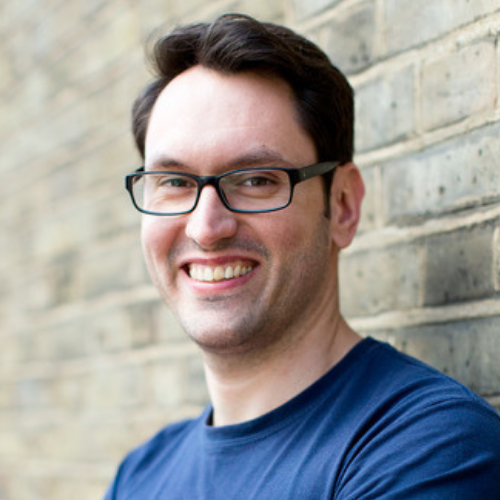 Nick Elvery
Franchise Director, PEMFiT
Nick Elvery has been a biohacker for over 20 years. Nick battled with hard drug and alcohol addiction for over a decade and struggled with mental health issues for most of his life. Biohacking was his salvation. He now lives free from drugs, alcohol and has banished all mental health issues. He's been sober for 9 years thanks to his never ending search for optimisation of mind and body.
Nick was introduced to PEMF by Pete Marroni, fellow Biohacker, founder and CEO of PEMFiT. Pete had a vision to reimagine how PEMF was used and created the PEMFiT model in partnership with Pulse Centers.
As a former performance coach to CEOs and entrepreneurs, Nick saw the power of what Pete had created and jumped on the opportunity. Nick is now Franchise Director of PEMFiT which are Europe's leading and fastest growing PEMF studios.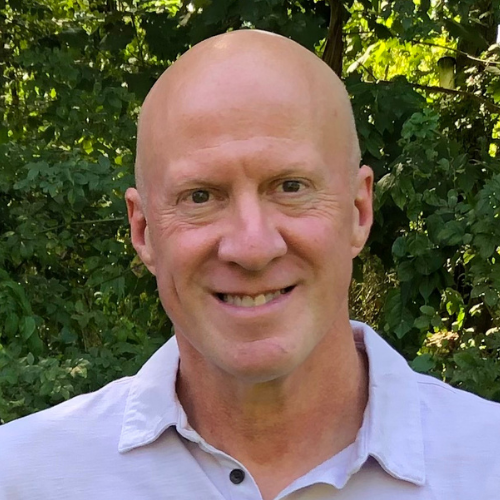 Ken Davidov
Founder and partner, Global Ionics LLC
Ken Davidov is a 36 year veteran in design and product development. He is a founder and partner at Global Ionics LLC, focused on groundbreaking innovations using a patented booster circuit technology for consumer products, sensors, wearables, healthcare devices, smart phones, alarms, toys, solar, wireless charging, and anything that uses a battery. Ken's import companies distribute a range of products, in a variety of categories, including plastics, metals, glass, ceramic, toys, electronics, textiles and furniture sold to Walmart, Target, Home Depot, Lowes, Bed Bath & Beyond, The Container Store, Amazon, Wayfair and many other houseware, hardware, online retailers, and specialty chains. Ken is proficient in new product development, prototyping, all stages of approvals & materials accrual, factory certification (including ES, QC, Security), mass scale production and importing, and has brought over 1,000 products to market.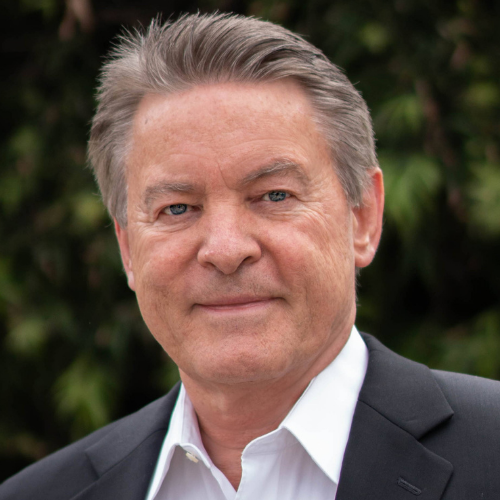 Robert Slovak
Chief Science Officer, Litewater Scientific
International water scientist Robert Slovak is regarded as one of the world's foremost water experts. Throughout his career, he has written hundreds of articles and presentations on water technology, water quality, and consumer advice. His astronautical and mechanical engineering degrees led him to pursue the research of reverse osmosis. Robert is best known for co-founding Water Factory Systems in the early 1970's with his brother. They were among the early developers of Reverse Osmosis technology and its many applications. Their successful innovations encompassed home and office RO drinking water systems, bottled water production, laboratory purification, hemodialysis, seawater desalination, microchip production, bottled water production, water vending, spot-free vehicle washing, and more. Their company was eventually acquired by the 3M Corporation, which continues to market many of their original products.
In 2004, Robert introduced an obscure 1897 medical discovery known as Original Quinton Marine Plasma to the North American market, which has been embraced by leading clinics and health practitioners ever since. In 2010, Robert added his breakthrough called "Molecular Hydrogen" (H2) to the professional medical and consumer market.
In 2018, Robert's decades long interest in deuterium-depleted water (DDW) took a new direction forward with his co-founding of Litewater Scientific, dedicated to providing the most deuterium-depleted water on Earth to the North American market. The company is also committed to the development of next generation deuterium-depletion technology.
He serves as the Chief Science Officer of Litewater and travels widely promoting his passions and educating doctors and consumers alike on the principles of water and wellness.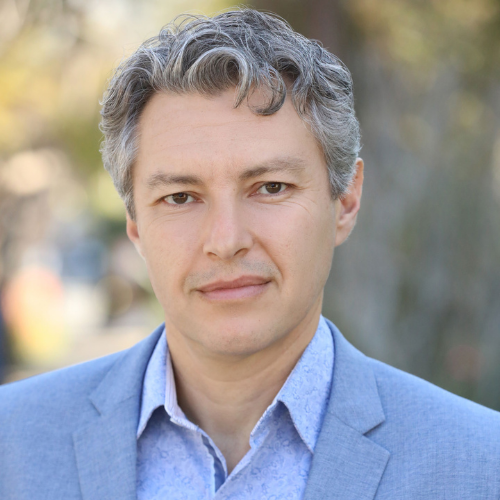 Victor Sagalovsky
Co-Founder and CEO, Litewater Scientific
Victor Sagalovsky is the cofounder and CEO of Litewater Scientific, the first and only super deuterium-depleted light water, where he has dedicated himself to the research, development, and production of this rare water.
Victor has researched and studied the benefits of deuterium-depleted water through his theory entitled Endogenous Radiation Damage Theory of Aging. It proposes that our biggest obstacle to longevity is the excess deuterium and other damaging isotopes on the planet and proper mitigation will radically extend our lifespans.
Victor started his career as an innovator in plant-based culinary art, having co- founded the first organic gourmet raw food restaurant in North America called RAW.
He attended Loyola University and the University of Hawaii where he pursued multidisciplinary education. He has completed apprenticeships and graduate coursework in chemistry, optical microscopy, and molecular biology.
He is the author of many articles and guides in the field of wellness, biohacking, emerging medicine, technology, mysticism, and esoteric wisdom.
Outside of the water category, Victor is the author of Gold: Catalyst of Radiant Health, a book about the history and science of the medicinal benefits of gold, and is adept in gold alchemy and the making of ORME's.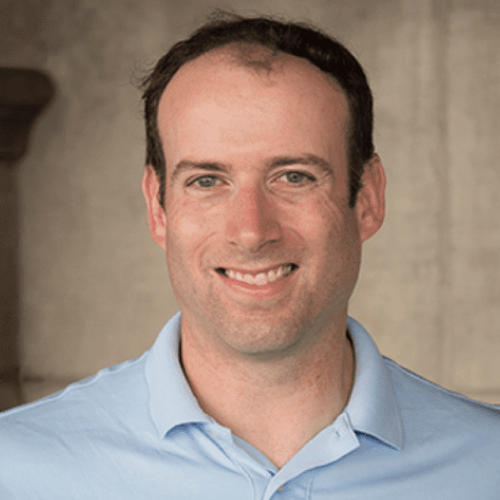 Dr. Neil Paulvin
Owner, Dr. Neil Paulvin
Dr. Paulvin's goal with all of his patients is to optimize their health in the first 60-minute visit. He is Board Certified in Family Medicine, Anti Aging and Regenerative Medicine, Osteopathic Manipulation, Functional Medicine, Craniosacral Therapy and Medical Acupuncture. He has helped top executives, Olympic athletes, top trainers, and celebrities optimize their health. Dr. Paulvin has been featured in the NY Post, Nutritious Life, Fasting MD, and many other publications and podcasts.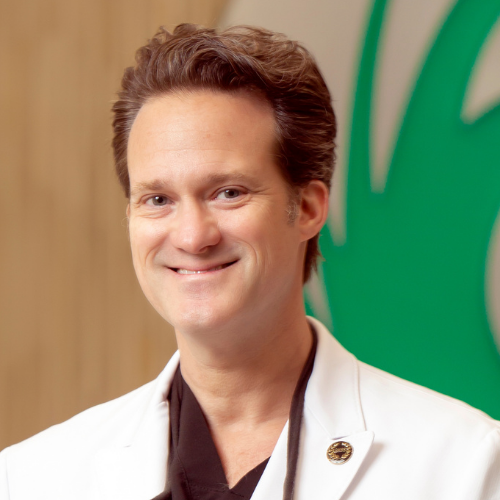 Dr. Alan Bauman
Board-certified Hair Restoration Physician
Dr. Alan Bauman is a full-time board-certified hair restoration physician who has treated over 30,000 patients, has performed over 10,000 hair transplant procedures and over 8000 PRP's since starting his medical hair loss practice, Bauman Medical in 1997. Dr. Bauman is one of approximately only 200 physicians worldwide to achieve the certification from the esteemed American Board of Hair Restoration Surgery (ABHRS).
Dr. Bauman is known for pioneering numerous technologies in the field of hair restoration including minimally-invasive FUE Follicular Unit Extraction, VIP|FUE™ No-Shave Hair Transplant, Low-Level Laser Therapy, PRP Platelet Rich Plasma, PDOgro™, Eyelash Transplants and others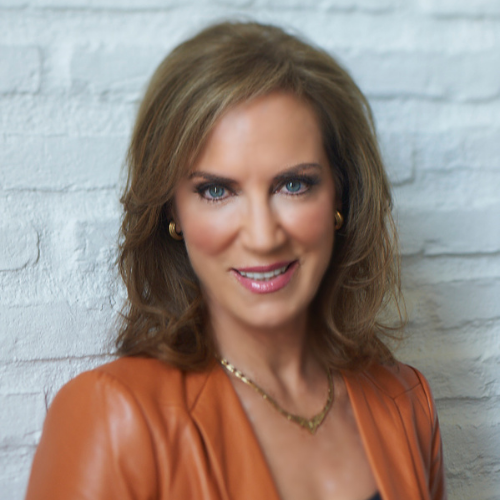 Pam Peeke MD, MPH, FACP. FACSM
Chief Medical Officer, Embr Labs
Dr. Pamela Peeke is a nationally renowned physician, scientist, expert, thought leader and TED speaker in the fields of integrative, preventive and lifestyle medicine. Dr. Peeke is a Pew Foundation Scholar in Nutrition and Metabolism, Assistant Professor of Medicine at the University of Maryland, holds dual masters' degrees in public health and policy from the University of California at Berkeley, and is a Fellow of both the American College of Physicians and the American College of Sports Medicine, of which she is a board member. Trained at the National Institutes of Health, Dr Peeke is a senior clinical scientist and expert in metabolic hacks, from nutrition to addiction. Her Wall Street TED Talk "Hooked, Hacked and Hijacked" has been viewed by over 2 million. Currently, as Chief Medical Officer for Embr Labs, she's hacking body temperature from the inside out with a hot new bestselling wearable technology, the Embr Wave 2.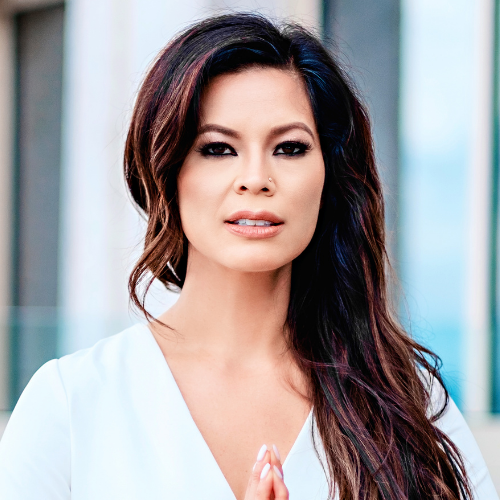 Lena Franklin
Modern Medicine Woman and Transpersonal Psychotherapist
Lena Franklin is a Modern Medicine Woman, Transpersonal Psychotherapist, and Transformational Speaker, offering the ancient practices of meditation, energy medicine and psycho-spiritual healing in an accessible way for a modern lifestyle. Formally trained with a bachelor of science in psychology and a master of science in social work, Lena is dedicated to guiding others on a journey of embodied purpose, presence and liberated wholeness.
Lena has taught transformational workshops and retreats all over the globe, guiding thousands to transform their suffering into strength by accessing their multi- dimensional existence. Raised in a hybrid Buddhist/Christian home, Lena was introduced to meditation as a young child and now integrates Eastern philosophy with Western neuroscience in her healing and teaching work.
Lena is the founder of The BEING Method ~ a systematic method for igniting your highest human potential through meditation and The Meditation Membership ~ a global community for awakening where members receive weekly meditations and transformational teachings transmitted by Lena.
Lena has been featured on Bravo, Lifetime, the cover of Yoga Magazine, and in The NY Times, Telegraph, World Travel Magazine and more. Visit her website to learn more about her practice and schedule of meditation journeys, transformative workshops, corporate and continuing education offerings: www.lenafranklin.com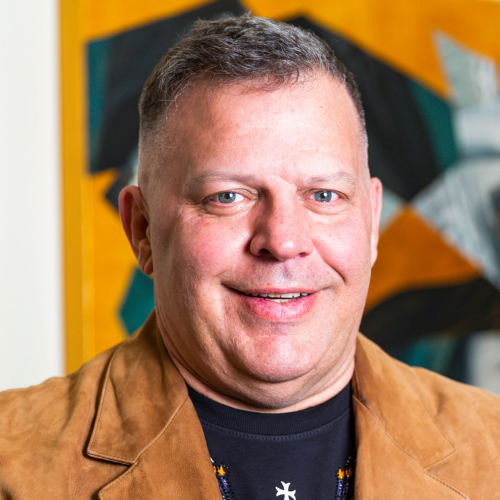 Don Moxley
Director of Applied Science and Brand Development, Longevity Labs, Inc
Don Moxley is an exercise physiologist who specializes in understanding and directing individual changes that alleviate suffering and contribute to the betterment of well people.
With over 3 decades of classroom and industry leadership, contributing to a strength in the ability to communicate complex concepts in a simple manner. In turn, leading to a better understanding by students, changed behaviors in athletes, as well as, brand and customer development. The willingness to explore emerging topics and technologies, Don has developed subject matter expertise in fields of longevity, cannabis and stress and recovery management using heart rate variability.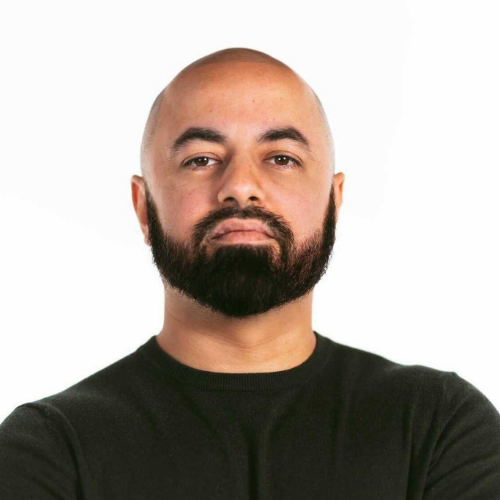 Kashif Khan
Chief Executive Officer and Founder, The DNA Company
Kashif Khan is Chief Executive Officer and Founder of The DNA Company, where personalized medicine is being pioneered through unique insights into the human genome. With the largest study of its kind globally, The DNA Company has developed a functional approach to genomic interpretation overlaying environment, nutrition, and lifestyle on the genetic blueprint to create personalized and deterministic health outcomes.
Growing up in Vancouver, Canada in an immigrant household, Kashif developed an industrious entrepreneurial spirit from a young age. Prior to his tenure at the DNA Company, Kashif advised a number of high-growth start-ups in a variety of industries including luxury retail, technology, finance, fine arts, healthcare, tourism and real estate. He participated in over $300 million in revenue in his own retail business prior to launching consulting services to help others thrive.
As Kashif dived into the field of functional genomics as the CEO of The DNA Company, it was revealed that his neural wiring was actually genetically designed to be entrepreneurial. However, his genes also revealed a particular sensitivity to pollutants. This inspired The DNA Company to develop a custom nutrient supplement to enhance this suboptimal detoxification pathway, enabling Kashif's body to deal with pollutants and chemicals, while reducing his risk of long-term illness.
Now seeing his health from a new lens Kashif dove further and started to see the genetic pathways that led to his own family's challenges, and the opportunities to reverse chronic disease. He has since made it his mission to build The DNA Company into a business that has an impact and whose success is measured not in dollars earned, but in lives improved.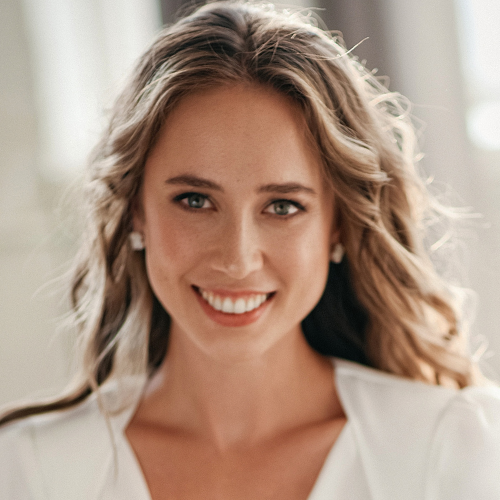 Ella Davar, RD, CDN, CHC
Registered Dietitian Nutritionist licensed in NY and Florida
Ella Davar, RD, CDN is a bilingual Russian- American registered dietitian, integrative nutritionist, certified health coach, yogi, theta healer, radio host and speaker with a passion for helping driven women streamline their wellness routine and accomplish a healthy balance in life with self-care.
Ella specializes in integrative anti-aging nutrition and lifestyle interventions to help driven people of all backgrounds manage weight, stress, diet, and various health conditions. She received her education in Nutrition Science from New York University, and Integrative Nutrition Certification from the Institute for Integrative Nutrition.
Ella is a regular contributor to MindBodyGreen and Her upcoming book, Driven Women Wellness: Your guide to self-care, offers a cohesive list of priorities, plan of action and hacks that help her clients reach their wellness goals while managing busy lifestyles in a healthy way.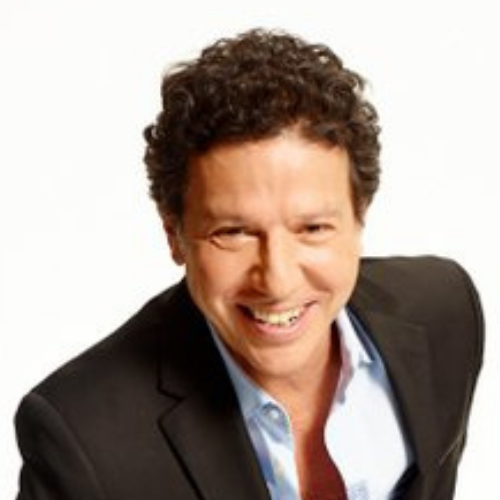 Oz Garcia
Nutritionist, Bestselling Author
Oz Garcia is recognized as a leading authority on age reversal and healthy aging. As "nutritionist to the stars" Oz is the go-to nutritionist for A-List celebrities and Fortune 100 CEOs. His unique and customized approach to nutrition and anti-aging coupled with more than 40-years of experience has made Oz one of the most recognizable names in the industry. He has lectured all over the world and has been a pioneer in the study of nutrition and anti-aging.

Oz is the bestselling author of four books: The Food Cure for Kids, The Balance, Look and Feel Fabulous Forever, and Redesigning 50: The No-Plastic-Surgery Guide to 21st-Century Age Defiance (HarperCollins). He has been voted best nutritionist by New York Magazine and is frequently called upon by some of the most respected names in medicine and news media for his up-to-the-minute views on nutrition and its role in aging and longevity. Oz has been featured in prestigious publications like Vogue, Elle, Travel and Leisure, W Magazine, and The New York Times. He has also made numerous network and cable television appearances including NBC's The Today Show, CBS Morning Show, Good Morning America on ABC, 20/20, 48 Hours, The View, The Doctors, Access Hollywood and Fox News.

Oz has served as the head of health and nutritional services for Equinox Fitness Clubs worldwide, consultant to the East Coast Alliance of Trainers (where he has trained and worked with more than 10,000 trainers over the past 10 years), Nutrophy Inc., and the world-renowned Life Extension Foundation.

Oz has been involved in the research and development of some of the most powerful product formulations on the market. His partnership with AriZona Beverage Company has brought AM Awake and PM Relax FastShot to the market. The OZ GARCIA brand is also responsible for OZ Longevity Pak, OZ Brain Enhancement Sticks and OZ Pure Arctic Oils.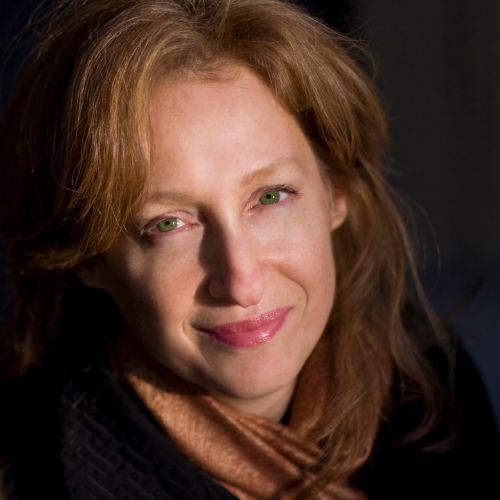 Caroline Alan
Caroline Alan, Mineral Enthusiast
Caroline Alan is a health survivor and mineral enthusiast. Coming from a career in the corporate world, like many, Caroline found herself struggling physically, mentally and energetically. As a result of her journey back to health, Caroline has become devoted to educating people about the benefits of plant-based mineral supplementation.
Caroline's research into why minerals are important in human physiology and how they work in the body, has taken her deep into microbiology, molecular biology, cellular biology, agricultural soil science and the study of plant decomposition. In the process, Caroline found ways to help others understand how mineral depletion affects the body and how plant-based humic and fulvic mineral supplementation can support healing and optimal health.
Caroline is the President of BEAM Minerals, which provides humic and fulvic mineral supplements.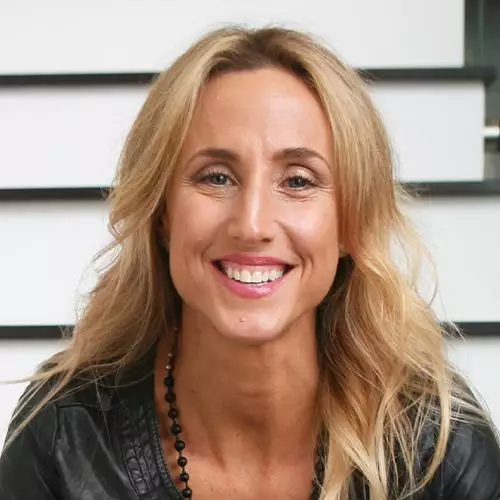 Kristin Weitzel
Founder, Warrior Woman Mode: Nutrition + Optimal Wellness
Kristin is a health and high-performance maven, certified fitness trainer, breathwork and cold exposure instructor, and nutritionist with a focus on guiding women to optimal health. Taking action is her nature, coaching others to create lasting change and build stronger, healthier futures by taking full control of their biology, food, and fitness. Her achievements as a brand strategist, entrepreneur, and global marketer for Fortune 500 brands have given her the ability to travel far and wide and continually discover how best to advocate for life balance, and see how what we do with our bodies affects how we show up for the world.
On her podcast, WELLPOWER, she blends subject matter expertise and inspiring guests with wit and wisdom to lead listeners on the road to biohacking to achieve their optimal wellness. The show allows Kristin to share with a broader audience the many options in the pursuit of optimal performance. As a progressive voice, dynamic leader, and active biohacking proponent, she questions how far the human body can go and helps people take it there.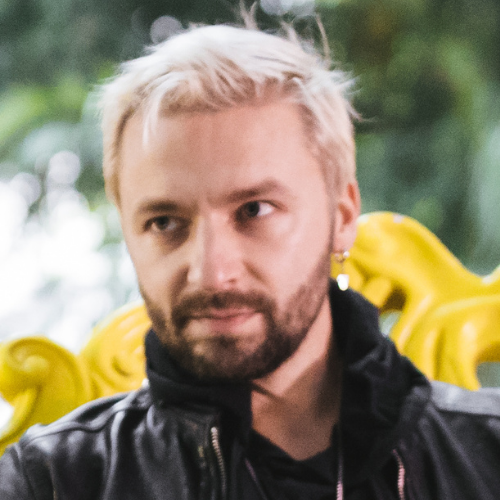 Alex Muresan
Founder of Forward & Incubate Love
Born and raised in Romania as a professional ballroom national champion, wellness management was always a big part of Alex's life. After moving to the United States and graduating from The University of Georgia, Alex focused on introducing a balanced lifestyle to everyone by opening a weightless gym, and later trampoline entertainment centers. Now Alex's main focus is Forward, a lifestyle biohacking company and Incubate Love, an artists incubator that allows artists to further their talents.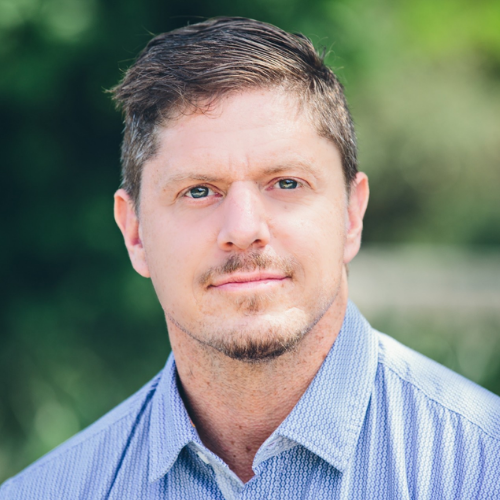 Matt Gallant
CEO and Co-Founder, BiOptimizers
Matt Gallant is an entrepreneur, a poker champion, an ex-rock guitarist, a serial entrepreneur (who's built 13 companies in the last 20 years) strength and conditioning coach with a degree in kinesiology, the CEO and co-founder of a company called BiOptimizers.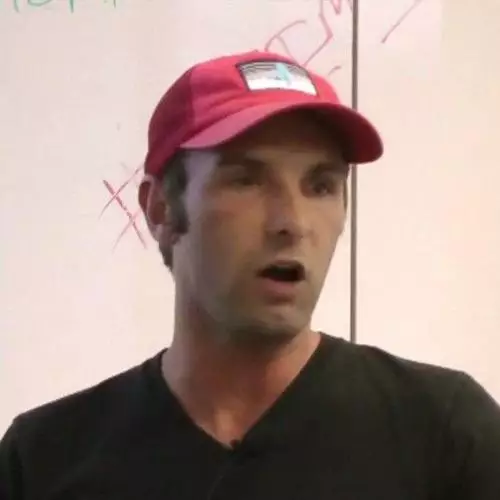 Bob Troia
Founder, QuantifiedBob.com and Co-founder, Awesome Labs
Bob Troia is a technology entrepreneur and citizen scientist who has been at the forefront of digital innovation and emerging technologies for two decades. A prominent voice of the biohacking and Quantified Self movements, "Quantified Bob" documents his data-driven personal optimization efforts at the intersection of citizen science, health and wellness, human performance, and longevity at QuantifiedBob.com.
In addition to speaking at leading international conferences, Bob has appeared on numerous media outlets, including CBS News Sunday Morning (USA), PBS NewsHour Weekend (USA), National Geographic Explorer (USA), CBC (Canada), and SBS-TV (South Korea); in magazines, such as Fast Company (USA), Men's Fitness (USA), and Outside (USA); and on many leading health and wellness podcasts.
Bob is also co-founder of Awesome Labs (
https://isjustawesome.com
), a health, wellness, and emerging technology studio.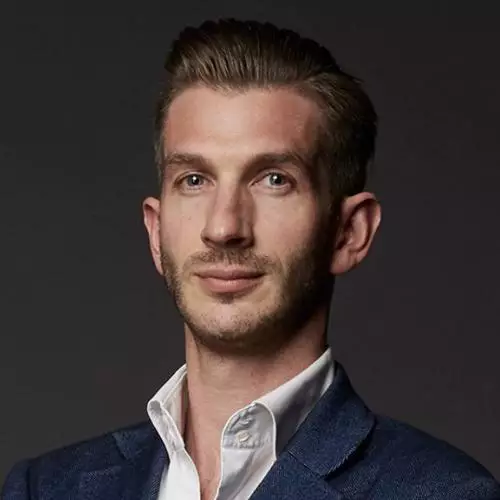 Tim Gray
The UK's Leading Biohacker, and Founder of the Health Optimisation Summit
As a psychology specialist, serial entrepreneur and successful businessman, Tim founded and invested in multiple 6-figure businesses, including several digital marketing agencies, and London's first private ​Hyperbaric Oxygen Clinic​.
After years spent self-healing his body from chronic health conditions through biohacking alone, Tim embarked on a mission to educate and empower the masses. As such, he created The Health Optimisation Summit, Europe's largest health conference, which aims to provide people with the knowledge, tools, and resources to take their own health and performance to the next level. The summit is a world-first collaboration between the US-based health titans: ​Bulletproof Biohacking Conference​, and ​PaleoF(x)​, which showcases the best speakers from the health, biohacking, fitness, longevity, nutrition, and function and preventative medicine spaces. Tim is also the man behind the ​Biohacker London Meetup​ group, a growing global community which laid the foundation in the UK for the summit's success.
With his in-depth expertise and knack for curating high-calibre content, Tim successfully draws in the biggest names in the health optimisation arena to speak about the most cutting-edge health-enhancing techniques. Figures such as Dave Asprey, Dr. Satchin Panda, Dr. Gerald Pollack, Max Lugavere and Dr. Mercola are just a few of the speakers that Tim continues to work closely with.
Tim's frequent appearances in mainstream media offer practical, trackable, and immediately applicable health hacks. As such, this has landed him features on over 30 podcasts a year and on-stage talks at some of the most reputable international wellness conferences, including Mindvalley, Bulletproof Biohacking Conference, PaleoFX, and the Biohacking Congress.
Tim is passionate about optimising the brain and body to achieve mental clarity, stamina and longevity, and lists Sleep, Dental & Oral Health, Gut & Digestion, Hydration & Mineral balancing, Nootropics and Psychedelics as some of his favourite topics to speak about.
Tim is available for speaking, podcasts, interviews and workplace consulting. Reach him on Facebook or Instagram @timbiohacker or email him: ​tim@healthoptimisation.com​.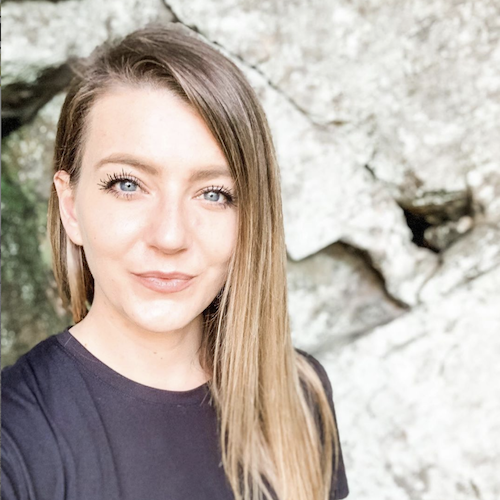 Kayla Osterhoff
Founder & CEO, BIOCURIOUS
Kayla Osterhoff is a health scientist, professional athlete, entrepreneur, health optimization practitioner, and a global leader in integrative mind-body medicine. She is formally trained across the spectrum of health sciences with a bachelor of science in health ecology, master of science in public health, and currently pursuing her doctoral degree in neuropsychophysiology and biochemistry. From childhood to early adulthood, Kayla witnessed the true cost and devastation of mental illness and addiction. This was the catalyst for her career in the health sciences. She was determined to learn about the human body and understand why some people suffer illness and disease, while others don't. What she discovered was that illness and disease are not inevitable, and in fact, can be prevented and cured through lifestyle.
During undergrad, Kayla worked in physical therapy, gaining an appreciation for exercise science and movement modalities, which served as the basis for her athletic accomplishments. She went on to study behavioral science and public health in graduate school and worked for many years as a health scientist at CDC while studying for her Ph.D. Her unique background and expertise across the spectrum of health sciences led her to develop a truly holistic understanding and approach for health optimization, peak performance, and resilience of the mind and body.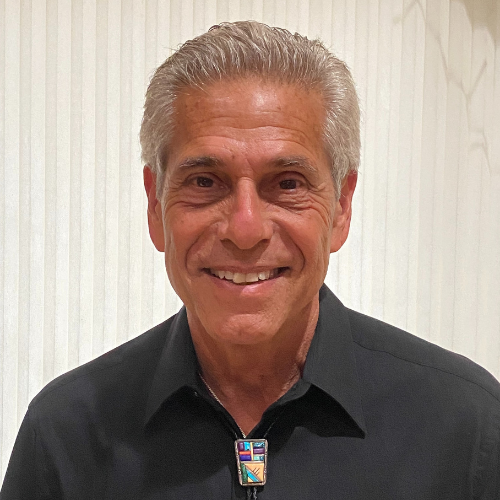 Robby Besner
PSc.D, Co-Founder and Chief Science Officer, Therasage
Rob Besner, PSc.D, the Chief Science Officer, device developer and cofounder of Therasage, Premier Infrared Healing Products, recognized as the leader in integrated infrared technology. Rob has always been an advocate of natural health and wellness. Graduating from Boston University in Pre-Med, Engineering, Psychology, and Business, he continued onto post graduate work at Case Western Medical School and Holistic Medicine. After many years of illness, Mr. Besner's teenage daughter was diagnosed with Lyme Disease. This began his mission to find alternative, holistic and homeopathic avenues of treatment. He discovered the natural healing effects of Infrared frequencies and began developing specialized devices and applications to help his daughter with her health challenge. When he saw the positive results, he felt compelled to share what he had discovered, and formed Therasage, now recognized as the leader in integrated Infrared technology. Therasage has built a reputation with the healthcare community and mainstream public by educating and creating special cutting edge applications and protocols, unique from the rest.
A Professor for the World Federation of Chinese Medicine Societies, annual contributor at the World Committee on Infrared, a member of the Education Committee of the prestigious Hippocrates Health Institute, a presenter at many Medical, Integrative, and Anti-Aging Health Conferences, as well as an invited contributor on many pod-casts online summits, on-air radio and TV health shows around the world, best-selling author, and considered a leading scientist in the field of Integrated InfraRed technology. Besner continues to research and develop new devices and health science applications to bring the power of healing with nature to the world.
Agenda
October 16th

9:00 - 10:00 am
Welcome coffee
Registration and Networking
10:00 - 10:40 am
Lecture

TBA

TBA
10:40 - 11:20 am
Lecture
The Healing Benefits of Infrared Therapy
Dr. Raleigh Duncan
11:20 - 12:00 pm
Lecture
Optimizing Your Health & Longevity with Red Light Therapy
Dr. Mike Belkowski
12:00 - 12:40 pm
Lecture
Stack your hack
Rob Besner
12:40 - 1:20 pm

Lecture
Hack Your Genes To Live, Age, and Perform Better
Kashif Khan
1:20 - 2:00 pm

Panel Discussion

Biohacking for your Optimal Well-being.

Moderated by Oz Garcia.

Catharine Arnston, Bob Troia, Rob Besner, Kashif Khan

2:00 - 2:40 pm

Lunch Break
2:40 - 3:20 pm
Lecture
ZonaHealth

TBA
3:20 - 4:00 pm
Lecture
HEAT HACK: The Hot New Tech to Ramp Up Thermal Wellness From the Inside Out
Dr. Pamela Peeke

4:00 - 4:40 pm
Lecture
OZONE, THE ULTIMATE BIO-HACKER
Dr. Silvia Menéndez Cepero, Mary-Lis Urueña
4:40 - 5:20 pm
Lecture

PEMF: The little known but powerful biohack

Nick Elvery
5:20 - 6:00 pm
Lecture
Biohacking Baldness
Dr. Alan Bauman
6:00 - 7:00 pm
Panel Discussion

Innovative Technologies and Solutions for Health Optimization and Longevity

Moderated by Kristin Weitzel.

TBA
7:00 - 8:00 pm
Performanc and Party
System Reset Experience with guided breathwork first and then roll into the party
Pavel Stuchlik
October 17th
9:00 - 10:00 am

Welcome coffee

Registration and Networking
10:00-10:40 am

Lecture
Journey Through Self Transformation
Pavel Stuchlik
10:40 - 11:20 am

Lecture

Hypno Brain Boost - interactive brain boosting experience

Kayla Osterhoff

11:20 - 12:00 pm

Lecture

Mitochondrial health - helping prevent Alzheimers, chronic fatigue and other issues
Dr. Neil Paulvin

12:00 - 12:40 pm

Lecture

Deuterium Depletion: The most powerful biohack you never heard of

Victor Sagalovsky, Robert Slovak

12:40 - 1:20 pm

Lecture

The Science of Spermidine and its Role in Longevity
Don Moxley

1:20 - 2:00 pm

Panel Discussion

Upgrade your Brain and Mind, for higher performance in all aspects of your Life
TBA

2:00 - 2:40 pm

Lunch Break

2:40 - 3:20 pm
Lecture

The Top 10 Supplements You Need to be Taking But Have Never Heard Of
Shawn Wells
3:20 - 4:00 pm

Lecture

The genius, science, and secrets of biohacking with algae

Catharine Arnston

4:00 - 4:40 pm
Lecture

7 Bio-Hacks for Increasing Energy, Performance, Healthspan & Lifespan
Ben Azadi
4:40 - 5:20 pm
Lecture

Double Wood Supplements
TBA
5:20 - 6:00 pm
Lecture

The Mineral Bio-Hack
Caroline Alan
6:00 - 7:00 pm
Panel Discussion


Nutrition, Supplements, Diets, Fasting for your Healthier and Longer Life

Moderated by Ella Davar, RD, CDN.

TBA
7:00 - 8:00 pm
Performance and Party
System Reset Experience with guided breathwork first and then roll into the party
Pavel Stuchlik
Venue
Cambridge Innovation Center Miami
1951 NW 7th Avenue, Miami, FL 33136
Testimonials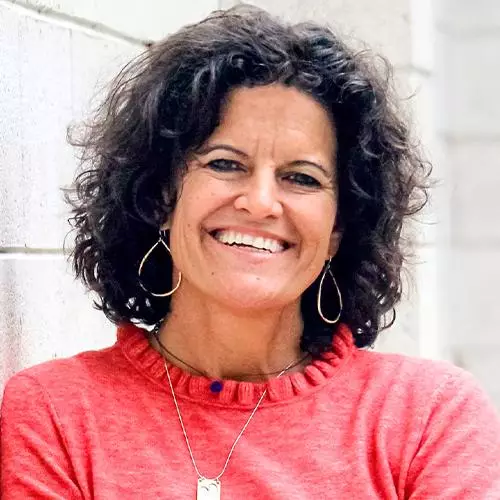 Dr. Mindy Pelz
Founder of the Reset Academy
I love BiohackingCongress in Silicon Valley because each speaker seems to be getting short and to the point like information-dense. Then you bring the panels up so we can interact with them. I love it. Great speakers, you brought a really good mix.I sit here knowing a lot of this information, it's like refreshing in my brain, so you guys did an incredible job!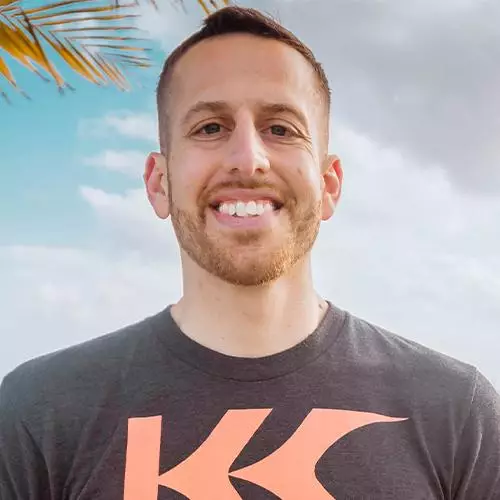 Ben Azadi
Founder of Keto Kamp
I really enjoyed the lineup of speakers that we had this weekend. I've learned so much from them - panels, presentations, and different topics. We went beyond biohacking. So I really enjoyed this weekend. I will be at BiohackingCongress in Miami. And Miami in October is beautiful, the weather starts to get nice. So Miami in October is an incredible place to biohack together. I want to see you there!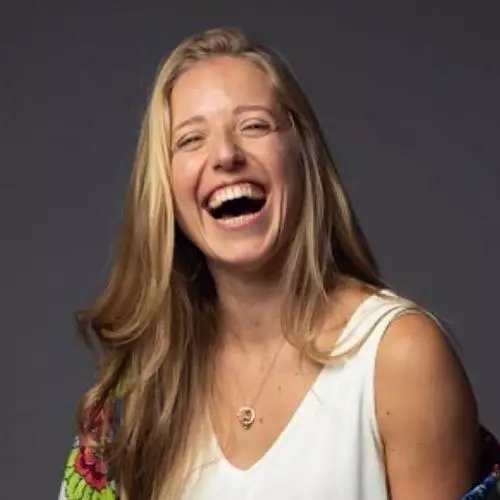 Dasha Maximov
WhealthCo
Founder & CEO, WhealthCo
It was so wonderful getting to see fellow speakers and biohacking companies together again despite the challenges of 2020. I'm always looking for opportunities to learn more from and connect with specialists and this event in Menlo Park allowed me to do just that!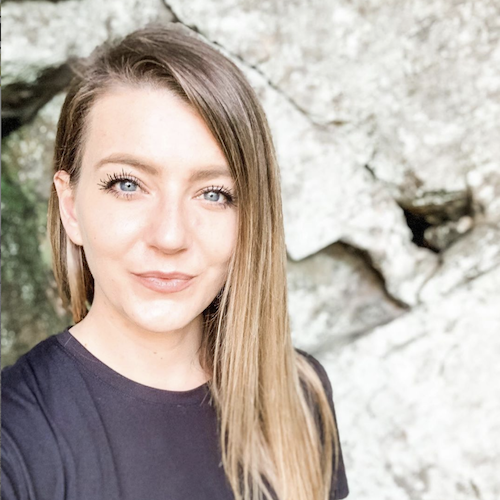 Kayla Osterhoff
WhealthCo
Founder & CEO, BIOCURIOUS
I'm still buzzing from the Biohacking Congress event in Menlo Park last week! The speakers were incredibly knowledgeable and provided such value in their lectures, the vendors were extremely high-quality offering biohacking goodies to take home, the attendees were just lovely, and it was so refreshing to connect in-person with my biohacking fam! I can't wait to attend the next Biohacking Congress in the Spring!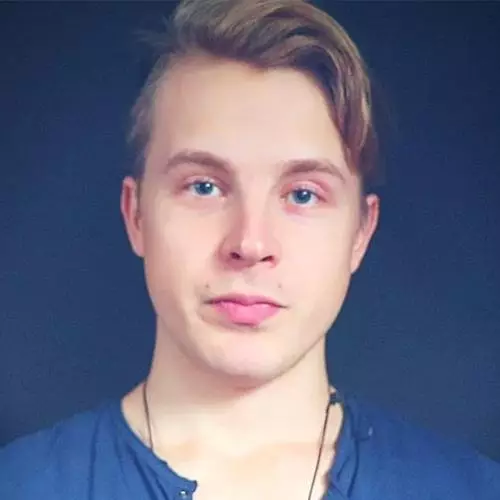 Siim Land
Founder, Body Mind Empowerment
The BiohackingCongress brings together groups of people who otherwise wouldn't meet and helps to overcome boundaries between health, business, and science.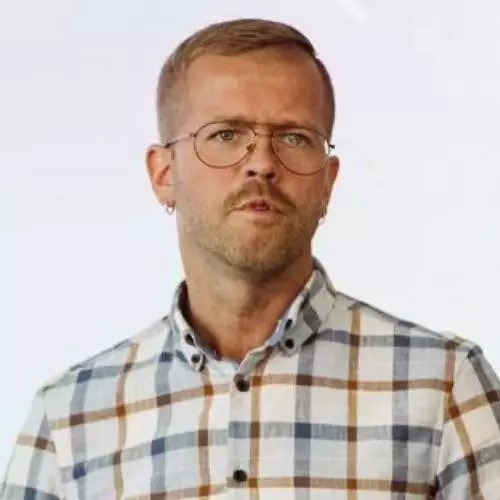 Kaspars Vendelis
Co-Founder, Biohacking.lv
BiohackingCongress in London gathered all the European most influential biohackers, experts, and leaders in one place. To share ideas, insights, and trends. The event was valuable for its speakers' content. But almost underappreciated is the communications and networking part in non-formal conversations during the breaks. So many valuable topics and themes were discussed before and after the official part. Two thumbs up!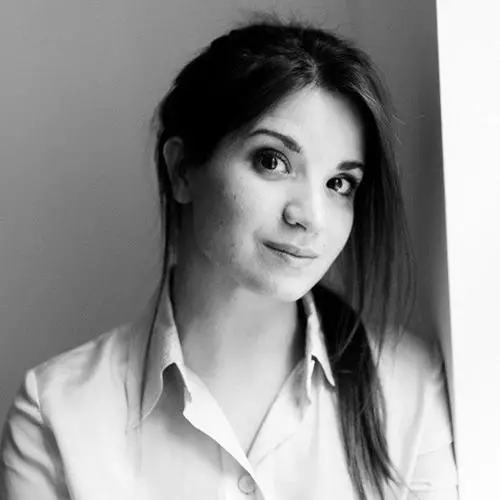 Nikolina Lauc
GlycanAge
Co-Founder & CEO, GlycanAge
Great team with amazing energy. Really supportive, I pitched at their event, they helped prepare me with some training session and great mentors. Thank you, BiohackingCongress!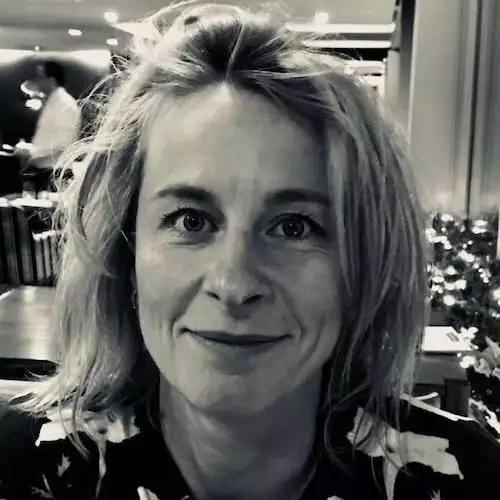 Sarah Turner
Scientific Advisor, Light Tree Ventures
Thank's to Julia and the team at the BiohackingCongress for a great event. The Recharge team had a great time showing the FlexBeam, presenting on red light therapy and meeting all the top speakers and biohackers - we are looking forward to the next event - very well organized and a lot compacted into one day. Inspiring!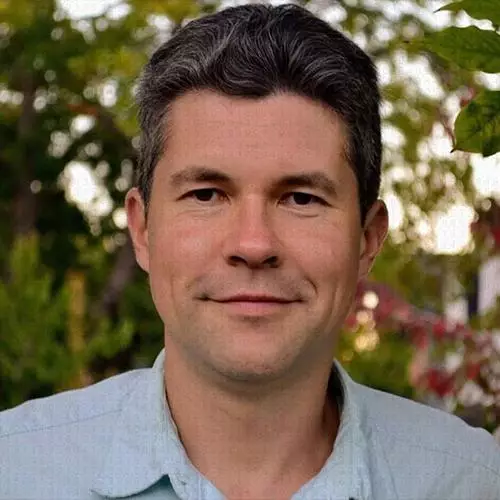 Vasily Nikolaev
Unicorn Lab
Fundraising Advisor
I know the team from Biohacking Congress for a long time; they are top-level professionals with tons of experience, connections, and lots of energy to provide superior service to their clients. They are particularly strong in helping companies in their Business Development activities in the USA and have a very strong network of investors here.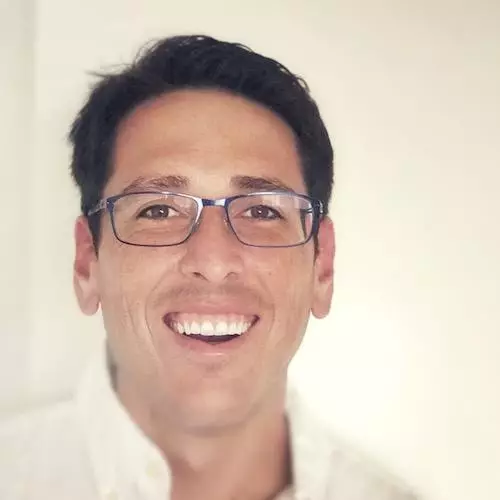 Wesley King
Coherent Capital
Biohacking Investment Banker
It was a pleasure being at such a well hosted and run event! I go to so many startup pitch events, and this was one of my favorites. Informative and engaging throughout, and the investors asked fantastic questions.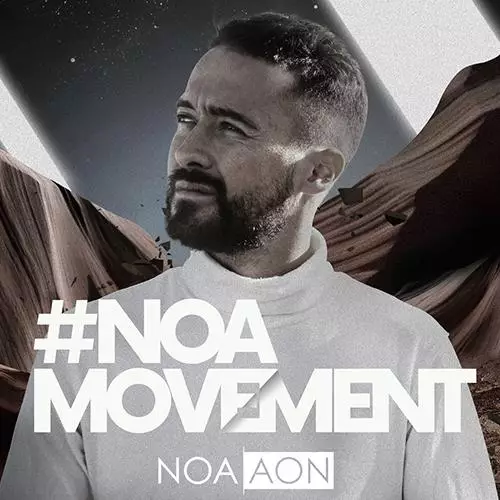 Pavel Stuchlik
Wellness 4 Humanity
Co-Founder, Wellness 4 Humanity. An expert in self-realization technique + application
Love these guys what they are about and changing the world for a better place!!
Join our Community
Get the latest news about the Biohacking world, discounts, and more