Biohacking Congress, Silicon Valley,
March 20 - 21.
Share with Friends:
Join a life-changing weekend, onsite BiohackingCongress in Silicon Valley on March 20-21, 2021!
Learn from 30+ Top Speakers on Biohacking, HealthOptimization, and Longevity. Discover new Ecological products, Health companies, and technologies.
If you can not join us at the venue you are welcome to watch the Live Stream and ask your questions to speakers online.
Hurry up to buy your Ticket "Onsite Admission" or "Live Stream Admission".
- Start your Biohacking Journey! Learn from the first hands how to build your health foundation using scientific knowledge and optimization strategies.
- Get acquainted with a lot of specific information on how to achieve a harmonious combination of technology and the capabilities of the human body.
- Become a part of our Community. Create business development opportunities. Find new Partners and Clients. Meet like-minded people and friends. Perhaps it will change your life!
The event will consist of:
- Enlightening Lectures, Keynote Speeches, and Panel Discussions;
- Expo-zones of selected ecological products, digital health devices, and solutions.
Get a Ticket to your Healthy Future now! You need to be here if you are interested in becoming the best version of yourself!
Become a Partner of Biohacking Congress:
- Put your company at the Head of an absolutely progressive global trend.
- Capture leadership positions in the Biohacking market.
- Meet Clients and Partners.
Please find Partnership opportunities at biohackingcongress.com/partners
We want to help create a world in which millions more people are engaged with their health, and living Happy, Aware, Wholesome, and Long Lives.
Join us on our Mission!
Speakers
x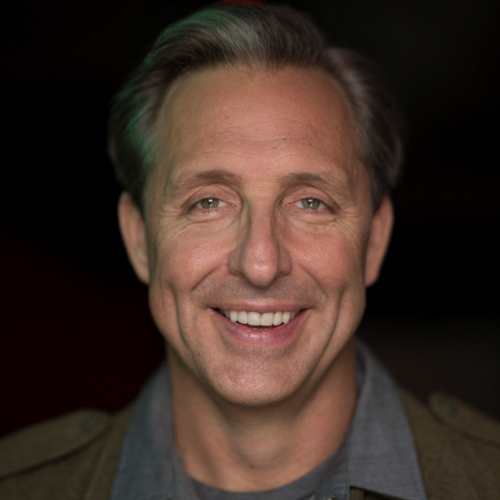 Dave Asprey
Founder & Chairman, Bulletproof
Dave Asprey is the Founder & Chairman, Bulletproof. He is a three-time New York Times bestselling science author, host of the Webby award-winning podcast Bulletproof Radio, and has been featured on the Today Show, CNN, The New York Times, Dr. Oz, and more.
Over the last two decades Dave, the "Father of Biohacking", has worked with world-renowned doctors, researchers, scientists and global mavericks to uncover the latest, most innovative methods, techniques and products for enhancing mental and physical performance. Dave has personally spent nearly $2 million taking control of his own biology - pushing the bounds of human possibility all in the name of science and evolution. The creator of the Bulletproof Diet and innovator of Bulletproof Coffee, Collagen Protein supplements and many more advances in commercial wellness products, Dave's mission is to empower the entire globe with information and knowledge that unlocks the Super Human in everyone at any age. The proof of these advancements are better sleep, energy, and expanded capacity for all. Be a better partner, parent, provider, and overall human being in every aspect of life. Be Proof. Be Bulletproof.
Through the Bulletproof Diet, Dave has maintained a 100-pound weight loss, improved his sleep, and upgraded his brain, ultimately transforming himself into a better entrepreneur, a better husband, and a better father. Dave has helped hundres of thousands of people perform at levels far beyond what they'd expect, and without burning out or getting sick.
In addition to hosting Bulletproof Radio, a Web Award-winning podcast, Dave is currently serving as the founder, CEO or Chairman of six health, wellness and biohacking companies. Please head to DaveAsprey.com for information about the World of Dave Asprey.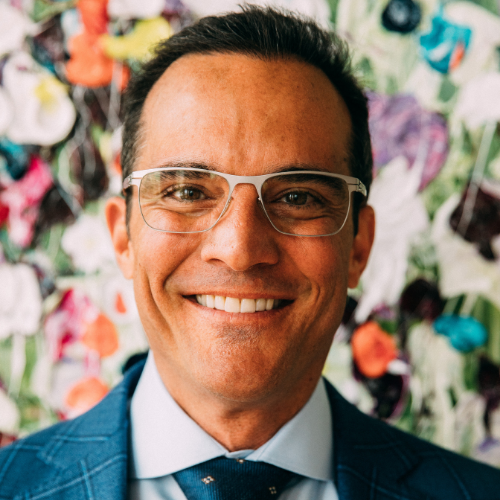 Harry Adelson, N.D.
Founder, Docere Clinics
Harry Adelson, N.D. has performed over 7,000 bone marrow and adipose-derived adult stem cell procedures and has injected stem cells into over 2,000 intervertebral discs, placing him solidly among those most experienced in the world with use of autologous stem cells for the treatment of musculoskeletal pain conditions. His client list includes Dave Asprey, Mark Hyman MD, John Grey PhD, Jim Kwik, Ben Greenfield, and Vishen Lakhiani (names shared with permission). He is the inventor of the Full-Body Stem Cell Make-Over, and is the founder of Docere Clinics, located in beautiful Park City, Utah where he lives with his wife and two daughters.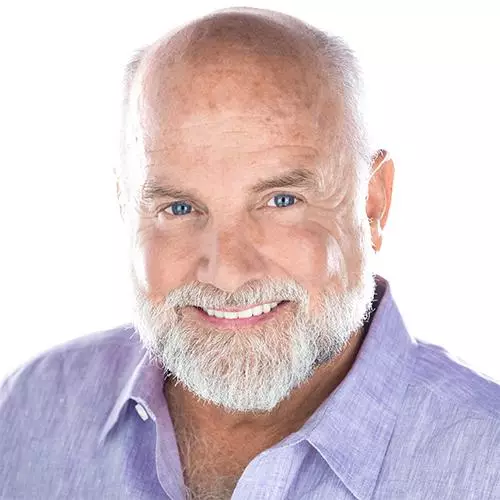 Reed Davis, HHP, CNT, LEHP
Founder of FDN
Reed Davis, Board Certified Holistic Health Practitioner (HHP) and Certified Nutritional Therapist (CNT), is an expert in functional lab testing and holistic lifestyle medicine. He is the Founder of Functional Diagnostic Nutrition® (FDN) and the FDN Certification Course with over 3,000 graduates in 50 countries. Reed served as the Health Director at a Wellness Center in Southern California for over 10 years and with over 10,000 clients is known as one of the most experienced clinicians in the world. Reed serves on the Advisory Board of the American Natural Wellness Coaches Board and the American Association of Natural Wellness Coaches. He lives in the US and when not teaching the FDN Certification Course and helping his graduates build their private practices, he is usually found gardening or riding motorcycles.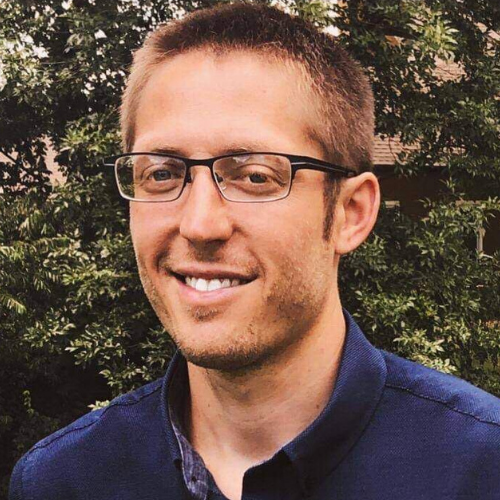 Cameron George
Founder, TRU KAVA
Cameron is a researcher, writer, entrepreneur and the founder of TRU KAVA, a company that is striving to set the industry standard for quality, safety and education around kava within the mass market. TRU KAVA is focused on developing scalable user-friendly products that deliver the full therapeutic action of the traditional kava drink, which is the only form has been highly prized in south pacific islands for over 3000 years.
Since Discovering the amazing effects of traditional Kava during his own chronic illness, Cameron spent many years investigating every aspect of Kava and has collaborated with many of the most prominent experts in the world within the fields of Kava research and historical Kava use. The goal of this project is to provide the safest and most effective Kava products on the market, as well as educate the public on the complex story surrounding Kava, explaining some of the myths, the massive variation of quality on the market, and the many amazing benefits that Kava can offer to the modern world when it's used correctly in its traditional form. It is an initiative to educate on the clear distinction that the scientific literature and historical accounts have made between Safe and questionable Kava products, as well as to advocate for the use of only lab tested safe Kava varieties.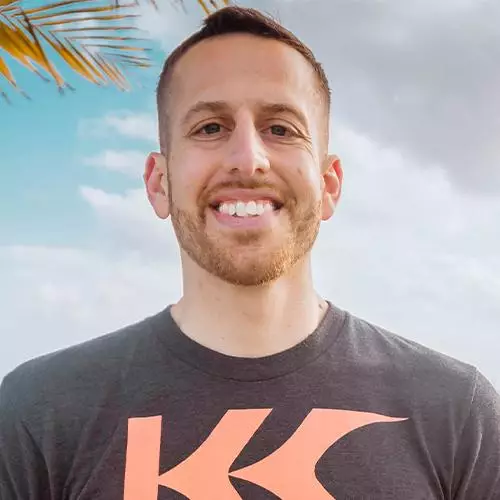 Ben Azadi
Founder of Keto Kamp
In 2008, Ben Azadi went through a personal health transformation of shredding 80 pounds of pure fat. Ever since, Ben Azadi, FDN-P, has been on a mission to help 1 billion people live a healthier lifestyle.
Ben is the author of three best-selling books, The Perfect Health Booklet, The Intermittent Fasting Cheat Sheet, and The Power of Sleep. Ben has been the go-to source for intermittent fasting and the ketogenic diet.
He is known as 'The Health Detective' because he investigates dysfunction, and he educates, not medicates, to bring the body back to normal function. Ben is the founder of Keto Kamp; a global brand bringing awareness to ancient healing strategies such as the keto diet and fasting.
Ben is the host of a top 15 podcast, The Keto Kamp Podcast; and the fast growing Keto Kamp YouTube channel with over 115,000 subscribers.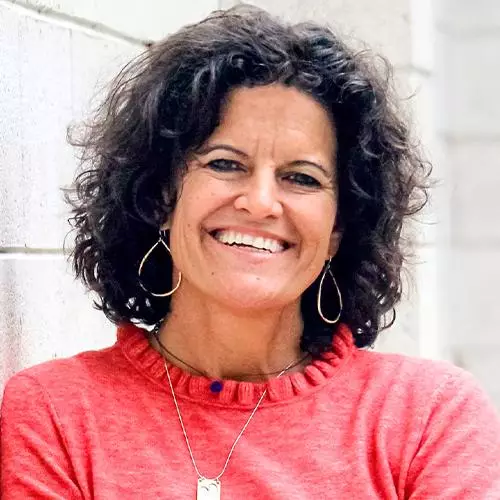 Dr. Mindy Pelz
Founder of the Reset Academy
Dr. Mindy Pelz, D.C. is a bestselling author, nutrition and functional medicine expert who's spent over two decades helping thousands of people successfully reclaim their health. She is a recognized leader in the alternative health field and pioneer in the fasting movement, teaching the principles of a fasting lifestyle, diet variation, detox, ketobolic eating, hormones and more. Her popular YouTube channel combines the latest in science with practical lifestyle tools every person can use to reset their health. Dr. Mindy is the founder of the Reset Academy, a private membership group dedicated to creating a fasting lifestyle. She is the host of one of the leading science podcasts, The Resetter Podcast, and the author of three best-selling books, The Menopause Reset, The Reset Factor, and The Reset Kitchen.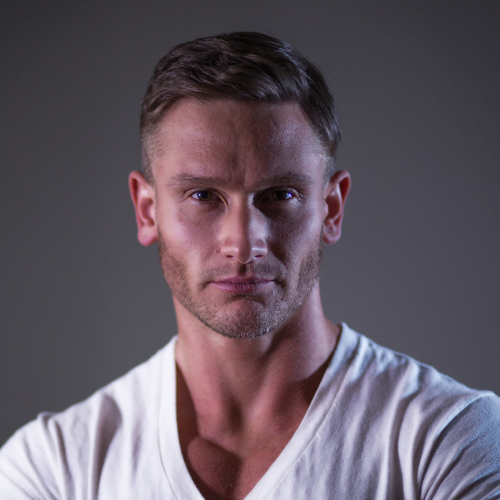 Thomas DeLauer
Nutrition and Business Performance Coach
Thomas DeLauer was a depressed 300lb corporate executive who needed to change his life. At the peak of his corporate career, he was at his most unhealthy state and realized that while working in the healthcare industry, he was the most unhealthy version of himself. He decided that if he put the focus that he normally put into finance and career, that he could become fully optimized to not only be better in business, but also get in tip top shape.
Within a couple of years of making this optimization decision, Thomas appeared on the covers of multiple fitness magazines because of his transformation. He has the stretch marks to prove his weight loss, but never lets that stand in his way as he now commands the attention of over 2.5M subscribers on YouTube and reaches over 15M people per month with his biochemistry and biohacking videos.
Thomas is an expert in all things metabolic flexibility. Although he normally practices a targeted ketogenic diet (keto along with strategic timing of carbohydrates), he prides himself on his non-dogmatic approach to nutrition. He believes that we all have bio-individuality, and that is what makes nutrition so fun.
Thomas is a coach to professional athletes, special operations, and entrepreneurs worldwide.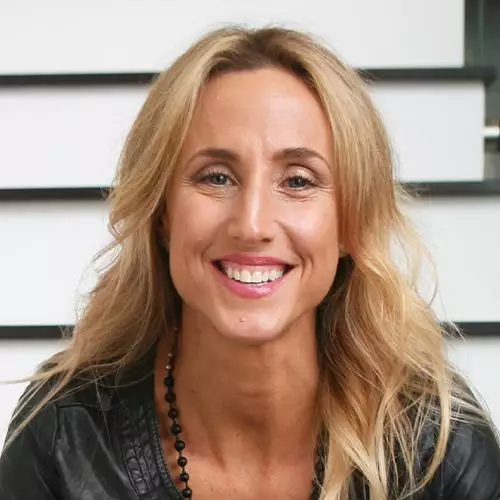 Kristin Weitzel
Founder, Warrior Woman Mode: Nutrition + Optimal Wellness
Kristin is a health and high-performance maven, certified fitness trainer, breathwork and cold exposure instructor, and nutritionist with a focus on guiding women to optimal health. Taking action is her nature, coaching others to create lasting change and build stronger, healthier futures by taking full control of their biology, food, and fitness. Her achievements as a brand strategist, entrepreneur, and global marketer for Fortune 500 brands have given her the ability to travel far and wide and continually discover how best to advocate for life balance, and see how what we do with our bodies affects how we show up for the world.
On her podcast, WELLPOWER, she blends subject matter expertise and inspiring guests with wit and wisdom to lead listeners on the road to biohacking to achieve their optimal wellness. The show allows Kristin to share with a broader audience the many options in the pursuit of optimal performance. As a progressive voice, dynamic leader, and active biohacking proponent, she questions how far the human body can go and helps people take it there.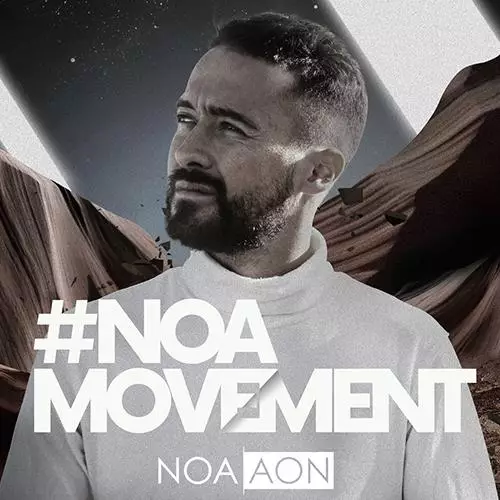 Pavel Stuchlik
Co-Founder, Wellness 4 Humanity. An expert in self-realization technique + application
Pavel Stuchlik is a former professional athlete, entrepreneur, and motivational speaker born in the winter of 1991 in the Czech Republic. Stuchlik has raced on every Continent as a professional cyclist. It was during that time that he started his first business selling carbon bicycle parts via an online store called Pavel's Vision.
Perhaps most notably, he was until recently a major franchise owner of OrangeTheory Fitness, a multi-million dollar fitness franchise with over 1200 locations worldwide including Mexico. Stuchlik is still closely aligned with OrangeTheory Fitness as a Regional Developer, Franchise Owner, and DJ for national conventions.
In his early 20's, the rigors of competitive sports began to wear on Stuchlik. An unforgivingly grueling training schedule nevertheless resulted in a series of disappointing results, leaving Stuchlik with a life-threatening case of the Epstein-Barr virus. Forced to withdraw from the competitive cycling circuit and needing an alternate avenue into which he could channel his psychic energy, Stuchlik embarked on a soul-searching quest that carried him across the globe. On a ten-day darkened retreat in Thailand, during which time he had no food nor internet access and only limited human contact, Stuchlik came to the conclusion that his purpose in life was to move people through music. It was there in an environment of sensory deprivation insofar as modern civilization was concerned, yet surrounded by raw nature, that Stuchlik had his epiphany.
After Thailand and returning to society, Stuchlik re-discovered his musical roots. Coming from a music-oriented family and having deejayed since the age of 14, the return to DJing came naturally. In addition to spending countless hours learning music production, professional studio techniques, and toying around on analog and digital audio workstations, Stuchlik was able to eventually bring the quality of his music productions to where you felt comfortable taking the leap into the world of professional DJing.
Now...he is bringing all of his passion, expertise, and favourite life hacks and optimization upgrades to life. In the form of workshops, retreats, and seminars NOA AON continues to evolve into an unstoppable force for the highest good of all. He believes that this is just the beginning. His unique combination of skill sets, in addition to his contagious positive energy, make for unforgettable experiences!!!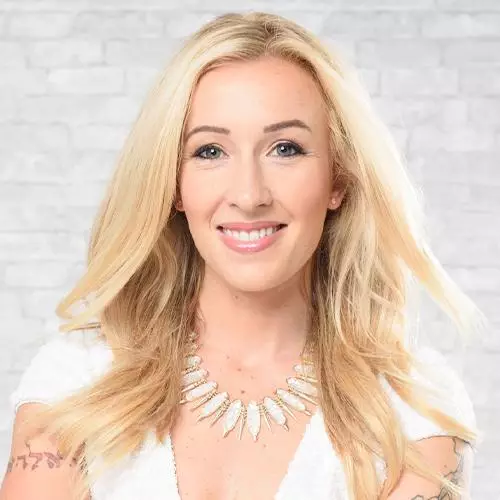 Bizzie Gold
Break Method Founder and author of The Self-Study
Dubbed the Millennial Voice of Personal Development, Break Method Founder and author Bizzie Gold has appeared on The Dr. Oz Show, TODAY, E!, EXTRA, Home & Family, Bethenny, ABC NEWS and MSNBC to discuss her unique approach to emotional rewiring.
Gold's off-the-cuff humor and focus on diligent accountability, helps clients achieve striking breakthroughs in record time. An industry disruptor to the core, Gold's Break Method is bulldozing the model of "coaching" that financially preys on countless people across the globe, replacing it with a sustainable model that puts a swift end to financial and emotional codependence in the healing container.
Gold presents thought-provoking insights on the causal relationship between childhood emotional patterning, group-think behaviors and perception of reality while carefully curating the space to push audience members through cognitive dissonance. Gold's work is practical, actionable and inspires audience members to align with their life's purpose in order to mobilize their communities to create a future without echoes of the past.
Whether Gold is helping the audience breakthrough limiting beliefs that affect their social or career outcomes or inspiring the next generation to think for themselves without social brainwashing, she does it with harsh accountability, thought-provoking lecture and podcast content and a ton of humor. She is often referred to as "the Jordan Petersen the women have been waiting for." Gold infuses all of her teaching with the core belief that we should build the world we want to live in - not just complain about it. Gold's teaching style transcends age and socio-economic background finding its way into the brain chemistry of each and every student looking to rewire their emotional response system and BREAK THEIR WORLD WIDE OPEN.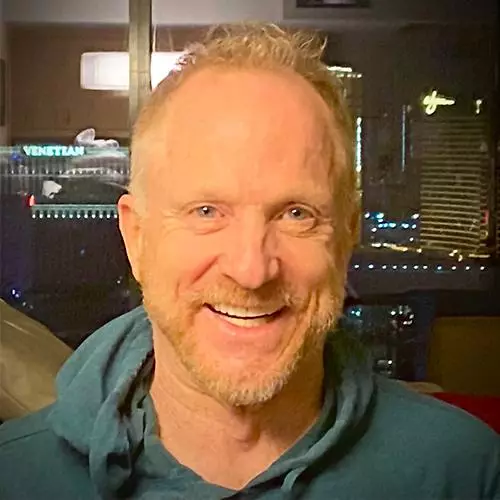 Jeff Maier
Co-Founder, VP of Sales & Marketing, Rapid Release
Jeff was named a Lite Beer All-Star in 1988 and was featured on ABC World News, ESPN, CNN, Fox, and international TV shows for his virtual reality surfing and snowboarding simulator inventions. Jeff began his career writing Flight Code for the GPS satellite at Rockwell Space Systems in 1981 and then created dozens of video games including "The Cabbage Patch Kids" for Coleco. Despite being an expert in internet security and cryptography, he is also an author, singer, songwriter, yoga teacher, Bio Hacker, and Life Enthusiast.
Jeff knew a good thing when he saw the early prototype in Dr. Stanbridge's office and offered his enthusiastic support by providing financial, marketing, and sales expertise to bring this innovative, cost-effective solution to democratize health care and to help everyone live to their highest potential.
Learn how this new technology is the best-kept secret in Medicine. Great for rehab, prehab, training, and flexibility. And oh yes, it gets you out of pain quickly and comfortably.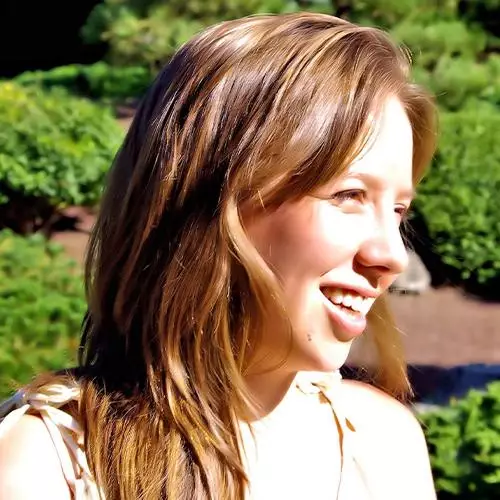 Chloe Weber, L.Ac.
Founder and CEO of Radical Roots Herbs
Chloe Weber is an enabler. She is the founder and CEO of Radical Roots Herbs. Her life's work is all about businesses that enable common folks to achieve healthier daily lives. Chloe's also known to enable and empower those around her to succeed.
The secret to her success is the subtle art of giving a fuck. What else would one do with those close calls in life? Studying East Asian medicine was driven by overcoming cutaneous leishmaniasis, an uncommon parasitic disease. When her son, Remy was diagnosed with STXBP1, a genetic disorder so rare that there's no other name for it other than the gene that's affected, Chloe founded a company to make Remy's personal formula available to all. Chloe continues to create herbal formulas for all the people she's met and still have yet to meet. She simply cares that medicine should be effective and accessible.
Chloe's making wins and fails for the memoir of her life. Along the way, she's been invited to share her thoughts on health and medicine at large. You may know a few of her fans, Bulletproof Radio, Best Night Ever, The Brain Possible, Pete Evans, SIBO Made Simple, and Qiological.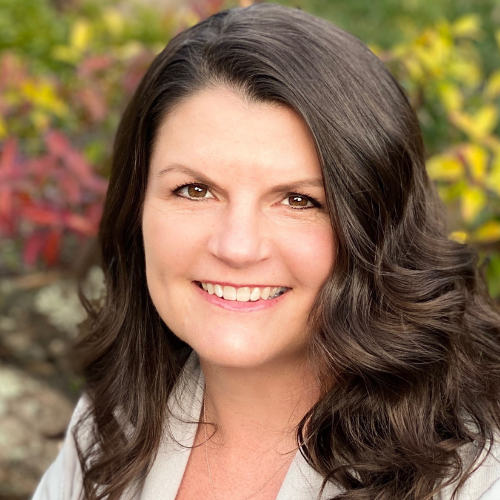 Angela Martinucci
Founder, Mind Balance and Co-founder, Bay Area Brain Spa
Mind Balance offers NeurOptimal® Neurofeedback and Peak Performance Coaching programs for companies, executives and athletes. Recently, Angela co-founded the Bay Area Brain Spa in Albany, CA which is a center that brings the benefits of biohacking and neurofeedback to her local community.
Angela has always been passionate about health and wellness. She has a background as a nutrition consultant and as a private chef, trained in the Human Potential Coach training program and a sales representative for NeurOptimal® Neurofeedback.
Since discovering the transformative benefits of NeurOptimal® Neurofeedback after a cancer diagnosis, Angela has been passionate about sharing the technology with others. Over the past decade she has worked with a wide variety of clients with neurofeedback. Through her work, Angela discovered a love for working with peak performers. Her niche is working with people who are already performing at a high level, professional athletes and executives, and helping them to further unlock their potential with the combination of neurofeedback and coaching. Her recent work with a major league baseball team, professional athletes and corporate neurofeedback programs have shown tremendous benefits. She offers consulting services for sports teams and organizations to implement neurofeedback in onsite corporate wellness and athletic performance programs. Individual work with athletes and executives includes working remotely or in person with neurofeedback, coaching and progress tracking.
Angela's dedication to giving back to the community and increasing access to neurofeedback is what led her to co-found the Bay Area Brain Spa. The community neurofeedback offering allows people to train at a lower cost in a group setting and offers some of her favorite biohacking tools that she has discovered over the years.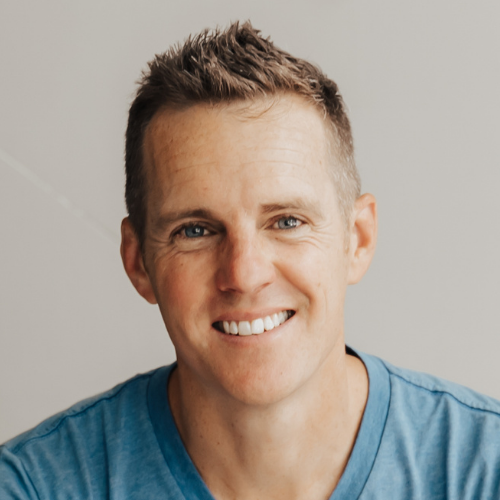 Joel Evan
Health and Life Coache
A first responder for over 13 years and the host of The Hacked Life podcast, Joel Evan is a high-performance consultant and thought leader in the wellness and personal development space.
A lifelong learner obsessed with human performance, Joel became a Human Potential Coach in 2016 as well as a Psychological Fitness Specialist in 2019. Eager to learn more about nutrition and the root cause of health disorders, Joel got certified as a Functional Body Systems coach and Integrative Health Practitioner.
Joel began helping several family members recover from auto- immune disorders, teaching first responders how to cope with stress better, and expanded his one on one coaching business. Joel has also been training in martial arts since he was 18 years old and specializes in a hybrid street self defense art known as Kajukenbo. Joel has been training with top self-defense expert Tony Blauer since 2011. Tony's research on physiology, mindset as it relates to confrontation management has influenced over three decades of reality-based martial artists and enhanced the survivability of law enforcement, military and emergency services personnel around the world.
In 2018, he was featured on the hit Netflix TV show, A Users Guide to Cheating Death, where he was asked how he uses technology to help cultivate mindfulness, and why more police officers should be harnessing a mindfulness practice. In 2020, he partnered with a local chiropractor in San Francisco, Ca as it was a dream to open a biohacking/wellness center. Using an electric stimulation machine known as a "Neubie," he has helped dozens of athletes recover quicker from injury, reduce pain, and improve performance.
In the last 6 years, Joel has worked on finding balance with all his endeavors, as well as raising two young rambunctious boys (6 and 3). Through marriage and fatherhood, he has learned a level of presence and self-development that you cannot read from a book, but must live and breathe.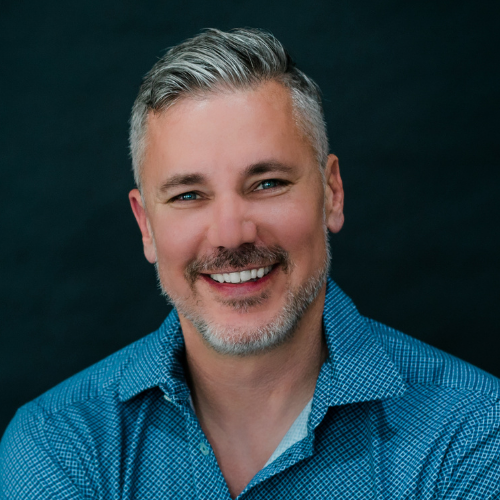 Shawn Wells, MPH, RD, LDN, CISSN, FISSN
Nutritional biochemist and Expert on Health Optimization
Shawn Wells MPH, LDN, RD, CISSN, FISSN is the world's leading nutritional biochemist and expert on Health Optimization.
He has formulated over 500 supplements, food, beverages, and cosmeceuticals and patented 10 novel ingredients and is now known as the Ingredientologist - the scientist of ingredients. Formerly a Chief Clinical Dietitian with over a decade of clinical experience, he has counseled thousands of people on innovative health solutions such as keto, paleo, fasting, and supplements. He has also personally overcome various health issues including Epstein-Barr Virus, Chronic Fatigue Syndrome, Fibromyalgia, depression, insomnia, obesity, and a pituitary tumor.
As a world-renowned thought-leader on mitochondrial health, he has been paid to speak on five different continents. His insights have been prominently featured in documentaries, nationally syndicated radio programs and regularly on morning television. His expertise can help any health-conscious individual to better manage stress and experience higher performance and more energy through utilizing his practical research-backed solutions.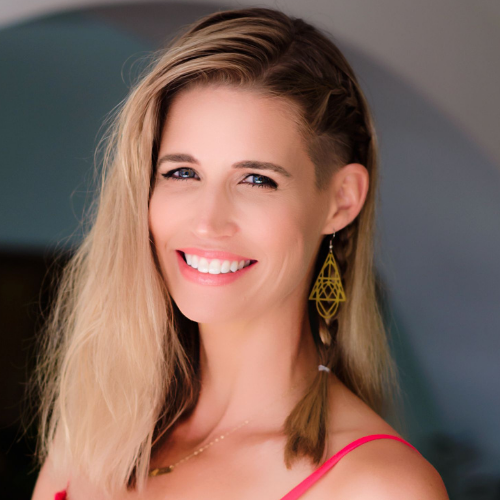 Amy Killen, MD
Anti-aging and Regenerative Physician
Dr. Amy Killen is a leading anti-aging and regenerative physician, specializing in "Skin and Sex".
After working as a board-certified emergency physician for more than seven years, Dr. Killen saw the effects of unchecked, chronic disease and on her patients and decided to transition into anti-aging and longevity medicine in hopes of offering her patients alternatives to the traditional aging paradigm.
An international speaker, clinical practice owner, medical director of a national regenerative medicine physician training course, author, and frequent media guest, Dr Killen has become an outspoken advocate for empowering people look and feel their best by merging lifestyle modification, integrative medicine, bio-identical hormones, energy modalities and stem cell therapies.
After treating a number of prominent biohackers and longevity-seekers, Dr Killen and her colleague, Dr Harry Adelson pioneered the Full Body Stem Cell Makeover, one of the most innovative regenerative procedures currently available. In her portion of the procedure, Dr Killen combines stem cell and exosome injections with light, sound and other energy-based therapies to give patients unparalleled synergistic regenerative effects for skin, hair and sexual systems.
Or, as a recent headline in The Times London said about her, "Can't get no satisfaction? This woman can help (She's a doctor)".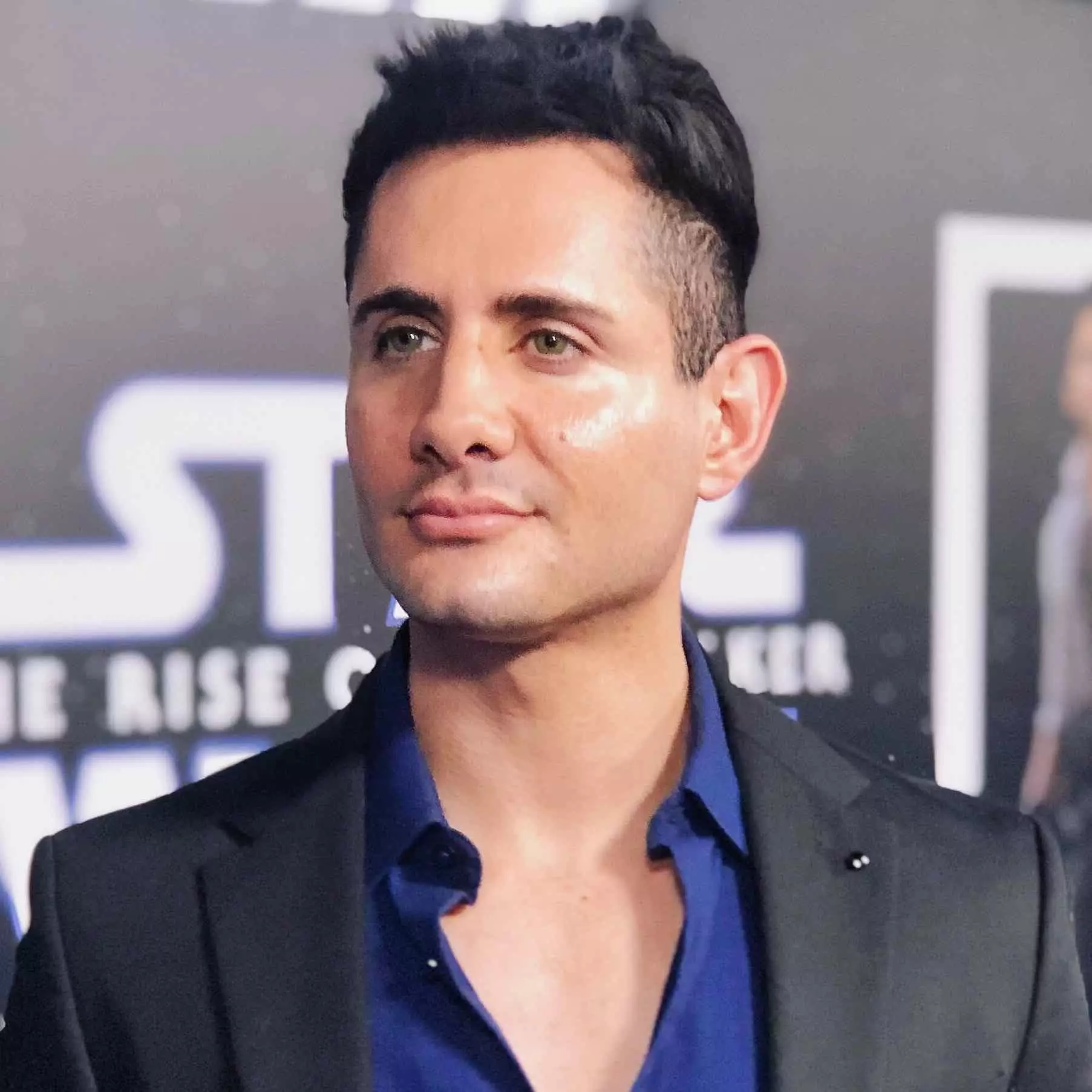 Frank Elaridi
Co-founder, Modern Nirvana
Covering everything from Syrian refugee camps to the Academy Awards, Frank Elaridi is a 4-time Emmy-Award-Winning Journalist working mostly for ABC Network News and EXTRA TV. On Good Morning America and ABC's digital platforms, he gave viewers a backstage look into Dancing With The Stars.
Frank wanted a place to tell the stories that he couldn't tell on TV, so he created a YouTube channel (www.youtube.com/modernnirvana) with a focus on spirituality, as well as the best and latest treatments in health. Now called Modern Nirvana, the Youtube channel covers everything from people who have tapped into their pineal gland and can still see while completely blindfolded to the "real-life Thor" taking a DNA test. There you'll also find his journey with plant medicine (ayahuasca) in Costa Rica, stem cell surgery to treat a shoulder injury and other incredible stories.
Frank Elaridi is also the co-founder of the annual Modern Nirvana Conference, along with Kat Graham and Bryant Wood.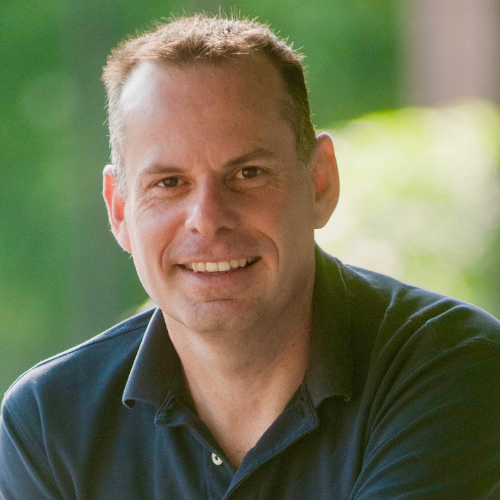 Dr. Gil Blander
Chief Scientific Officer, InsideTracker
Dr. Gil Blander is internationally recognized for his research in the basic biology of aging and translating research discoveries into new ways of detecting and preventing age-related conditions. He leads a team of biology, nutrition & exercise physiology experts, and computer scientists at InsideTracker, and has been featured in CNN Money, The New York Times, Forbes, Financial Times, The Boston Globe to name a few.

Dr. Gil Blander received a Ph.D. in biology from the Weizmann Institute of Science and completed his Post Doctoral fellowship at MIT, before going on to found InsideTracker. The InsideTracker platform analyzes key biochemical and physiological markers and applies algorithms and large scientific databases to determine optimal zones for each marker. The system then provides nutrition, exercise, supplements, and lifestyle interventions that empower people to optimize their markers, increasing vitality, improving overall health, as well as athletic performance and extending healthspan.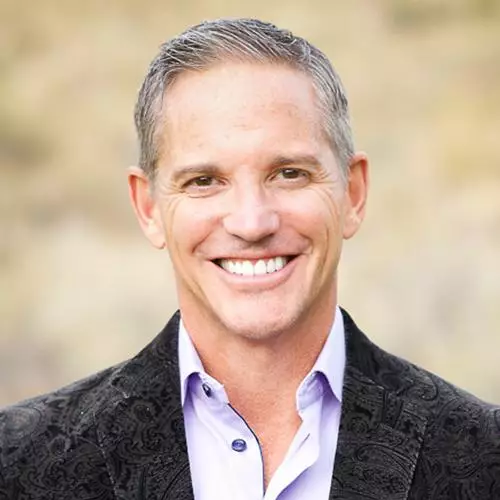 Dr. Daniel Pompa
Co-Founder & CEO of Content and Protocol Development
Dr. Daniel Pompa is a respected researcher, author, podcast host, and teacher. He specializes in root cause, inflammation-driven disease, the therapeutic application of the ketogenic diet, fasting, ancestral-based health approaches, cellular healing, and detoxification.
Dr. Pompa speaks about removing the cause of toxicity and inflammation, going upstream, and following a multi-therapeutic approach to health and healing.
Dr. Pompa is the author of the Cellular Healing Diet and Beyond Fasting, and is the host of Cellular Healing TV podcast and YouTube show.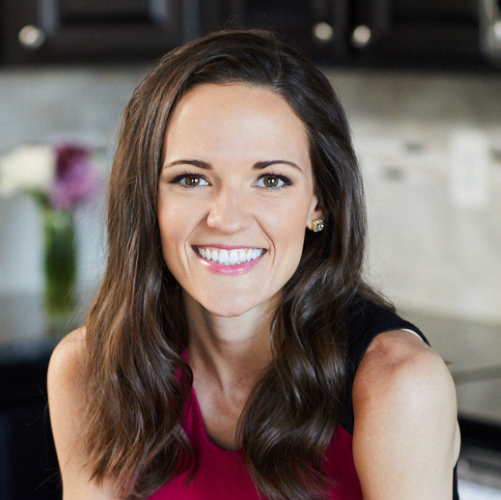 Renee Belz
Biohacker, Kion Coach, and Certified Nutritional Consultant
Renee Belz is a Biohacker, Kion Coach, and Certified Nutritional Consultant with a Master's degree in Holistic Nutrition. She grew up in a health-driven family that prioritized the fundamentals of wellness and self-care, but in her 20s began struggling with multiple health issues. Traditional medicine had no answers so she started addressing her nutrition and lifestyle, along with hormonal imbalances, mercury toxicity and a long battle with the Epstein-Barr virus, and biohacked her way back to health. She is now on a mission to help others regain their health through a bioindividual and holistic approach. Renee has also teamed up with her sister, Lauren, to help empower others to become their own biohacker through their podcast, The Biohacker Babes.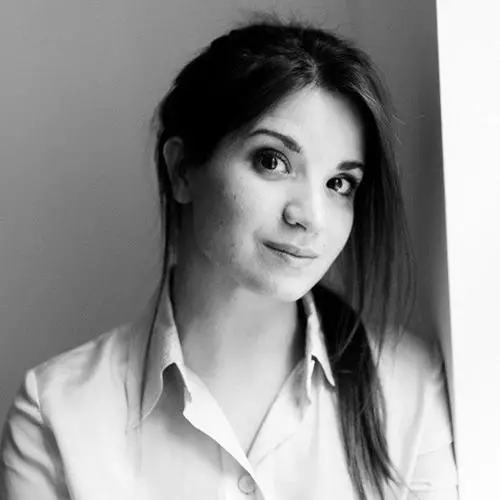 Nikolina Lauc
Co-Founder & CEO, GlycanAge
Nikolina is a successful entrepreneur and co-founder of several startups in the field of SaaS, travel, and property, scaling them from one customer to a couple million in revenue. She has extended experience in optimizing resources, managing small teams in fast-growth environments, and building consumer products and services that focus on retention. She is leading GlycanAge in its development from a biomarker in research studies to a consumer product.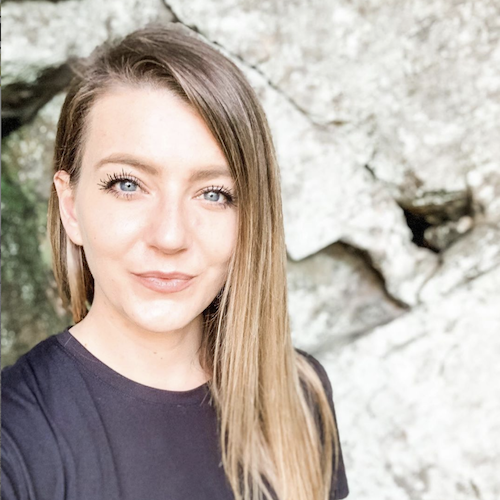 Kayla Osterhoff
Founder & CEO, BIOCURIOUS
Kayla Osterhoff is a health scientist, professional athlete, entrepreneur, health optimization practitioner, and a global leader in integrative mind-body medicine. She is formally trained across the spectrum of health sciences with a bachelor of science in health ecology, master of science in public health, and currently pursuing her doctoral degree in neuropsychophysiology and biochemistry. From childhood to early adulthood, Kayla witnessed the true cost and devastation of mental illness and addiction. This was the catalyst for her career in the health sciences. She was determined to learn about the human body and understand why some people suffer illness and disease, while others don't. What she discovered was that illness and disease are not inevitable, and in fact, can be prevented and cured through lifestyle.
During undergrad, Kayla worked in physical therapy, gaining an appreciation for exercise science and movement modalities, which served as the basis for her athletic accomplishments. She went on to study behavioral science and public health in graduate school and worked for many years as a health scientist at CDC while studying for her Ph.D. Her unique background and expertise across the spectrum of health sciences led her to develop a truly holistic understanding and approach for health optimization, peak performance, and resilience of the mind and body.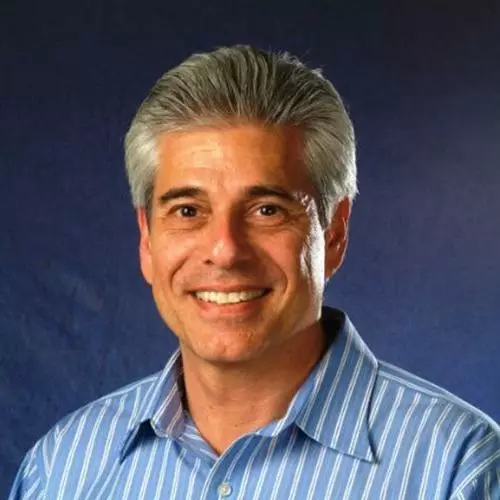 Rob Besner
PSc.D, Co-Founder and Chief Science Officer, Therasage
Rob Besner, PSc.D, the Chief Science Officer, device developer and cofounder of Therasage, Premier Infrared Healing Products, recognized as the leader in integrated infrared technology. Rob has always been an advocate of natural health and wellness. Graduating from Boston University in Pre-Med, Engineering, Psychology, and Business, he continued onto post graduate work at Case Western Medical School and Holistic Medicine. After many years of illness, Mr. Besner's teenage daughter was diagnosed with Lyme Disease. This began his mission to find alternative, holistic and homeopathic avenues of treatment. He discovered the natural healing effects of Infrared frequencies and began developing specialized devices and applications to help his daughter with her health challenge. When he saw the positive results, he felt compelled to share what he had discovered, and formed Therasage, now recognized as the leader in integrated Infrared technology. Therasage has built a reputation with the healthcare community and mainstream public by educating and creating special cutting edge applications and protocols, unique from the rest.
A Professor for the World Federation of Chinese Medicine Societies, annual contributor at the World Committee on Infrared, a member of the Education Committee of the prestigious Hippocrates Health Institute, a presenter at many Medical, Integrative, and Anti-Aging Health Conferences, as well as an invited contributor on many pod-casts online summits, on-air radio and TV health shows around the world, best-selling author, and considered a leading scientist in the field of Integrated InfraRed technology. Besner continues to research and develop new devices and health science applications to bring the power of healing with nature to the world.
Agenda
| | | | |
| --- | --- | --- | --- |
| March 20 | | | |
| 9:30 - 10:00 am | Doors opening | | |
| 10:00 - 10:40 am | Lecture | Resilience - the ability to go without | Dave Asprey |
| 10:40 - 11:20 am | Lecture | Full Body Stem Cell Makeover; the Most Comprehensive Stem Cell Upgrade Ever Conceived | Harry Adelson |
| 11:20 - 12:00 am | Lecture | Kava: The Natural Drug and Alcohol Alternative Set To Revolutionize The Functional Beverage Industry | Cameron George |
| 12:00 - 12:40 pm | Lecture | How Health Coaching Will Expand Your Practice Income By Improving Outcomes | Reed Davis, HHP, CNT, LEHP |
| 12:40 - 2:00 pm | Panel Discussion | Biohacking for Health and Performance Optimization | |
| 2:00 - 2:20 pm | Relax session | Intro Modern Nirvana and Meditation | Frank Elaridi |
| 2:20 - 2:40 pm | Lunch Break | | |
| 2:40 - 3:10 pm | Lecture | A personal story and the impact of neurofeedback on peak performance | Angela Martinucci |
| 3:10 - 3:50 pm | Lecture | The Damage is Done: Biohacking for Hope | Chloe Weber, L.Ac. |
| 3:50 - 4:20 pm | Lecture | Validating your Biohacks with your own biology | Nikolina Lauc |
| 4:20 pm - 5:00 pm | Lecture | Sexponential Medicine | Amy Killen, MD |
| 5:00 - 5:40 pm | Lecture | Sound is the Future of Medicine, and the Future is Now! | Jeff Maier |
| 5:40 - 6:20 pm | Lecture | The Pandemic Proof Playbook: How to Thrive in Times of Uncertainty | Joel Aylworth |
| 6:20 - 7:00 pm | Lecture | Stack your Hacks with Photobiomodulation and Optimize your health with natures frequencies! | Rob Besner |
| 6:40 - 8:00 pm | Networking | | |
| | | | |
| March 21 | | | |
| 9:30 - 10:00 am | Doors opening | | |
| 10:00-10:40 am | Performance | System Reset with NOA|AON, breathe-dance-meditate | Pavel Stuchnik |
| 10:40 - 11:20 am | Lecture | Emotional Repatterning: Biohacking Your Way to Emotional Freedom + Relationship Success | Bizzie Gold |
| 11:20 - 12:00 pm | Lecture | TBA | Adi Jaffe, Ph.D. |
| 12:00 - 12:40 pm | Lecture | Women's Biohacking | Kayla Osterhoff |
| 12:40 - 1:20 pm | Lecture | Women Need to Fast Differently | Dr. Mindy Pelz |
| 1:20 - 2:00 pm | Lecture | Breath into Better: Using the Breath to Shift Body, Brain, and Being | Kristin Weitzel |
| 2:00 - 2:20 pm | Relax session | Laughing medicine and Meditation. | Frank Elaridi |
| 2:00 - 2:40 pm | Lunch Break | | |
| 2:40 - 3:20 pm | Lecture | TBA | Dr. Gil Blander |
| 3:20 - 4:00 pm | Lecture | Top 12 Longevity Hacks from the ENERGY Formula | Shawn Wells |
| 4:00 - 4:40 pm | Lecture | 5 Keto Biohacks You've Never Heard Before | Ben Azadi |
| 4:40 - 5:20 pm | Lecture | Feast/ Famine Cycling: The Ultimate Hormone Hack | Dr. Daniel Pompa |
| 5:20 - 6:00 pm | Lecture | Becoming "Metabolically Flexible" so That you have MORE Flexibility with Your Diet - How to Adjust Exercise, Meal Timing, and Lactate for Full Optimization | Thomas DeLauer |
| 6:00 - 7:00 pm | Panel Discussion | Nutrition, supplements, and diet | |
| 7:00 - 8:00 pm | Networking | | |
Venue
ZGC Innovation Center
4500 Great America Pkwy, Santa Clara, CA 95054
Testimonials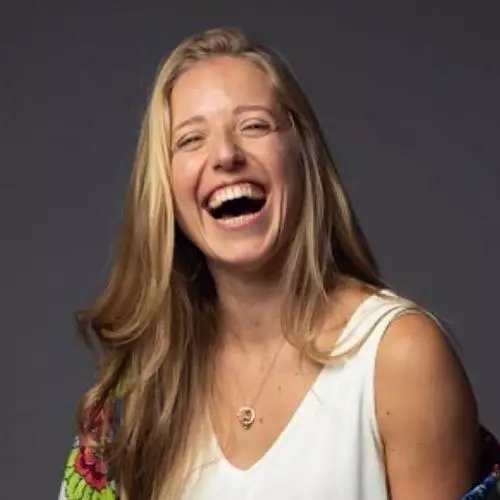 Dasha Maximov
WhealthCo
Founder & CEO, WhealthCo
It was so wonderful getting to see fellow speakers and biohacking companies together again despite the challenges of 2020. I'm always looking for opportunities to learn more from and connect with specialists and this event in Menlo Park allowed me to do just that!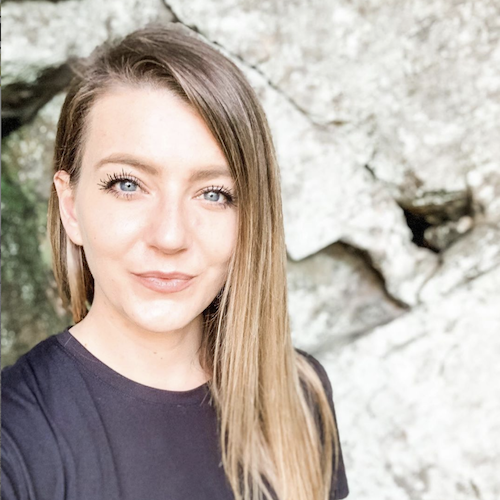 Kayla Osterhoff
WhealthCo
Founder & CEO, BIOCURIOUS
I'm still buzzing from the Biohacking Congress event in Menlo Park last week! The speakers were incredibly knowledgeable and provided such value in their lectures, the vendors were extremely high-quality offering biohacking goodies to take home, the attendees were just lovely, and it was so refreshing to connect in-person with my biohacking fam! I can't wait to attend the next Biohacking Congress in the Spring!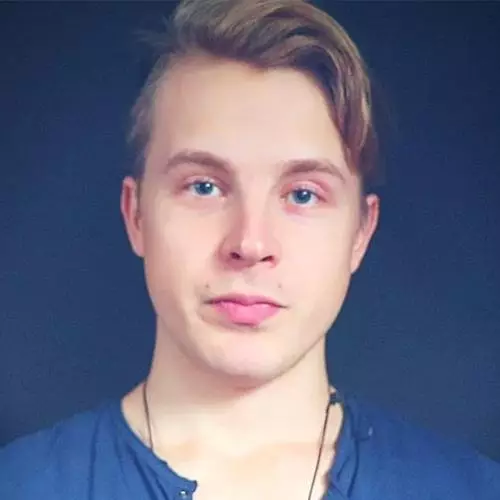 Siim Land
Founder, Body Mind Empowerment
The BiohackingCongress brings together groups of people who otherwise wouldn't meet and helps to overcome boundaries between health, business, and science.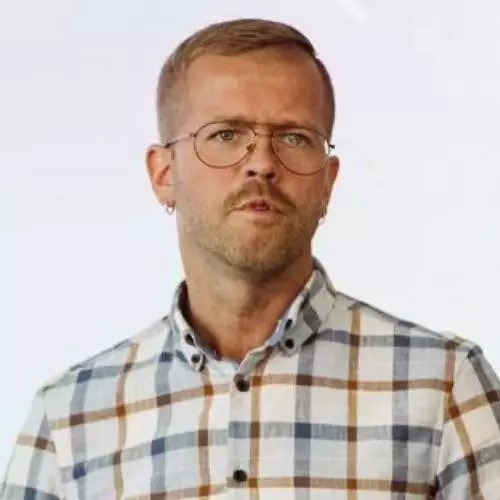 Kaspars Vendelis
Co-Founder, Biohacking.lv
BiohackingCongress in London gathered all the European most influential biohackers, experts, and leaders in one place. To share ideas, insights, and trends. The event was valuable for its speakers' content. But almost underappreciated is the communications and networking part in non-formal conversations during the breaks. So many valuable topics and themes were discussed before and after the official part. Two thumbs up!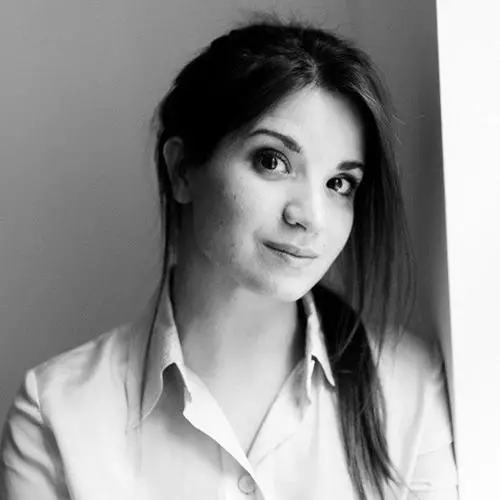 Nikolina Lauc
GlycanAge
Co-Founder & CEO, GlycanAge
Great team with amazing energy. Really supportive, I pitched at their event, they helped prepare me with some training session and great mentors. Thank you, BiohackingCongress!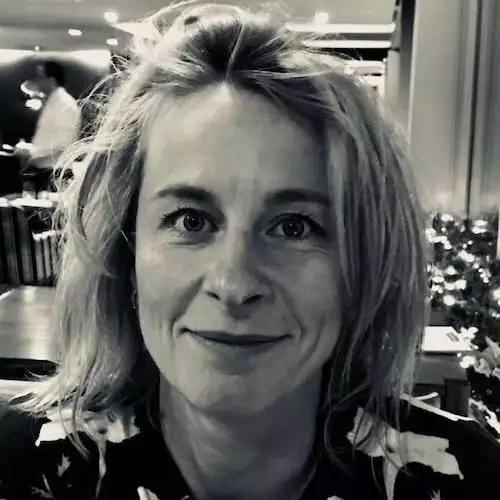 Sarah Turner
Recharge
Science Manager, Recharge
Thank's to Julia and the team at the BiohackingCongress for a great event. The Recharge team had a great time showing the FlexBeam, presenting on red light therapy and meeting all the top speakers and biohackers - we are looking forward to the next event - very well organized and a lot compacted into one day. Inspiring!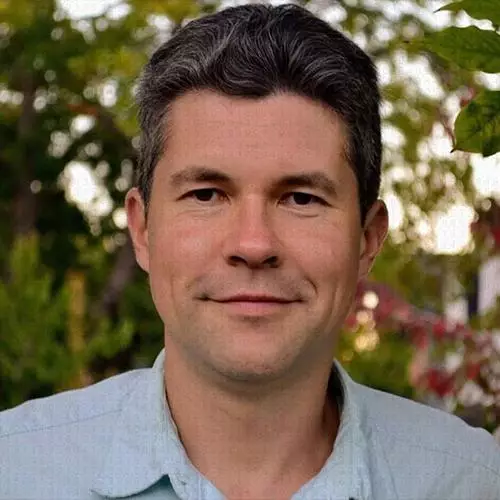 Vasily Nikolaev
Unicorn Lab
Fundraising Advisor
I know the team from Biohacking Congress for a long time; they are top-level professionals with tons of experience, connections, and lots of energy to provide superior service to their clients. They are particularly strong in helping companies in their Business Development activities in the USA and have a very strong network of investors here.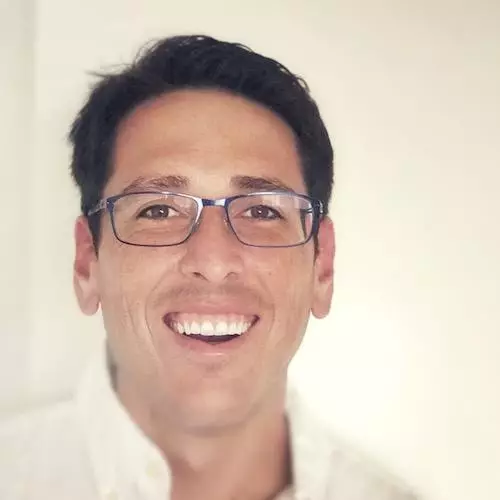 Wesley King
Coherent Capital
Biohacking Investment Banker
It was a pleasure being at such a well hosted and run event! I go to so many startup pitch events, and this was one of my favorites. Informative and engaging throughout, and the investors asked fantastic questions.
Join our Community
Get the latest news about the Biohacking world, discounts, and more